Castagnaccio recipe: a Tuscan delight for Fall celebrations.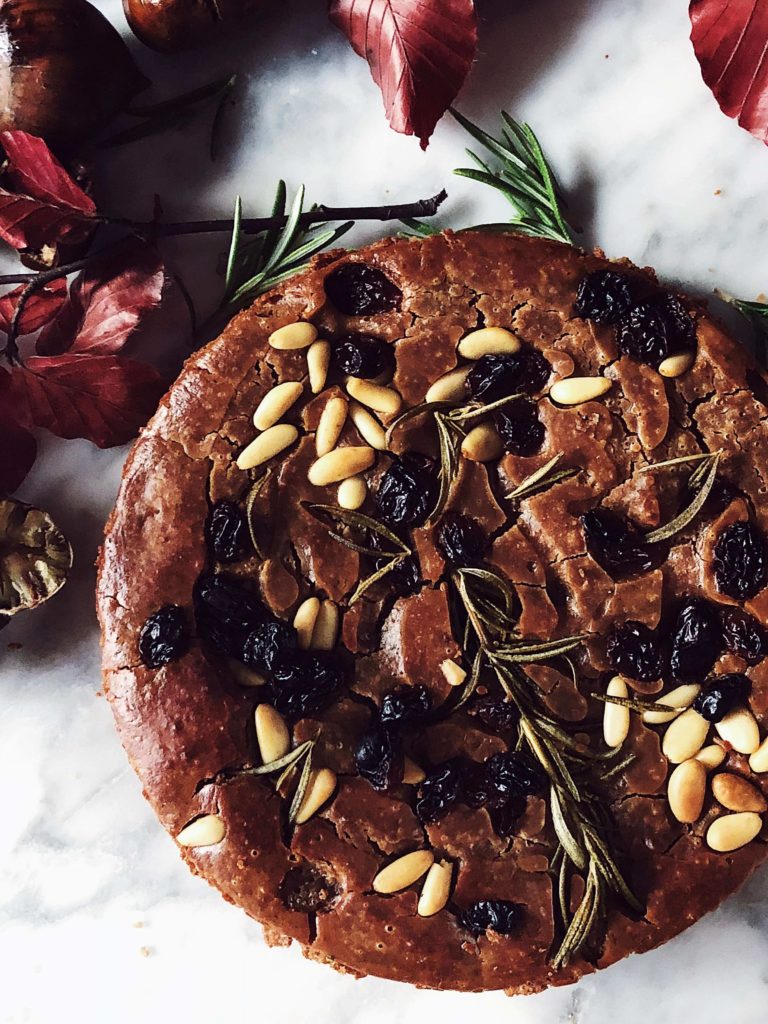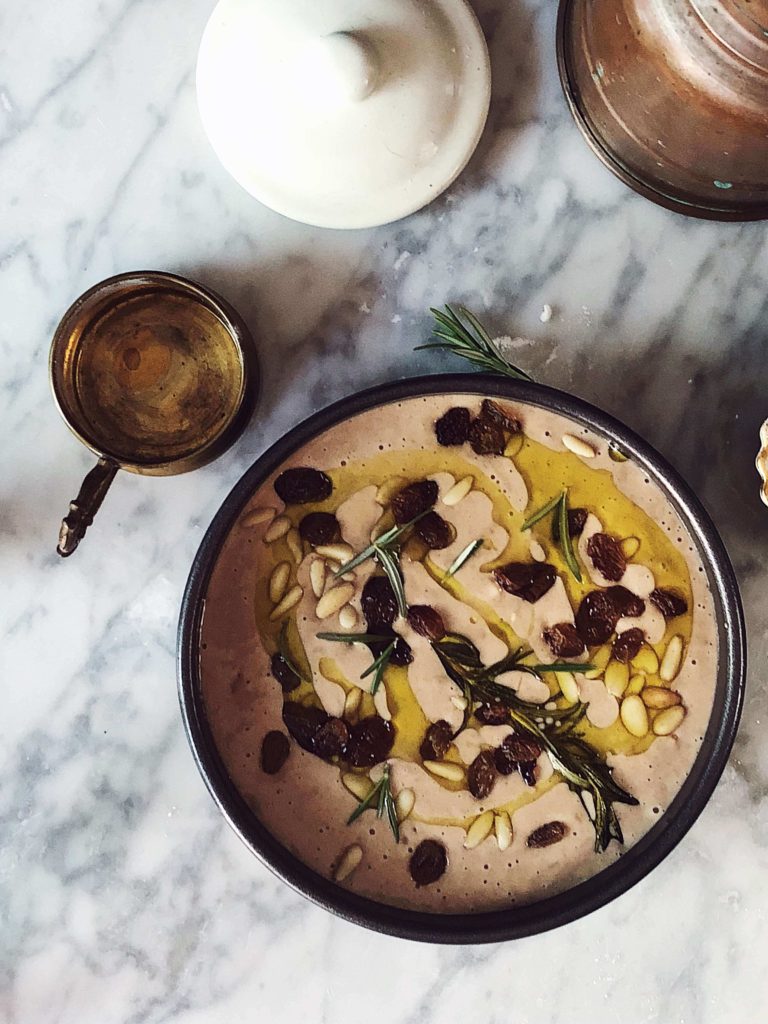 Castagnaccio is a sweet treat baked in many Italian regions: Tuscany, Piedmont, Liguria, and Puglia. Each region, town, and family has a jealously guarded castagnaccio recipe, as always happens in our foodie peninsula. What they all have in common is that the Castagnaccio recipe is a Fall treat (think of Festa dei Morti and Christmas), that it has country origins, and that it is delicious.
Legend says the rosemary needles in Castagnaccio it are a potent love elixir, so any girl that is trying to conquer the heart of a young handsome guy should offer him a slice of dessert, and make him hers forever ;-).
Castagnaccio recipe is a dish from the Red & Orange Issue of the Gourmet Mag, an Italian cooking and living magazine. Get your copy for more Italian Fall recipes, stories, traditions and pics!
Here's the Tuscan Castagnaccio recipe: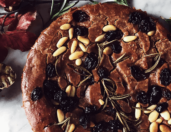 Castagnaccio recipe
Ingredients
10,5

oz

chestnut flour

300 gr - 3 cups

14

oz

cow milk

400 gr - 1 + 2/3 cups

0,9

oz

raisins

25 gr - about two tablespoons + 1-2 extra tablespoons

0,5

oz

pine nuts

15 gr - about a tablespoon + 1 extra tablespoon

1/3

cup

extra-virgin olive oil

1/2 glass + 1 extra tablespoon

1/2

rosemary sprig

+ 1/2 extra sprig

1,5

tablespoons

of sugar

1

teaspoon

of salt
Instructions
Preheat oven to 180°C (350°F).

Place the raisins in a cup of water and set them aside.

Heat the olive oil and the rosemary sprig in a small pot (don't get to a boil).

Sift the flour through a fine sieve and into the stand mixer.

Add salt, sugar and half of the oil, and mix a few seconds. Add milk and mix until completely amalgamated.

Pour in the pine nuts and the raisins (drained and squeezed).

Pour the mixture into a medium cake pan, greased with a tablespoon of extra-virgin olive oil.

Pour the remaining oil over the surface, and garnish it with the remaining pine nuts, raisins, and rosemary needles.

Bake 40 minutes.

Wait for temperature to decrease a little and unfold the cake.

Serve it warm or room temperature, with ice-cream or cream.
enjoy your Castagnaccio!
Claudia