Christmas in Italy from the tree day to La Befana: everything that happens, including food, traditions and family business.
when is Christmas in Italy
Christmas in Italy begins early in December. December 8th is the official Christmas tree day, so we are all supposed to put it up, decorate it and lighten it up. There are a few exceptions though… read more about the Christmas tree here.
In Taranto, Puglia, for example, celebrations begin on Santa Cecilia, on November 22nd. All starting with food, of course, cause it is also the frying day: when every family makes and fries huge amounts of pettole. Pettole are leavened dough balls, deep fried and served covered in sugar, or sprinkled with salt. You can find the recipe on the Green Issue of the Gourmet Mag, an Italian cooking and living magazine.
So, as said, December 8th is the starting day, when we put up the tree and the decorations and begin celebrating…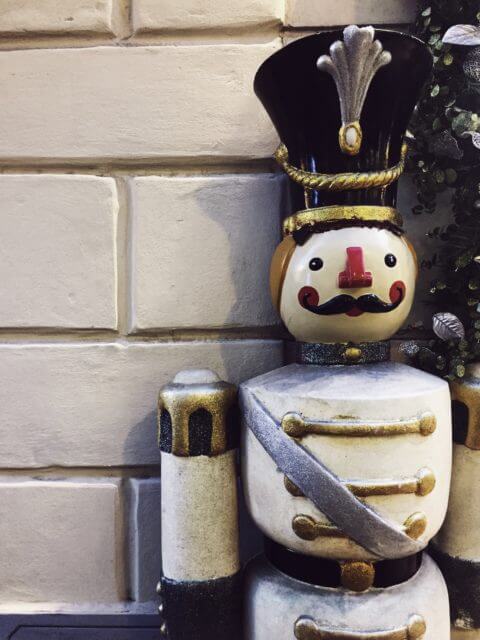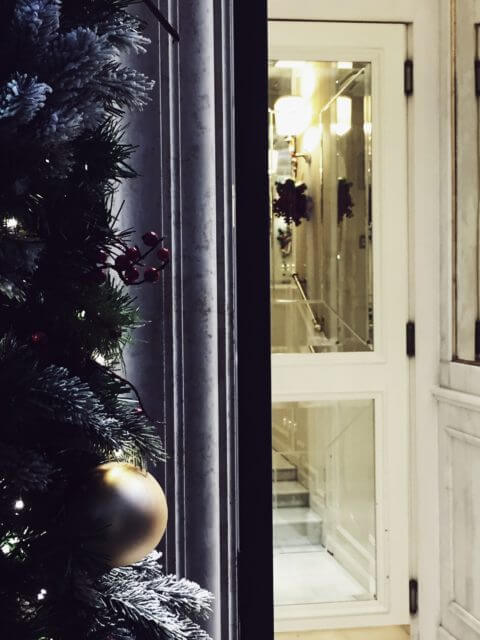 who celebrates Christmas in Italy
Everyone celebrates Christmas in Italy, not everyone is religious, or observant, but we all assume it's a good excuse to celebrate and be merry, so we simply accept (and, in many cases, secretly love) traditions and family reunions. Of course, I have met a few Grinches now and then, but they're usually sad people with big issues.
Children are obviously the ones that enjoy the season the most and are usually the reason why even Grinches make up a smile (or drink enough to get through the day). I've even seen a couple of them dressed up as Santa to deliver gifts at midnight. Or make gifts appear on the 25ft morning as if baby Jesus had delivered them during the night.
decorations
Italian Christmas decorations include door wreaths, street (and window) lights, like in many other places of the world. But we also have extremely traditional decorations like the Presepe and the Ceppo.
As a matter of fact, the Presepe (Crib) was the only Christmas decoration in the past, being Christmas a religious celebration. While the Ceppo (or Yule log) was still a traditional decoration, only pagan (being it a reminiscence from Northern European cultures).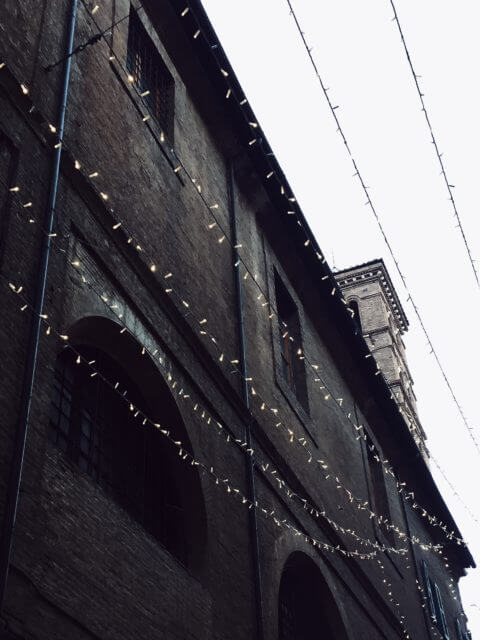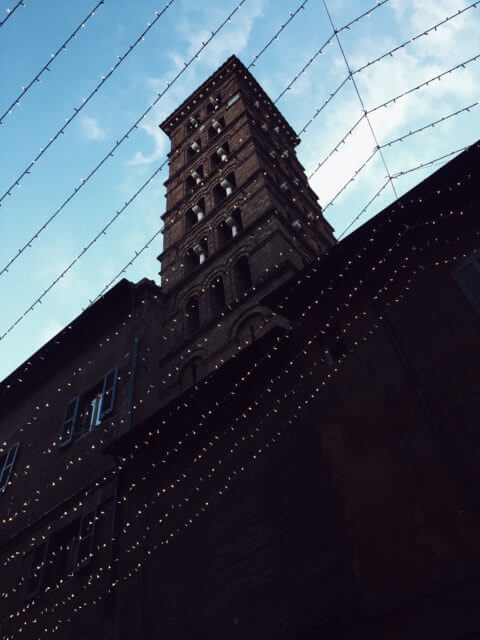 how long is Christmas time in Italy
Christmas time lasts approximately 3 weeks, 4 weeks if you consider the last week, the one between New Year's Eve and La Befana, on January 6th. This doesn't mean we have such a long break: official days off are the 8th, the 25ft, and the 26th of December. Plus January 1st and 6th. A few weeks before Christmas everyone makes plans and takes extra vacation days, as strategically as they can (and alternating with colleagues) to be home as long as possible. Children instead are usually on vacation for two weeks, from Christmas day to January 6th.
Shop owners, poor them, normally work most of the time and add Sundays to their already cluttered schedule.
Christmas weather in Italy
Christmas weather is more or less cold, warmer in the South, but not that much: let's say that wearing a sweater is a common denominator for the whole peninsula. Sometimes we get enviable videos of people taking a bath at the beach, in Sicily, on the 25ft… but it's just a few of them, and it's because they're so willing to make us envy they throw themselves in the water no matter what. Yes, that's the only explanation ;-).
Northern Italy is colder, of course, and they get snow for Christmas every now and then (mountain areas get it quite often), which is something I envy as much as a beach day. In Rome and central Italy, it happened like twice since I was born :-(.
how Italians celebrate Christmas
All the period before Christmas Eve is dedicated to decorating, gift purchasing and dinners with friends, those you won't celebrate with on the official Christmas day. So we usually go out with old friends, new friends, calcetto (soccer) friends, yoga friends, etc. An occasion to meet, eat, exchange a little present, and toast while exclaiming "Buon Natale!" (merry Christmas in Italian).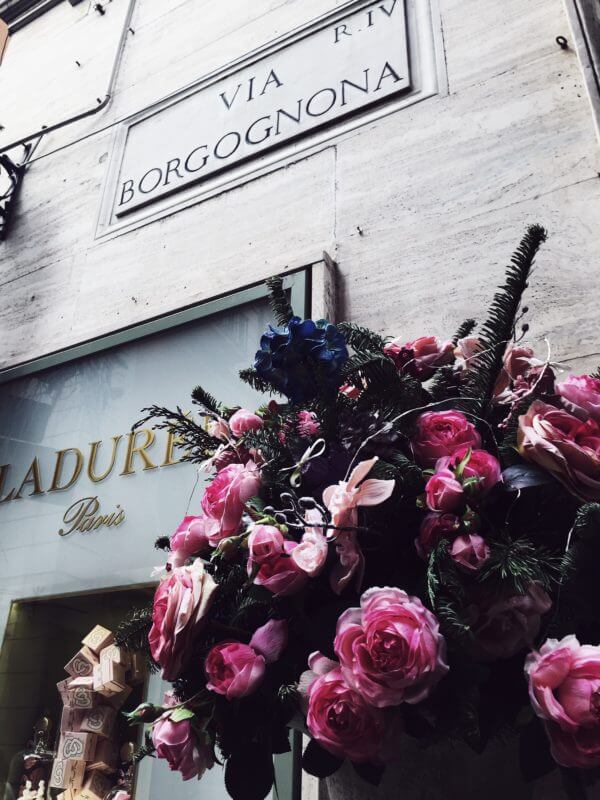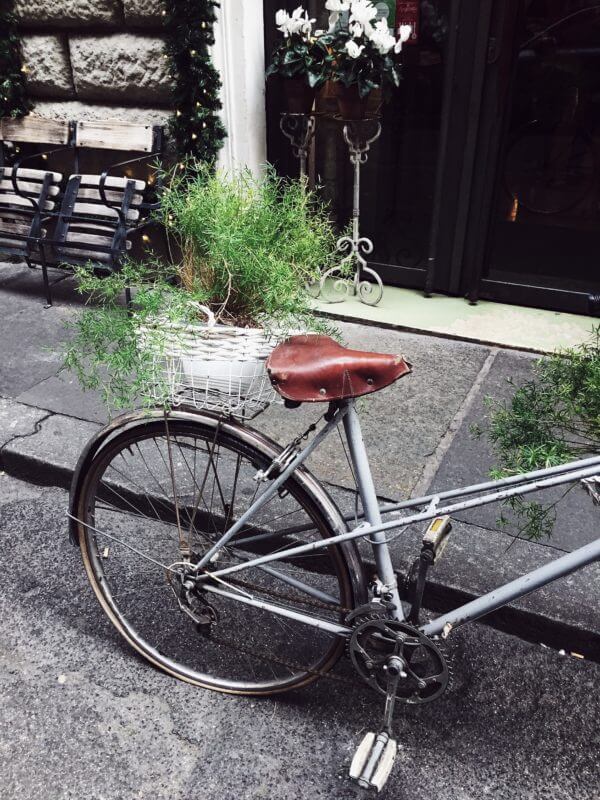 gifts
As for gifts, many visit a mall, some take long walks downtown and some have converted to e-commerce. But some (more an more people lately) stick to the tradition of visiting Christmas markets, in search of handmade and unique gifts, plus as an excuse to have a hot chocolate and a few treats.
Homemade gifts stand alone in the Christmas gifts topic: they're not substitutes for actual gifts, they're an addition. Everyone that cooks, bakes or preserves a goodie, shares it with friends, neighbors, and family: a cake, a jam, cookies, torrone, liquors, flavored oils…
I have a few homemade Christmas gifts proposals for you on the blog, if you want to make someone happy: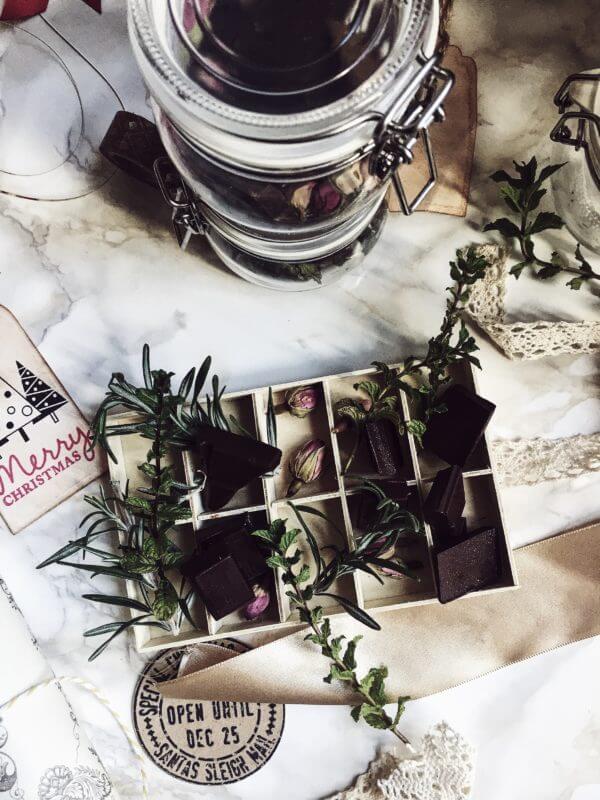 Christmas days & traditions
Christmas Eve is usually a family affair: a big meatless dinner for the extended family and a few intimate friends. Here you can find out more about Christmas Eve foods and traditions.
On the 25ft, after a frugal breakfast (no, just joking, it's full of Pandoro, Panettone, and other sweet delights), we get ready for a huge lunch (welcoming back meat in the menu). You can read more about Christmas day here.
And on the 26th, Boxing Day, we usually have another big family lunch. Although recently people are giving up the big feast and opting for leftover meals, couch & movies, city walks, day trips or theaters and art exhibitions. The Red & Orange Issue of the Gourmet Mag includes a few traditional recipes for Boxing Day, the ones Roman families used to serve (and some still do).
Christmas activities
Playing is the keyword of an Italian Christmas. After the Christmas Eve dinner, while waiting for Christmas gifts exchange or the midnight mass; after the Christmas day lunch, while trying to digest all the food we've ingurgitated; on the 26th, all day long; and on all the days after that, Italians play.
We play cards: there are innumerable games, some iper-traditional, like Mercante in Fiera, some relatively new, like Salta Cavallo, some that have little to nothing to do with Christmas, like poker.
We play table games: tombola (bingo) the queen of them all, and any other game that the family likes or traditionally plays.
We get ready for all these games a few weeks before the festivities begin: going over the rules, reordering the games cabinet and saving pennies to bet on our "winning horse"!
Besides playing, there's a lot of chatting (fighting sometimes), a lot of hugs and kisses and food.
Christmas food
You've probably heard of Pandoro and Panettone, slow leavened sweetbreads, one plain and buttery, the other one buttery as well but stuffed with candied fruits and raisins. There are a thousand variables: industrial or artisanal, chocolaty, with limoncello cream, with manna cream (a Sicilian delight), with exotics ingredients and improbable matchings.
But these are just the most popular Christmas desserts, next to them, depending on where you live, the Christmas table will be full of:
If you are looking for Italian Christmas recipes, there are a few here on the blog.
traditional Italian Christmas recipes
modern Italian Christmas recipes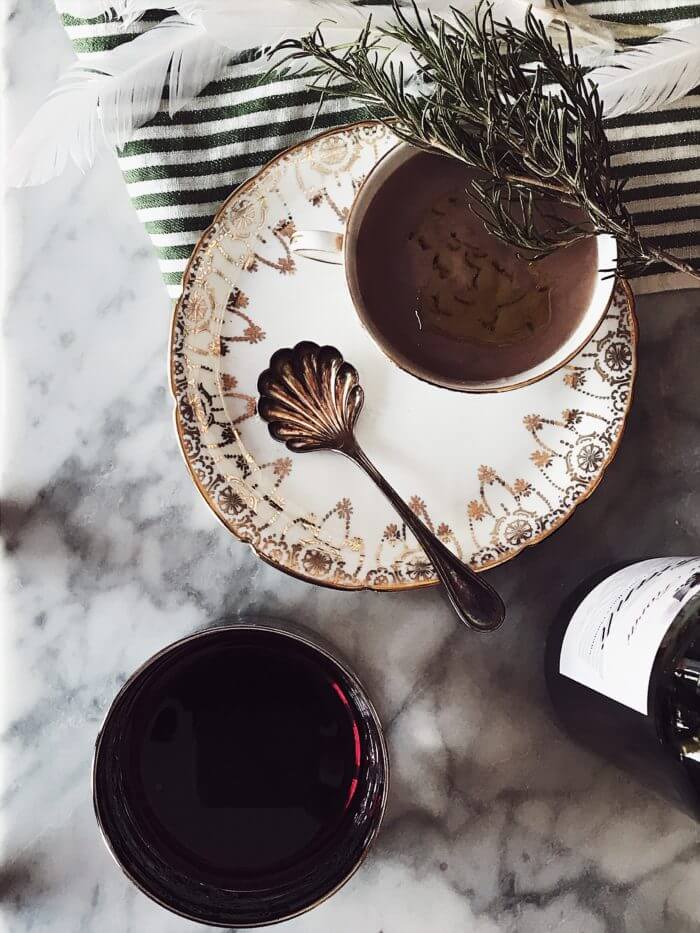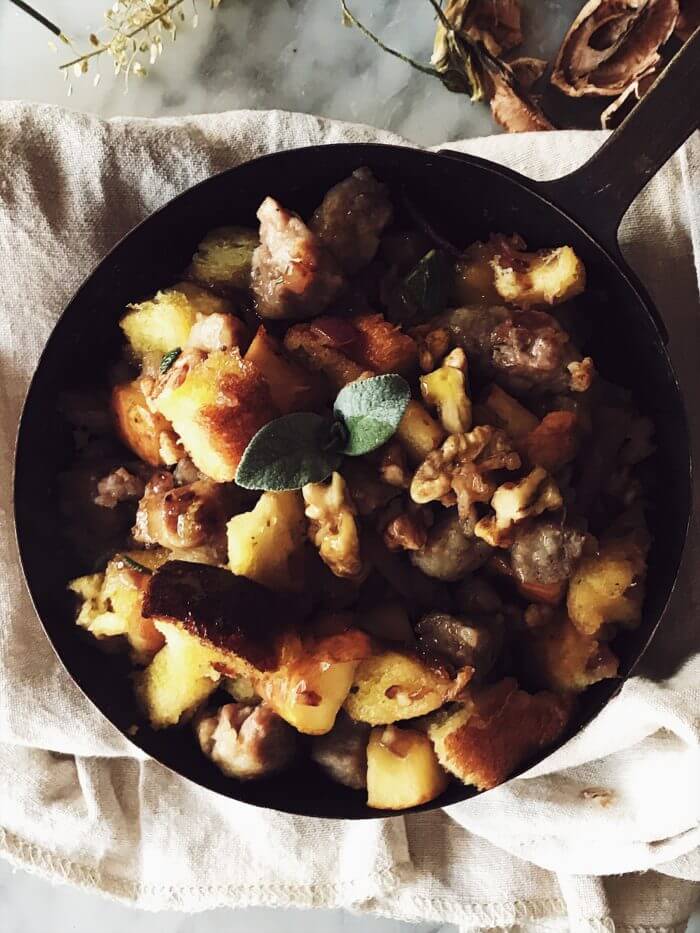 New Year's Eve in Italy
After the first Christmas rush, it's time for New Year's celebrations: no family just friends. or at least that's what traditions says… click here to read the complete story.
And here for a wonderful cheese board for your New Year's table (it includes grapes for the midnight thing!).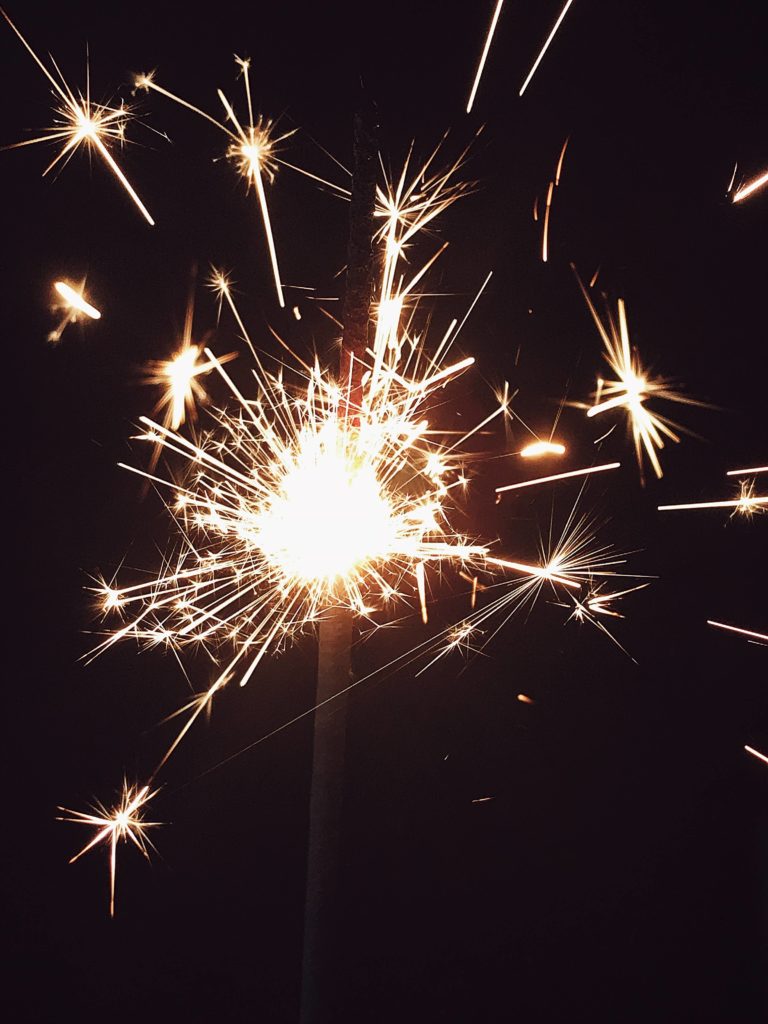 la Befana
The week after New Year's eve is a little strange: Christmas is almost gone, but not the desire to have fun, so expect more "cartate", the playing cards nights, dinners with friends (the ones you didn't have time to meet before Christmas), and food.
Plus, there's all the organization regarding La Befana, on January 6th. The witch that fills children stockings… you can read all about the legend of La Befana and how to make a traditional calza della Befana (Befana stocking) here!

That's it, January 6th is the last day of Christmas in Italy. Unless there's a weekend attached, everything's over, it's time to go back to school, work, and everyday life.
But that doesn't mean the fun is over forever… I mean, in less than a month it's time to dress up for Carnevale!
enjoy Christmas in Italy and all the fun, the love, and the food!
Claudia