Stove top potpourri with my favorite Christmas spices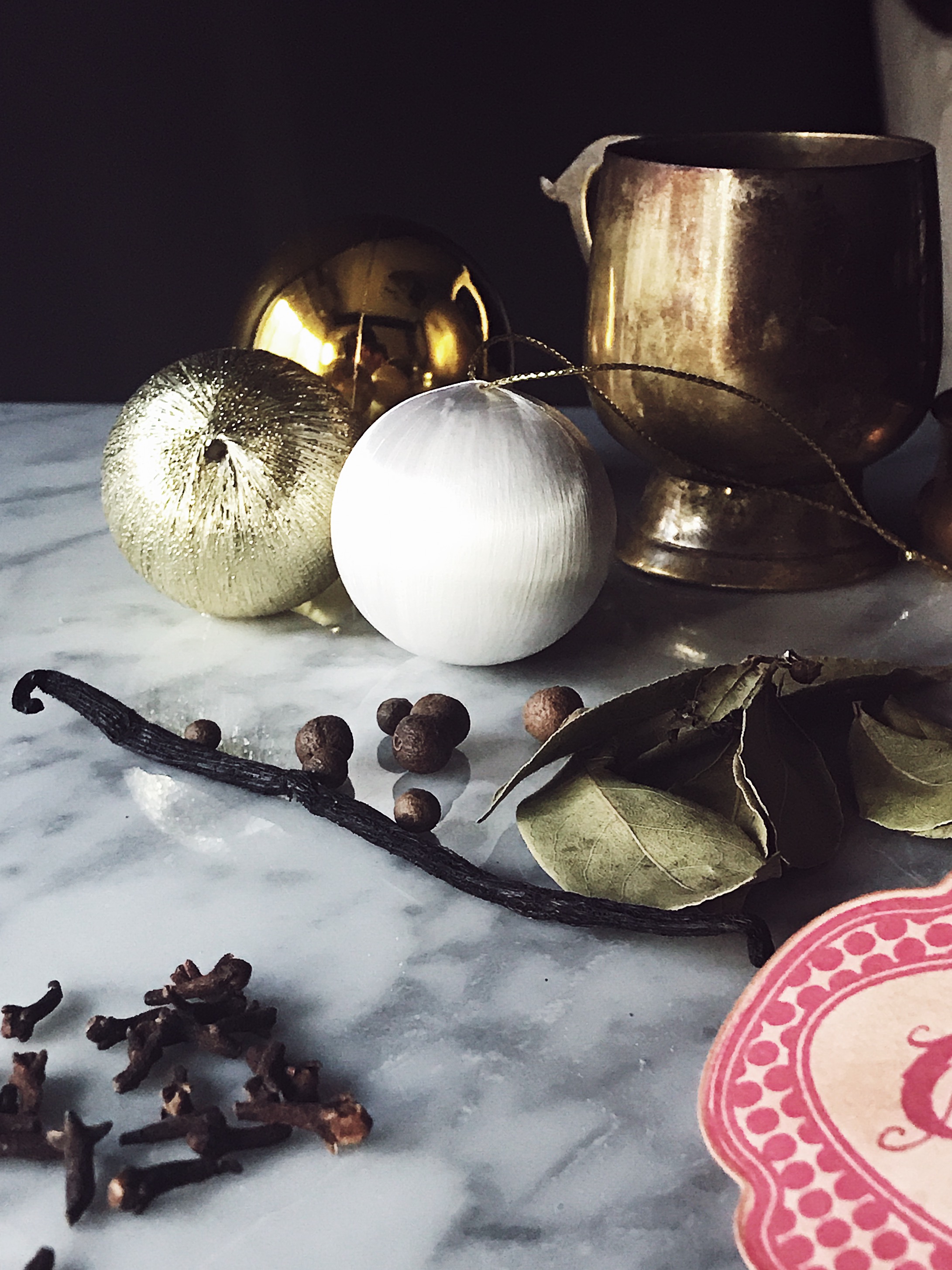 Some call them simmer pots, some homemade air fresheners, some others simmer potpourris. We are talking of homemade stove top potpourri recipes: stove top scents made by placing spices and herbs in a pot of water, and letting them simmer for long periods of time, to freshen your home.
I already gave you my Fall stove top potpourri recipe, but now things have changed.. now it's Christmas time! And we need some cinnamon 🙂
Christmas = Cinnamon. I have this equation deeply printed in my mind. I need to savour cinnamon, treat myself with cinnamon, and of course, make my home smell like cinnamon.
the Christmas stove top potpourri
If you too want to make your house smell like Christmas, real Christmas, no artificial flavors or perfumes, then go for a Christmas stove top potpourri.
Place real, natural ingredients (mostly herbs and spices) in a pot full of water and let it simmer for as long as you like (refilling water when necessary).
This is my Christmas stove top potpourri recipe. With cinnamon, other Winter spices and vanilla:
4-5 allspice berries
5-6 cloves
2-3 bay leaves
1-2 cinnamon sticks
1 teaspoon of vanilla extract
Place all the ingredients in a pot, fill it with water, place it on a low heat and let simmer.
enjoy your Christmas smells!
Claudia