Turkish çılbır made gourmet: a poached quail eggs recipe with avocado yogurt and arugula chimichurri.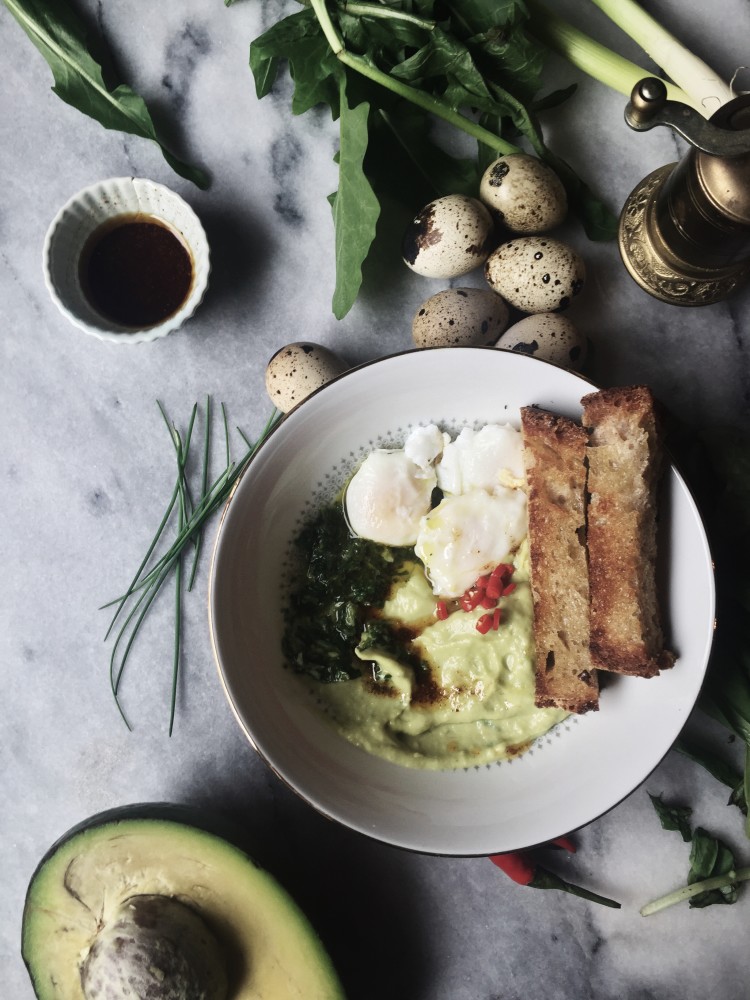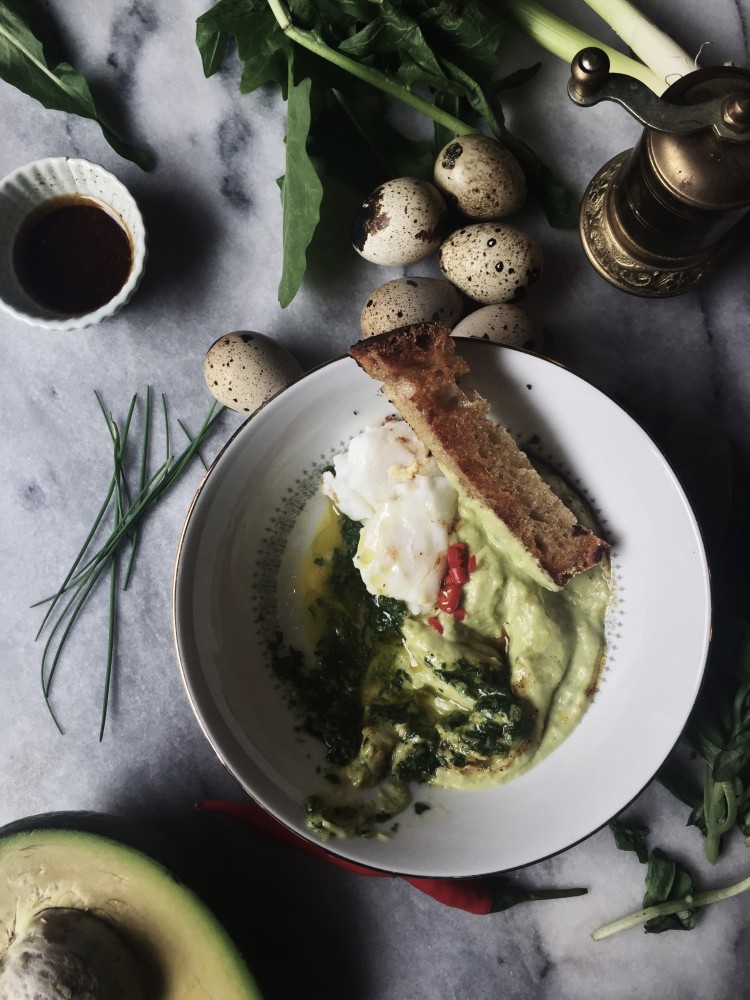 Since the first time I spotted them on my butcher's counter and decided it was time for me to try some quail eggs recipes, I've fallen deeper and deeper in love with them.
First of all, because quail eggs are much easier to poach than regular eggs, so I often opt for them.
Second, quail eggs recipes sound so classy, so if I'm planning an aperitivo for a dinner party or a romantic soirè, those are my allies.
This poached quail eggs recipe is the first recipe of The Egg Project.
Çilbir is a Turkish dish: eggs over yogurt, the brief story.
This çılbır recipe though was inspired by Mandy's recipe, where she mixes things quite a bit. And I made it here in Italy, so I mixed things even more.
But the result is an absolutely delicious poached quail eggs recipe you'll replicate again and again :-).
Looks like a long recipe, but it is all about mixing ingredients, something you can do ahead of time.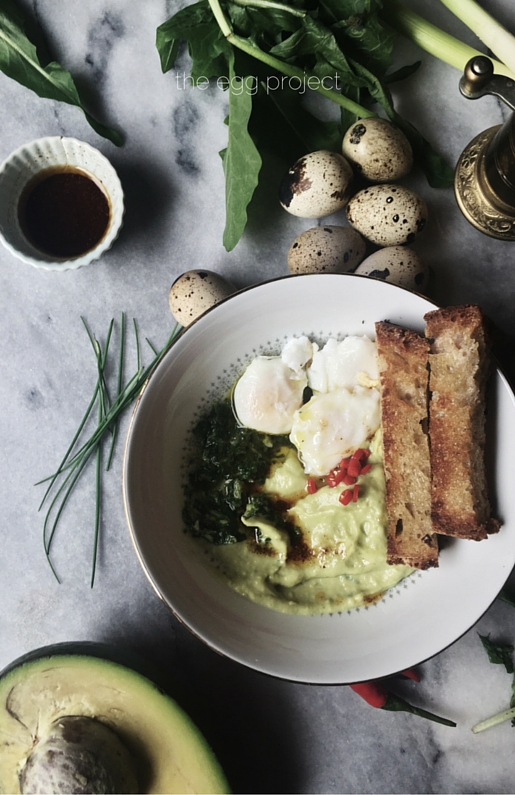 a quail eggs çılbır recipe
Ingredients
n.b. paprika oil and the chimichurri ingredients give enough to season 4-6 plates.

Paprika oil – you can make it 1-2 days ahead of time
2

tablespoons

extra-virgin olive oil

1

tsp

strong paprika

¼

tsp

black pepper

1

pinch

salt
Chimichurri – you can make it 1-2 days ahead of time
1

handful

arugula leaves

1

handful

basil leaves

½

garlic clove

½

small lemon

2

tablespoons

extra-virgin olive oil

1

pinch

black pepper

½

tsp

salt
Avocado yogurt
1

avocado

1

tbsp

finely chopped chives

4

tbsp

plain yogurt

1

pinch

salt
Crunchy bread:
Sourdough bread

1 slice per person

1

garlic clove

1

tbsp

extra-virgin olive oil
Eggs
4-6

quail eggs per person

1

fresh chili
Instructions
Yes, I know, it's a loooooong list of ingredients. But if you face one step at the time it will end up being very easy. And if you make ahead, even better.

Mix all the paprika oil ingredients and set aside.

Peel the garlic and juice the lemon. Place them, together with all the other chimichurri ingredients, in a food processor or mixer. Pulse a few seconds, until you get a finely chopped/pesto consistency. Set aside.

Whip together the avocado yogurt ingredients until smooth.

Peel and rub the garlic clove on one side of the bread slices and cut them into sticks. Heat the olive oil in a pan and toast the bread sticks until crispy and golden brown (medium/high heat).

Finally, poach the quail eggs. Bring a pot of water to a boil. Gently break the larger top of each egg and pour the content into the simmering water. Poach for 1 minute. Remove the egg with a slotted spoon and place them on a plate. You may open the eggs all together and simmer them all together as well.

Assembly the plate: 2-3 big tablespoons of the avocado yogurt, 4-6 poached eggs, 1 tablespoon of chimichurri, 1-2 teaspoons of paprika oil, bread sticks. And if you like it spicy, thinly sliced chili.

You'll probably skip the fork and eat it all with the bread sticks, but never know, have one at hand.
enjoy your poached egg recipe

Claudia