A crusty Italian bread recipe for home baking days.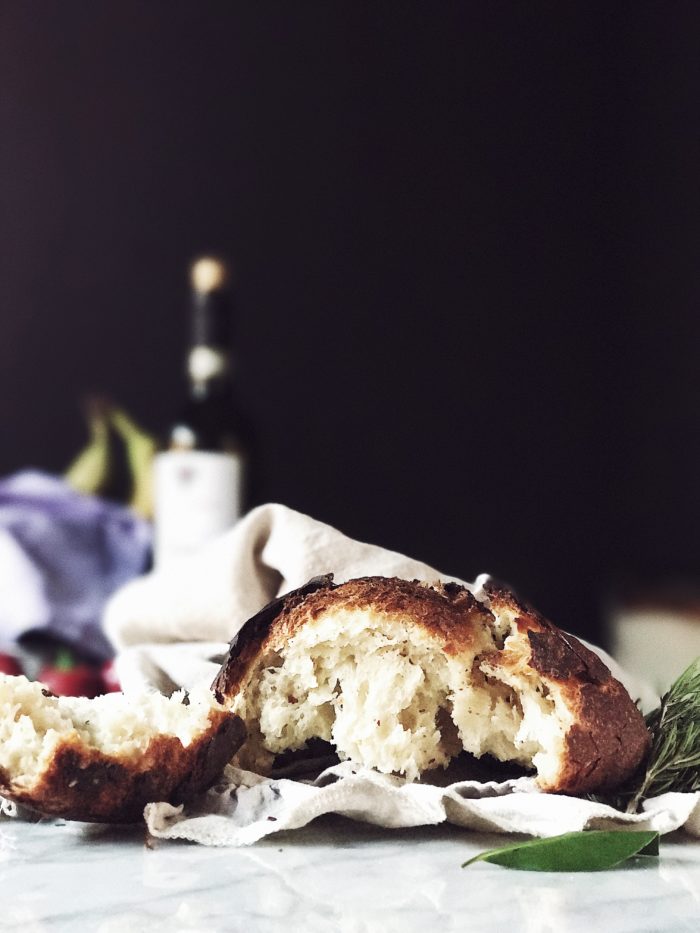 Hello world!
I'm back blogging :-), and I'm making an Italian bread recipe, a way to firmly go back to basics, I need stability these days…
It's been a while since last post, but for many good reasons:
Vacations (Puglia and Tuscany)
The Fall Issue of the Gourmet Mag (there's Christmas too, so imagine me baking cookies in plain July!)
Planning of a Food Education Course for kids that will be held next year (hopefully, "incrociamo le dita" – let's cross fingers)
And a few more projects…
It's a never ending story.
Luckily.
So where were we?
Yes, at the How to Project and the Italian bread recipe
We made crema pasticcera and pasta frolla. So dessert is ok.
But what are you going to have before that?
Bruschetta? For a nice start? Sure, but you need good crusty Italian bread (the so called pane casareccio). And the best way to go is with a homemade Italian bread recipe.
And I'm here to help :-).
the bread recipe
I found the perfect rustic Italian bread recipe, and the perfect tool (not propaedeutic but useful).
The dough is a little hard-working, and you need time for leaven, as for any Italian bread recipe (except for piadina).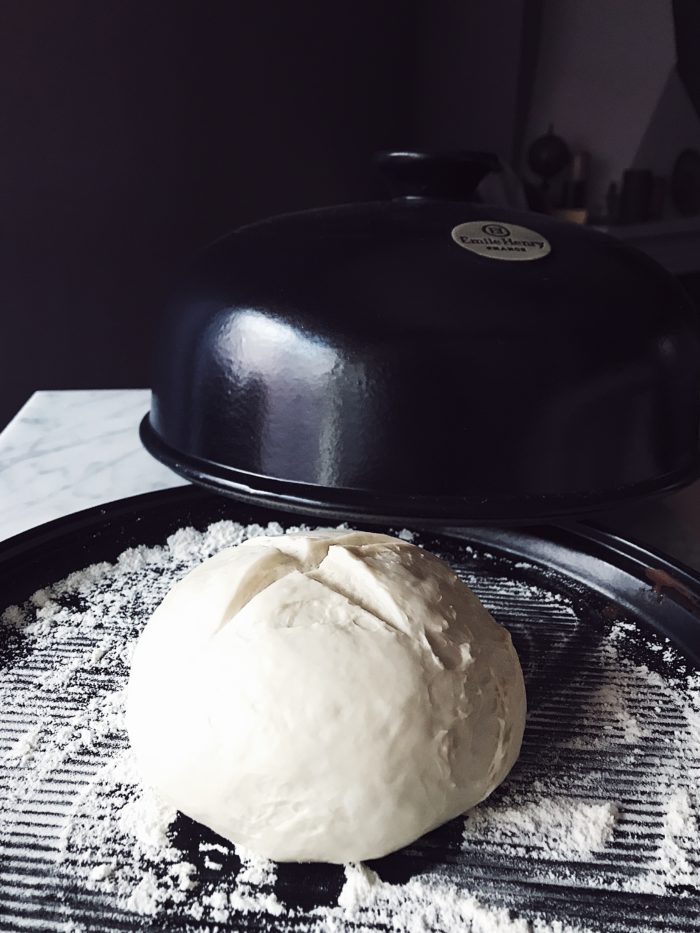 But it's worth the effort. Especially if you use a stand mixer.
As for the tools, I absolutely love my new bread cloche, it's like having a traditional oven inside my modern oven. If you're a kitchen gadget maniac as I am, and willing to buy something you won't regret in a few months (oh that bread machine :-(), you can buy it on Amazon, here's my affiliate link
(which means I get a little fee, let's say a coffee).
Ingredients are for a 2-4 people loaf, or "pagnotta" as we call it here in Italy.
the crusty italian bread recipe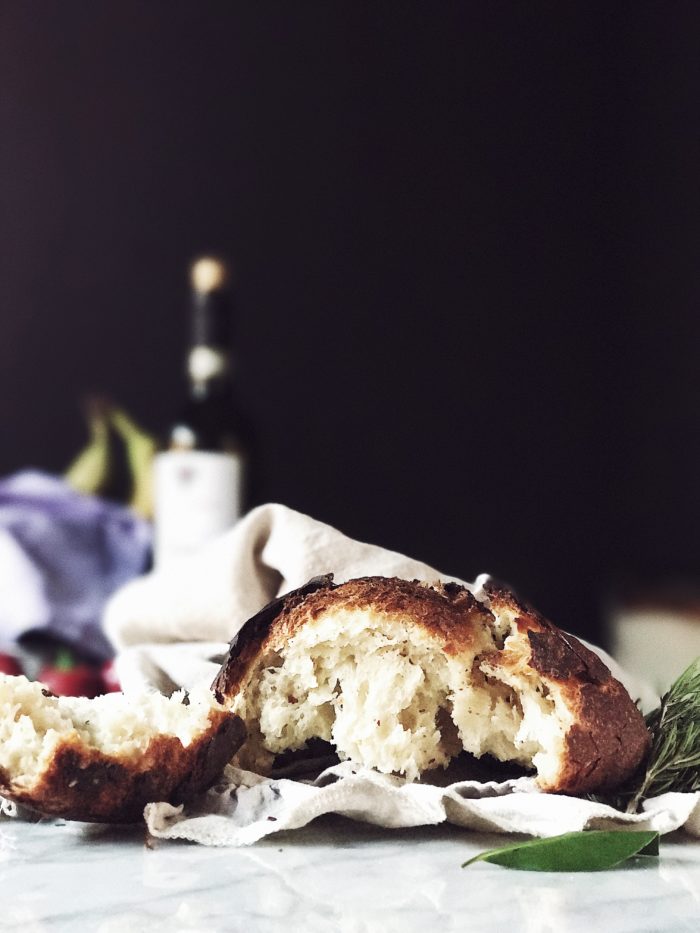 author:
Claudia Rinaldi | Gourmet Project
recipe type:
Italian bread recipes
ingredients
250 gr (8.8 oz) of 0 (or Manitoba flour), check the equivalents here
8 gr (0.3 oz) of sea salt (I use pink Himalayan)
8 gr (0.3 oz) of confectionary sugar
5 gr (0.2 oz) of dried yeast
250 gr (8.8 oz) of warm water (you'll probably use less, it depends on the flour quality)
2 tablespoons of cow milk
how to
Day 1
In the stand mixer bowl (dough hook on) mix flour, salt, sugar, and yeast. Add the water, a tablespoon at the time u4ntil you get a ball that sticks to the hook (keep speed medium/low). You should aim for an elastic, sticky dough.
Cover dough with a kitchen cloth and let rise 1.5 hours in a warm, sheltered spot of the house (when winter I place it near the radiator).
Work the dough with your hands for a few minutes. Place it in a bowl, cover it with plastic and refrigerate overnight (at least 12 hours).

Day 2
Take the dough out of the fridge and work it with your hands, folding it over itself more than a couple of times. Finally, form a ball and place it on a floured oven tray (or the base of the bread cloche).
Carve a cross on the top with a sharp knife.
Cover it with a bowl and let rise 1.5 hours.
Brush a little milk over the surface of the dough and sprinkle some flour all over it.
Place the tray in the room temperature oven and bring temperature to 240°C. When you get to that temperature bake 20-30 minutes until you get a light brown-golden crust.
Ready to be devoured! Don't forget the cheese, the olive oil, and prosciutto!