a broccoli rabe pasta recipe: walnut pesto & broccolini
a creamy walnut pesto for a delicious broccoli rabe pasta recipe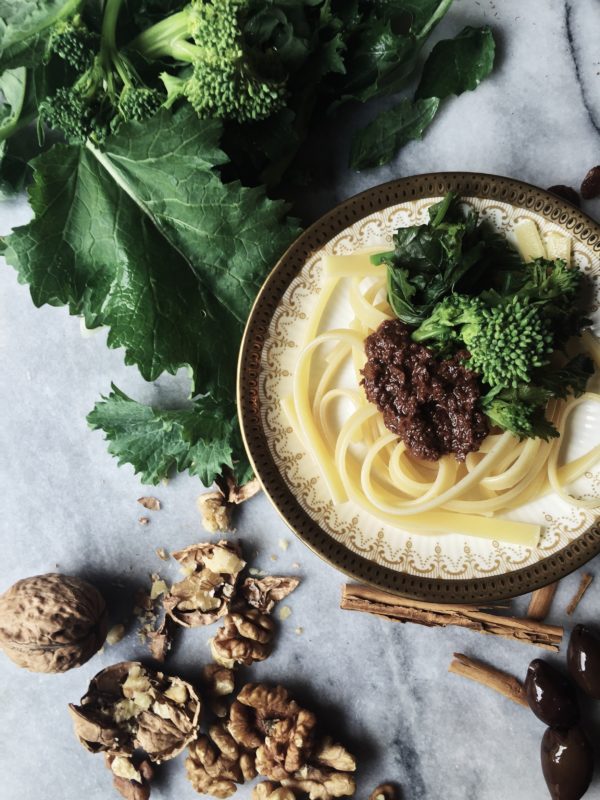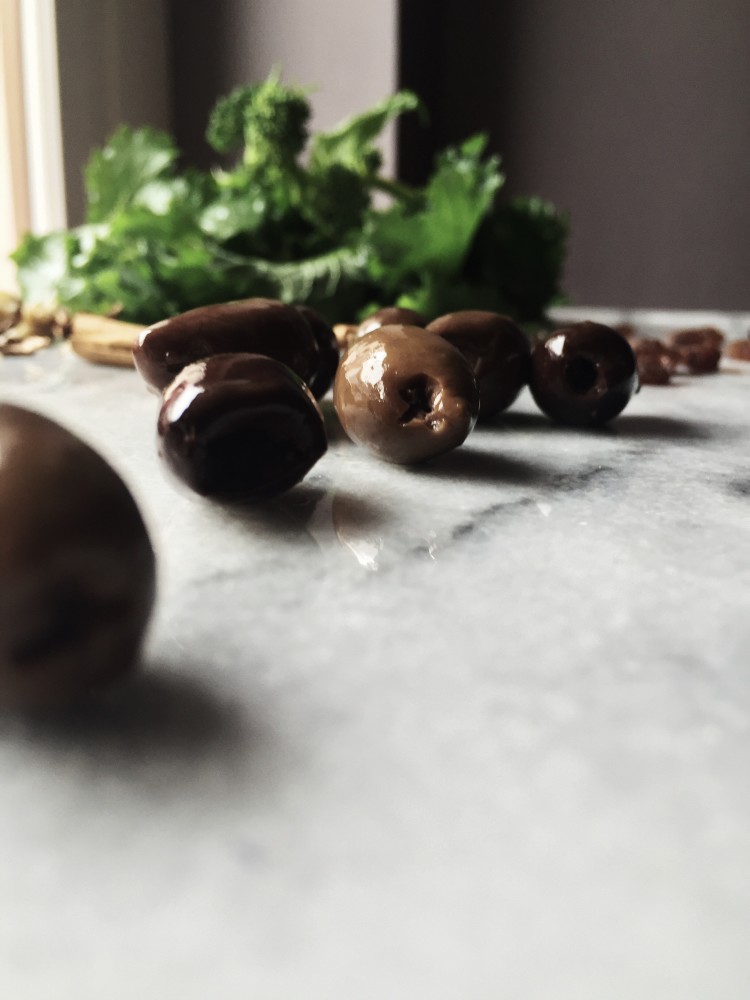 Did you know broccoli are actually flowers? They're tiny, mini flowers from a plant called Brassica.
This is why they're the first 2015 guests in my Floralia kitchen.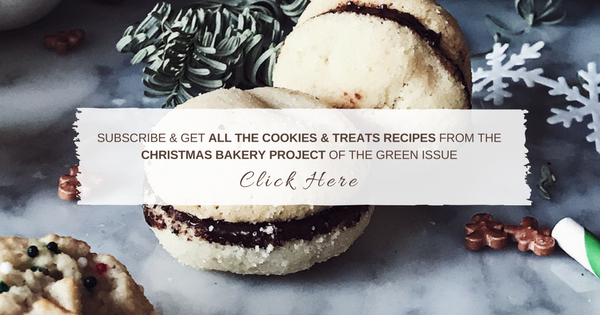 I found broccolini (sprouting broccoli), that are even better: beautiful and tender, ideal to season pasta dishes. And I matched them with a quick'n easy walnut pesto recipe.
There's also a peculiar addition: cinnamon.

broccolini & cinnamon walnut pesto recipe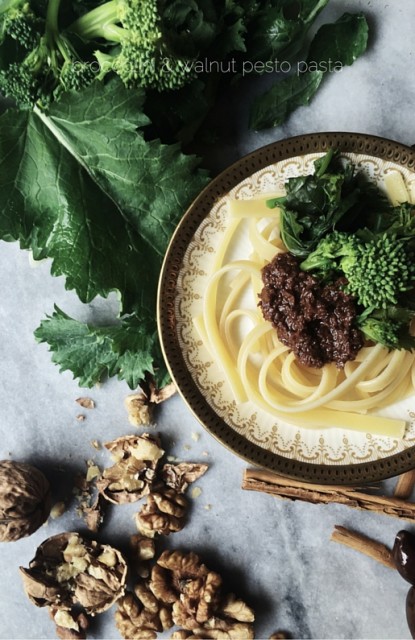 author:
Claudia Rinaldi | Gourmet Project
how to
Clean broccoli: remove the very large stems and coarsely cut the rest. Wash them and after the last rinse, pass them directly into a large pot, no rinse (this is the only water you need for a fast, healthy cooking that won't compromise nutrients). Add a teaspoon of salt, cover and cook, over medium/low heat, 10-15 min.
Blend hazelnuts, olives, raisins and cinnamon. Add 1.5 tablespoons of olive oil and stir. Salt to taste (although taggiasche olives are very salty so they should have done a pretty good work, you decide, based on your tastes).
Cook the pasta. Heat 0.5 tablespoon of olive oil in a large frying pan, add broccoli, pasta and pesto. Sautee, on high heat, for a couple of minutes.
Serve hot.
enjoy walnut pesto pasta