fiordilatte gelato cups with dulce de leche and glazed pancetta
fiordilatte gelato cups: fiordilatte icecream with dulce de leche and Cointreau glazed pancetta flakes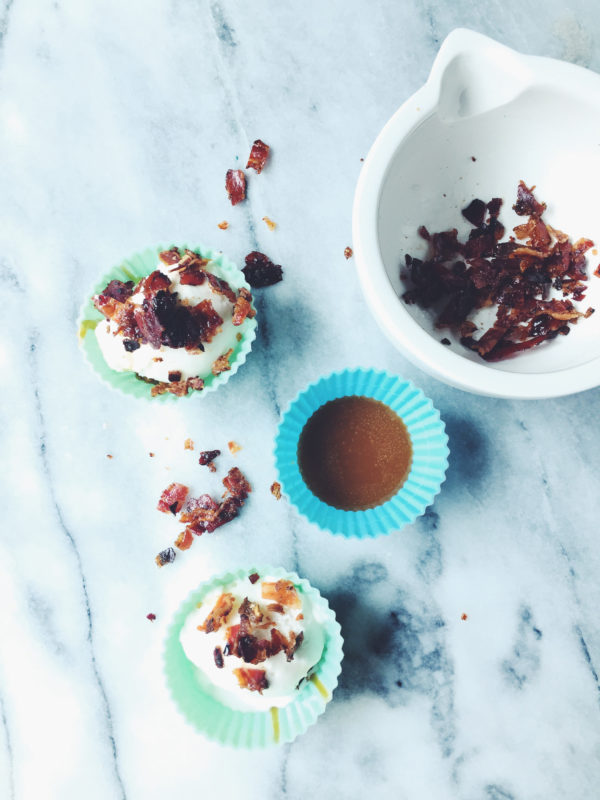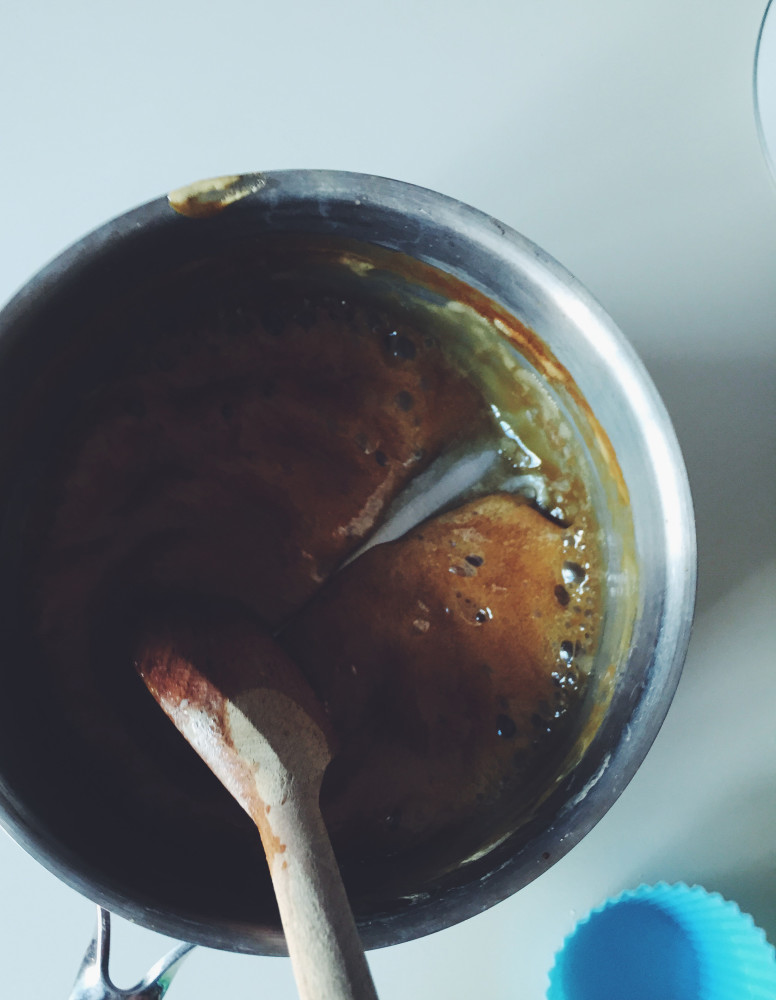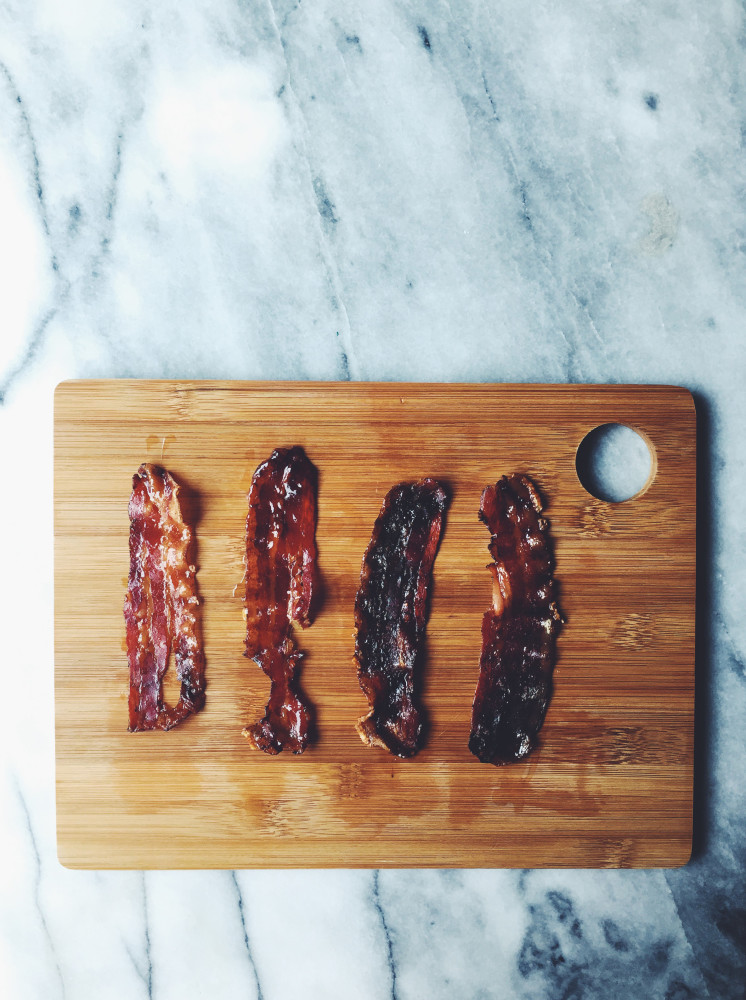 I made mini cups… because we are talking of fats, and fats, and fats… creamy, delicious fats. Crispy, seductive fats. But then we had 2 (maybe 3?) each. #naughty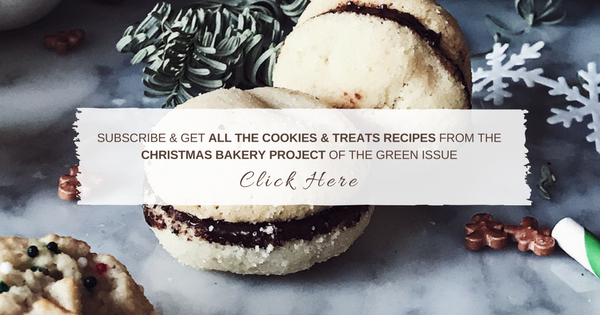 Whatever, let's start with the dulce de leche icecream recipe…

a dulce de leche icecream recipe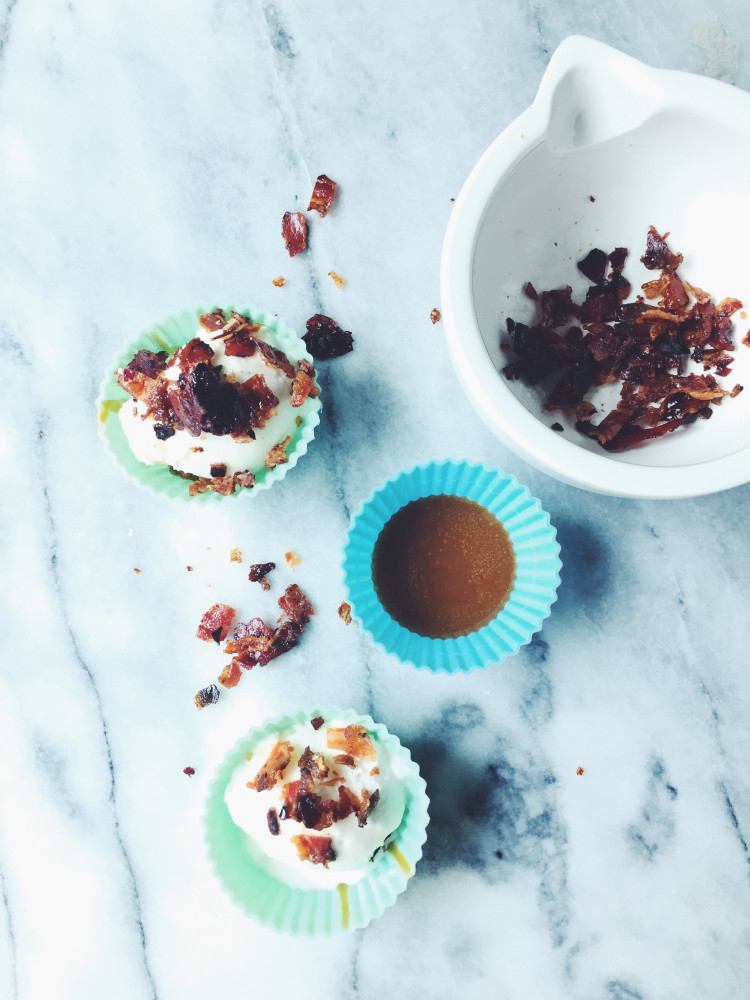 author:
Claudia Rinaldi | Gourmet Project
ingredients
For the dulce the leche:
1 cup of milk
½ cup of brown sugar
1 teaspoon of baking soda
1 pinch of salt
For the glazed pancetta:
60 gr thinly sliced pancetta
25 gr brown sugar
20 ml Cointreau
300-400 gr of fior di latte gelato (or vanilla icecream)
how to
Preheat oven to 160°C.
Place milk, sugar and a pinch of salt in a bowl. Bring to a boil, lower the heat and cook, stirring occasionally. Wait until it gets so creamy that passing a wood spoon on the bottom of the pot it will leave a clean trace.
Let chill 5 minutes and pour the cream in mini cups. (I used silicon baking cups). Refrigerate for at least a couple of hours.
Heat the Cointreau in a pot (or microwave) & dissolve the sugar in it. Brush the syrup on both sides of the pancetta slices and place them on an oven sheet with parchment paper. Keep the remaining syrup for later.
Bake the pancetta slices in the oven for about 5 minutes: you need them golden brown. Remove and wait until they chills.
Crumble the pancetta, with your hands, a mortar or scissors.
Time to assembly: take the dulce de leche cups from the fridge.
Place a scoop of gelato in each cup. Sprinkle it with the glazed pancetta crumbles.
Finally, season with a few drops of the Cointreau syrup.
Serve immediately.
enjoy your gelato and think of fats tomorrow 🙂