olive oil pancakes recipe
healthy Italian style recipes: olive oil pancakes

Sometimes you only need an ingredient substitution to make simple recipes delicious and Italian style.
Extra-virgin olive oil is one of those Italian cuisine magic ingredients.
Not that you can ALWAYS substitute butter with olive oil, but sometimes, it just turns out not only to be a decent substitution, but a totally new flavor that gives life to a new culinary experience.
The ones I love.
Substitute butter, try a few combos and there you go: healthy, perfect pancakes from scratch.
I've always wondered why you should buy a pancake mix, I mean, they're so easy to make at home, you need ingredients that are always in your pantry and fridge… what's the point? Making it at home, as a cute gift or a way to gain a few minutes in the preparation phase, that I understand.
But paying for someone to pre-mix the ingredients for you? No no no!
After making pancakes with these healthy and fresh ingredients, you can compensate the healthiness with a spoonful of Nutella (one of my favorite pancake toppings).
Sounds like a good compromise to me!
Here's the olive oil pancakes recipe, enjoy it!
olive oil pancakes recipe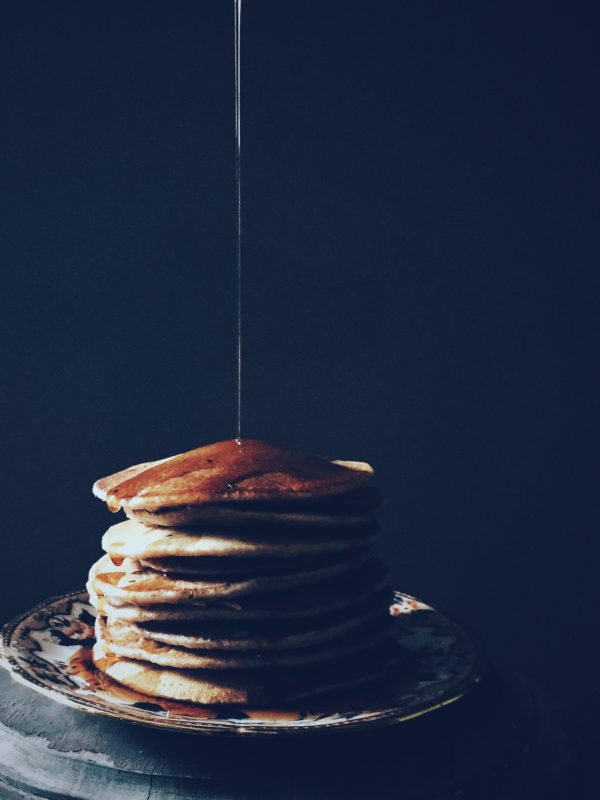 author:
Claudia Rinaldi | Gourmet Project
cuisine:
Italian cuisine recipes
ingredients
1,4 cups of all purpose flour
1 teaspoon of baking powder
1 pinch of salt
2 teaspoons of brown cane sugar
1 egg
2 tablespoons of extra-virgin olive oil (plus more to grease the pan)
1 teaspoon of ground cinnamon
1 pinch of ground nutmeg
Milk (start with ½ cup)
Maple syrup
how to
Place all the ingredients (except the maple syrup) in a bowl and mix. Add milk and mix until smooth.
Heat a pan greased with a little olive oil. Pour a ladleful of mixture on the pan and bake over medium heat until you see small craters bubble out. Flip on the other side and cook until golden brown.
Serve the pancakes hot seasoned with abundant maple syrup… or Nutella, just an idea.