Italian omelette recipes: the asparagus & ricotta omelette
veggie omelette: asparagus omelette with ricotta, chives and thyme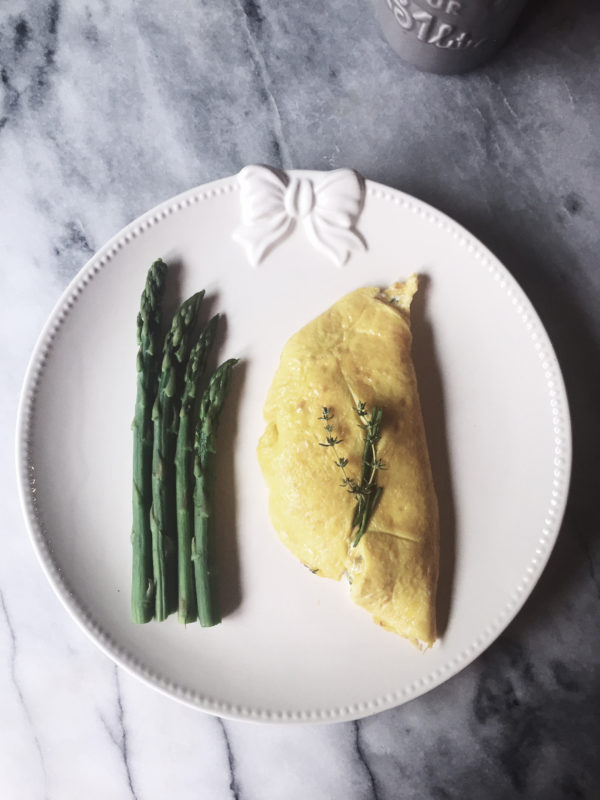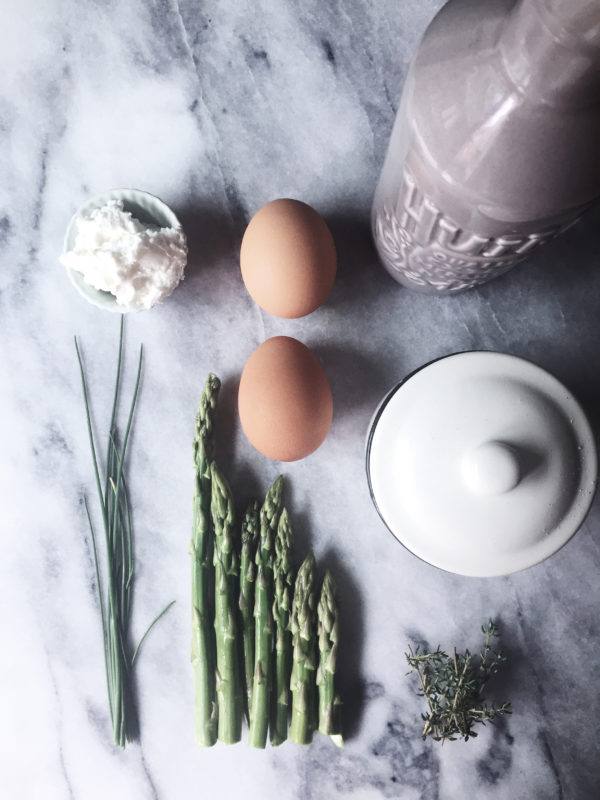 Easter Monday planning

In Italy, Easter Monday (Pasquetta) is the hamper day. In Rome, people picnic a lot, and colonize every spot in every Villa in the city.
We are having a very Roman picnic: colomba pasquale (lets call it an Easter panettone), pizza romana (which is a sort of cheese bread, don't know why they call it pizza), boiled eggs, frittata, corallina (a roman salami) and of course, chocolate eggs. Oh, and my friend F promised to add a foreign touch with neapolitan sandwiches.
Anyway, the egg project is not over yet: 3 recipes to go.
This one is a delicious Italian vegetarian recipe, delicate but savory, perfect for an after picnic dinner. Cause, let's say it, after all that rustic eating, we'll need a little upgrade: a gourmet asparagus recipe.
A ricotta cheese recipe, because to me, Spring means ricotta.
Italian omelette recipes

ricotta & asparagus omelette recipe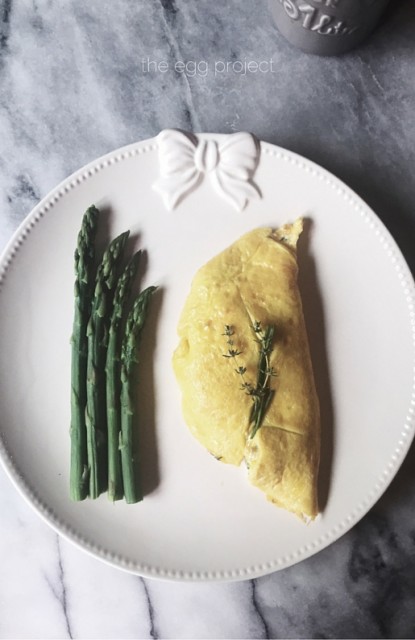 author:
Claudia Rinaldi | Gourmet Project
recipe type:
Italian omelette recipes
ingredients
2 eggs
2 tbsp of ricotta cheese
1 tsp of finely chopped chives (2-3 sprigs)
2-3 asparagus
1 tsp of fresh thyme leaves (2 sprigs)
salt & pepper
1 tsp of extra-virgin olive oil
how to
Finely chop chives.
To clean the asparagus: soak them a few minutes in ½ cup of baking soda, ½ cup of white vinegar and 2-3 liters of water. Bend one asparagus at the time, until the stem naturally brakes up. Keep the top, that's the totally edible part.
Steam the tops (5 minutes), sparkled with a pinch of salt. Finally, slice them in ½ inches.
Beat eggs in a bowl, add a pinch of salt and pepper. Add one tablespoon of ricotta and mix well.
Heat the olive oil in a non-stick small pan. Pour in the eggs and make sure they spread all over the surface by rotating the pan.
Cook over medium/slow heat until sides are well cooked (only sides).
Add the remaining ricotta, asparagus, chives and thyme to the center of the omelette. Lower heat and cook about 30 seconds.
Shake the pan: if the omelette slips around the pan, you are ready to close it.
Don't worry if the center seems a little uncooked, once folded, cooking will go on, and you will get a soft and tender inside.
Close the omelette: help yourself with a spatula or turner to fold it over itself.
Serve hot.
enjoy your asparagus omelette