healthy Italian rice bowl: rosemary & orange rice and lentils
Easy and healthy Italian rice bowl: rice and lentils with orange and rosemary infused olive oil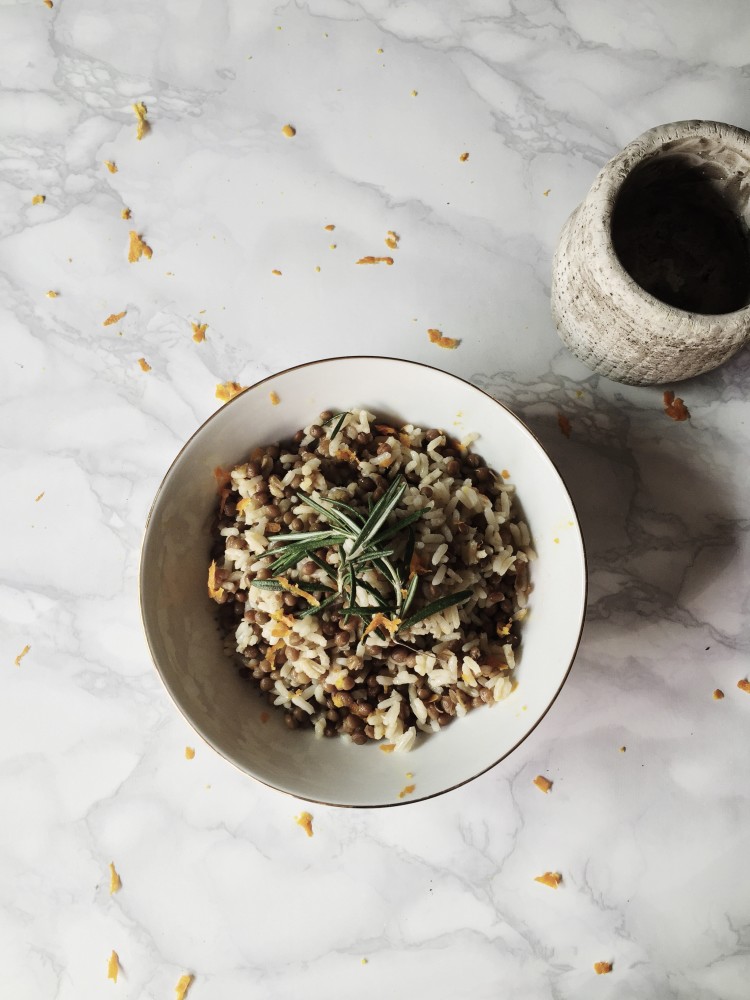 This is a very easy rice bowl recipe. The ideal dish for when you come home from work  and desperately want to eat good food, NOW. Little cooking, no thinking, no worries.
My delicious rice bowl is also detox friendly, so check that box too.
rosemary & orange lentils and rice bowl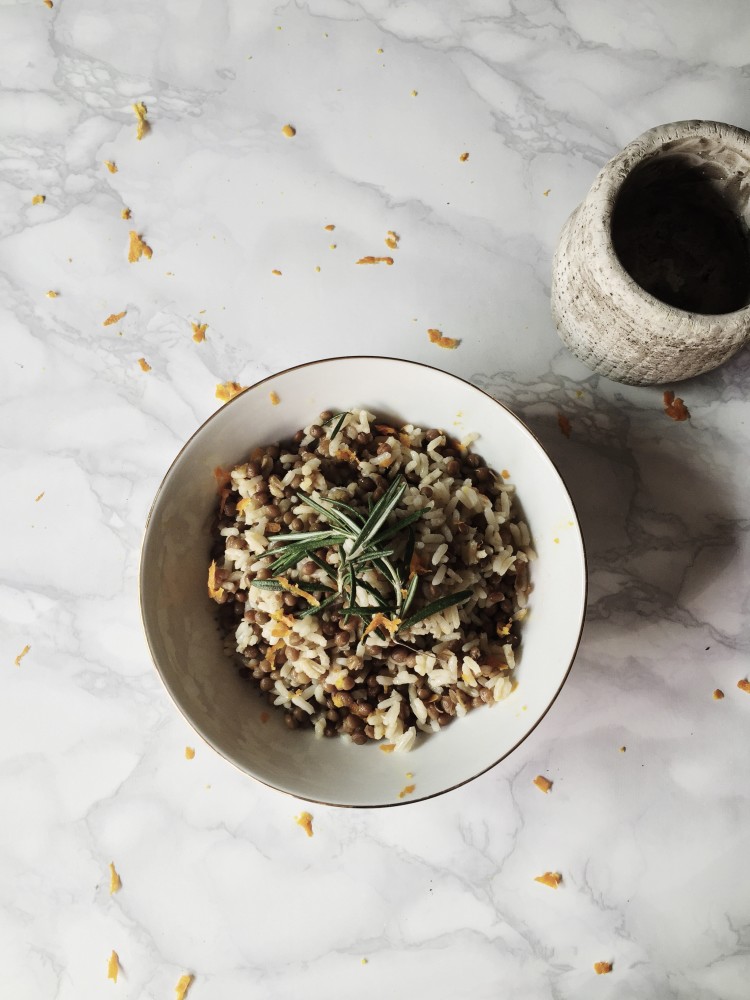 author:
Claudia Rinaldi | Gourmet Project
recipe type:
italian rice recipes
ingredients
120 gr (4.2 oz) of brown basmati rice
120 gr (4.2 oz) of precooked/canned lentils
1 tablespoon of extra-virgin olive oil
the zest of ½ orange
1 garlic clove
1 pinch on salt
1 bay leaf
1 sprig of rosemary
how to
Cook the rice, adding a bay leaf. You can find instructions here. I have my beloved rice cooker.
Rinse the lentils thoroughly. Place the olive oil, the rosemary sprig, the orange zest and the garlic clove (peeled and lightly crushed) in a small pot. Heat over low heat, but don't let it boil, when you see the first hint of a bubble turn off the heat and remove the pot.
When your rice is ready mix it to the lentils and season it with the scented oil.