Italian burgers: the Sicilian tuna burger recipe
A tuna burger with mint, almonds, pistachios, and fresh and dried tomatoes.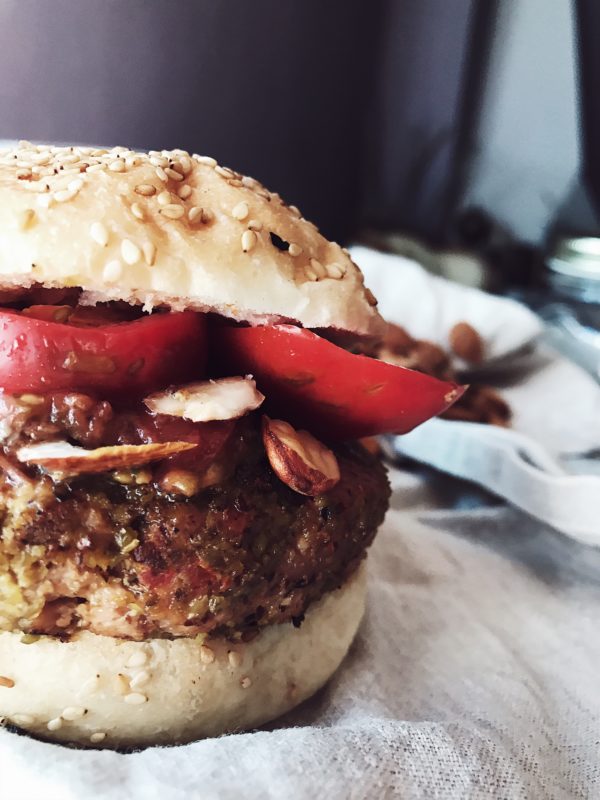 Italian burgers
My grandparents were from Sicily: it might be the reason why I love so much Sicilian cuisine.
Could it have had some effect on my DNA?
Whatever the reason, I love it, and, as always, Love produces great results.
This bittersweet tuna burger is a concentrate of Sicilian food flavors and aromas, which makes it a super gourmet burger.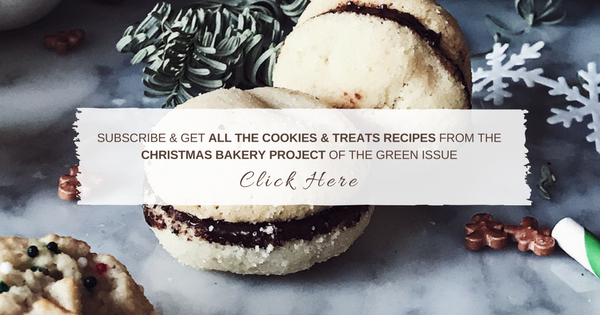 Nowadays Italy can be proud of a vast "tradition" of burger recipes: we have great ingredients and a constant interest in mixing them up in new, unique ways.
Usually Chianina beef is the main character…
but we are talking Sicily here.
And tuna is the big shiny star!
a tuna burger recipe
almond & pistachio sicilian tuna burger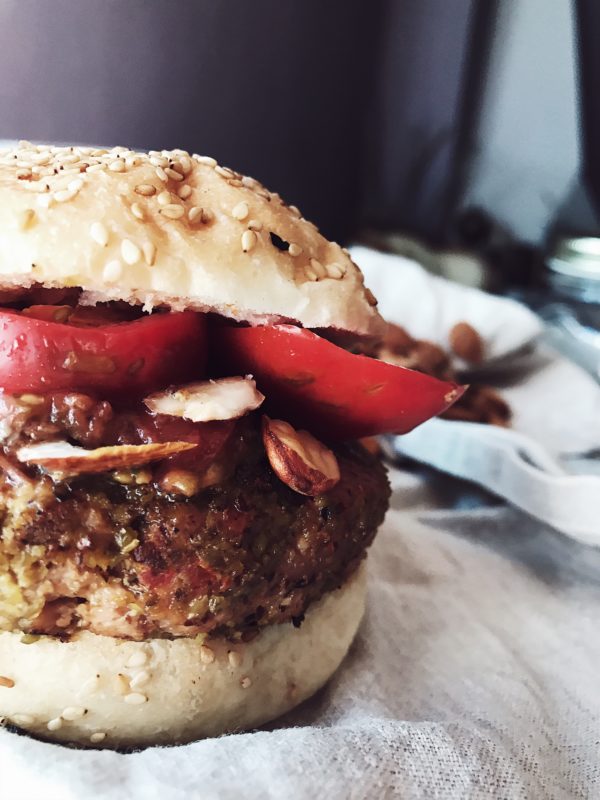 author:
Claudia Rinaldi | Gourmet Project
recipe type:
Italian burgers recipes
ingredients
1 bun (mine is black because I found this peculiar carbon bread)
½ handful of mint leaves (fresh or dry)
1 teaspoon of raisins
1 medium tomato
2 teaspoons of extra virgin olive oil
150 gr of fresh tuna fillet
2 slices of dried tomatoes
1 tablespoon of peeled almonds
2 tablespoons of minced pistachios
salt
how to
Blend together half of the mint leaves and half of the raisins. Dice half of the tomato.
Heat one teaspoon of olive oil in a small frying pan and add the diced tomato and a pinch of salt. Stir-fry for 1-2 minutes, add the blended mint leaves and let cook 2-3 minutes, on a low heat. Set aside and clean the pan with a piece of paper.
Meantime blend together dried tomatoes, half of the almonds, the remaining raisins and the remaining mint leaves.
Coarsely chop the tuna fillet. Place it in a bowl and add the other blended ingredients and a pinch of salt. Mix well and use your hands to form a patty. Spread the pistachios over a plate and bread the tuna burger, be careful to cover all the sides.
Heat the other teaspoon of olive oil in the pan, carefully place the tuna burger in it and cook it 3-4 minutes per side (medium/low heat).
Meanwhile slice the other tomato half and the remaining almonds.
Assembly the burger: bread + tuna burger + tomato sauce + sliced almonds + sliced tomato + bread
enjoy your Sicilian tuna burger