a greek summer buddha bowl recipe
a summer buddha bowl recipe inspired to greek cuisine: olives, oregano, chickpeas and barley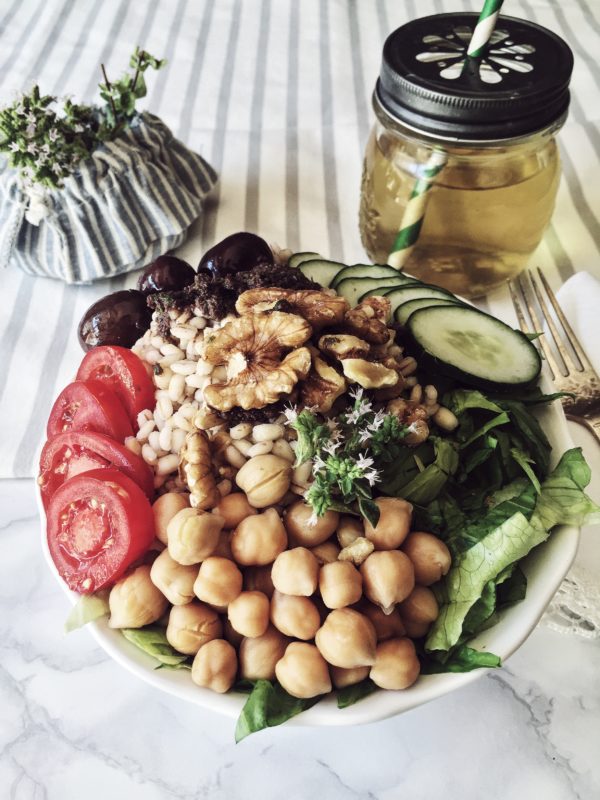 I'm exploring the endless possibilities of a summer buddha bowl, these days. I'm internationalizing the concept: I had a Greek a Moroccan and a Caribbean one, so far.
Perfect for lunch and summer dinners. Just a note: if you are having them for lunch eliminate or drastically reduce onion :-).
I also found Fleanette's lovely (french but understandable) infographic about buddha bowl basics.
---
about flowers
As a kid, one of my summer duties was to clean my father's beloved plants from yellow leaves. Or, clean the terrace, or paint it, or whatever gardening maintenance required that day. It was peremptory, no swimming pool, until everything was done.
I obviously hated it. A few years ago I even confessed him I got so angry sometimes, I would rip perfectly healthy green leaves… just because… revenge!
So for a long time my relationship with flowers was… complicated. I didn't want flowers for my birthday or whatever event, I'd prefer cooking books or kitchen tools & ingredients. I just couldn't stand them.
Then I grew up. And the relationship is stronger than ever. I have my own little garden and I buy them.
These are Lisianthus. A summer flower symbolizing appreciation, gratitude and charisma. I just fell for them at the flower shop, but good to know.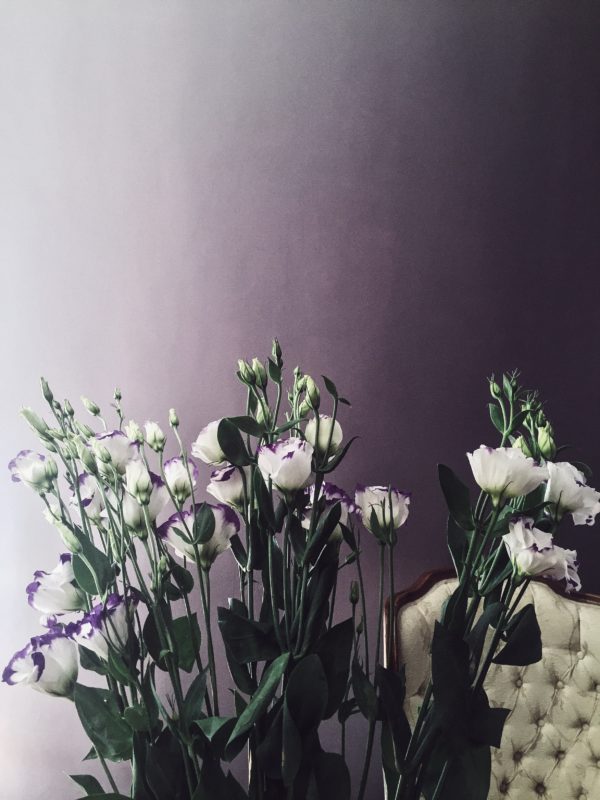 ---
the buddha bowl recipe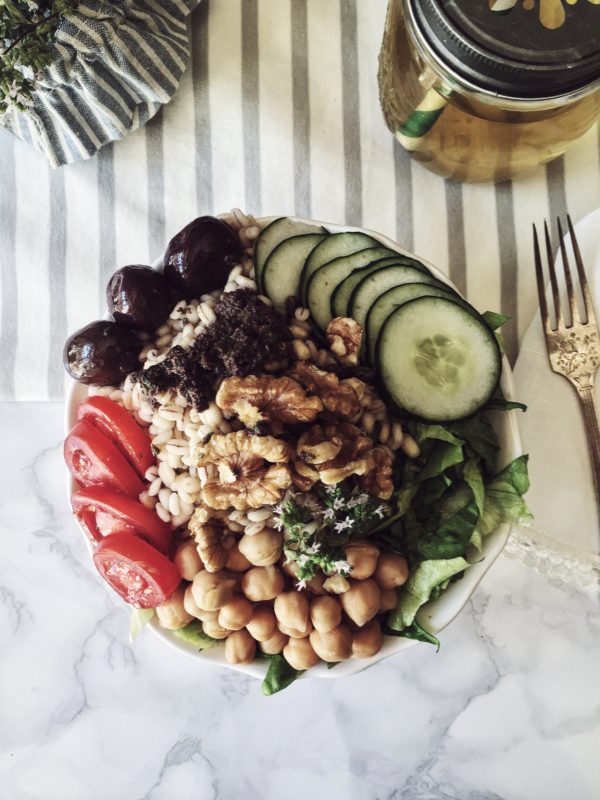 greek summer buddha bowl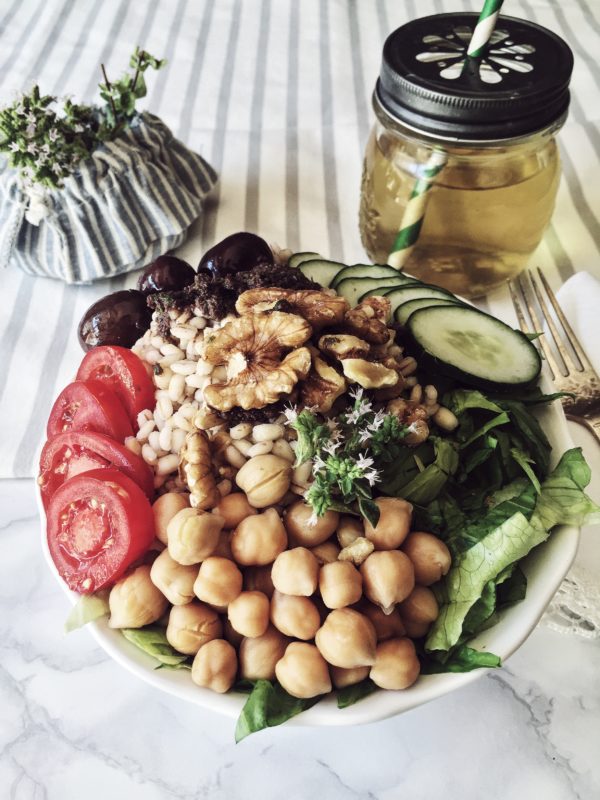 author:
Claudia Rinaldi | Gourmet Project
ingredients
2 tablespoons of extra-virgin olive oil
1 spoonful of fresh oregano leaves (or dried)
2 handfuls of Greek black olives
2 handfuls of lettuce leaves
1 cucumber
1 red onion
1 can precooked chickpeas
1 cup of barley
1 handful of walnuts
1 tomato salad (or 1 cup of cherry tomatoes)
how to
Blend olive oil, half of the olives (deseeded) and the oregano.
Cook barley following packaging directions (or these). Rinse and drain chickpeas.
Coarsely chop walnuts. Peel and thinly slice the onion.
Slice tomato and cucumber, and julienne the lettuce leaves (or chop).
Assembly two bowls: lettuce, barley, chickpeas, tomatoes, cucumber, onion and remaining olives. Season with the olive/oregano sauce and serve.

enjoy buddha's full belly 🙂