easy homemade curry powder recipe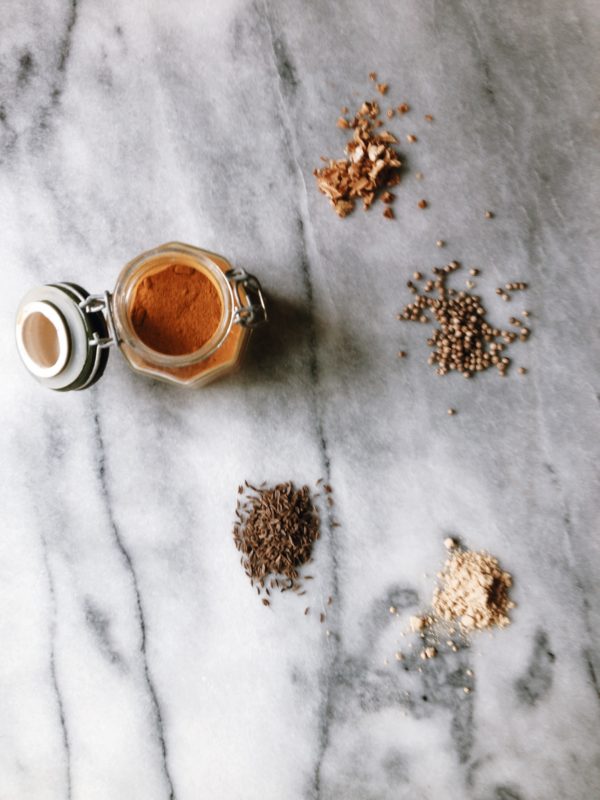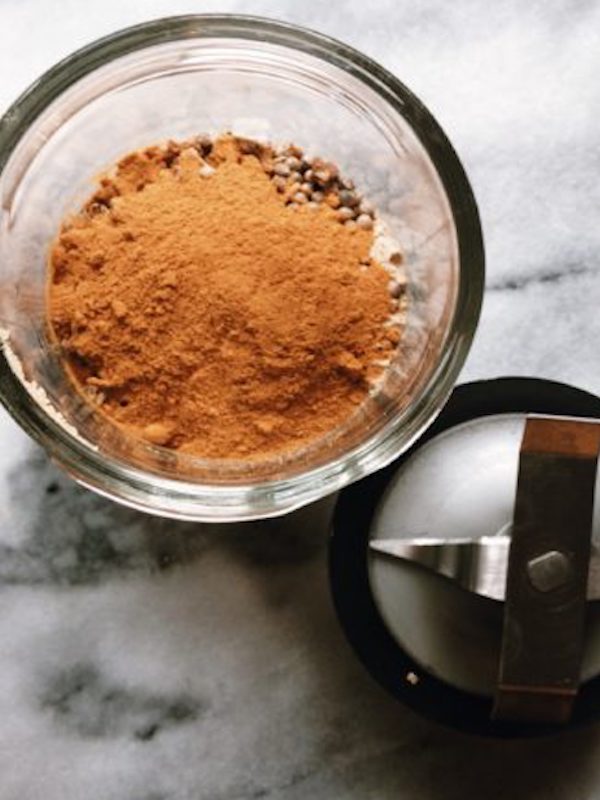 A few weeks ago, I went to a curry cooking class my brothers and sister gave me for my birthday. What surprised me most? How easy the curry powder recipe is. I'll probably never buy it again (well, maybe).
Of course, I learned a lot about curry too: the green, the red, the paste etc. But truth to be said, I use the powder most of the time. Once you have that in the pantry, you'll use that and forget making curry paste, unless, of course, it's for a special occasion.
I love curry chicken: it's the perfect and easy weekday dinner. Just add a big green salad and white rice (to collect the sauce) and dinner is on the table in less than 30 minutes.
Here are the basics for making curry powder, but you can play around with proportions and ingredients and find your personal curry powder recipe blend.
And give it away in cute, decorated jars, like for Christmas. It would be lovely if you added a recipe to use it for :-).
homemade curry powder recipe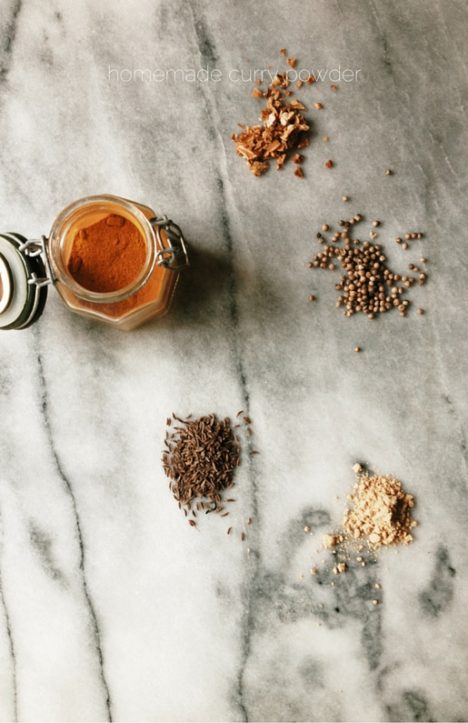 author:
Claudia Rinaldi | Gourmet Project
ingredients
Go to your pantry (or market) and get:
2 tablespoons of cumin seeds
2 tablespoons of dry turmeric
2 tablespoons of dry ginger
2 tablespoons of coriander seeds
1 tablespoon of dry onion
1 tablespoon of dry garlic (I didn't put garlic, I prefer onion, but I'll try to add it next time)
how to
Place all the ingredients in a blender and blend for a minute, or until powder like. Place the curry powder in a jar and keep in a dry place. Or decorate and give.
enjoy your curry powder recipe and your curry dinners!
Claudia