a delicious and charming homemade gift recipe: chocolate enfleurage
easy homemade Christmas gifts: chocolate enfleurage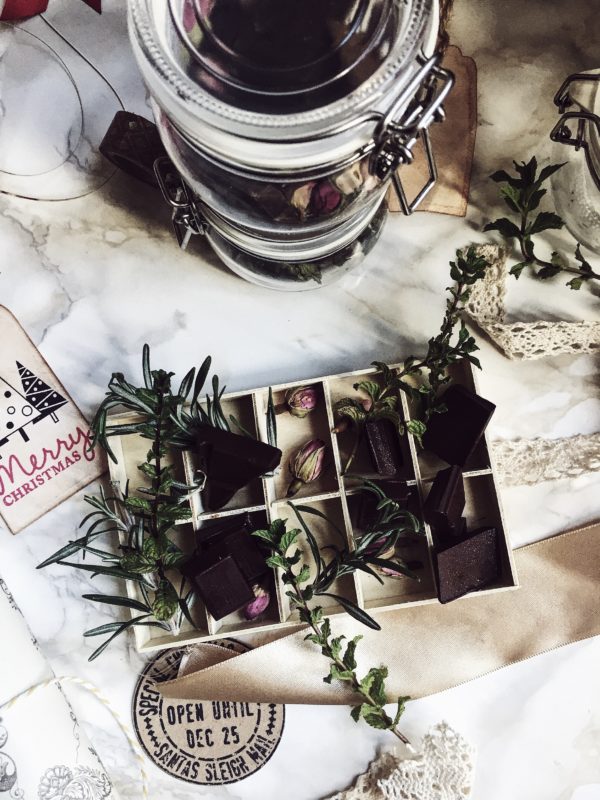 crafting and loving
There's been a lot of crafting lately…
Christmas scrapbooking may become my new obsession:
And what about making your own cinnamon smelly ornaments? I loved the idea, and I'm looking for the perfect twine to make a garland out of them.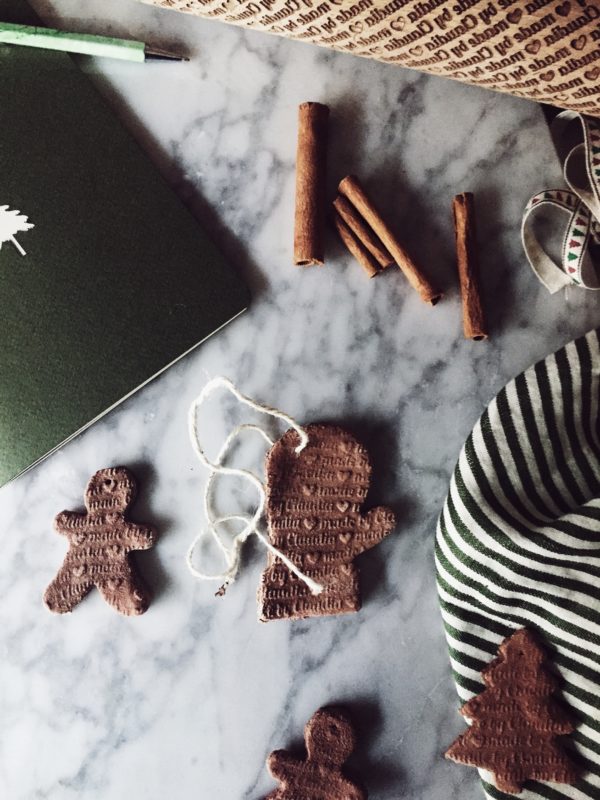 I also made custom messages for Luca's December lunch boxes: a reminder to smile (and a nice memory to support the intent).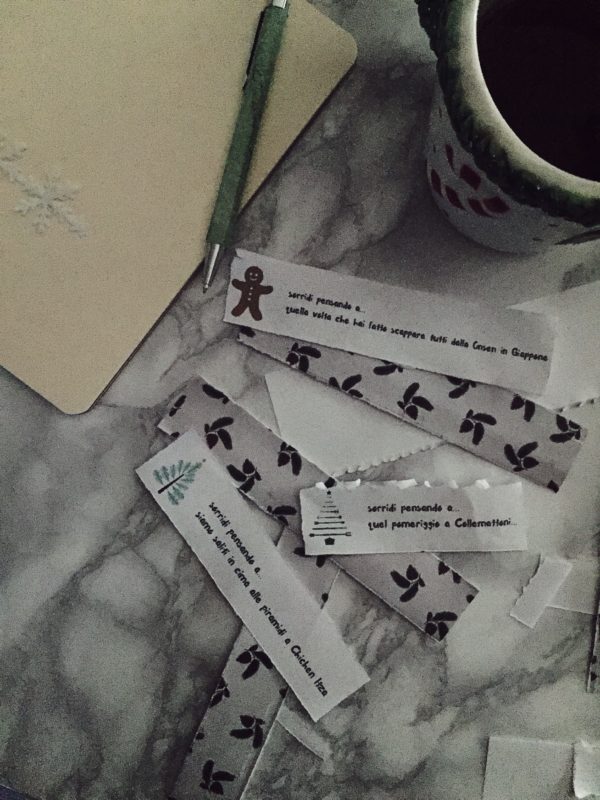 Back to Christmas gifts…
Here's the easy, you-can-wait-until-the-24-to-make-it, homemade gift recipe I promised you at the beginning of the Vintage Gold Project.
At first I wanted to make chocolate bonbons, but while browsing the pages of one of my choco books, I found out about enfleurage.
Not only the name is so French-chic, it is all the concept that makes you feel…. haaaaaaa.
When you'll open the jars, you'll understand what I mean.
Enfleurage is a fragrance extraction method. Here we are using the cold method, consisting of fats (think of cocoa butter) placed near flower petals. Petals will diffuse their scent and the fats will absorb them.
In hot enfleurage, solid fats are heated, botanicals added, then strained. Repeated until the desired intensity is reached.
the homemade gift recipe
I tried it three ways:
dark chocolate & dried rose bulbs
Dark chocolate & fresh mint sprigs
Dark chocolate & fresh rosemary sprigs (my favorite).
How to:
Brake a chocolate bar in pieces. Place half of the sprigs (or flowers) inside an airtight lid jar, add the chocolate and the rest of the herbs.
Close tight and keep in a dark spot for at least 4 days.
About quantities: for every 6-8 chocolate squares (I had mini jars), I added 2 medium sprigs of herbs or a tablespoon of flowers.
You may repeat the process replacing herbs with fresh ones, until you get the intensity you desire.