Italian mulled wine recipe: a vin brulè mix you can give or keep (probably the second)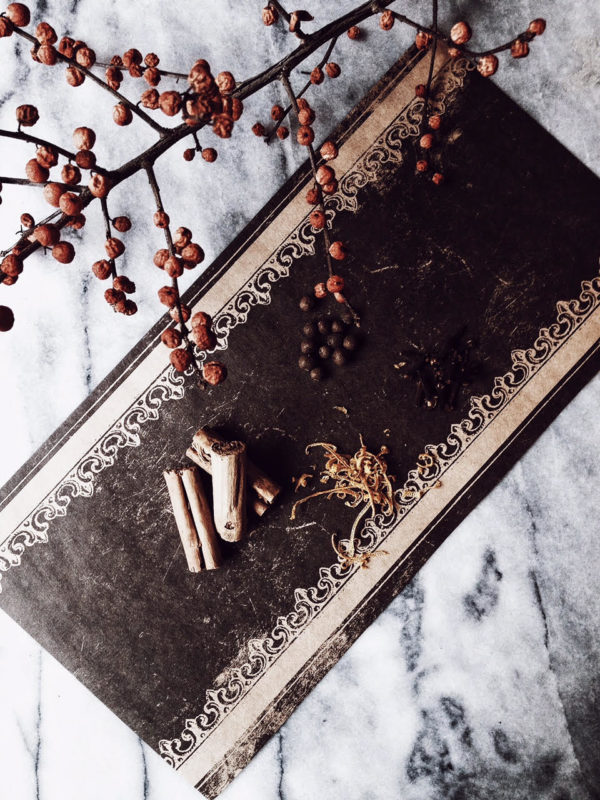 I love to end a working week with something special. Lately, it's been the Friday night's mulled wine recipe
As winter approaches, I use typical mulled wine spices more and more. So gathering them in a mulled wine recipe and diving them into a glass of hot wine is the natural step further.
This vin brulè, the Italian version of the Anglo-Saxon mulled wine recipe, is the result. It's the spice mix, that you can keep on hand in your kitchen, or decorate and give. Pair it with a bottle of Primitivo and you'll be giving a piece of heaven.
I firmly believe you need good quality wines to cook, imagine for this recipe, that you're going to drink! So forget who's ever told you to use cheap wine for mulled wine recipes. Better to have a few less glasses, but glasses worth every sip :-).
You need an hour to dry orange zest for this mulled wine recipe, but, if you keep oranges at hand, you can anticipate this step whenever baking something else.
the vin brulè recipe

homemade mulled wine recipe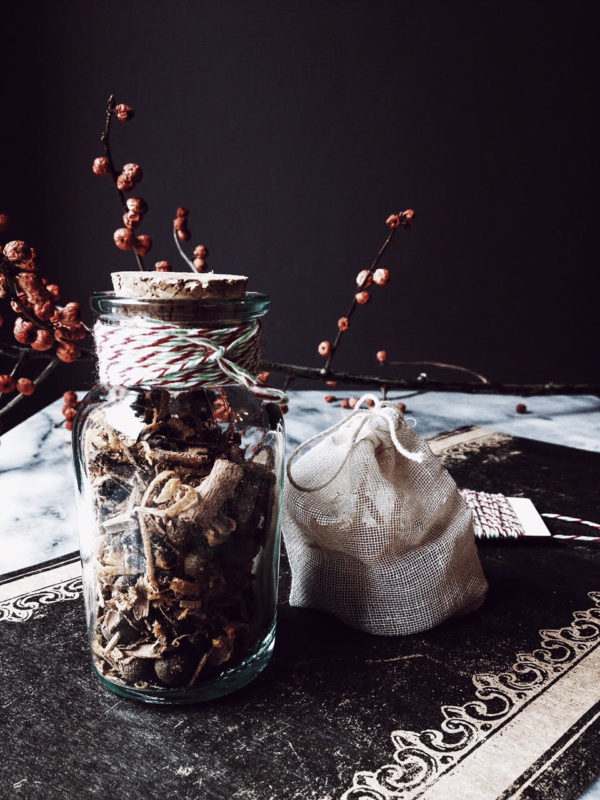 author:
Claudia Rinaldi | Gourmet Project
how to
Preheat oven to 90°C.
Grate the oranges zest (avoid the white part, it is so bitter…) and place it on a baking sheet (with baking paper). Bake for an hour, to dry zest.
Coarsely chop the cinnamon sticks and mix them to the other ingredients.
Place your mix in a jar and close it tightly.
Idea:
You might fill in tea bags and place them in a cute tin box.
Ready to be infused.
How to use the mulled wine mix recipe:
Add 1 spoon of the mix and 1 teaspoon of honey to every 250 ml (8 oz) of red wine.
Bring to a boil
Strain and enjoy.
have a wonderful cup of flaming, sweet, comfort wine,
Claudia