Italian Christmas fish recipes for Christmas Eve: pesce spada alla ghiotta.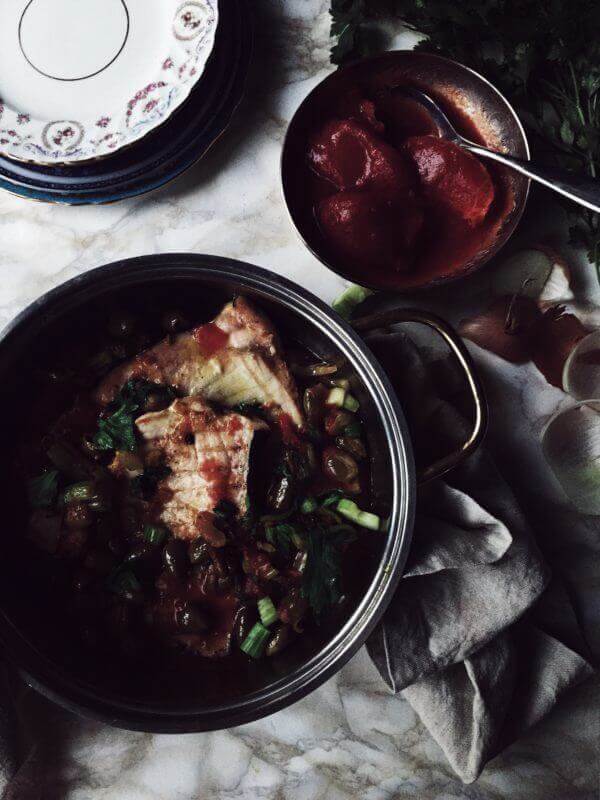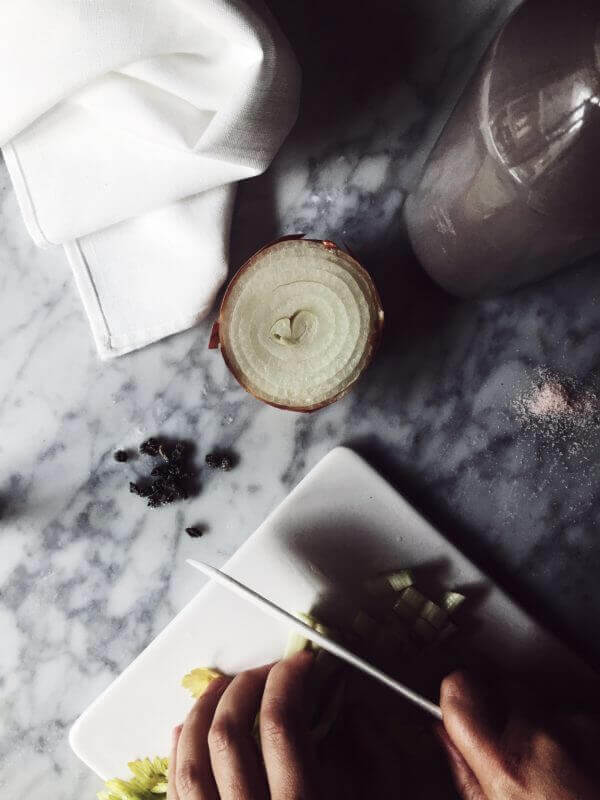 My favorite Italian fish dishes are usually salmon or swordfish recipes. This Sicilian swordfish recipe, with tomato and olives, is probably the best of them all. Pesce spada alla ghiotta is a traditional dish from Messina, famous for being the Sicilian city nearest to the peninsula, 3.2 km from Calabria. And that's one of the reasons why you'll often find this dish in Calabrian tables too, especially for Christmas.
The other reason is that it is heavenly good.
As on Christmas Eve's dinner it is mandatory to go meatless (if not you're eating Jesus Christ's flesh, or something like that), Italians go fishing… at the fishmonger. They use their treasures to make antipasti, pasta and secondi. They eat them raw, grilled, braised, fried or oven baked. And they eat a lot of them, it's Christmas baby!
Swordfish recipes are more popular in the South: Sicily, Calabria, Puglia and Campania. Fishy reigns of fresh ingredients and tomato seasonings. And pesce spada alla ghiotta is perfect for busy and crowded Christmas dinners. You can grill the swordfish and prepare the seasoning ahead of time, and put them together last minute.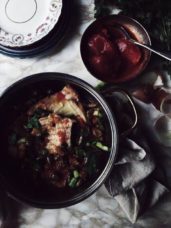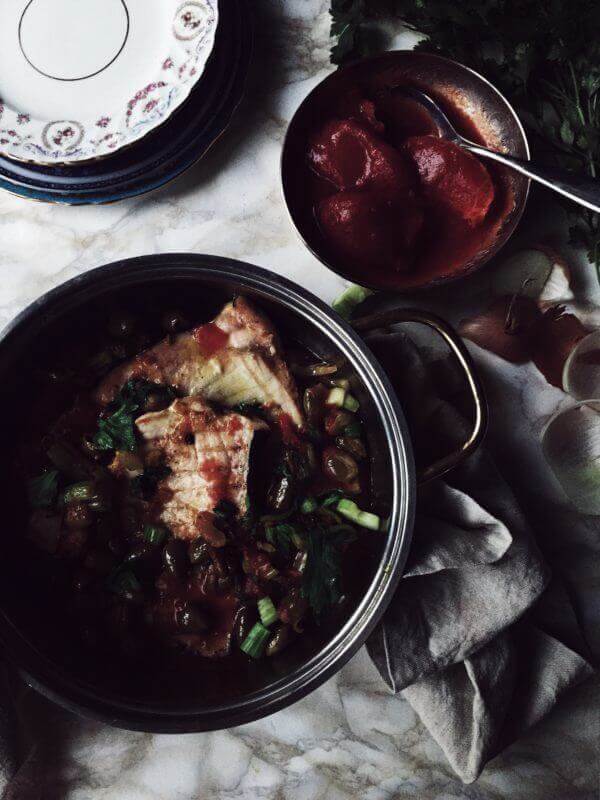 Italian Christmas fish recipes: pesce spada alla ghiotta
Ingredients
14-18

oz

swordfish fillets (around 2 big fillets)

400-500 gr

3

peeled canned tomatoes

½

white onion

1

celery stalk

3-4

tablespoons

of deseeded green olives

1

tablespoon

of capers

3

tablespoons

of extra-virgin olive oil
Instructions
Peel and thinly dice the onion.

Bring a small pot of water to boil and blanche the celery stalk (leave leaves) for less than a minute.

Remove it and thinly slice it.

Use a fork to smash the tomatoes.

Brush one tablespoon of olive oil over a grilling pan. Heat the pan a few minutes and grill the swordfish fillets about 2 minutes per side.

Heat the rest of the olive oil in a large skillet, add and brown the onion.

Add celery, olives and capers and sauté a few minutes.

Add tomato and fillets, reduce to low heat, cover, and cook 5 minutes. If needed add a little water.

Serve the fish hot with all the cooking liquids poured over it.
]
more Sicilian recipes
Are you in love as I am with Sicilian food? Then check:
and… dulcis in fundo…
the cannolo cake (I don't certainly need to sell you this one).

 
enjoy your Italian Christmas fish recipe!