a kale pesto recipe & how to make golden milk paste
Italian pasta recipes: a healthy and simple kale pesto, made with dried tomatoes, almonds, raisins and parsley.
the raw kale pesto
Tonight we are having a delicious kale pesto pasta dinner. It is vegan, healthy, tasty and it helps you sleep. If it wasn't for pasta it would also be completely raw!
I'm sorry, I don't know why I just said that, do we really care?
It must be my recent obsession for Laura Miller… As much as I admire her and love everything she creates, I could never do it. It's like being a surgeon: I could never do that, but I'm glad someone else does it, for the sake of humanity. And mine, in case… facciamo le corna, let's make horns (with our fingers, it's an Italian way to avert bad luck).
And I'm also quite sure I could never be vegan, not say be on a raw food diet. However, that doesn't mean if it's good, I won't go for it! Like for this kale pesto recipe.
about the moonlight project
The intent of the moonlight project is to better my sleep. Not that I have insomnia or anything, it has just become a lighter experience.
I want to see if all the tips and info I have collected will work. Do you know that wonderful sensation of waking up feeling energetic, vital and ready to go? That's what I'm looking for.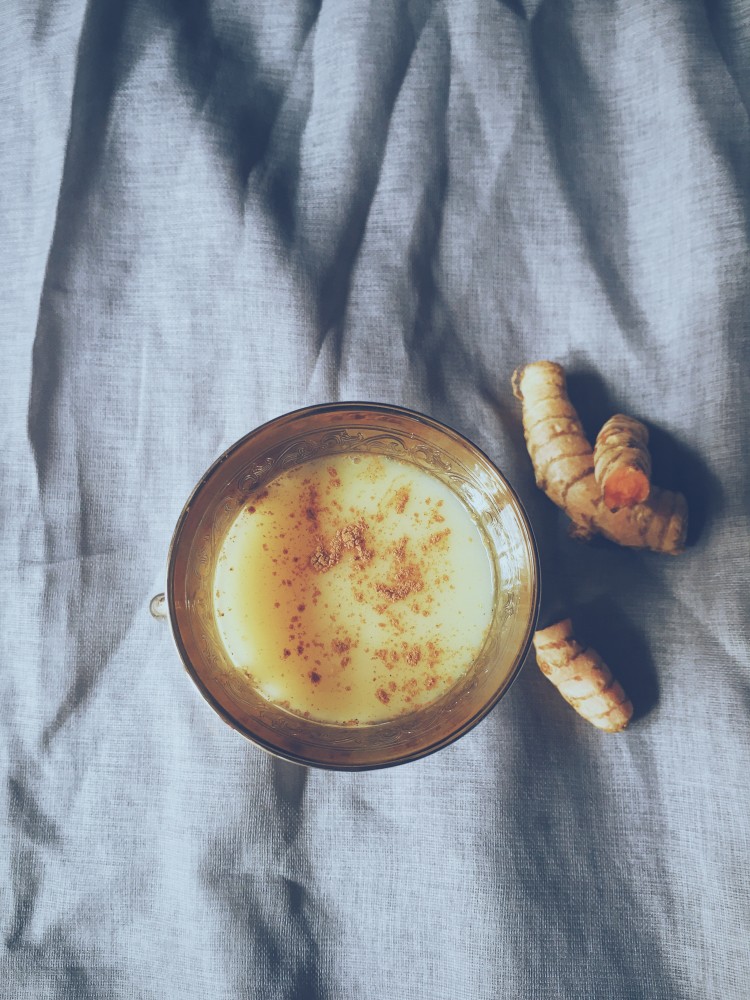 The first two things I've tried are kale pesto and golden milk. A turmeric beverage to drink right before going to bed. I'm on day 3 and here's what I can say of day 1 and day 2:
20 minutes after drinking my warm golden milk I fell super sleepy and went to bed between 10 and 11 (one-two hours before my average routine).
I wake up agonizing for more sleep.
I've been dreaming more intensely (might be a good sign).
Will see what happens next.
Here's how I made a paste I can add to warmed coconut or almond milk to get golden milk in minutes.

kale pesto & golden milk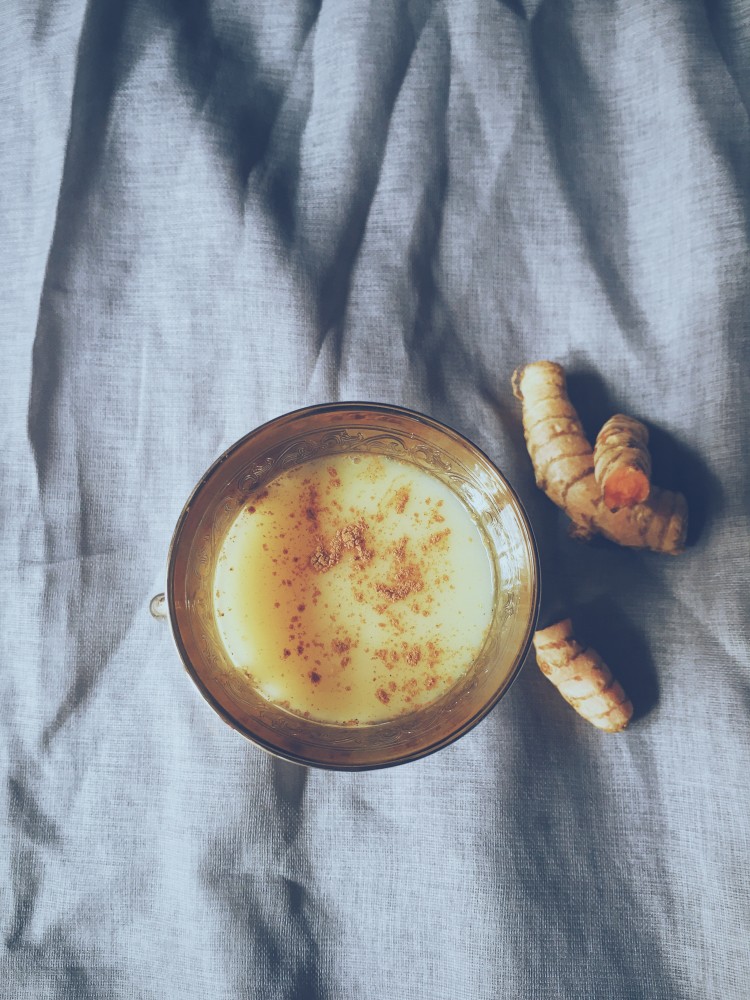 author:
Claudia Rinaldi | Gourmet Project
ingredients
6 teaspoons of coconut oil*
3 teaspoons of turmeric powder*
6 grinds of black pepper
2 teaspoons of vanilla extract
2 teaspoons of cinnamon powder*
6 teaspoons of raw organic honey*
how to
You only need to mix everything well. If lumpy, warm the coconut oil before mixing.
the kale recipe

I've also researched for foods that are sleep helpers, and I am cooking dinner accordingly.
Magnesium seems to be the key.
A very rich in magnesium ingredient is kale. But almonds are in the top ten as well. So, I came up with a, guess, Italian recipe: the almond and kale pesto.
almond & kale pesto
author:
Claudia Rinaldi | Gourmet Project
ingredients
2 big handfuls of kale (cleaned by removing stems)
4-6 dried tomatoes filets
2 teaspoons of raisins
1 handful of peeled almonds
1 handful of fresh parsley
1 teaspoon of salt
3-4 tablespoons of extra-virgin olive oil
how to
Blend all the ingredients (leave olive oil for last). Cook and season pasta (whole wheat is better).
enjoy your minutes-made kale pesto 😉