melanzane funghetto, a super easy Italian eggplant recipe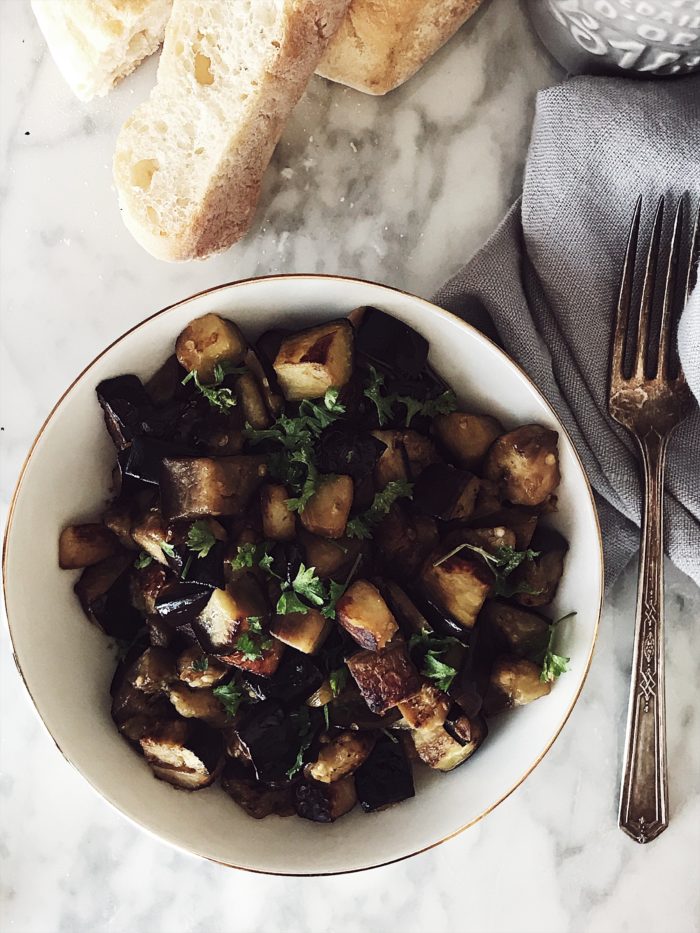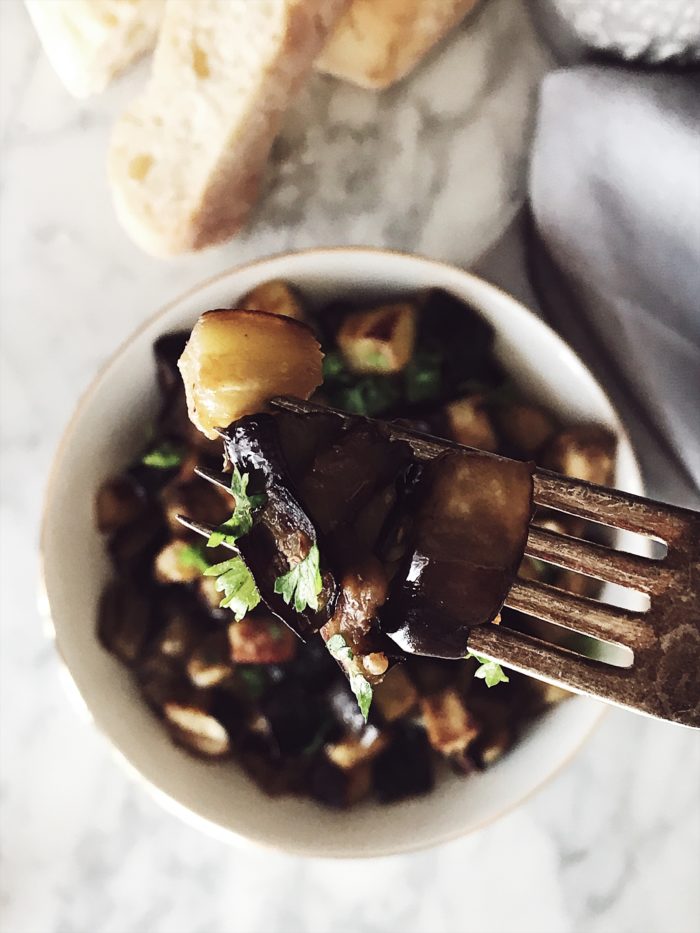 The melanzane funghetto recipe was inspired by a little end-of-Summer culinary adventure…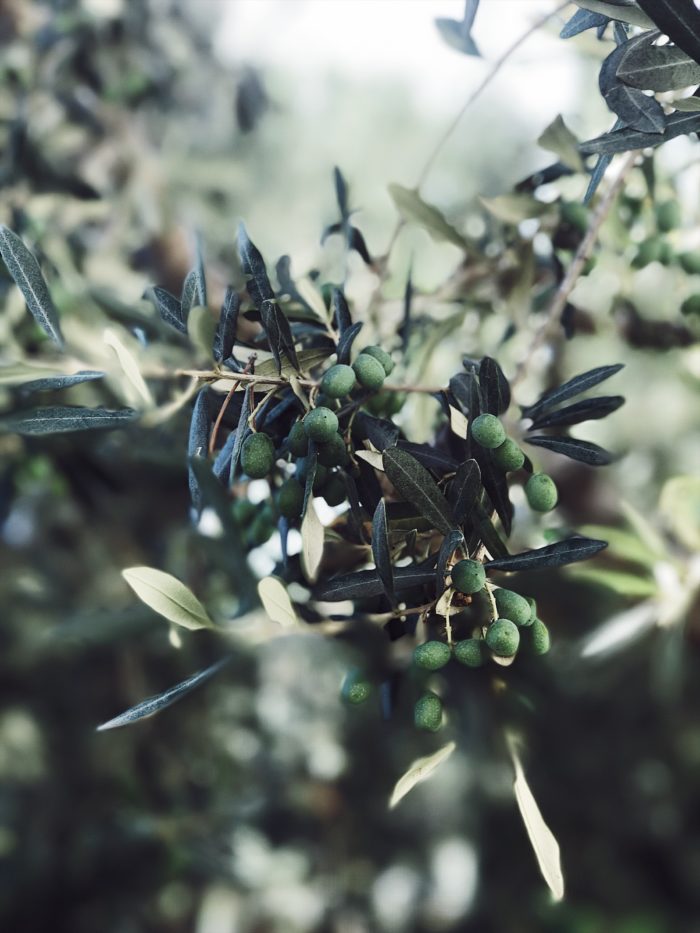 If you've ever been to Agentario, you'd probably visited a cute little town:
Porto Santo Stefano.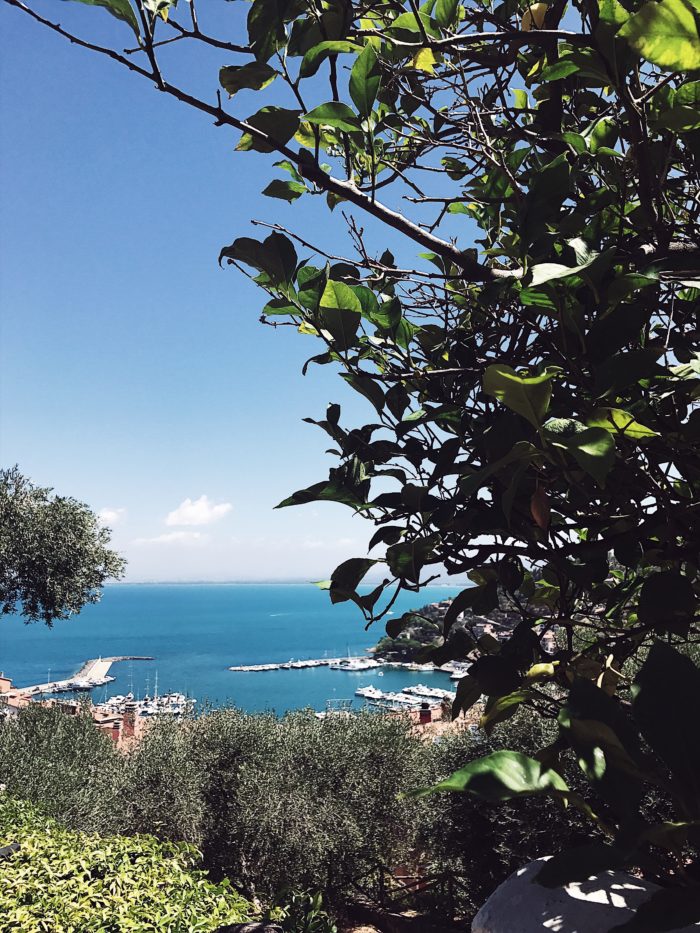 A peaceful place where nothing happens except for good eats, beach walks and a little competition between the 4 town districts for the Ferragosto regatta.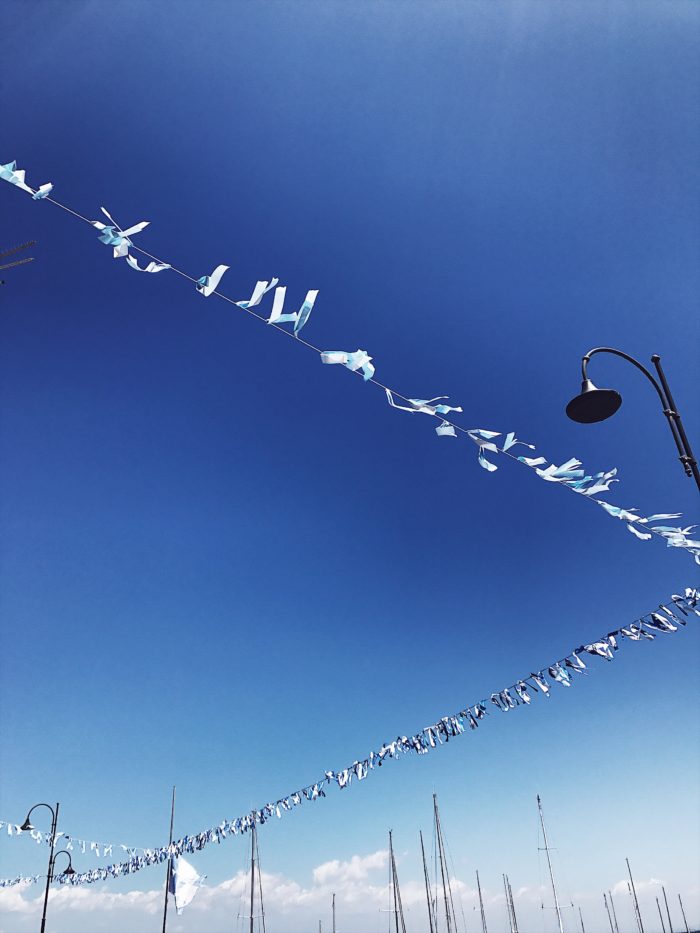 We were there for our annual Summer weekend, a few weeks ago, with the only intent of having a huge fish barbecue.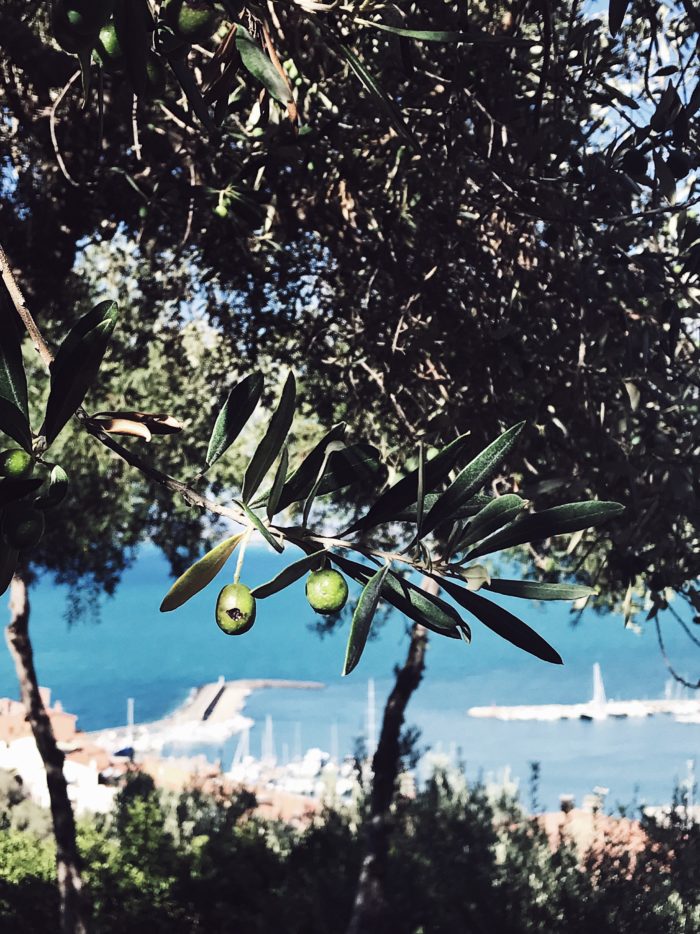 I brought the not-at-all-Summery chocolate salami and even less Summery Nutella torrone (you know, Fall Issue duties) and my sister brought melanzane funghetto, a simple and traditional way of cooking roasted eggplants.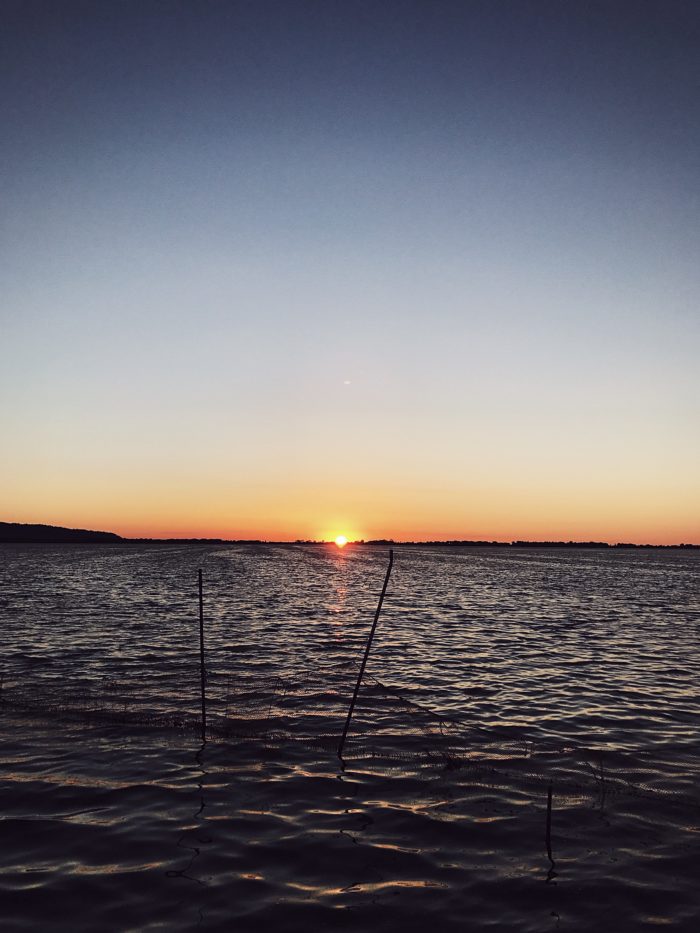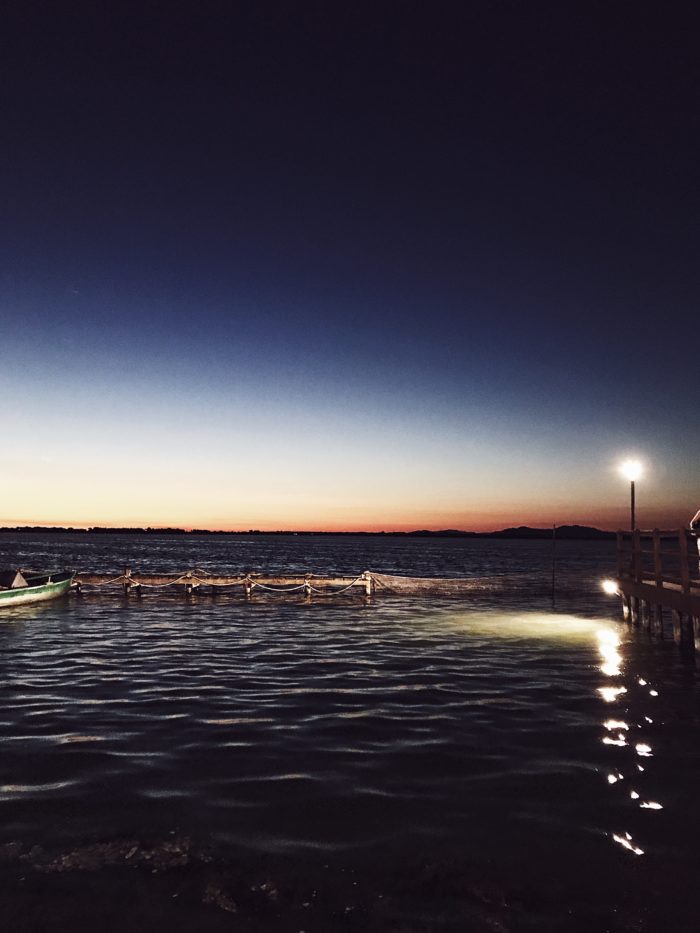 After the big-enough-but-could've-been-bigger bbq feast we had the following leftovers:
So, the day after, we diced swordfish, and sauté all the above for a couple of minutes. Cooked pasta and seasoned it:
Kitchen serendipity.
Back home, I decided it was time for an eggplant project.
Forget about the Gone with the Summer blues: it's time to get in the kitchen and enjoy the peak in flavor season of these purple cuties…
I'll give you a few suggestions :-). Beginning, of course, with
melanzane funghetto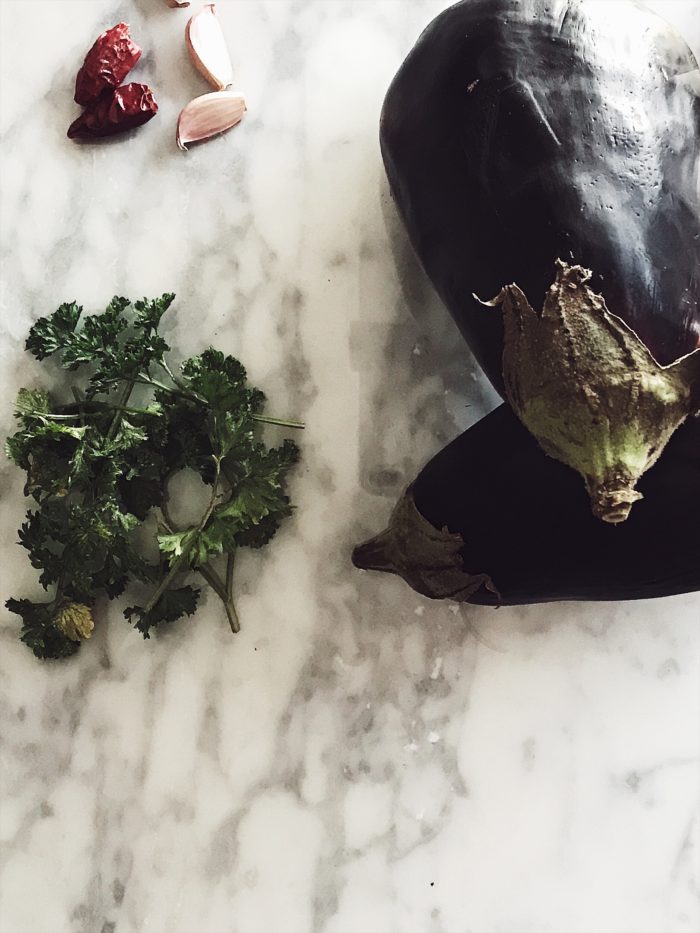 Italian eggplant recipes: melanzane funghetto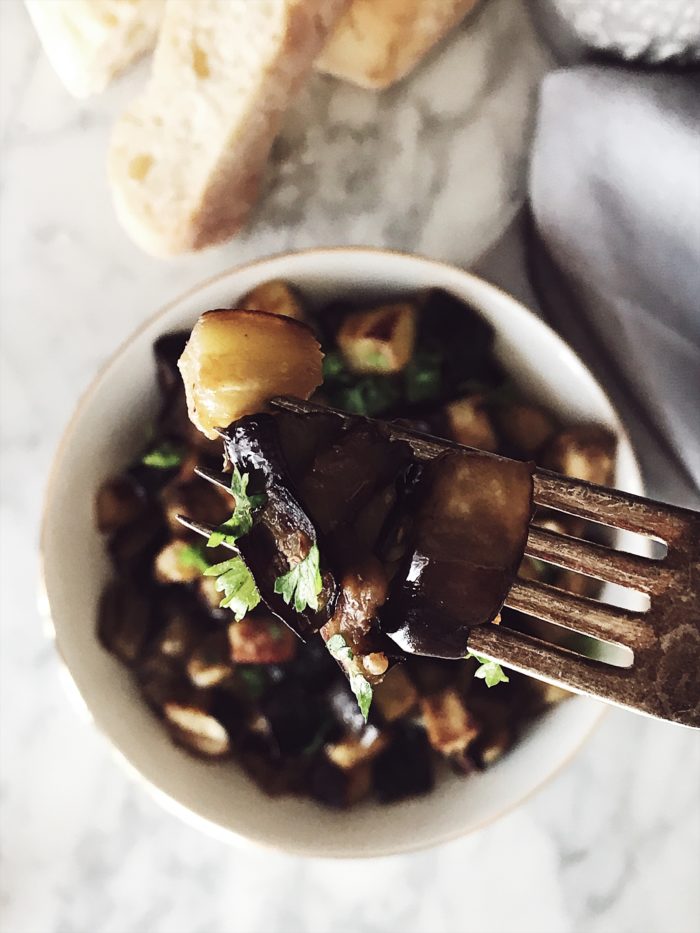 author:
Claudia Rinaldi | Gourmet Project
recipe type:
Italian vegetarian recipes
ingredients
2 medium big eggplants
1 garlic clove
1 red chili
Salt
Extra-virgin olive oil
A few sprigs of parsley
how to
Cut eggplants in 4 and then in medium/small chunks.
Place them in a colander and sprinkle them with salt. Leave them 5-10 minutes.
Peel and crush the garlic.
Rinse, drain and dry the eggplants well with a kitchen cloth.
Heat 2 tablespoons of extra-virgin olive oil in a large pan, brown garlic and red chili (carved to release aroma).
Remove them and add the eggplants.
Turn to high heat and cook the eggplants, stirring now and then, until completely cooked.
Meanwhile finely chop the parsley.
Serve the eggplants hot or room temperature, sprinkled with fresh parsley.