Greek olive tapenade recipe, Naxos, Santorini, a scooter and foooood.
a just-blend, Greek olive tapenade recipe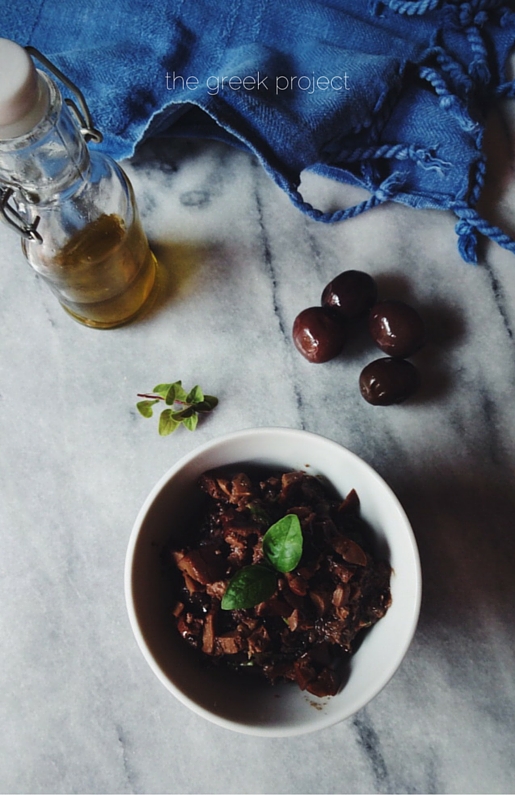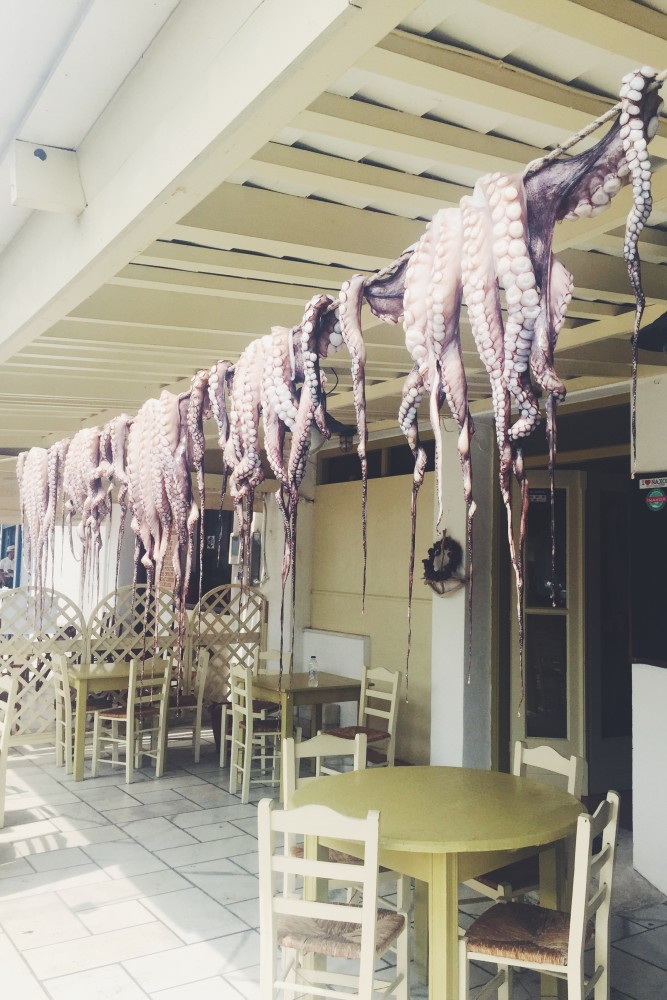 The Greek project has come to an end.
Autumn is knocking on my door asking for some consideration. Time to harvest, preserve, and turn on the oven. But first, let me tell you about the last two destinations of our summer vacation: Naxos and Santorini.
Naxos adventures:
The Old Market was the cutest walk we had.
Octopuses were everywhere, hanging to sun dry.
We had our first taste of Kitron (a Naxos local liquor made of citron fruit and leaves).
We had a bath in unimaginable clear waters at Aliko beach.
Santorini:
Sunset at Amoudi bay, nothing, just wowwwwww.
Great local eats at Melitini's.
Oia, the postcard town.
Atlantis bookstore in Oia, a fascinating book experience. I can't believe they are having David Sedaris there this weekend!
Wine, olives, classical music and a chaise longue under the stars, in front of the immense deep blue sea of Fira – Franco's Bar.
---
Mythology story
Did you know Naxos was Zeus nursery? Yes sir, he was raised in the (named after him) Mt. Zeus, by some nymphs and a goat, just in case his father could swallow him. The way he was used to do with his children, to avoid potential usurpers of the throne. You know… Greek telenovelas…
---
Greek philosophy
Is it clear now that Epicurus is my favorite?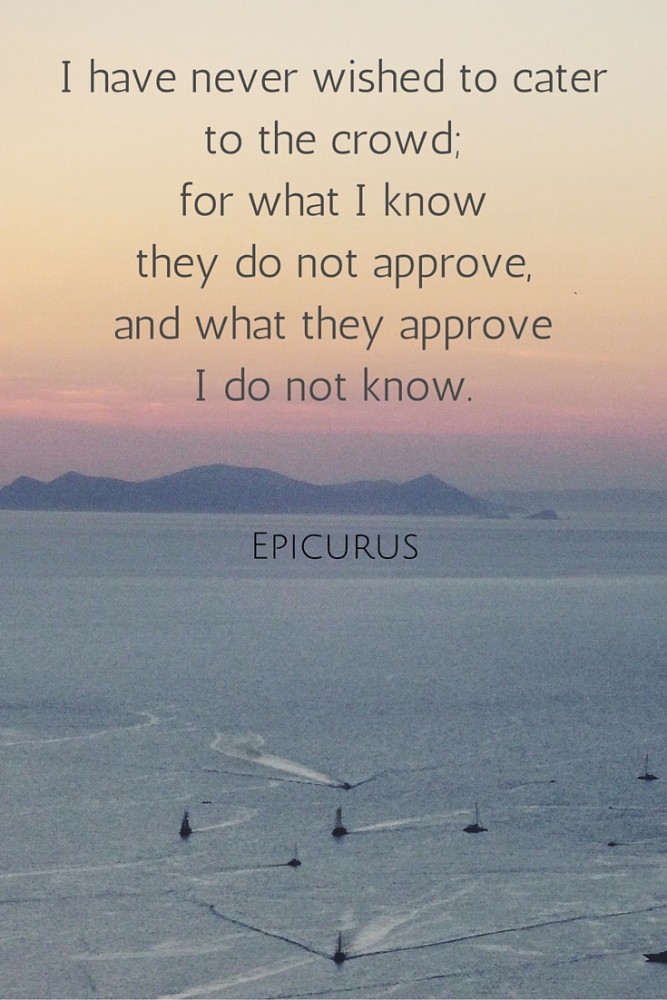 ---
(Easy) Cooking time: the Greek olive tapenade recipe
I had olive tapenade lots of times during the summer, so I decided to make my own.
You mus have something in the fridge, for the aperitivo of back to work stressing days.
olive tapenade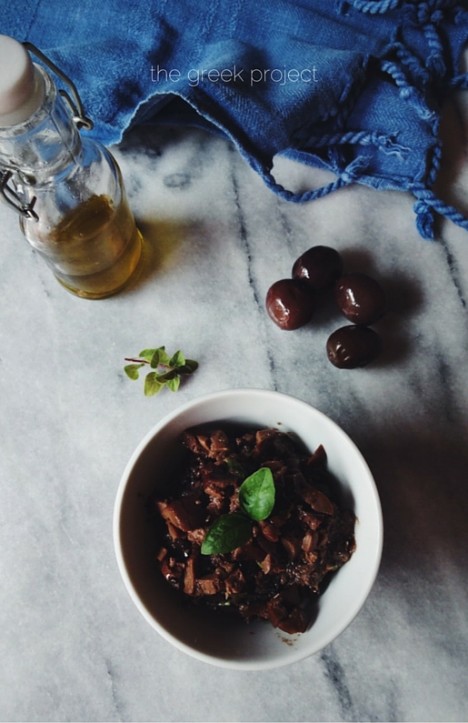 author:
Claudia Rinaldi | Gourmet Project
ingredients
1 cup of greek olives
1 handful of basil leaves
1 small handful of oregano leaves
1 tablespoon of extra virgin olive oil
1 teaspoon of capers
how to
Learned from Jamie Oliver: smash each olive with the bottom of a jar, then squeeze it with your hands, to remove the stone.
Place all the ingredients in a food processor and pulse a few seconds. You want it coarsely chopped.
Done.
Refrigerate up to a week and enjoy over crostini, French baguettes or bruschetta.
enjoy your delicious Greek olive tapenade recipe
Claudia