an Italian sandwich recipe: the pecorino grilled cheese sandwich
a grilled Italian sandwich recipe with pecorino cheese and fava beans pesto, to celebrate May Day the Roman way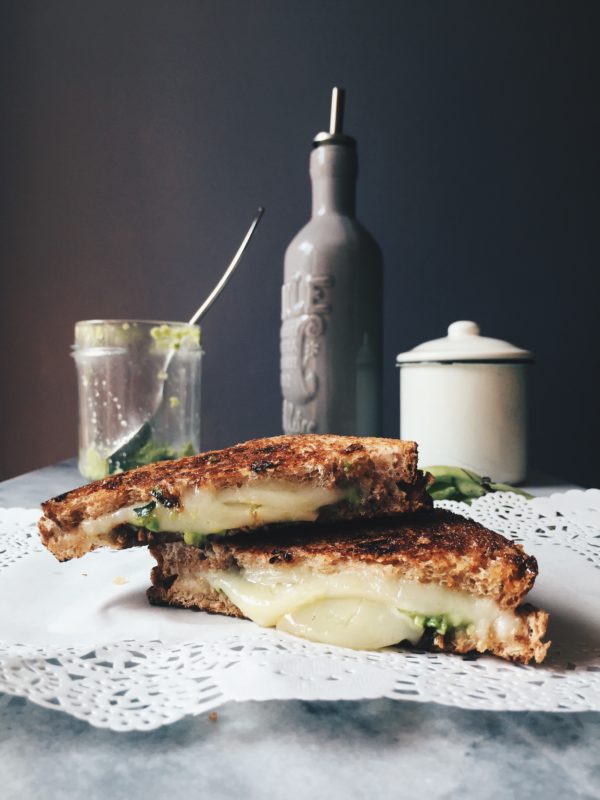 May love and a grilled cheese Italian sandwich recipe

I was born in May. It may be one of the reasons why this is my favorite month.
And May Day is the nicest of all Spring days, that I am celebrating inspired by Roman traditions: with a grilled cheese Italian sandwich recipe.
ancient May days
Even though nowadays it is known as the International Workers' Day, the earliest May Day celebrations appeared… guess… within the Roman Floralia festival.
Floralia was a pagan festival to celebrate Flora, a goddess of flowers, vegetation, and fertility.
Held from April 28th (or 30th) to May 3rd, this festival included theater plays, games, eating and drinking.
Plant seeds were thrown around.
Women dressed up in brilliant colors and men wore flower crowns.
And… you know how ancient Romans were…uhm… lascivious, so you can easily imagine what else happened ;-).
I must say: it was way more romantic (workers, don't get offended, I respect you – and myself, all year long).
It was very romantic in the next centuries as well…
In medieval England, people would celebrate the start of spring by going out to the country or woods—"going a-maying"—and picking greenery and flowers.
The Gaelic May Day festival is called Beltane: it includes rituals around bonfires, yellow flowers set at doorways and windows, May Bushes (small trees decorated with bright flowers, ribbons, painted shells, and burned in bonfires at the end of the festivity) and visits to holy wells (pagan sacred sites).
May day in Rome
Let's come back to nowadays, to my city: Rome.
The pagan/culinary tradition here is to picnic with fresh fava beans and pecorino cheese. And wine of course. They're the symbols of Spring Italian food, at least in this region.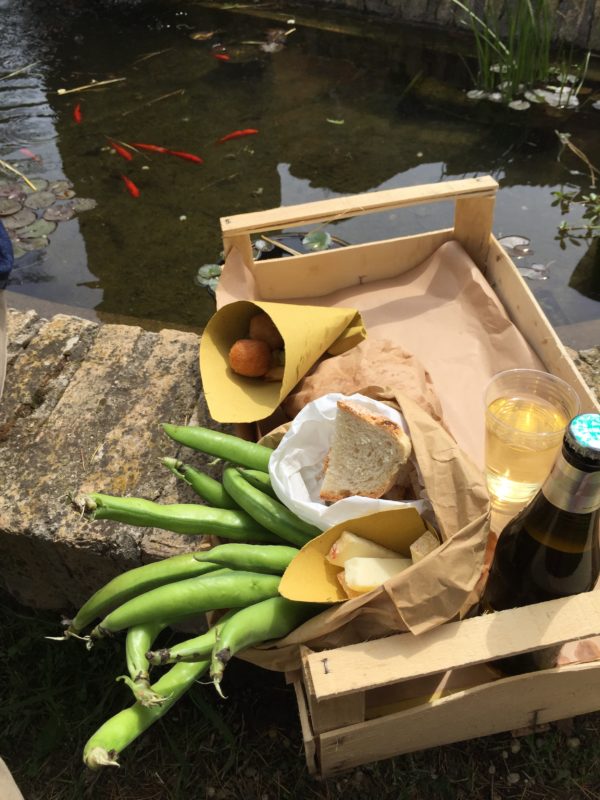 That's it: a simple, wonderful, tasty tradition.
I mixed up these ingredients in a new, delicious, recipe: an Italian sandwich recipe for my picnic hamper.
A mix between a grilled cheese and an Italian sandwich recipe.
the grilled Italian sandwich recipe

a pecorino grilled cheese Italian sandwich recipe with fava beans pesto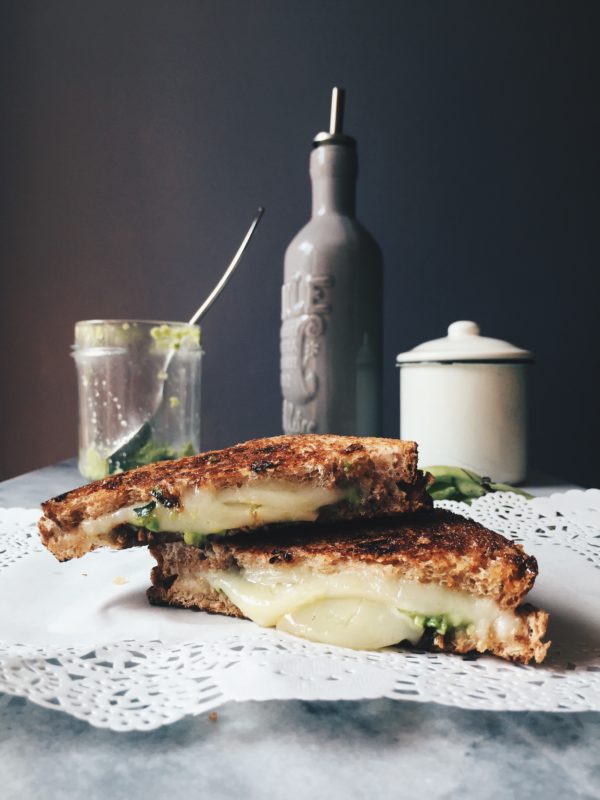 author:
Claudia Rinaldi | Gourmet Project
ingredients
Ingredients for each sandwich:
1.5 teaspoons of extra-virgin olive oil
½ shallot
½ teaspoon of pure honey
½ teaspoon of vanilla extract
20 gr (0.7 oz) of peeled fava beans (110 gr with pods)
1 basil leaf
1 slice of pecorino cheese
2 slices of bread (I used whole wheat bread)
salt
how to
Peel and thinly slice the shallot.
Heat the olive oil in a small pan (medium/low heat), add the shallot and wait for the first bubbles. Add the honey and the vanilla extract. Turn the heat off, stir a little and set aside.
Place the fava beans, the basil leave and a pinch of salt in a grinder. Pulse for a few seconds: you want a rough pesto.
Thinly slice the pecorino cheese and place it over one of the bread slices, add the fava beans pesto, then the caramelized shallot (leave the oil in the pan).
Cover with the second slice of bread.
Heat the pan (with the liquids from the shallot, if necessary add a teaspoon of oil).
Place the sandwich in it, cover and grill 1-2 minutes per side (until the cheese melts).
Your Pecorino Grilled Cheese Sandwich is ready.
enjoy your Italian sandwich recipe

Claudia