Pickled eggplants the Italian way for your antipasto platters, delicious panini and cheese boards.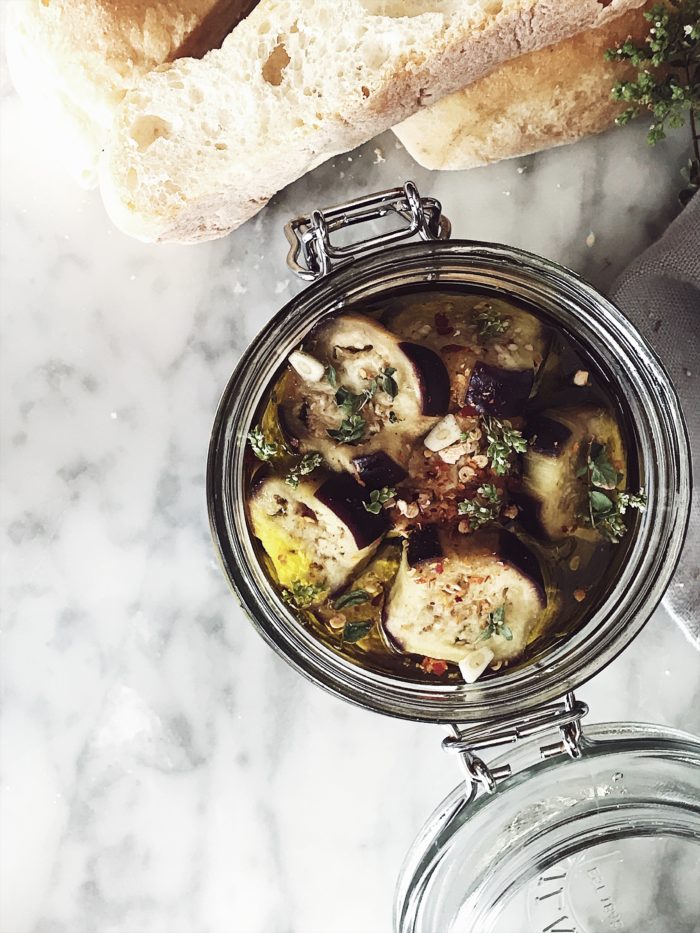 This year I'm into pickled eggplants.  I've been canning lots of eggplants for my Fall and Winter cheese boards and charcuterie plates. The kitchen is full of jars, lids, and labels, and I've had no problems finding eggplant recipes here: Italian cuisine is full of food preservation and pickles recipes. Traditionally, "casalinghe" (=housewives) dedicate a big part of their Fall kitchen activity to preserving. Canned tomatoes and passata are the must-haves, but many make also vegetables, jams, pesto…
Here's how to make pickled eggplants the Italian way.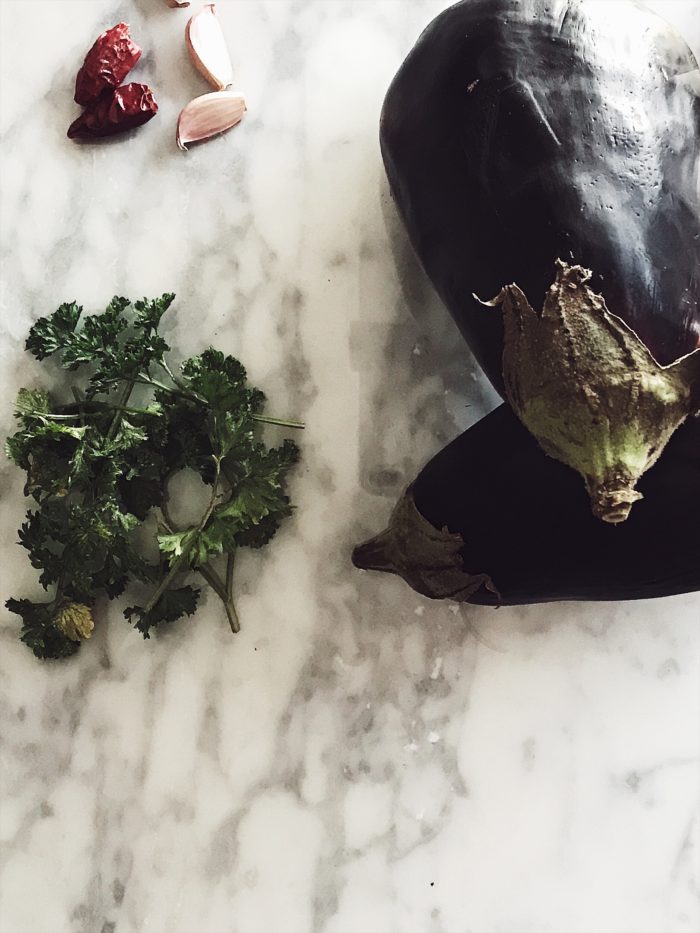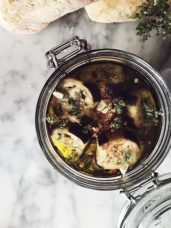 pickled eggplants recipe
Instructions
Peel the eggplants (completely or partially if you like them a little sour) and slice them (medium size slices).

Place them in a tray or bowl and sprinkle them with salt (if you need to display them on different layers, salt each layer).

Set them aside for at least an hour.

Rinse them, drain them and wrap them in a kitchen cloth (in 15 minutes it should absorb most of the remaining water).

Fill a medium pot of water, add the vinegar, the bay leaves, and the peppercorns, and bring them to a boil.

Meanwhile thinly slice the onion.

When water is boiling, add the sliced onion and eggplants. Cook 2 minutes.

Drain the eggplants well and display them on a new kitchen cloth. Bring them to room temperature.

Meanwhile thinly slice or chop the garlic clove and the chili. And remove the leaves from the thyme sprig.

Take a sterilized, medium size jar. Pour in a couple tablespoons of olive oil. Display a layer of eggplant slices, sprinkle them with a few slices of garlic, a pinch of chili and one of thyme leaves. Repeat with a second layer and go on until you've filled the jar (leave an inch from the border free).

Close the jar with a clean, sterilized lid.
Water bath the jar 60 minutes. Bring to room temperature and check for the vacuum. If not repeat all over again.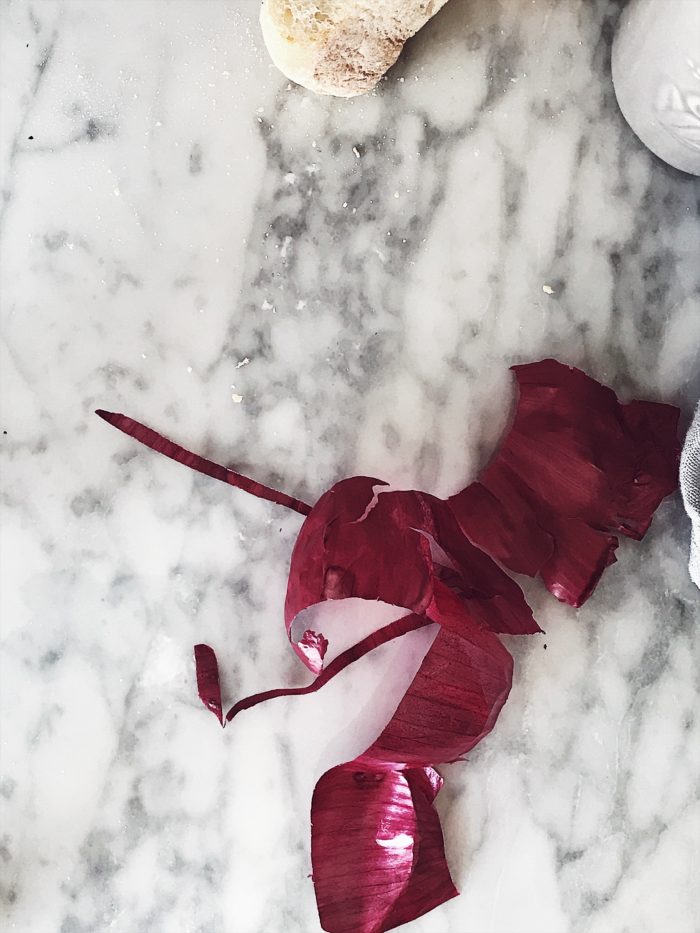 enjoy your pickled eggplants!
Claudia