Italian appetizer recipes
Here's my collection of Italian appetizer recipes, perfect for parties, everyday meals, romantic dinners, or family gatherings.
Most of these appetizer recipes are very easy to make, some are vegetarian, and almost all of them are from scratch.
Enjoy a tomato bruschetta before a bbq, spread a delicious eggplant cream on a plain one, or devour a fig wrapped in prosciutto. 
Remember to follow produce seasonality when making Italian appetizers: it's one of the crucial Italian food's secret.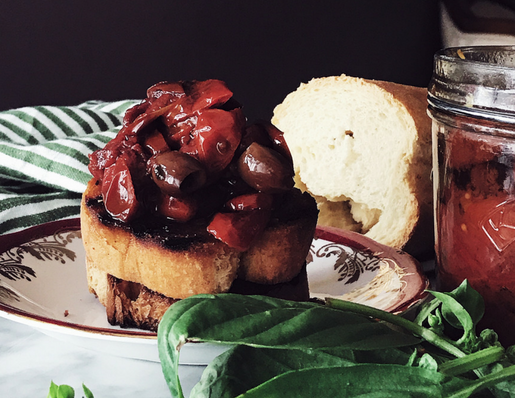 Oven roasted cherry tomatoes preserved in olive oil, with balsamic vinegar, salted capers, fresh basil and black olives.