Italian vegetarian pasta recipes
In this section of the blog, you'll find real Italian vegetarian pasta recipes.
You'll be surprised to discover how many vegetarian pasta dishes Italian cuisine has to offer.
The recipes are suitable both for lunch and dinner, and dinner parties so spectacular many of them are!
A vegetarian pasta recipe is a complete meal: it has carbohydrates, vegetables, and proteins if you add a teaspoon or two of grated cheese: a healthy eating choice for you and your family.
Put on the apron: it is time for you to cook some delicious veggie pasta dishes!
Remember some essential advice coming from a kitchen in Rome:
the pasta quality is fundamental;
cook seasonally for veggies to be at their peak in flavor;
always use extra virgin olive oil;
and have fun while cooking, feelings really pass to the food!
If you had something in mind, search it here, it might be somewhere in the blog!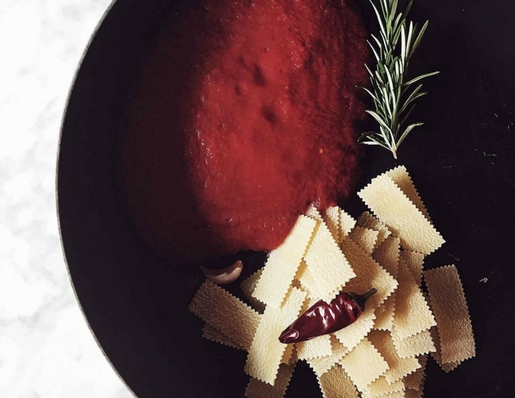 One-pan tomato pasta with rosemary and chili. Learn how to cook Italian tomato pasta in one pan!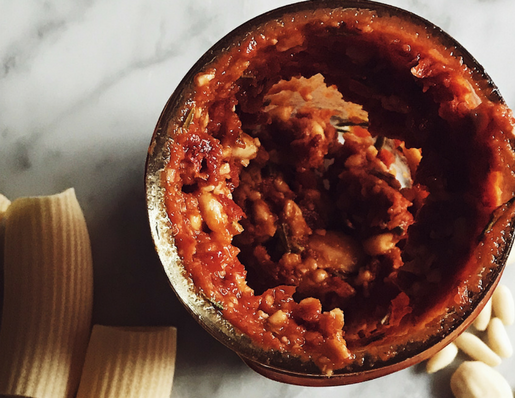 Sun-dried tomatoes pesto with pine nuts, almonds, garlic, olive oil, and rosemary.