Grilled shrimp burgers recipe: breadcrumbs, cilantro and olive oil.
Served with creamy avocado mayo.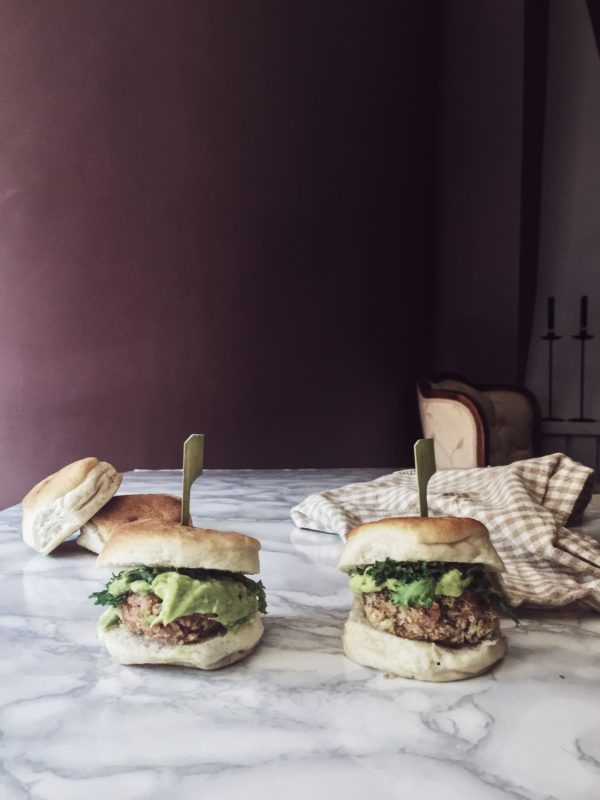 First: you can prepare and refrigerate (or freeze) the shrimp burgers recipe mixture, and use it when you get back from work, tired and wandering what to have for dinner.
Second: IF you have mayo leftovers, you'll be glad, tomorrow, when you'll spread it in your lunch break panino, or mix it to your salad.
Third: double the shrimp burgers recipe, wrap the burgers in plastic paper individually and have a 101 lazy weekend meal ready.
Fourth: just make them… you'll have plenty reasons to add points to this list 🙂
Here's my avocado mayo recipe, the perfect condiment for the shrimp burgers recipe.
I'm not a big fan of regular mayo, so it's easy for me to say avocado mayo is way better. And even if you're a big mayo fan, consider that avocado mayo is quite a healthy substitution, really worth it.
Just a little cutting and blending and you'll get the best avocado mayo of your life. You can use it on your sandwiches, bowls, baked potatoes, tacos and tortillas.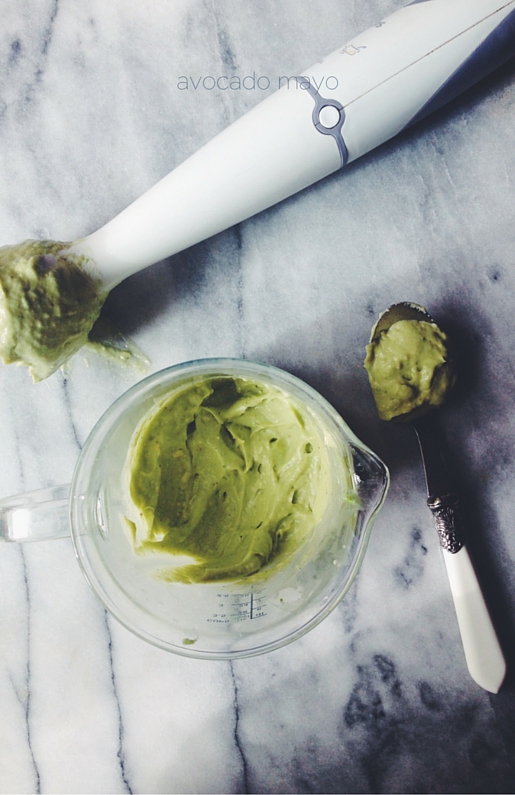 avocado mayo recipe
Ingredients
1

ripe avocado

1/2

lemon or lime juiced

1/4

garlic clove

1

bunch

basil or cilantro

1

tablespoon

extra-virgin olive oil

salt and pepper
Instructions
Blend all the ingredients (diced), except avocado.

Peel and slice the avocado and add it to the rest of the ingredients. Blend again.

Tip: If blackens a little… no problem: stir it before serving , you will get that healthy green back.
and now my shrimp burgers recipe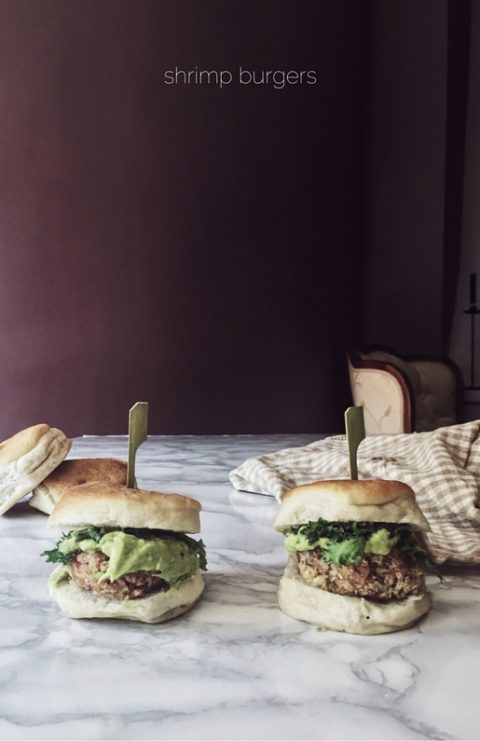 shrimp burgers recipe
Ingredients
9

oz

peeled shrimps

250 gr

1/4

garlic clove

1

egg

1

pinch

red pepper

1

pinch

salt

2

oz

of breadcrumbs

50 gr

1

bunch of fresh cilantro

or parsley or basil 😉

1.5

tablespoons

of extra virgin olive oil
Instructions
Coarsely chop shrimps. Mill together garlic, bread (or breadcrumbs) pepper and coriander.

Place shrimps, egg, and the spicy breadcrumbs in a bowl, add salt and a teaspoon of oil. Mix well with a wooden spoon.

Let rest 5-10 minutes. Divide the dough in half and form two-four balls, cover them with foil and let rest in the refrigerator 20-30 minutes.

Meanwhile, prepare the mayonnaise.

Form patties and grill burgers: 3-4 minutes per side on a medium heat (add 1 teaspoon of olive oil to grease the skillet).

Ready. Serve them on soft buns, or whole wheat bread. Add the avocado mayo, lettuce and pickles.