The Gourmet Mag | the Green Issue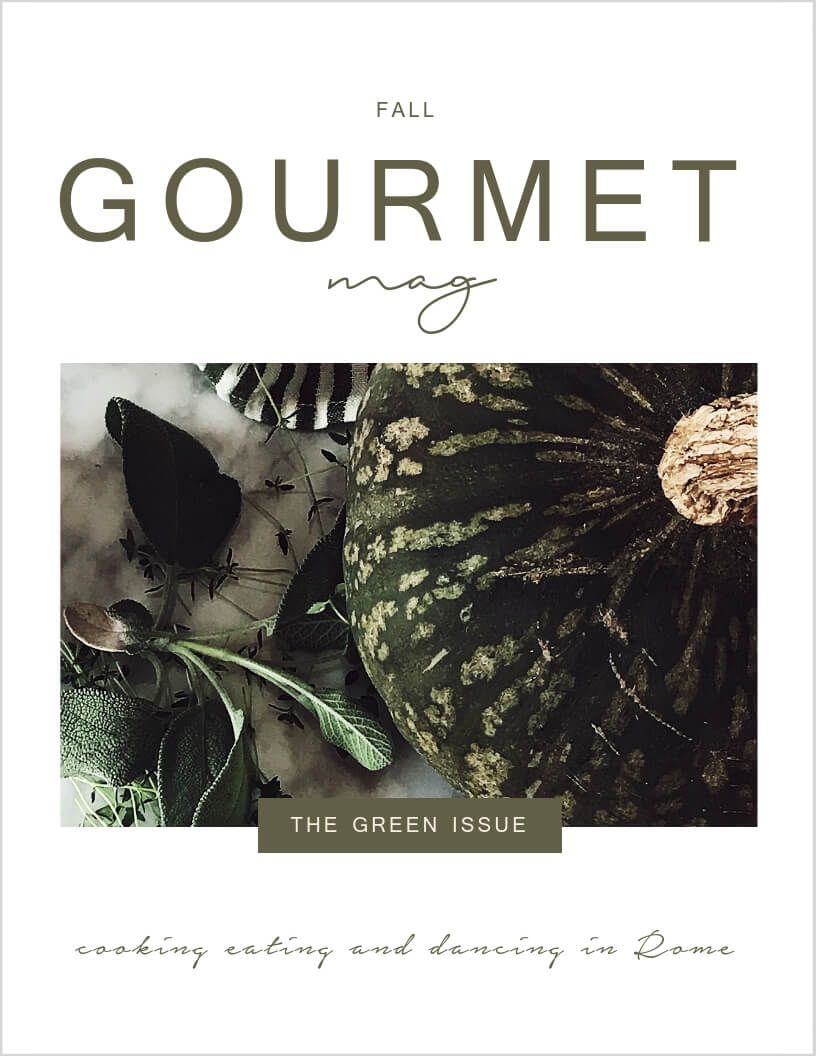 Pumpkins, Christmas, wine, Rome, and kitchen fun.
In this issue of the Gourmet Mag you'll find:
Pumpkin recipes
Halloween recipes
Recipes using Wine
Thanksgiving dinner recipes
Classic Italian recipes
Homemade gifts recipes
Italian Christmas cookies and other traditional Christmas recipes
Healthy Italian recipes for when the holidays will be over
Trastevere & Christmas in Rome, pics & stories
about the Gourmet Mag
The Gourmet Mag is an Italian magazine about food, places, and culture.
In each issue, you'll walk through a different city, region, season, or topic. You'll go deep inside food culture, stories, lifestyle, and traditions.
Expect the following:
exploring the best monuments and secret places
things to add to your Italian bucket list
local & authentic recipes
jokes, beautiful words and expressions
culture, habits, and lifestyle
seasonal fun and inspiration
lovely pictures
A little technical stuff:
You can choose between print and digital.
Servings are for two people, to be duplicated as desired.
Measures are in gr, cups, and oz.
subscribe to the Italian Colors newsletter and get a free sample of the last issue: