Welcome to the Lecce Issue!
Visit Lecce, the Florence of the South. Read the stories, learn the traditions, and savor the food this beautiful Italian city has to offer.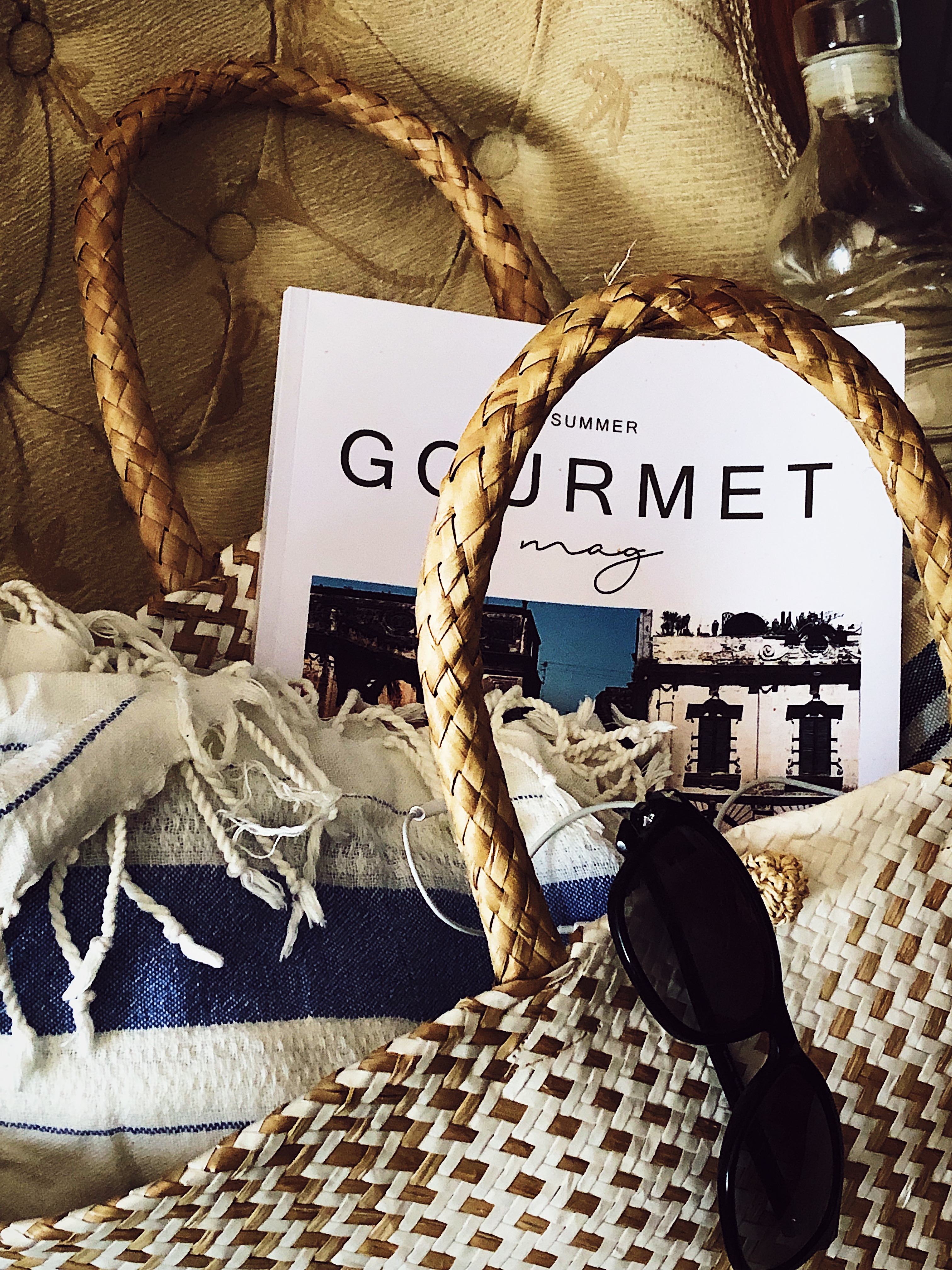 In this issue, you will explore a baroque pearl: Lecce, a Southern Italy city, in the region of Puglia. Lecce is often called the Florence of the South, so rich it is in art, palaces, and stunning embellishments.
Here are the basics you need to know before planning a visit.
How to get there: Lecce's nearest airport is Brindisi, Lecce to Brindisi airport takes about a 40 minutes drive (there are many buses and shuttle offers). But you can also get there from the Bari, or the Brindisi airport. Lecce is 500 km (270 miles) from Rome. You can drive or take a train from stazione Termini, it should take you a little less than 6 hours. Check both Trenitalia and Italo websites for the best offers. Be aware that trains from Rome may depart both from the Termini and the Tiburtina stations. The first one is central, the second is not that much, but not very distant either.
Weather: Lecce's climate is mild. Winters are gentle, and Summers are very hot and muggy.
Accomodations in Lecce are quite cheap, cheaper than Rome for sure! And restaurants are generally delicious (we ate at the Michelin starred Bros, and it was quite an adventure!).
Before going, read the Gourmet Mag's Lecce issue: you will have an anticipation of the magnificent landscapes and the fascinating details you'll fall in love with; you will learn more about the history of this proud people, and understand why and how they live a slow and happy life, full of pleasure, good food, sun, and beauty.
In this issue, you will also enjoy some of Italy's best Summer dishes, made with delicious ingredients like pasta, eggplants, and ricotta. And don't forget the salads!
Finally, as always, I'll guide you through the Italian culture, telling you a little of the everyday life, memories from the past, and the essence of "la dolce vita."
LA TARANTATA
what happens to Apulian girls when bitten by a tarantula
TITO
what happens at noon in the main piazza
LECCESI
what Lecce people call themselves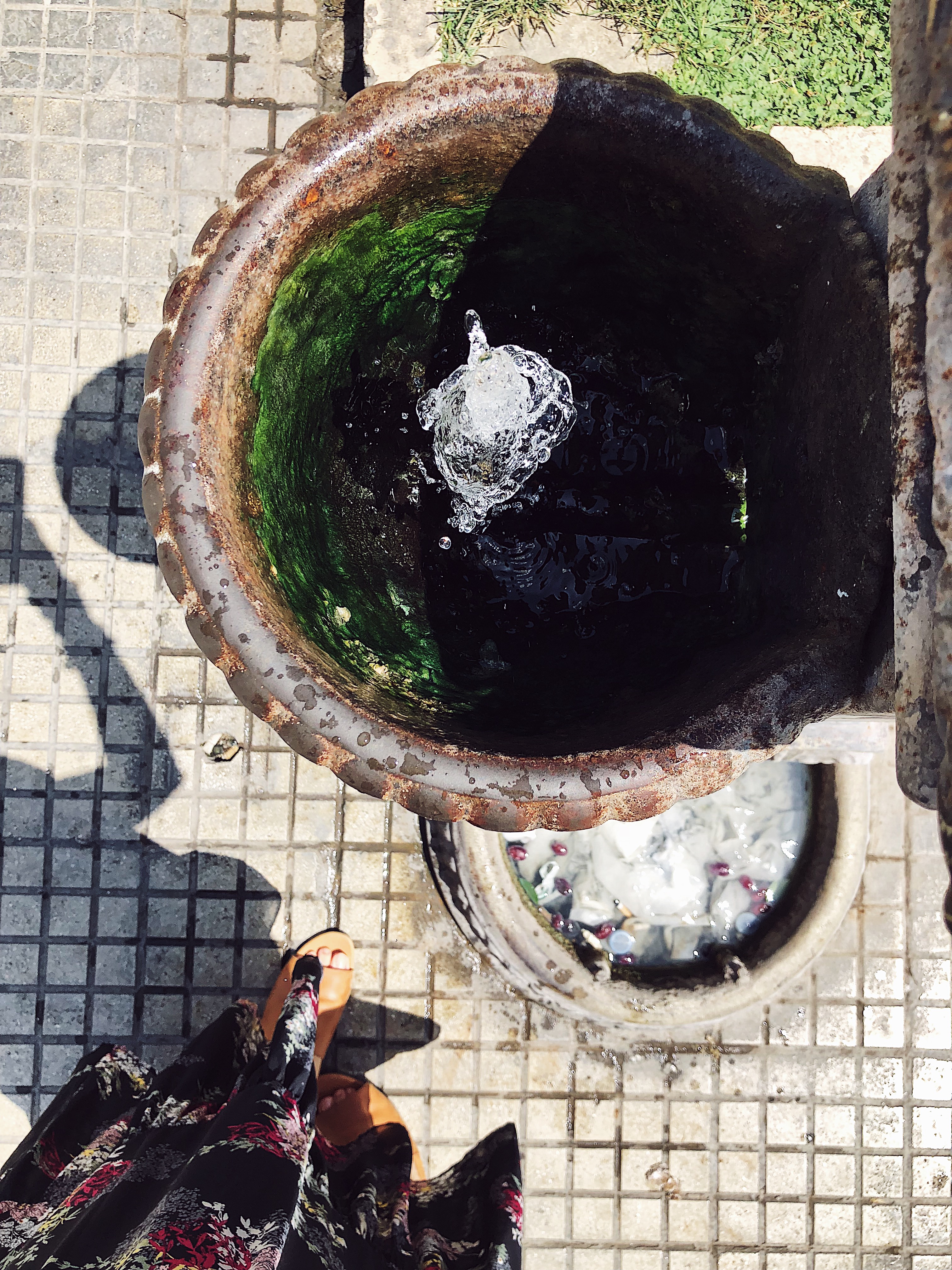 orecchiette, chickpeas, almond sweets, salads, and much more!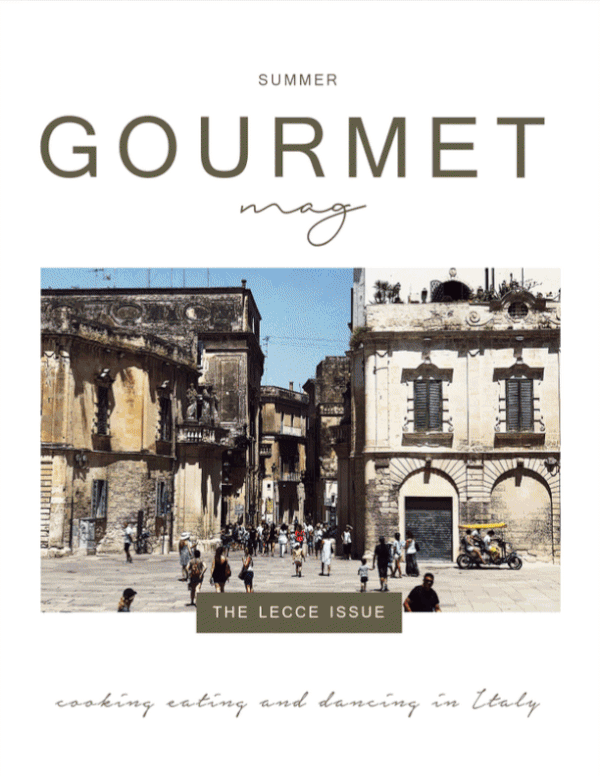 Spend an afternoon in Italy!
Sign up for the Italian Colors newsletter and get a freebie from the Lecce issue of the Gourmet Mag.
You'll get the recipes of the Homemade Project and cozy reads that will make you travel to Puglia… from wherever you are!
Experience Italy like a local: good food, extraordinary landscapes, infinite heritage, and unexpected adventures.
The Gourmet Mag is an Italian seasonal cookbook and a travelogue.
In each issue, you'll walk through a different city or region. You'll go deep inside food culture, stories, lifestyle, and traditions.
Expect the following:
exploring the best monuments and secret places
things to add to your Italian bucket list
local & authentic recipes
jokes, beautiful words and expressions
culture, habits, and lifestyle
seasonal fun and inspiration
lovely pictures
A little technical stuff:
You can choose between print and digital (Kindle).
Servings are for two people, to be duplicated as desired.
Measures are in gr, cups, and oz.