Panzerotti recipe: deep-fried pizza dough filled with tomatoes, mozzarella, and ham. Try making (and devouring) the authentic panzerotti recipe from Puglia.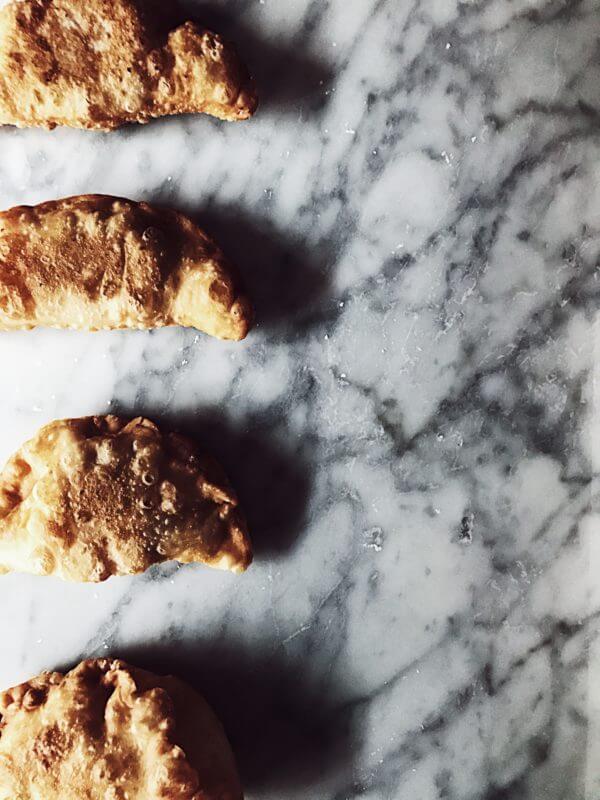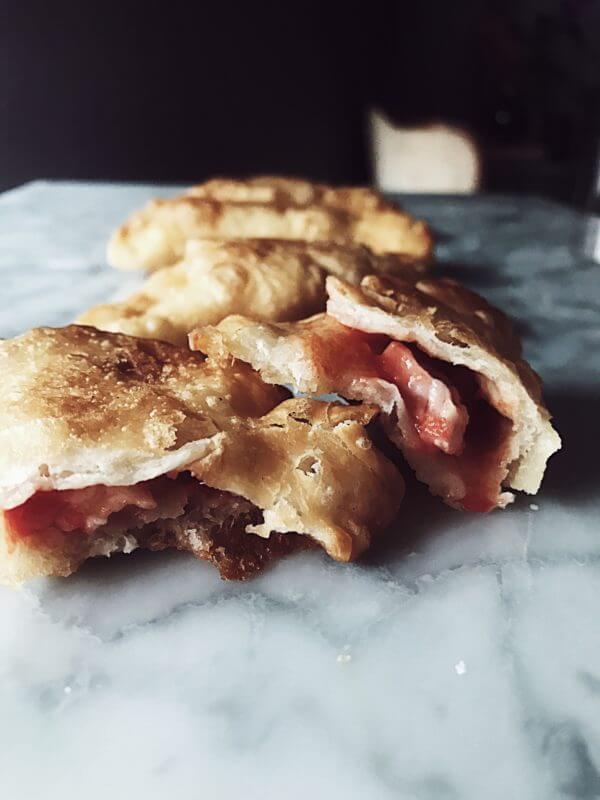 The panzerotti recipe is quite similar to the calzoni one: stuffed pizza dough. But while panzerotti are deep-fried, calzoni are baked.
Plus, the classic panzerotti filling is tomatoes, mozzarella, and ham.
Although Puglia is full of delicious variants – lately, I've heard of a carbonara panzerotto… imagine!
If you don't have the time or the patience for making the panzerotti dough recipe, buy pizza dough, it's quite the same.
Otherwise, use my authentic panzerotti recipe, it is crunchy and was delivered to me by Apulian hands.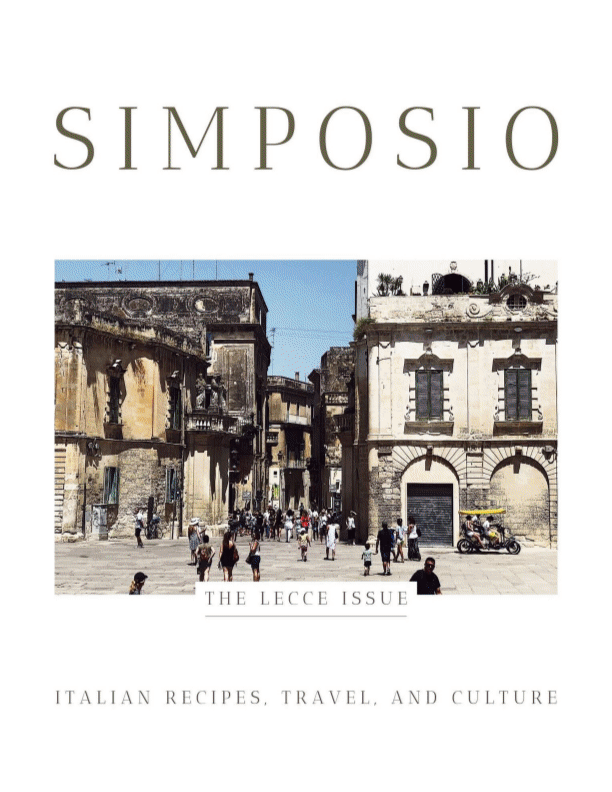 Spend an afternoon in Puglia!
Sign up for the Italian Colors newsletter and get a freebie from the Lecce issue of the Simposio magazine.
You'll get the recipes of the Homemade Project and cozy reads that will make you travel to Puglia... from wherever you are!
Panzerotti may be eaten as an aperitivo, as an antipasto, or as street food. Actually, any excuse is plausible to have one!
When we go to Taranto, my husband's city of birth, we have a couple-tradition: we go to a beautiful bar in the main street and order a classic aperitivo. This means you sit at an alfresco table and wait for the multitude of things they'll bring you. An incredibly sweet fruit-based drink, olives, almonds, chips, peanuts, taralli (kind of round shaped breadsticks), "mozzarelline" (tiny mozzarella bites), ham or salami stuffed croissants, friselle (dried bread, usually garnished with diced tomatoes), pizzette, and my favorite: panzerotti!
Let's see how to make the deep-fried homemade panzerotti recipe!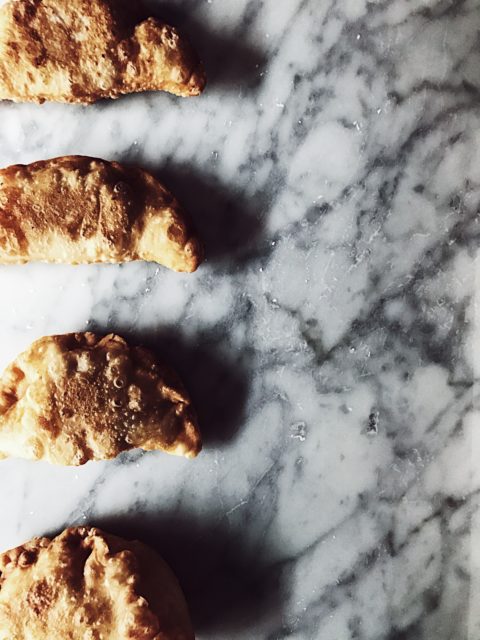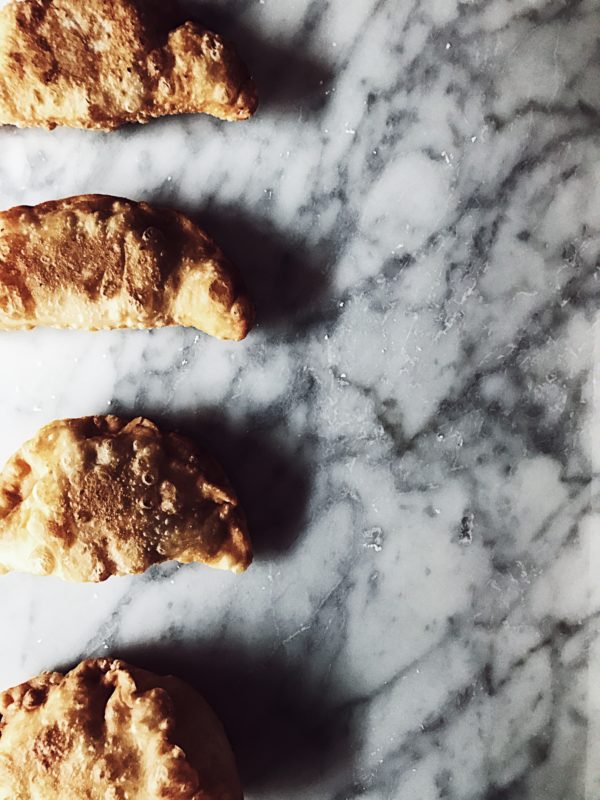 panzerotti recipe
Servings
30
small panzerotti
Ingredients
Dough:
17.5

oz

00 flour

500 gr

1

cube

fresh brewer's yeast

0.9 oz - 25 gr

3.5

oz

milk

100 ml – room temperature

2.6

oz

unsalted butter – room temperature

75 gr

1

egg

1

teaspoon

salt

1

teaspoon

sugar
Filling & frying:
1

cup

tomato passata

puree

2

tablespoons

extra-virgin olive oil

½

teaspoon

salt

1

mozzarella

3.5

oz

ham (or prosciutto cotto)

100 gr

2

cups

vegetable frying oil
Instructions
Dissolve the yeast in the milk.

In a mixer or bowl, mix all the ingredients, including the milk-yeast mixture. Work with your hands or dough hook until a ball forms. Add a few teaspoons of water if necessary, but gradually.

Sprinkle some flour on the bottom of a bowl, place the ball, cover it with a damp cloth and let rise for 2 hours. A hot spot (next to the radiator or inside the oven - light on).

Season the tomato puree with salt and oil. Julienne the ham and finely dice the mozzarella.

Once the dough has raised, divide it and form 3 inches (6-7 cm) diameter balls.

Roll them out (0.25 inches – 0.5 cm height).

Cut out the dough with a circular cutter (or a mug).

Place a teaspoon of tomato sauce, 2-3 cubes of mozzarella and ½ teaspoon of ham in the center of each circle.

Lightly brush some water over the perimeter edges and fold the dough into a crescent shape. Press with your fingertips to seal.

Heat a couple of cups of frying oil (i used a wok) and fry the panzerotti less than a minute per side, until lightly golden brown. Serve hot.
Enjoy your panzerotti recipe!
Claudia