Ricotta gnocchi with flour and Parmesan cheese.
The ricotta gnocchi recipe is much easier than the potato gnocchi one, so it's perfect for hot Summer days or simply lazy days when you still want something good, but want to use heat as little as possible.
The result of this homemade ricotta gnocchi recipe is more delicate.
Ricotta gnocchi taste like… ricotta, but as you mix them with flour you need to give them a little hint by adding salt and grated Parmesan cheese.
As ricotta gnocchi's flavor is -, you need a simple seasoning.
The best ricotta gnocchi sauce is simple tomato sugo, or one made by melting a couple of tablespoons of butter with a couple of sage leaves. In both cases a scarce tablespoon of grated Parmesan cheese is the perfect final touch.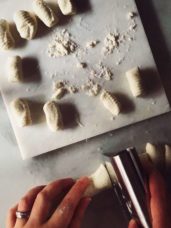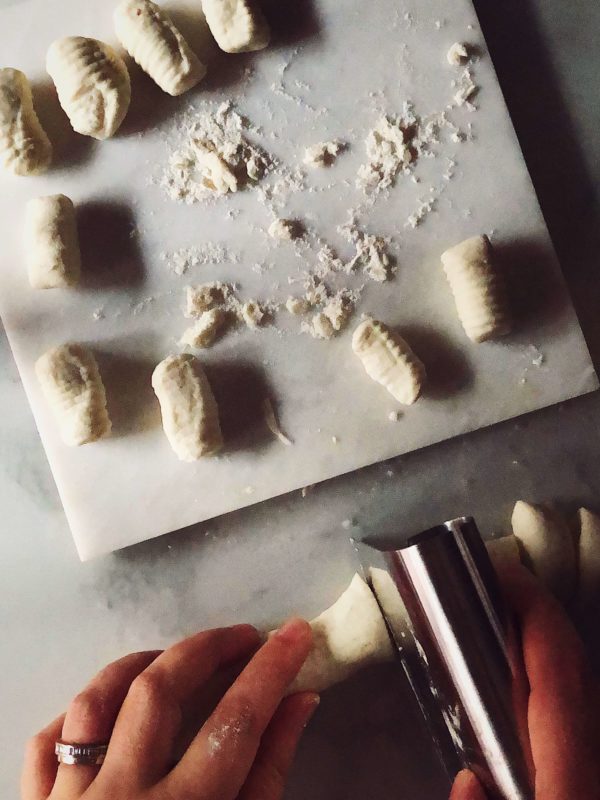 ricotta gnocchi recipe
Homemade ricotta gnocchi with flour and parmesan cheese.
Ingredients
8.8

oz

ricotta

250 gr

5.3

oz

00 flour

150 gr or 3/4 cup + 1 tablespoon - + more to work the dough

1

egg

1.4-1.8 

oz

parmesan cheese- grated

40-50 gr or 4-5 tablespoons

1

teaspoon

of salt
Instructions
Place the ricotta in a sieve and over the sink to make it lose extra liquids.

Meanwhile, grate the Parmesan cheese and set up all the other ingredients.

Place the ricotta cheese in a bowl, add the Parmesan cheese, the egg and a teaspoon of salt. Mix well.

Pour the mixture over a working surface and add the flour. Work with your hands forming a dough that is smooth and malleable. Add flour if necessary.

Flour the working surface.

Divide the dough into 4 pieces and roll each out into 1/2 inch diameter cylinders. Cut each cylinder into 1 inch or so pieces.

Roll each piece on the wood tool/gnocchi board or over a fork to engrave it with grooves that will help the gnocchi capture the condiment.

Bring a medium pot of salted water to a boil (1 teaspoon of salt every 4 cups/1lt of water).

Cook gnocchi until they float.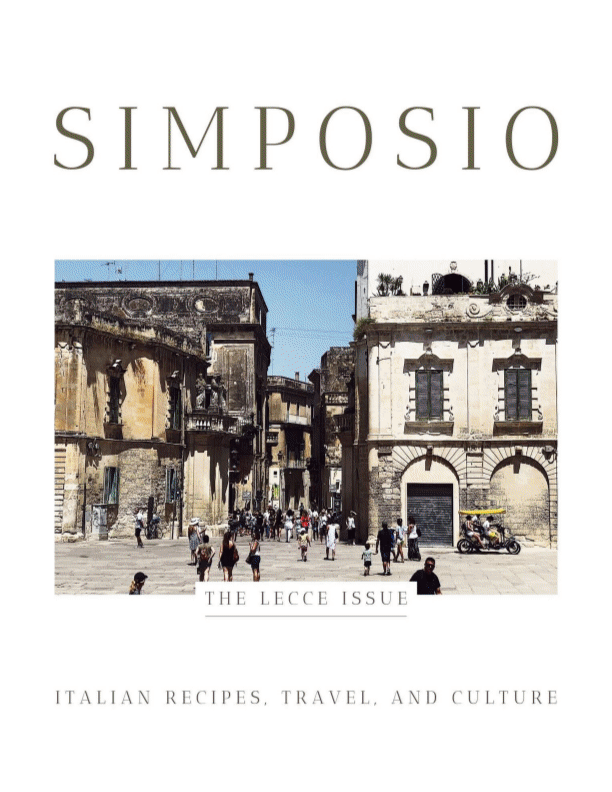 Spend an afternoon in Puglia!
Sign up for the Italian Colors newsletter and get a freebie from the Lecce issue of the Simposio magazine.
You'll get the recipes of the Homemade Project and cozy reads that will make you travel to Puglia... from wherever you are!
Enjoy your gnocchi!
Claudia