This issue of Simposio is a Lecce travel guide: you'll find travel stories, local and authentic recipes, and other Italian wonders for real, mindful travelers.
In this issue of Simposio, you will explore a baroque pearl: Lecce, a Southern Italy city in the region of Puglia. Also called the Florence of the South, so rich it is in art, palaces, and stunning embellishments.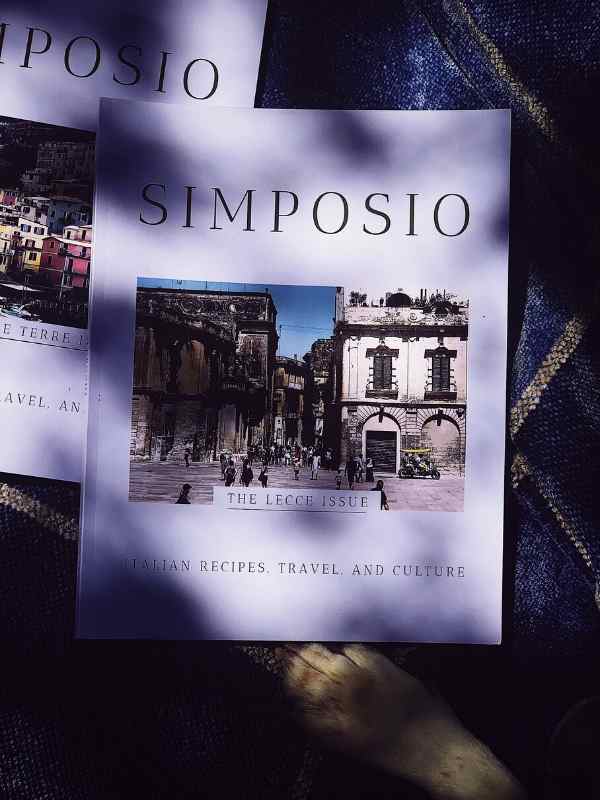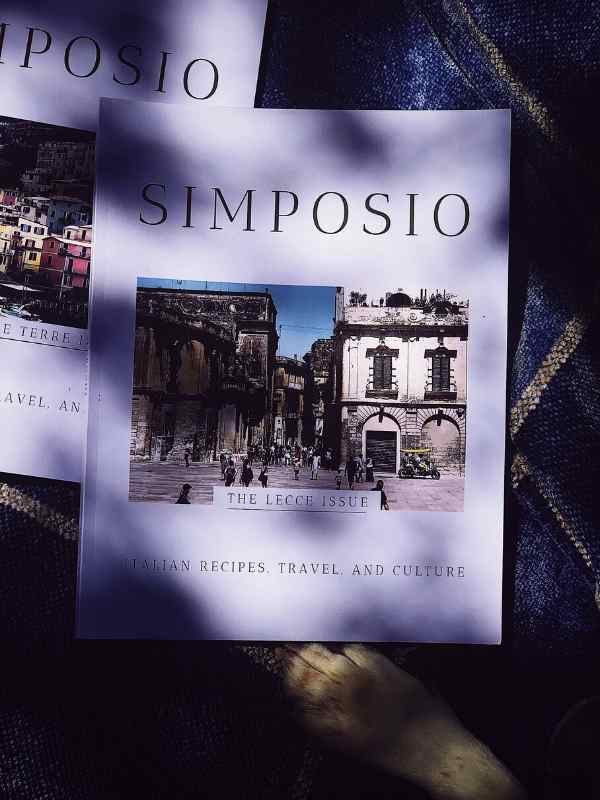 a Lecce travel guide
In the Lecce issue you'll find:
115 pages
113 pictures
29 recipes
4 DIY projects
INDEX:
PUGLIA BUCKET LIST
LECCE:
Story
Things to See
Lecce's Rock
Aristocrats
The Emblem
People
A Poem
Good Impressions
The Queen of Lecce
The Shorty from Lecce
Magic
The Bitten
Dance
EATING IN PUGLIA:
Customs
Orecchiette
Chickpeas pasta
A Themed Table
Bombette
Apulian Caponata
Lecce's Bell Peppers
Tomato Bread
Fruttone
SLOW LIVING SALENTO
ST ORONZO:
History & Legends
Salento's Chicken
Orecchiette Bake
Parmesan Eggplants
GETTING MARRIED IN ITALY
GROTTAGLIE:
The Ceramics Town
Anchovie Rolls
Olives Focaccia
Bread Salad
THE HOMEMADE PROJECT:
Basil Digestive Liquor
Peach Tea
Chili Oil
THE PASTA PROJECT:
Yellow Tomatoes Sauce
Zucchini Pesto
Tub Gurnard Pasta
THE SALAD PROJECT:
Plums & Arugula Salad
Lentils & Tomato Salad
Grika Salad
Russian Salad
THE EGGPLANT PROJECT:
Eggplant Bruschetta
Stuffed Eggplants
Eggplant Rolls
THE RICOTTA PROJECT:
Fried Ricotta
Ricotta Gnocchi
Ricotta Frittata
SUMMER BBQ
MEDITERRANEAN SCRUB
MINERAL WATER
FORAGING FOR THE HOUSE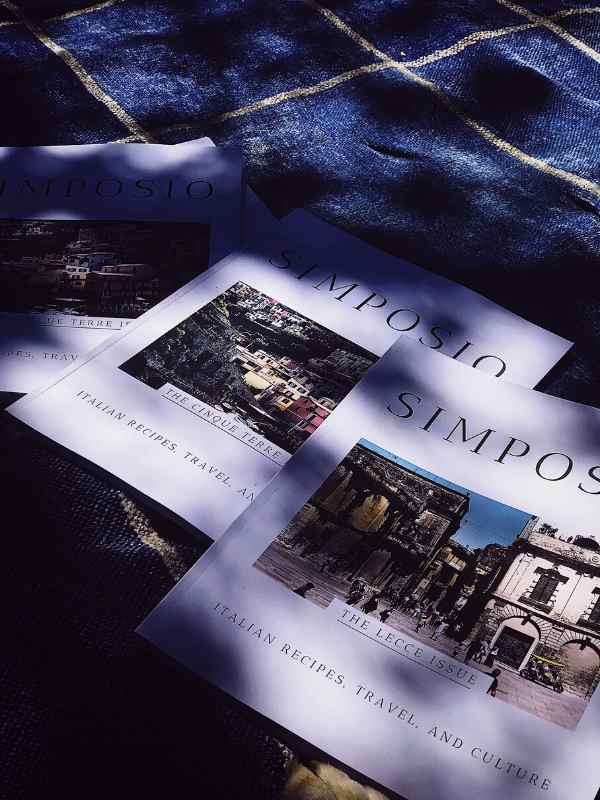 about Lecce
How to get there: Lecce's nearest airport is Brindisi, Lecce to Brindisi airport takes about a 40 minutes drive (there are many buses and shuttle offers). But you can also get there from the Bari, or the Brindisi airport. Lecce is 500 km (270 miles) from Rome. You can drive or take a train from stazione Termini, it should take you a little less than 6 hours. Check both Trenitalia and Italo websites for the best offers. Be aware that trains from Rome may depart both from the Termini and the Tiburtina stations. The first one is central, the second is not that much, but not very distant either.
Weather: Lecce's climate is mild. Winters are gentle, and Summers are very hot and muggy.
Accomodations in Lecce are quite cheap, cheaper than Rome for sure! And restaurants are generally delicious (we ate at the Michelin starred Bros, and it was quite an adventure!).
Before going, read the Simposio mag: you will have a travel guide and an anticipation of the magnificent landscapes and the fascinating details; you will learn more about the history of this proud people, and understand why and how they live a slow and happy life, full of pleasure, good food, sun, and beauty.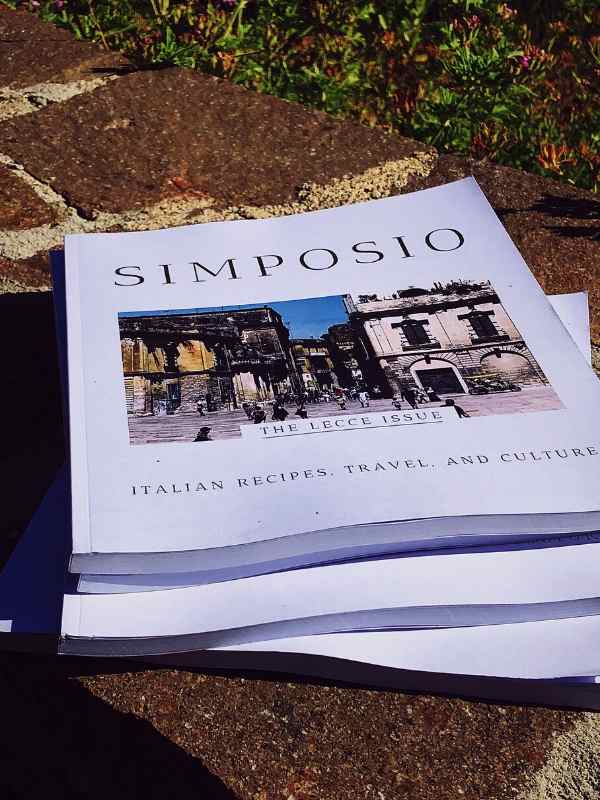 about Simposio
Simposio is an Italian recipes, stories, and culture magazine.
In Ancient Greece and Rome, philosophers, artists, and a few lucky ones attended rich banquets followed by wine, singing, dancing, playing, and cultural conversations.
This last part was called Symposium, Simposio in Italian.
And that's what you will experience when you browse the pages of the magazine: a world of meaningful conversation, inspiring learning, and dionysian pleasures.
Expect the following:
exploring the best monuments and secret places
things to add to your Italian bucket list
local & authentic recipes
jokes, beautiful words and expressions
culture, habits, and lifestyle
seasonal fun and inspiration
lovely pictures
A little technical stuff:
You can choose between print and digital.
Servings are for two people, to be duplicated as desired.
Measures are in gr, cups, and oz.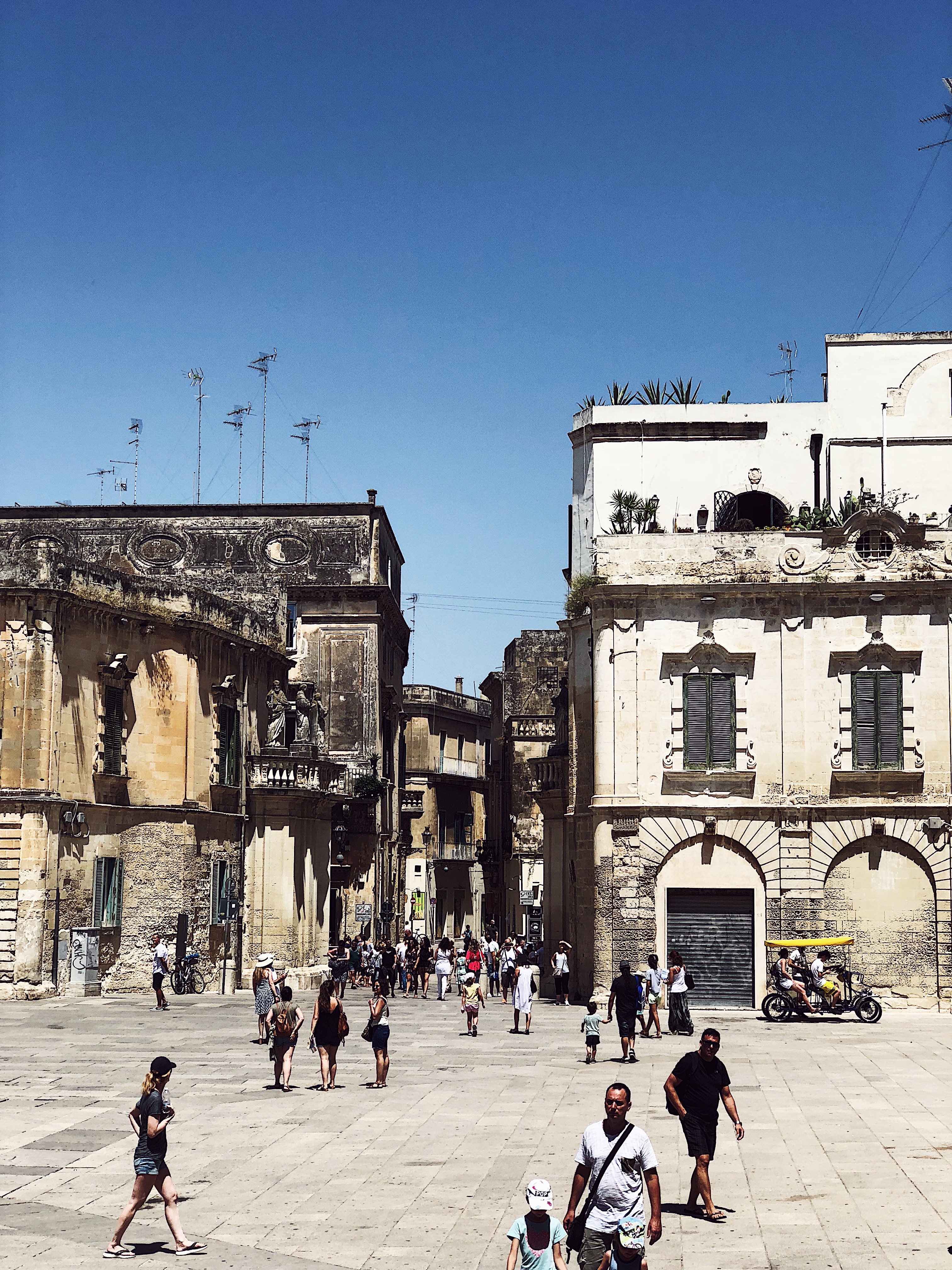 get a sample
Subscribe to my newsletter and get a sample of the last issue of Simposio!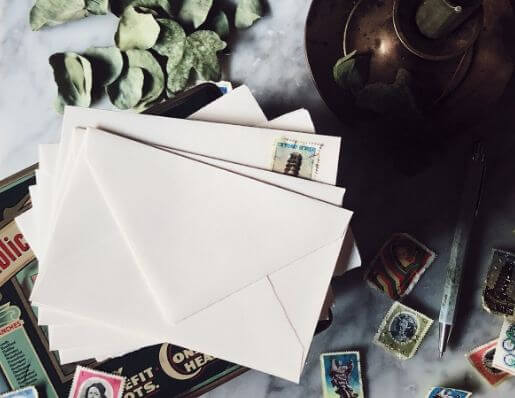 what's different
Simposio is a real Italian food magazine, made in Italy, by an Italian author.
No advertising

No sponsors

100% made in Italy and printed locally.

Servings for two people, to be duplicated as desired.

Measures in gr, cups, and oz whenever possible

You can purchase the print (coffee-table-perfect) book or the pdf file suitable with any device.

The issues are available in the USA, the UK, Italy, Germany, France, Spain, Japan, Canada, Australia, and Mexico through Amazon, and worldwide through Etsy.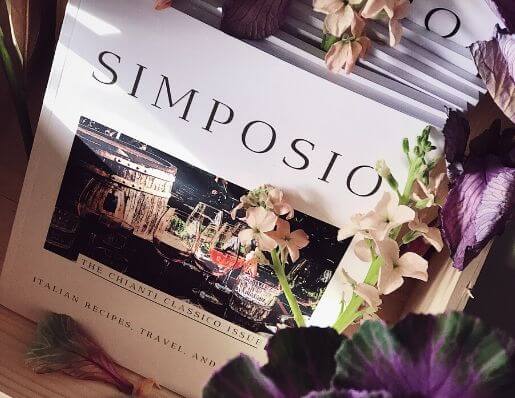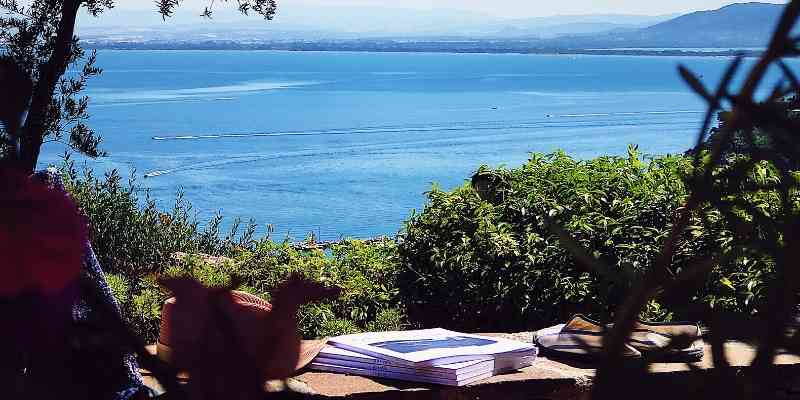 The magazines are a breath of fresh air, beauty and ideas. Cheers to the team
Claudia has a way of describing the daily rituals of life in Puglia in the words of a friend. As though written in a letter, tucked in your drawer from the past, her musings on the variations of water one can order in a restaurant, pumos, and falling ill from "humidity" left me in Salento peeling almonds while sipping a caffe leccese on the sand. A side of Italy you won't get anywhere else. I cannot wait to try the ricotta recipes. I have cooked Italian all of my life, but have never seen some recipes she has carefully curated for the Lecce issue. Brava Claudia!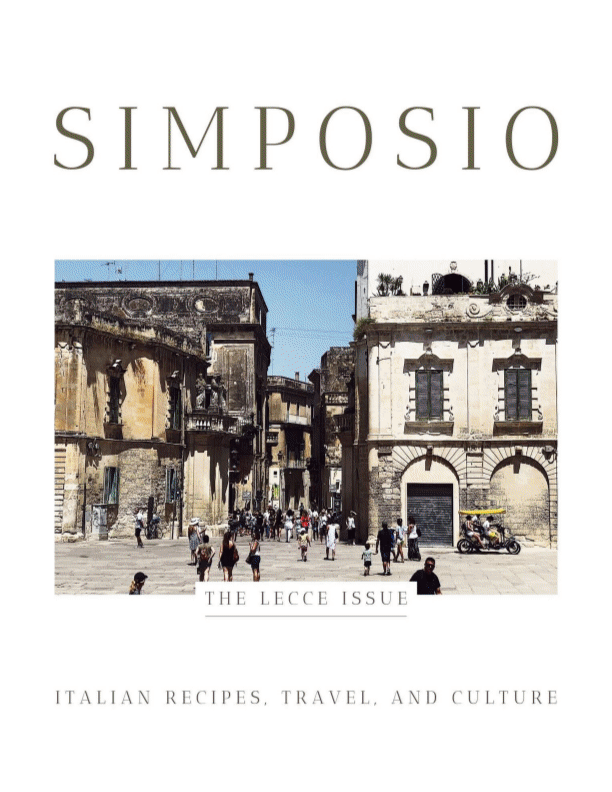 I ordered this magazine not quite knowing what to expect. I was looking for Winter recipes and toughtful tips. Well, this was the most pleasant suprprise of the year. This magazine is drop dead beautiful. Photographs, creative, clever words. I absolutely love it and cannot wait to experience the recipes. This is more than a magazine about cooking. This is a soulful journey through an amazing writer's mind. Thank you for developing such a wonderful product.
My wife and I tried several recipes from this magazine/cookbook. Everything we made was more than delicious! The recipes are easy to follow and the measurements seem true. We enjoyed the relaxed lighthearted attitude of the author as well as the way she shares Italian culture. This is not something you buy and put away, this is the one that stays on thte kitchen counter. We cooked artichokes for the first time because of this magazine and it won't be the last. The recipe for the Villanella Artichokes will make you swoon, and if you're ever cold the Minestrone from Milan will warm you to your soul! I have cooked for many years in many different countries and have never enjoyed a cookbook more! This book is like a vacation to Italy! The attention to detail and inside look at Italian regional culture is fantastic! Grazie Claudia!
This quarterly magazine is very well done. Beautiful and large pictures; lots of information about the region. And recipes that look really tasty. Many many pages, for several hours of enjoyment.