This is the authentic and traditional spinach and ricotta Gnudi recipe from Tuscany.
Gnudi are naked ravioli: only ricotta and spinach filling, no pasta.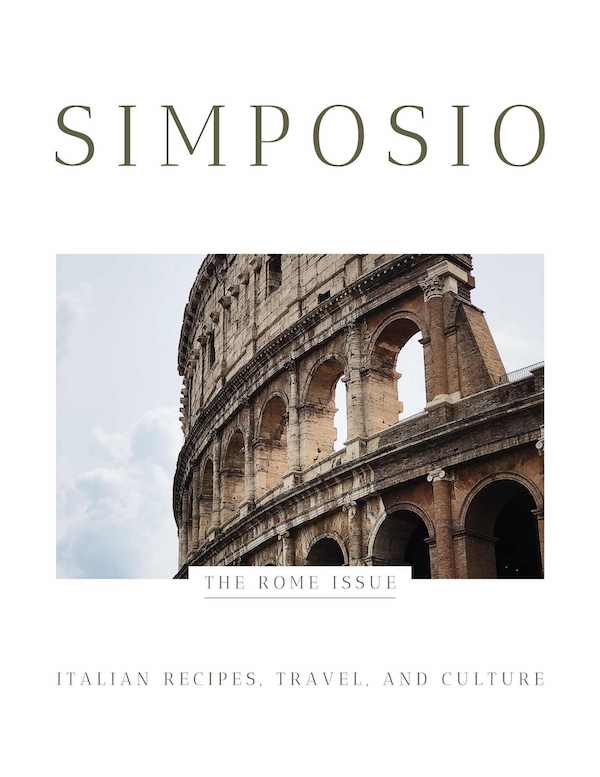 an Italian travel, recipe, and culture magazine
Subscribe to my weekly newsletter and get a
FREE SAMPLE
of the mag!
Ricotta and spinach Gnudi are quite fragile to handle and have a very delicate flavor too.
The best way to season your gnudi is with a sage and butter sauce. But you can also make a simple homemade tomato sauce and add a few tablespoons to your naked ravioli, not more or it will cover the flavors.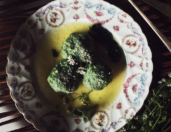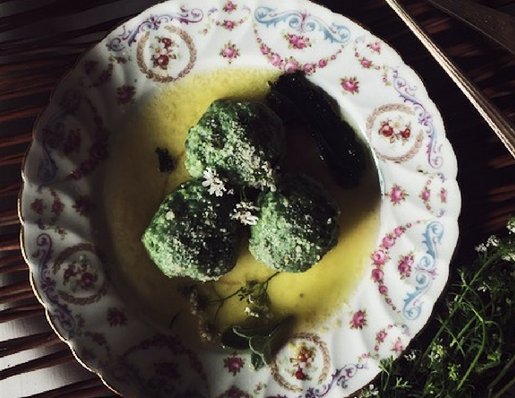 Spinach and ricotta Gnudi
Ingredients
10

oz

spinach leaves

280 gr

2

tablespoons

extra virgin olive oil

1

garlic clove

10

oz

ricotta cheese

280 gr - (cow milk)

1

teaspoon

salt

1

teaspoon

black pepper

1/2

teaspoon

nutmeg

ground

1

oz

grated parmesan cheese

30 gr + more to garnish

1

egg

1

oz

00 flour (or all-purpose flour)

30 gr + 3-4 tablespoons to work the dough

½

cup

butter

3-4

sage leaves

1

teaspoon

salt
Instructions
Clean and dry the spinach leaves. Peel and crush the garlic clove.

Heat the olive oil in a large pan and brown the garlic. Remove the garlic and add the spinach leaves. Cover and cook, medium heat, until the spinach wilts (about 3-4 minutes).

Place the spinach on a strain and remove as much liquid as possible (help yourself by pressing the leaves with a tablespoon).

Mash spinach with a blender or hand blender (just a few seconds).

Pour the ricotta cheese in a large bowl. Add spinach and mix well. Add salt, black pepper, nutmeg, parmesan cheese, egg (beaten) and flour. Mix well with a wood spoon. Let rest about 5 minutes.

Place 3-4 tablespoons of flour in a bowl. Use your hands to form a 2-3 inches ball of the spinach-ricotta mixture, place it in the flour bowl and flour it completely. Place the ball on a piece of parchment paper. Repeat until you finish the mixture.

Place butter and sage leaves in a large pan and melt over a low heat.

Fill a medium-size pot with water, add a teaspoon of salt and bring to a boil. Carefully place gnudi, one at the time, in the boiling water. As soon as the balls come to the surface, take them from the water using a skimmer and place them in the pan with the melted butter. Season gnudi carefully, by moving the pan in delicate circular movements.

Sprinkle gnudi with grated parmesan and serve them hot.
Recipe Notes
You may cook the gnudi up to 12 hours before serving time and then heat them in the pan with the melted butter, high heat, for a couple of minutes.
Enjoy your spinach and ricotta Gnudi recipe!
Claudia