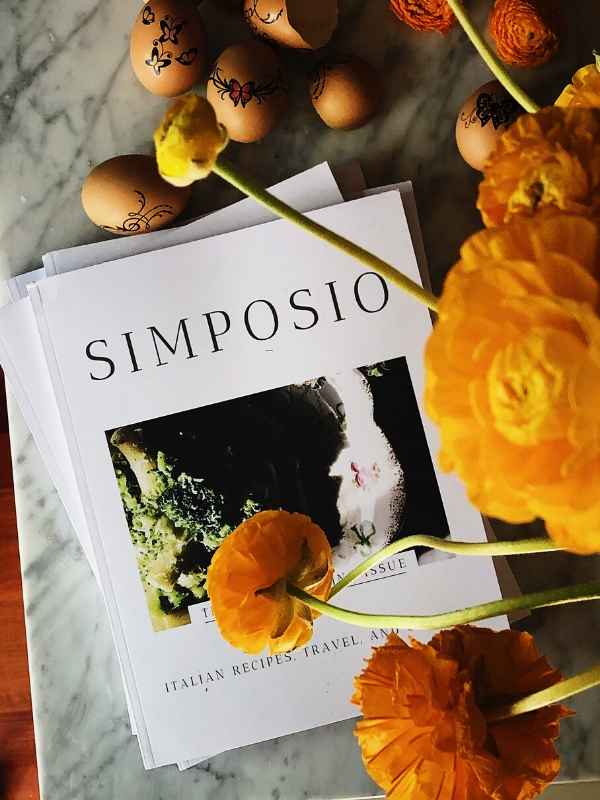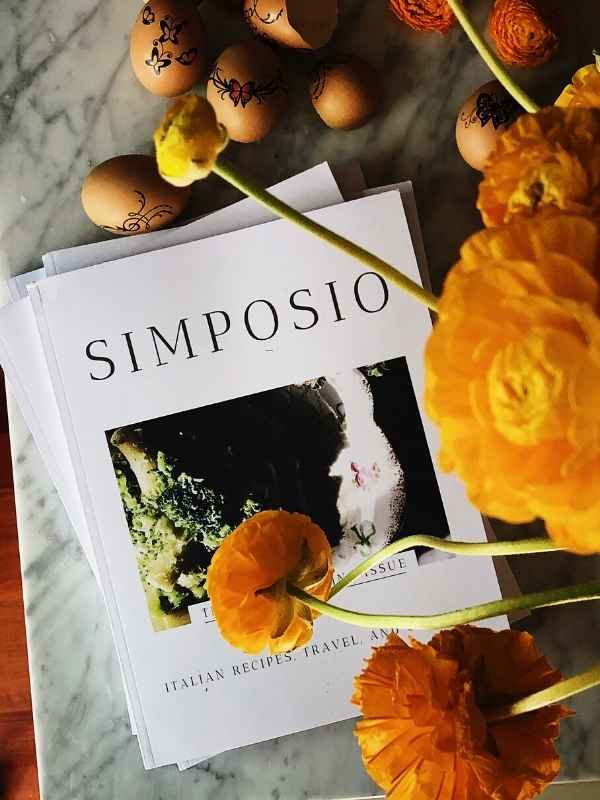 Easter recipes and traditions;
May Celebrations;
chicken recipes
zucchini recipes.
And…
flowers: floriography – the language of flowers -, pictures, and stories.
Or check the other issues here:
about the Italian Spring issue
115 pages
113 pictures
29 recipes
4 DIY projects
a lot of flowers
THE INDEX:
A SPRING BUCKET LIST
THE EASTER PROJECT:
Easter Breakfast
Artichokes Fritta
A Sweetbread
Ricotta Crostata
THE EGG PROJECT:
Eggs In Purgatory
Hanging Eggs
Uova Alla Provatura
Egg Tree
Quail Eggs Tartare
THE PEAS PROJECT:
Peas Risotto
Peas Soup
Tuscan Peas
Peas Pasta
THE ZUCCHINI PROJECT:
Stuffed Zucchini
Zucchini Pasta
Zucchine Alla Scapece
THE FLORIOGRAPHY PROJECT
THE MEATBALLS PROJECT:
Meat Meatballs
Tuna Meatballs
Potato Meatballs
Lentils Meatballs
MAY DAY IN ROME
THE GREEN VEGGIES PROJECT:
Broccoli One Pan Pasta
Saltwort | Agretti
Asparagus Crostini
GREEN BOUQUETS
THE HERBS PROJECT
THE CHICKEN PROJECT:
Mad Chicken
Hunter's Chicken
Caltanisetta's Chicken
THE TALL PIZZA PROJECT:
Genovese Focaccia
Palermo's Pizza
Bari's Pizza
GARBATELLA, ROME
THE STRAWBERRY PROJECT:
Lemon Strawberries
Strawberry Sorbetto
Vinegar Strawberries
about Simposio
Experience Italy like a local: good food, extraordinary landscapes, infinite heritage, and unexpected adventures.
Simposio is an Italian seasonal cookbook and a travelogue.
In each issue, you'll walk through a different city or region. You'll go deep inside food culture, stories, lifestyle, and traditions.
Expect the following:
exploring the best monuments and secret places
things to add to your Italian bucket list
local & authentic recipes
jokes, beautiful words and expressions
culture, habits, and lifestyle
seasonal fun and inspiration
lovely pictures
A little technical stuff:
You can choose between print and digital.
Servings are for two people, to be duplicated as desired.
Measures are in gr, cups, and oz.