a nutella pizza recipe: not so Italian stromboli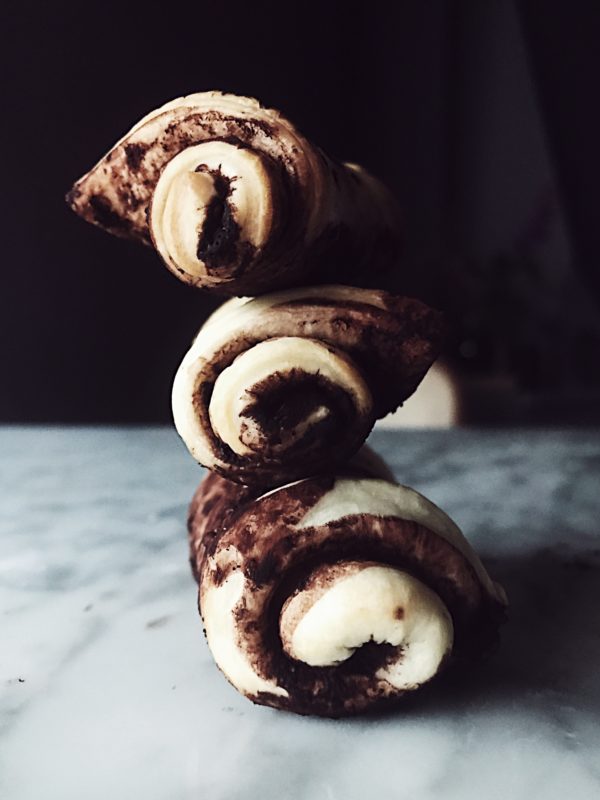 Yesterday I was proudly announcing I made stromboli. And people were blankly looking at me.
So I found out that stromboli pizza is a made-in-USA recipe. Just like pepperoni pizza. Here they just call them pizza rolls.
Yet, nutella pizza… that's something everybody knows, understands and wants.
This Nutella pizza recipe is the second of the crunchy project. I didn't use Nutella, I used farrotella*. The organic, healthier version of it
.
It took me a while to found a really good alternative, but it's so good it may be even better than the original…
Back to nutella pizza and stromboli…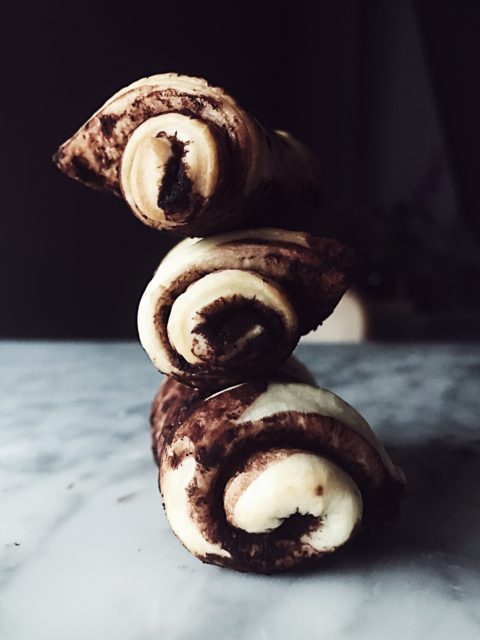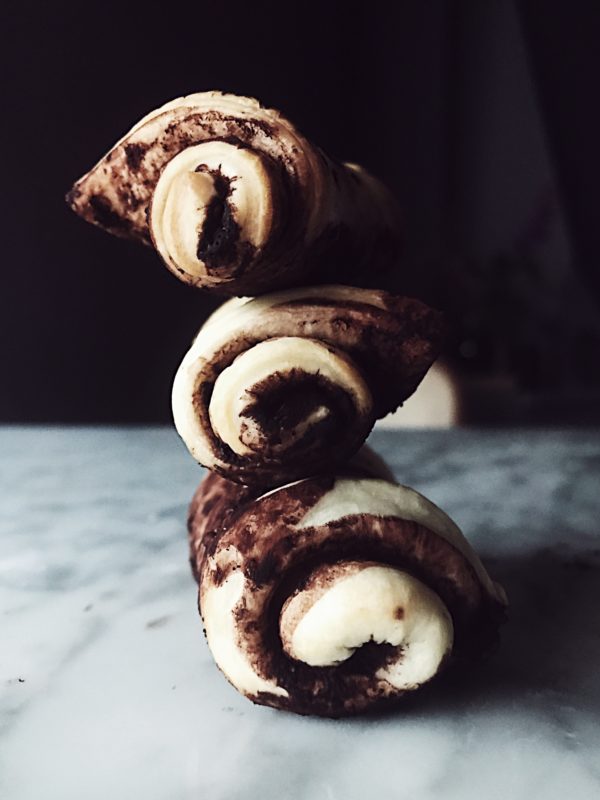 a nutella pizza recipe
Ingredients
½

the dosage of pizza dough

you can find the recipe here

5-6

tablespoons

of Nutella

real or fake

1

handful

pine nuts

2-3

tablespoons

dried oregano leaves
Instructions
Preheat oven to 200°C (390°F).

Roll out a rectangular shape of the pizza dough and cut it into 4/4,5 x 8/10 inches rectangles. Spread each rectangle with nutella. Add pine nuts and crushed oregano leaves. Roll up each one and display them on an oven sheet with parchment paper.

Bake 12-15 minutes, until golden brown. Serve hot or chilled, they're delicious both ways.
*the way my husband calls it (farro=spelt).
enjoy nutella pizza