Bruschetta recipe: the authentic Italian bruschetta al pomodoro with fresh tomatoes, olive oil, garlic and basil.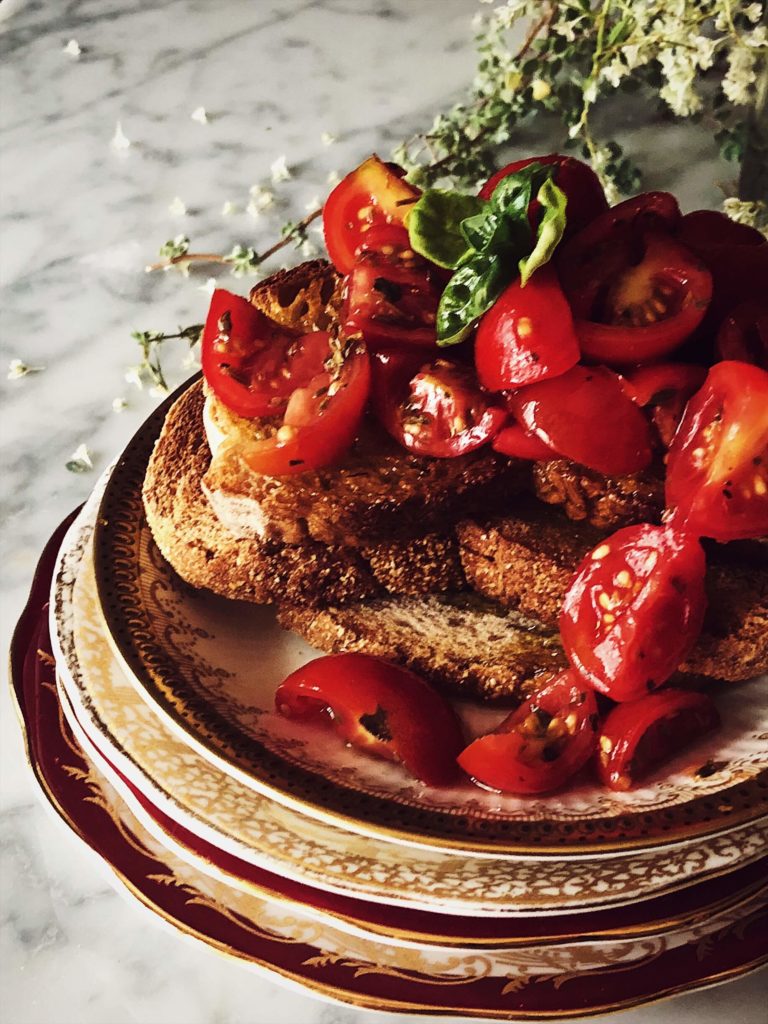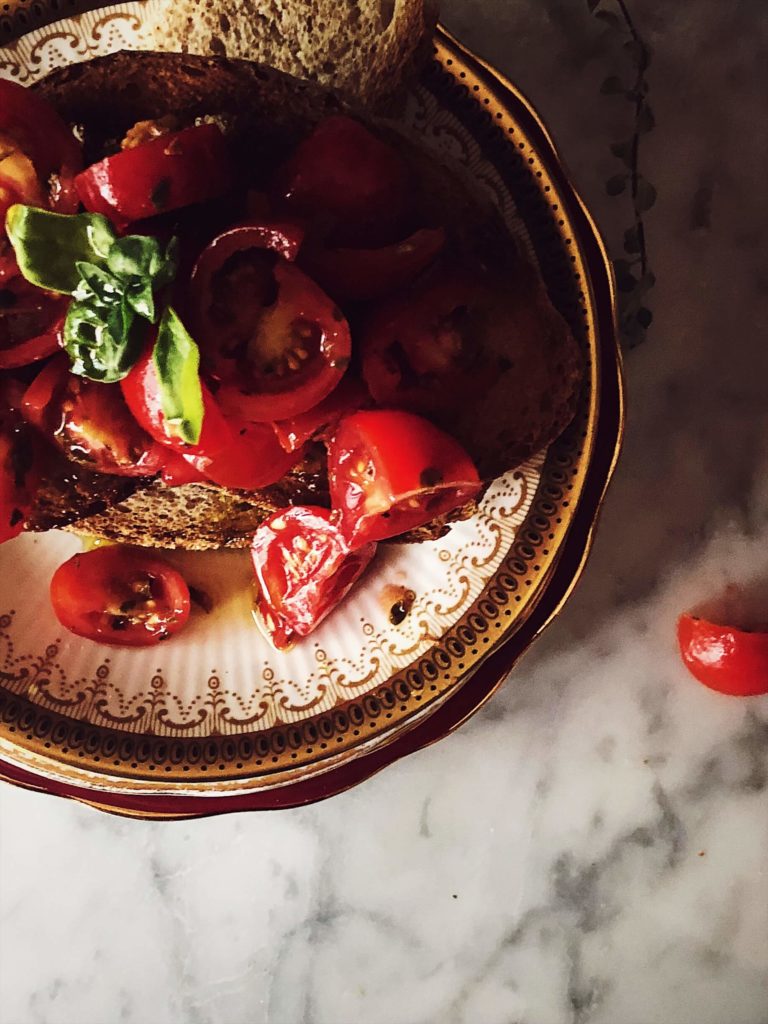 If you want the authentic Italian tomato bruschetta, I recommend preparing tomatoes ahead of time, at least an hour, for flavors to set!
Calculate at least 2 bruschetta per person.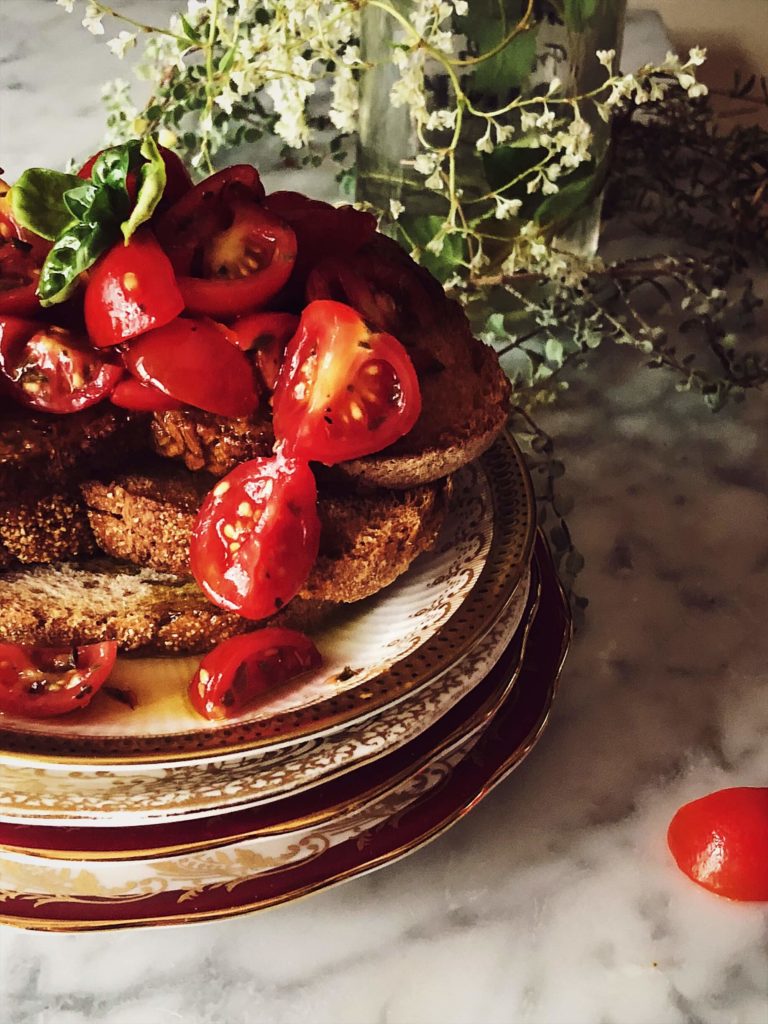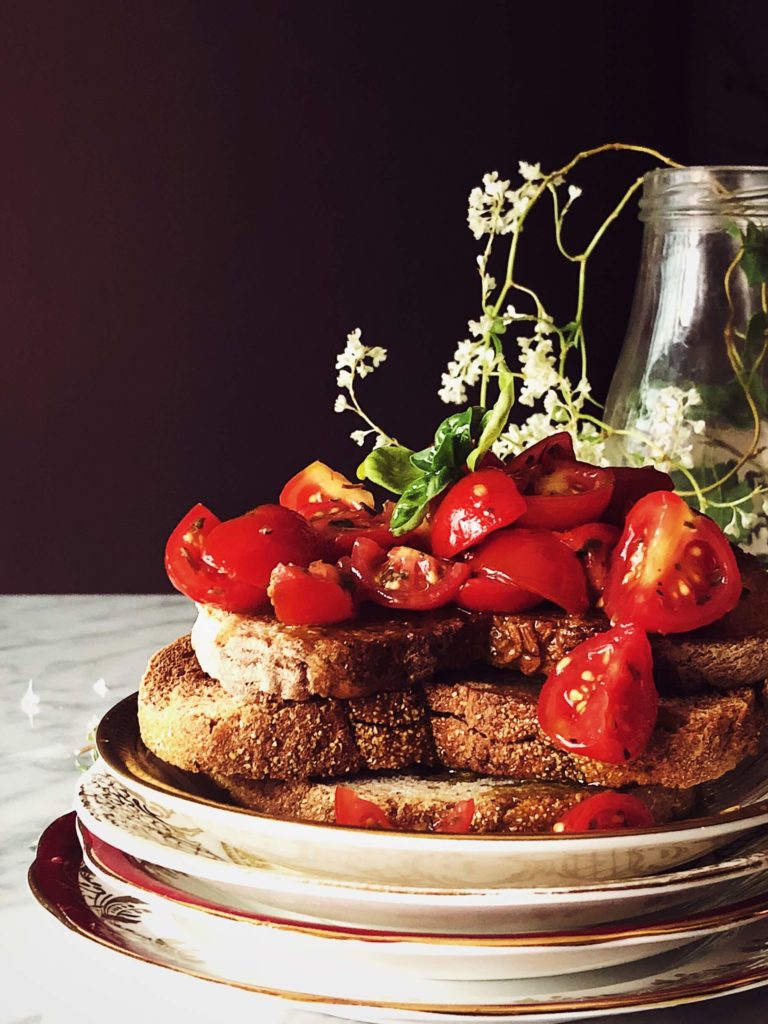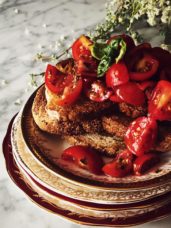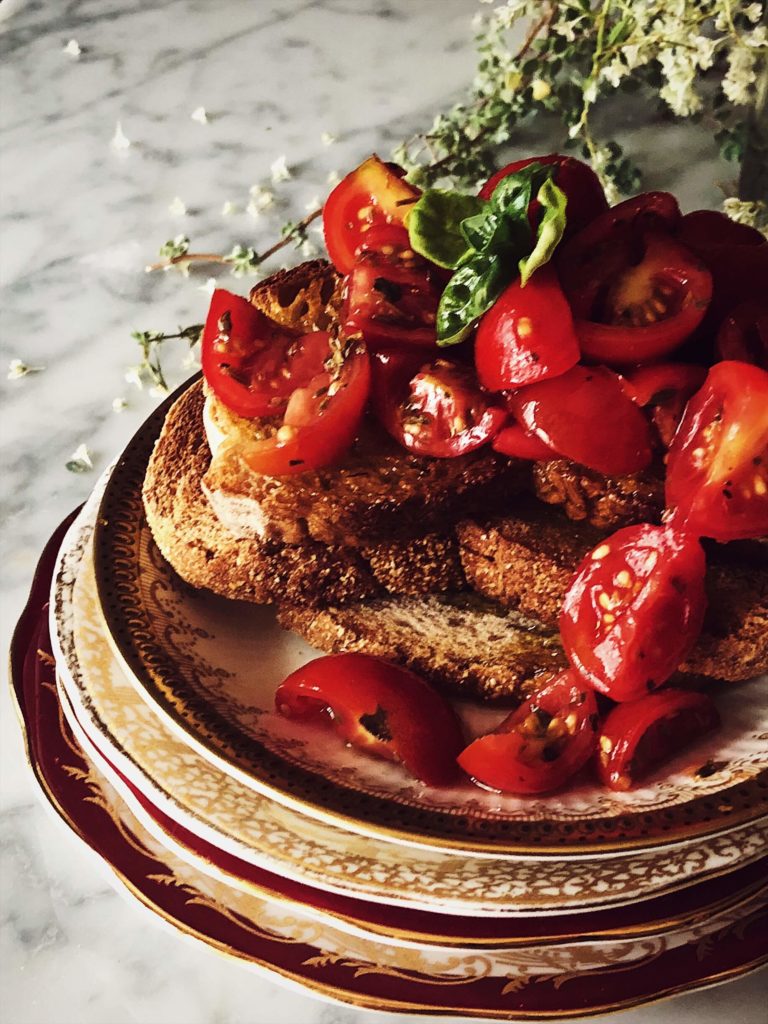 tomato bruschetta recipe
Ingredients
for the tomatoes
3

cups

cherry tomatoes

or 2-3 medium heirloom tomatoes

1-2

garlic cloves

4-6

basil leaves

2

tablespoons

extra-virgin olive oil

1

teaspoon

sea salt
for the bruschettas
1

garlic clove

6-10

slices

casereccio bread

olive oil

salt
Instructions
tomatoes
Finely chop tomatoes, place them in a bowl and season them with olive oil, salt, 1-2 peeled and smashed garlic cloves and coarsely chopped basil.

Let sit, room temperature for a couple of hours, or refrigerate overnight if you are making these a lot ahead of time.

Find and remove garlic cloves.
bruschetta
Pierce it with a toothpick (so you don't get smelly fingers).

Slice Italian bread. For bruschetta you should use crusty Italian bread, the so called pane casareccio.

Toast it on a grill pan or in the oven.

Once toasted, rub the garlic clove on the whole surface of the bread, pour extra-virgin olive oil and sprinkle it with salt to your taste.

Pour a spoonful or two of tomatoes over the bread and enjoy.
Recipe Notes
Sorry, it is not recommendable to make bruschetta ahead of time, you would lose a lot of flavor and crunchiness.
enjoy your tomato bruschetta recipe!
Claudia