you'll probably end up eating it with your hands: the harem turkey stew recipe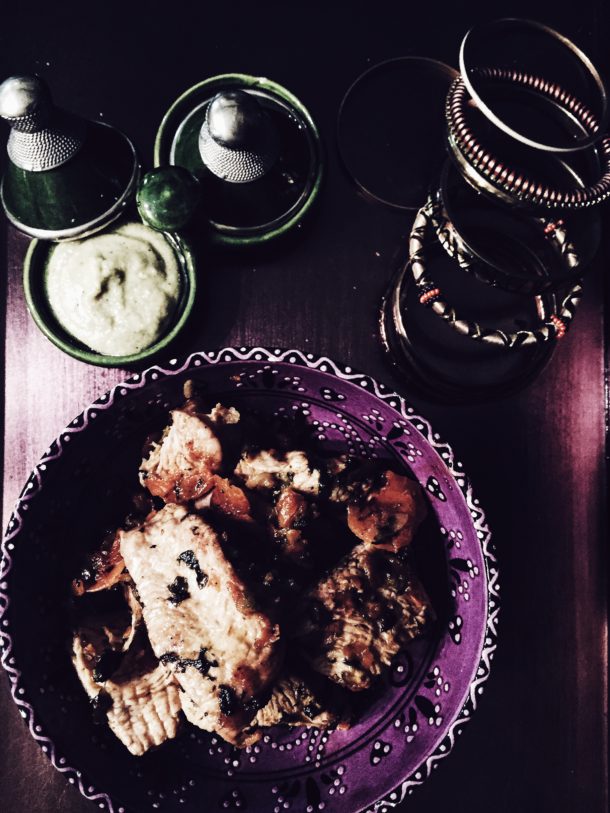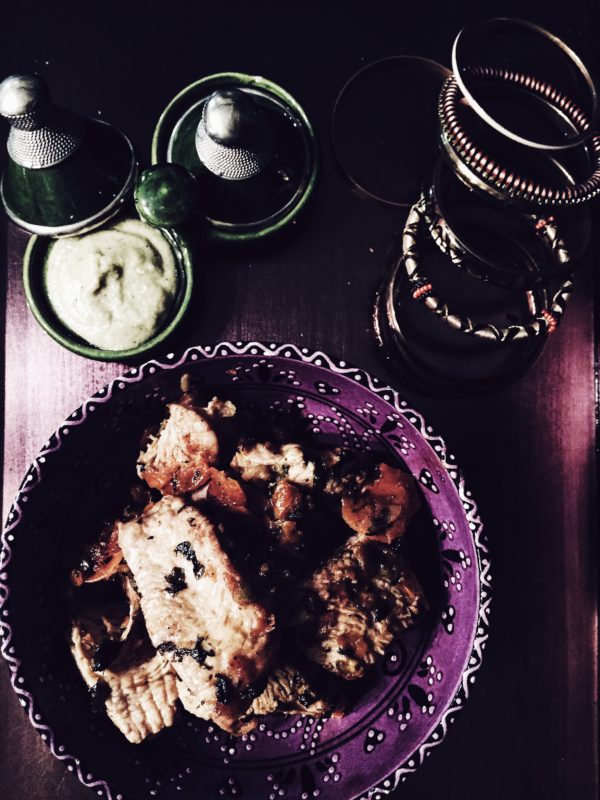 One of Allende's stories (I'm in the Afrodita project) is about a globetrotter friend of hers who found herself in a sensual, frightening, extravagant adventure in Egypt. A young beautiful man seduced her with local, delicious and homemade (by his mother… um…) food.
Eating with their hands was part of the adventure, and it made the food (and the story about it) even more delightful.
Well, if you want a homemade version of this adventure… here's a great turkey stew recipe!
This turkey stew is great with rice, and guess, great to be eaten with your hands. I'm dreaming of a home picnic, with a beautiful white linen that we will stain with the greasy sauce of this dish 🙂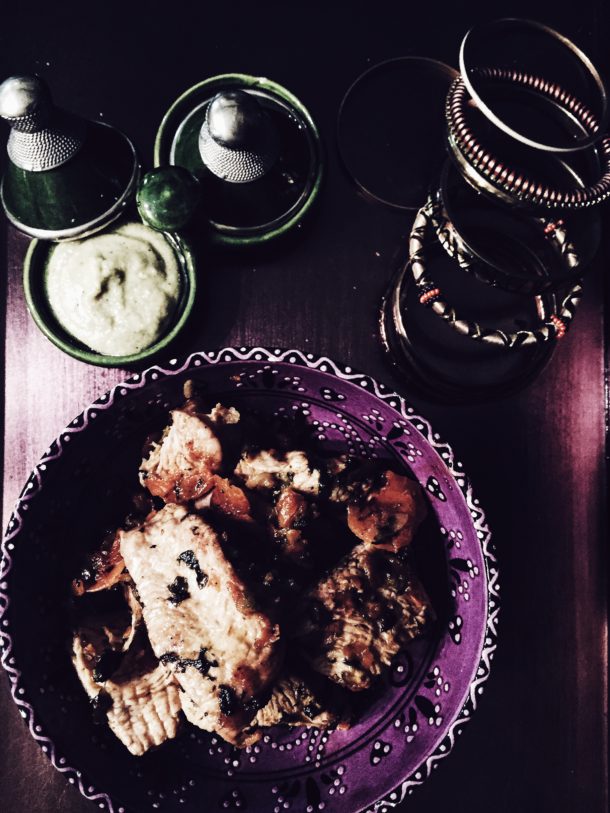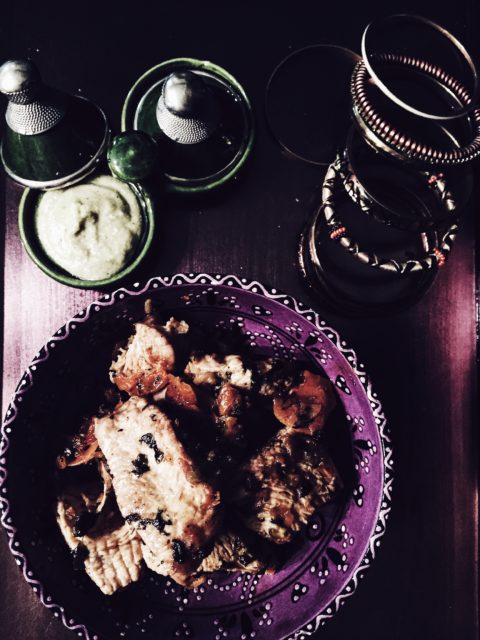 turkey stew
Ingredients
½

turkey chest

1,5

cups

water

1

carrot

1

shallot

½

celery stalk

½

cup

walnuts

I had Brazilian nuts and were ok!

1/8

garlic clove

1

big bunch

parsley

½

cup

breadcrumbs

I used delicious taralli

2

tablespoons

extra-virgin olive oil

black olives to garnish

I forgot them in the final pictures!

salt & pepper
Instructions
Peel and thinly slice carrot, shallot and celery.

Heat 1 tablespoon of olive oil in a large pot. Add sliced veggies 2 pinches of salt and one pinch of pepper and brown them for a minute.

Cut the turkey in 8-10 pieces and add it to the pot. Brown for 2-3 minutes.

Add water, cover and let simmer for 30 minutes, or until water is almost completely absorbed.

Meanwhile crumb together bread, parsley, walnuts and garlic. Add 1 tablespoon of oil, a pinch of salt and stir.

Serve the turkey stew hot, accompanied by the sauce.
Best practice: eat with your hands and dip each turkey stew bite directly into the sauce.
enjoy
Claudia