Italian Colors is a weekly newsletter about Italy. 
It will color your inbox with Italian culture, lifestyle, food, and travel.
WHAT YOU'LL GET
a free sample of the last SIMPOSIO
previews of SIMPOSIO
weekly stories from Rome and beyond
beautiful photos
cooking tips
traditions and folklore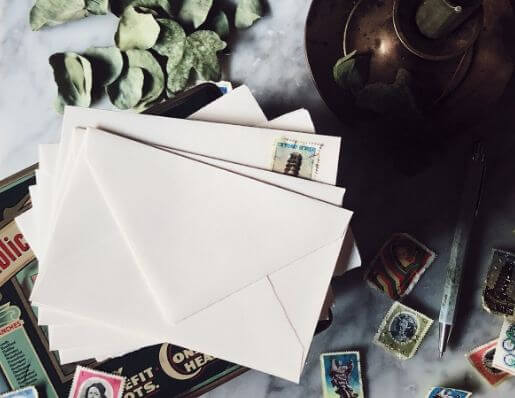 A newsletter about Italy 
If you have Italian heritage, if you love this charming country, or simply were meant to be born in Italy, this is the best newsletter to cultivate your passions and go deeper into the culture, the cuisine, and the beauty.
Every week, the Italian Colors newsletter will enrich your life with a cooking tip, a story, a tradition, or a glance of life in Italy: all the inspiration you need to nourish both your body and soul!
All this will come from my personal experience living in Rome, from my visits to Italian cities, and from my talks to the gente (people in Italian) I meet.
Italy is not just the food…
It's the way we WAIT for a wine to decant.
It's the way we spend hours CHATTING (and gesticulating), in the middle of a piazza.
It's the way we always dine ALFRESCO (at least when it's not raining or snowing).
It's the way we WALK through the city for hours, in search of a bellissimo (beautiful in Italian) spot.
It's the way we always have FRESH bread and veggies.
It's the way we respect ingredients and the PACE OF TIME.
It's the way we ENJOY LIFE.
It's time for YOU to join the dark bright side! Italian delights are waiting for you.
Pronti?
AN EXAMPLE OF THE ITALIAN COLORS NEWSLETTER:
Here is an example of my newsletter about Italy: I talk about my daily life, customs, traditions, and people. I sometimes add a recipe or a cooking tip. And I always send pictures of Rome or any place in Italy I am visiting that week!

Ciao chocolate devourers,
How are you?
We are getting ready for our second Easter celebration.
A RED EASTER
The whole peninsula is in Red Zone since yesterday and will be tomorrow, Pasquetta (Easter Monday), too. The last news flooding Whatsapp chats – and making all laugh – was that the law enforcement would be checking out the quantities ordered for take-away in search of suspicious amounts of food. According to the Easter law, you can host a maximum of two people in your house (excluding children in the count).
But yesterday, we gathered all. No law broken, just that since my sister is moving to a new house, she's temporarily living at my parents', which means Luca and I were the only guests. We anticipated the family Easter lunch to Saturday because my father is leaving today and spending Easter with my brother in London.
Our contribution to the feast was a Pastiera: cooked wheat and ricotta pie from Naples. I didn't bake it this time but bought it at a pastry shop.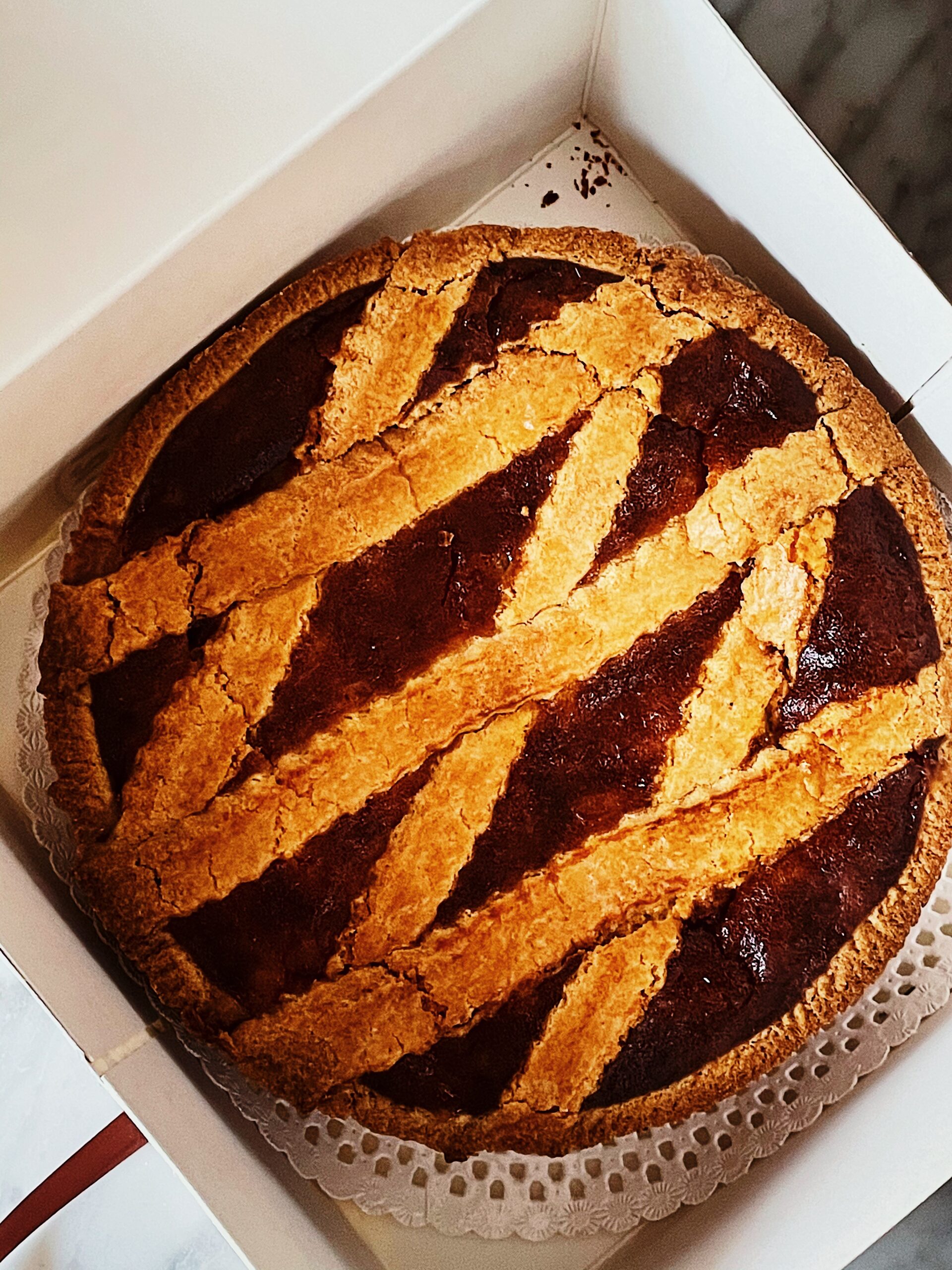 WALKING AROUND
Since we've been in Orange Zone the whole week, I've been walking around a bit. Any errand, I went by foot, to enjoy the great weather, so great that look at him: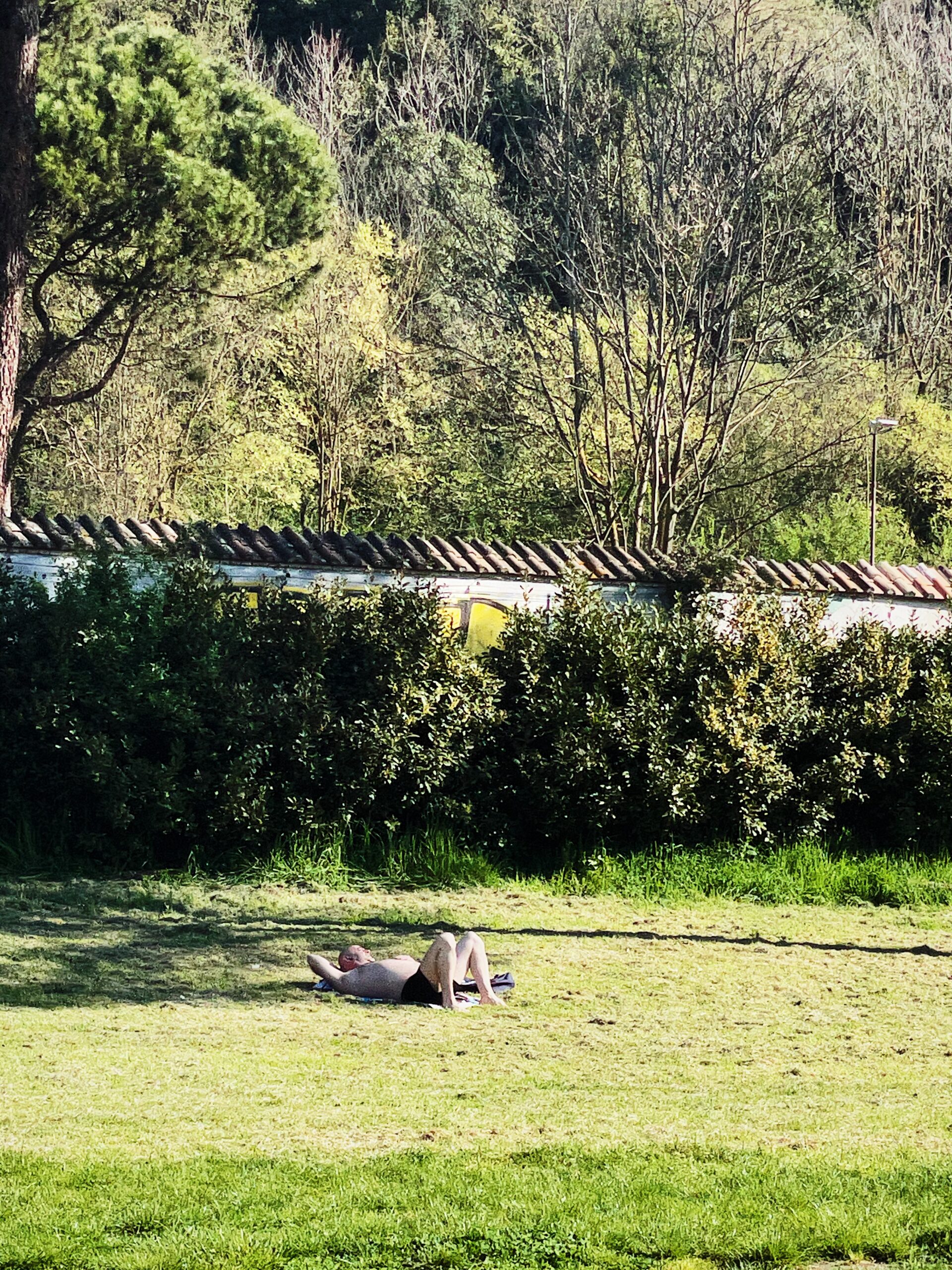 I went for a long passseggiata in my neighborhood's shopping district and went back with a Colomba, another – common to all regions – Easter treat. Colomba is a dove-shaped and buttery sweet bread enriched with candied fruits and raisins; you'd say it is a Panettone if it wasn't for the shape and the sugar sprinkles and almonds on top.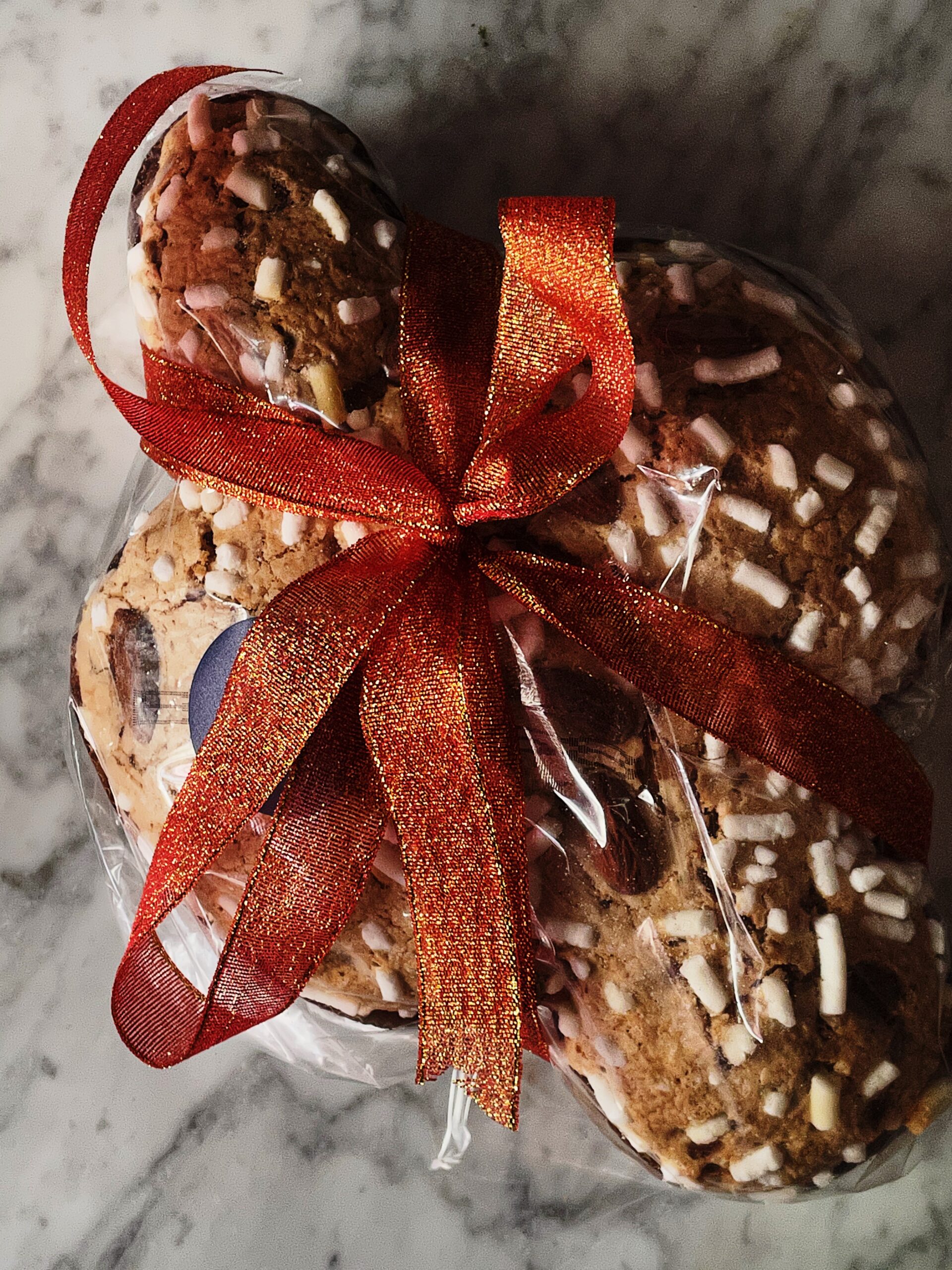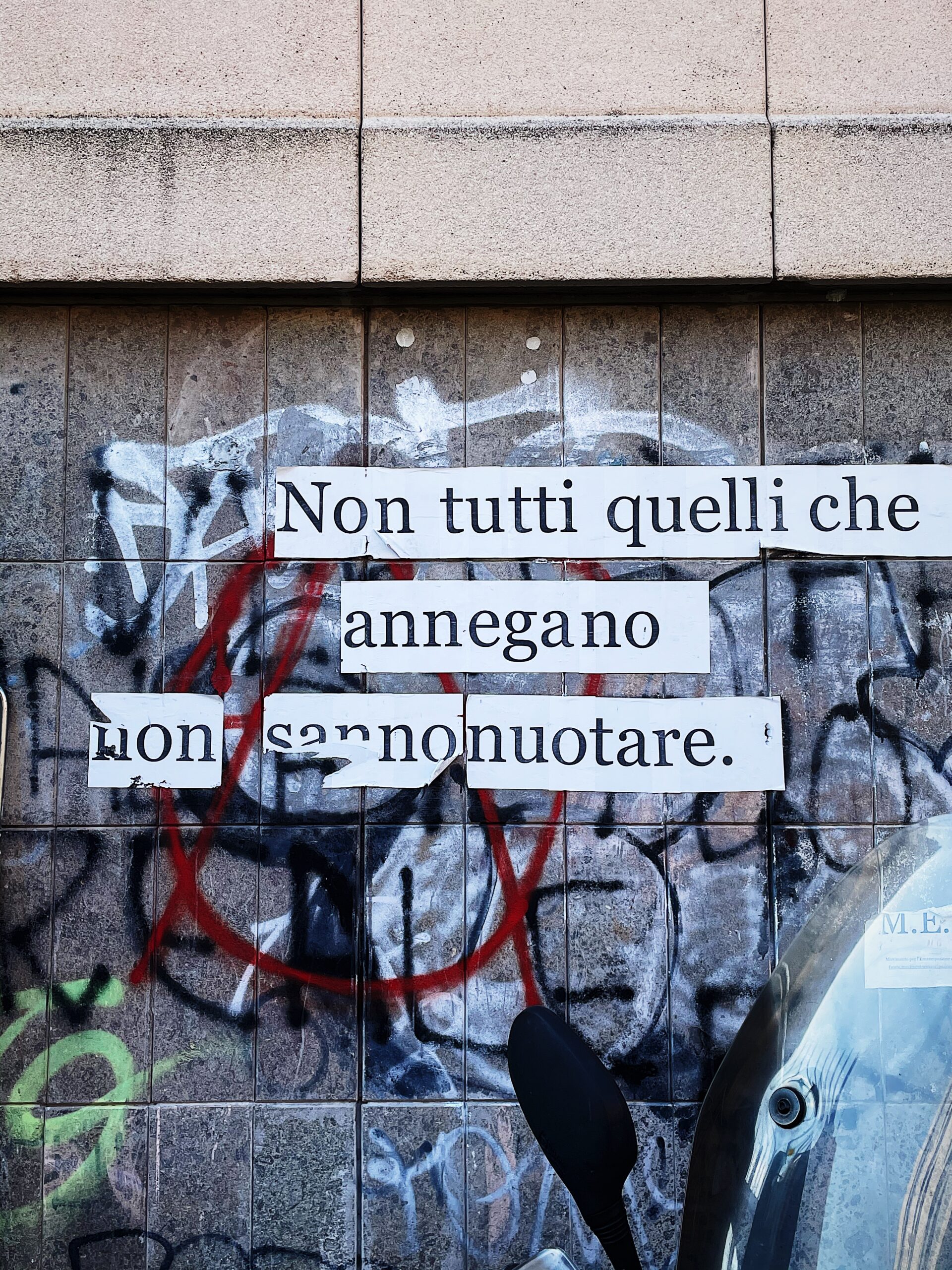 – Not all those who drown can't swim. –
On my way back, I noticed that the trees on the side of my street are blooming too. It made me unexpectedly happy. I always forget how beautiful Spring is, and I must admit all these lockdowns and stay-at-home campaigns have boosted my mindfulness. Maybe because there's less noise, less people, less of everything. Maybe because life moves at a slower pace, giving time to sense even the tiniest change, the details, the colors, the smells…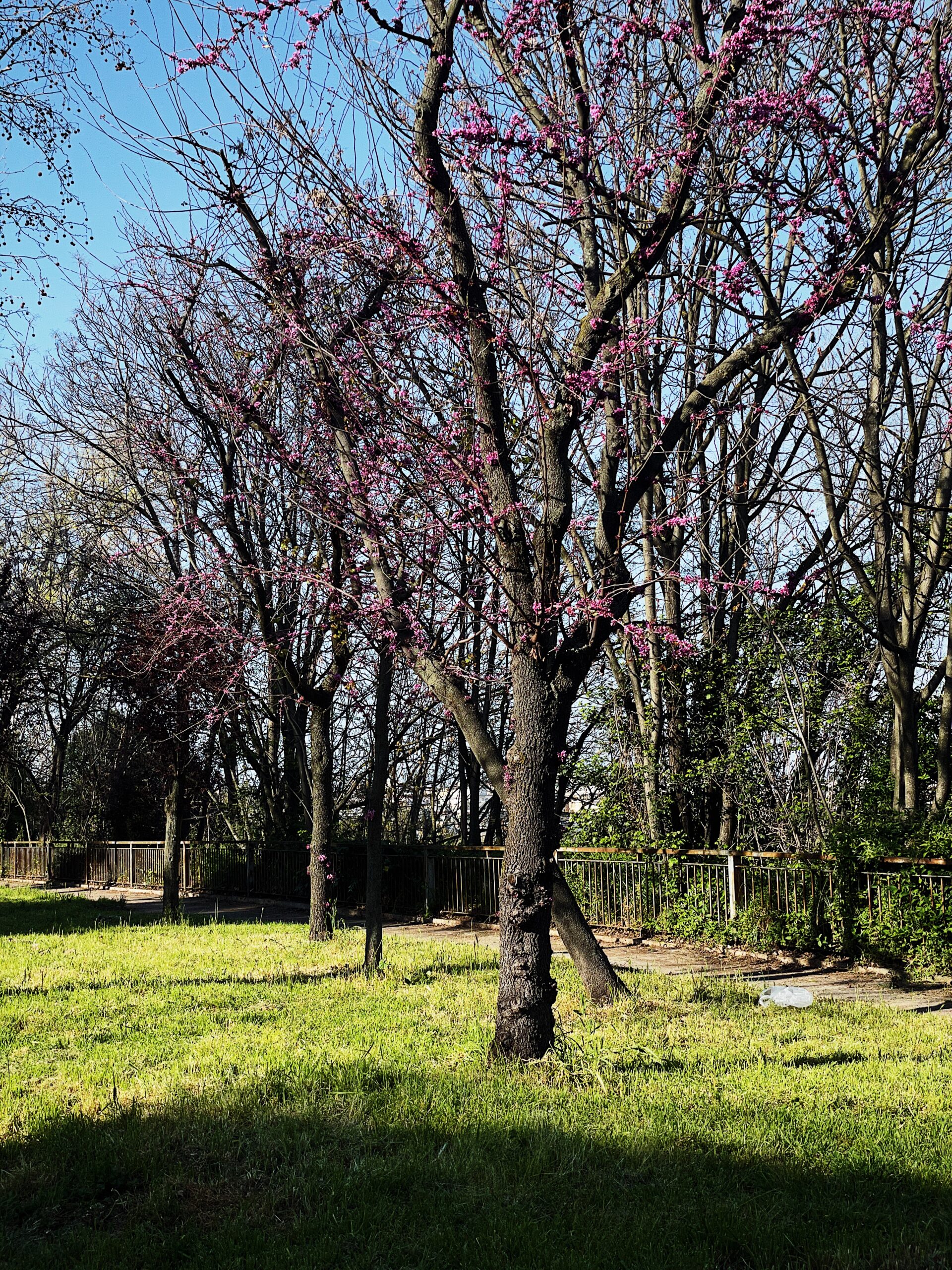 BLOOD AND CORNETTI
Another tiny adventure was taking our blood for routine exams, which in Italy means having cornetti immediately after. It is a child-reminiscence rite justified by the need to recover strengths… after losing all that blood!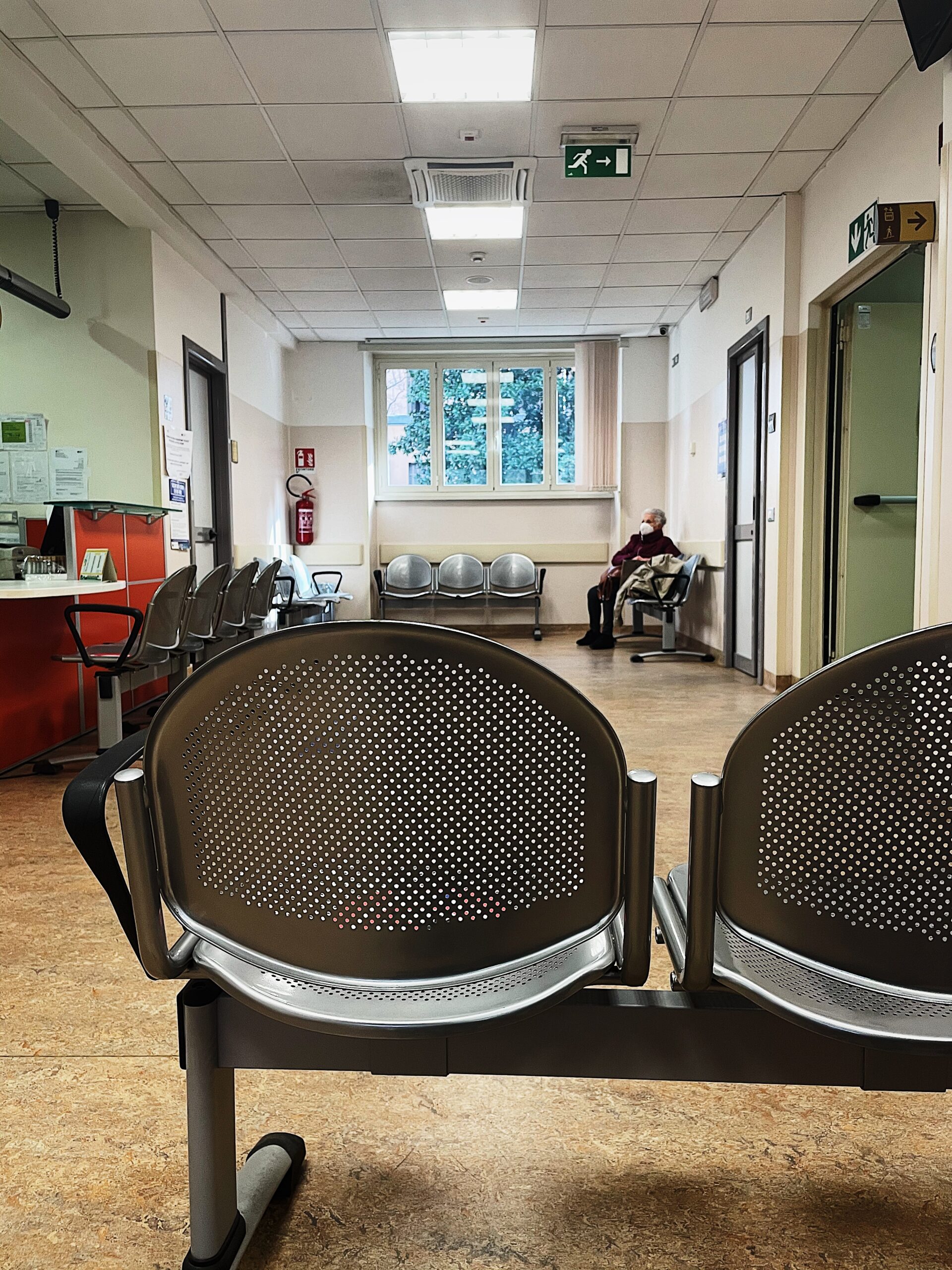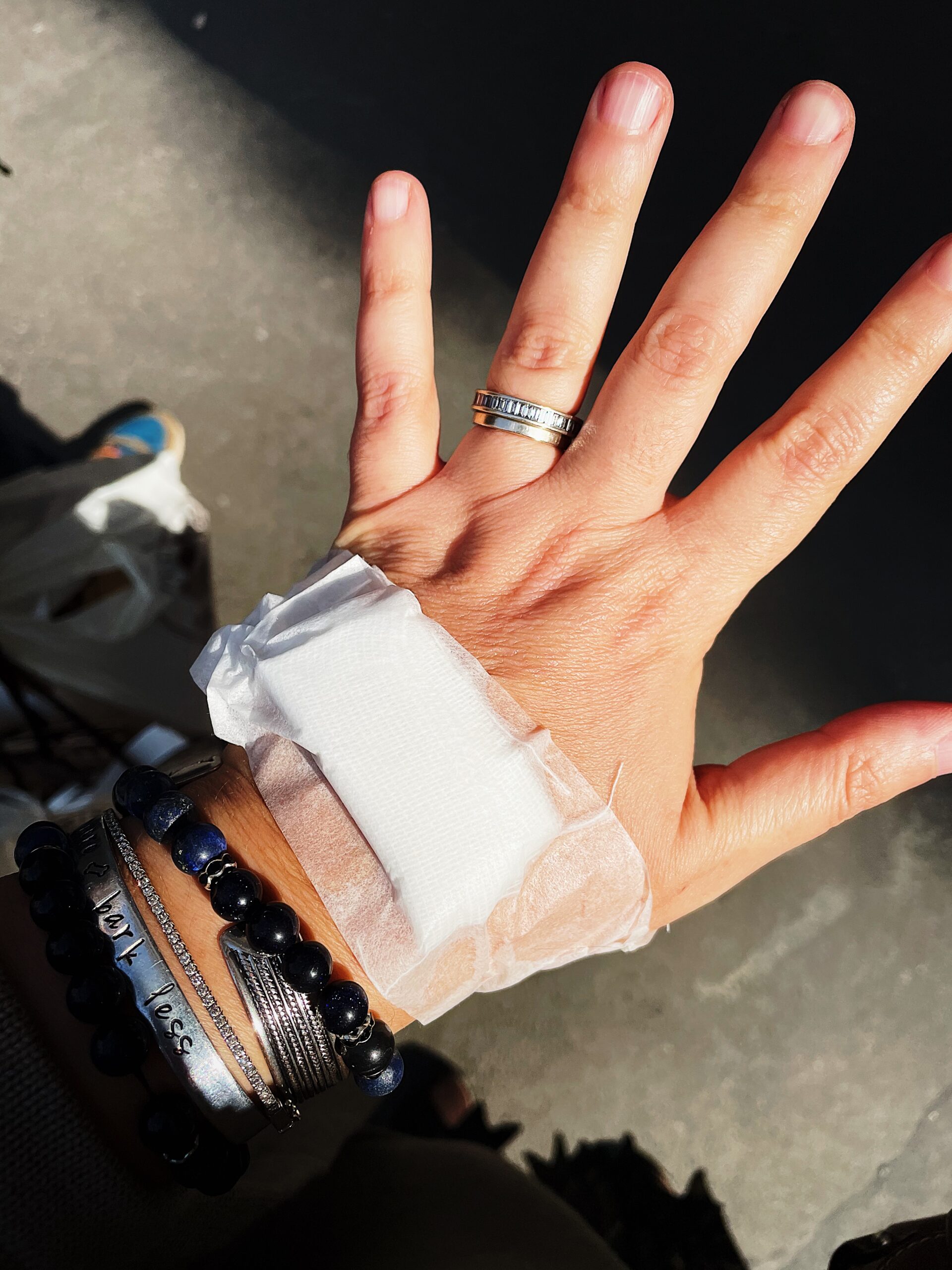 Since we bought our cornetti at a marvelous pastry shop, we also, finally, bought our Easter egg (artisanal) and a less harmful sweet for when we'll have to calm down after the Easter binging: candied ginger.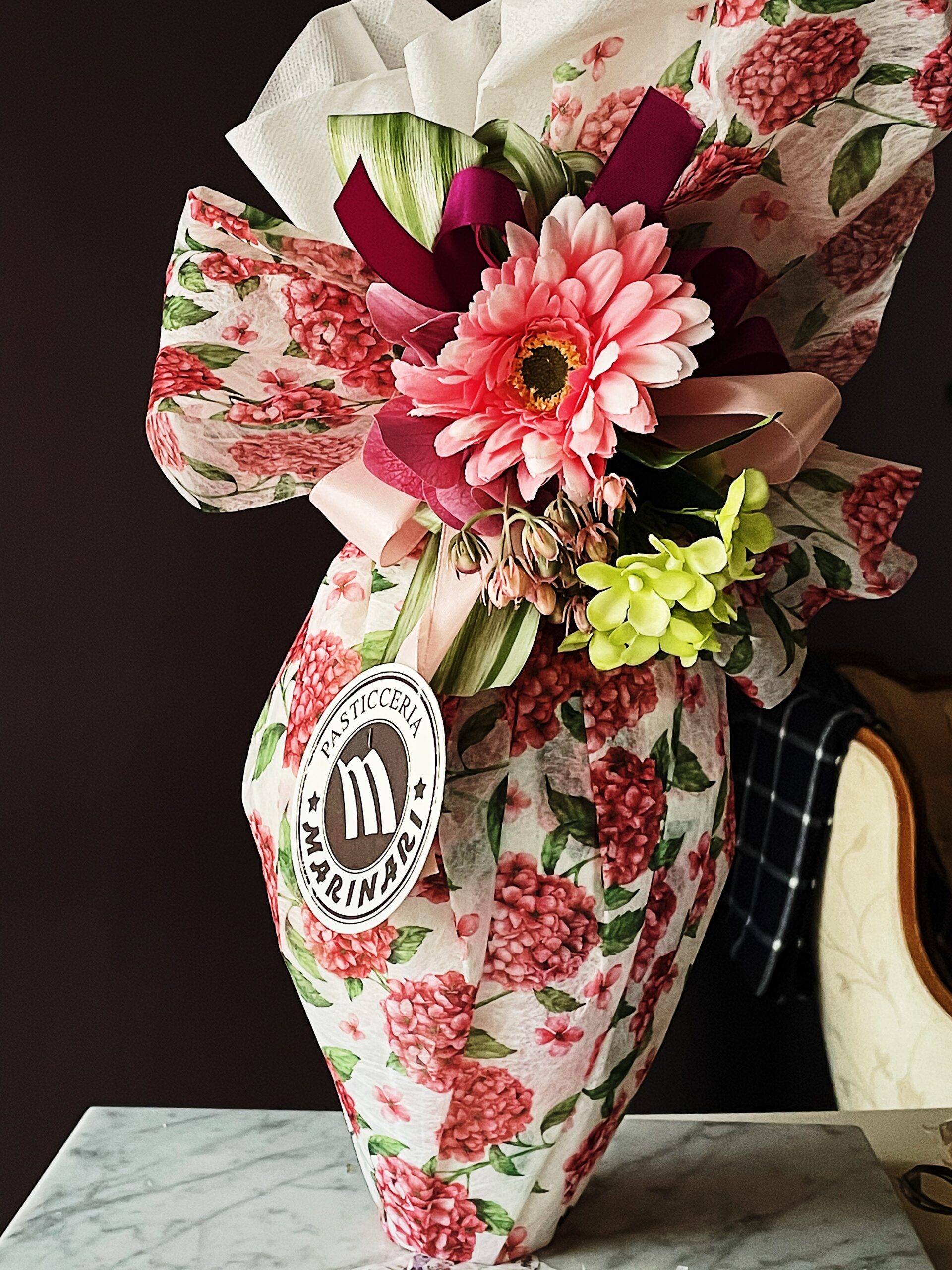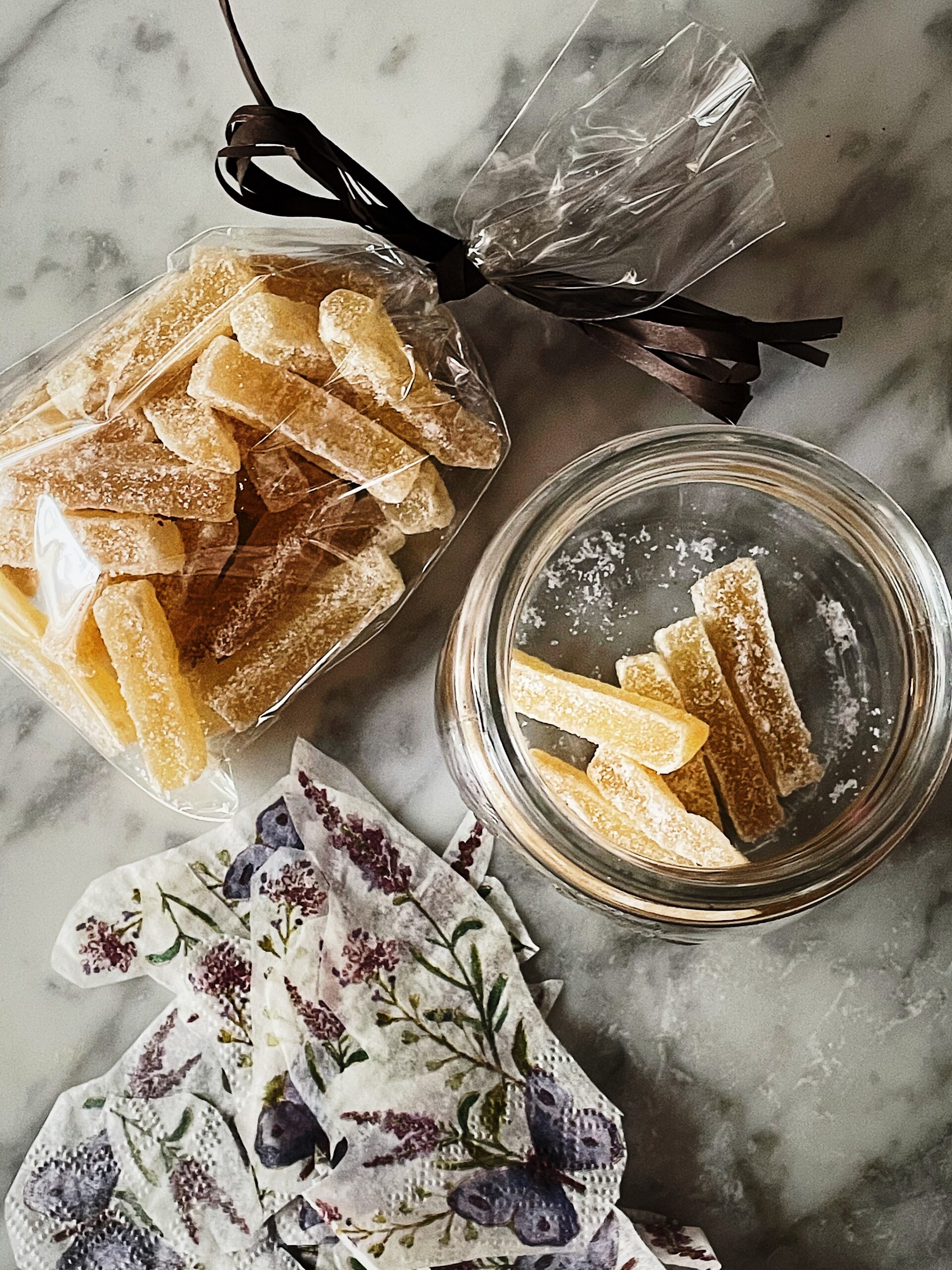 We took our cornetti home and ate them calmly, sitting at our kitchen counter and each according to personal rituals. Mine is leaving the "culetti" (little butts) as the final, peek-of-flavor bites.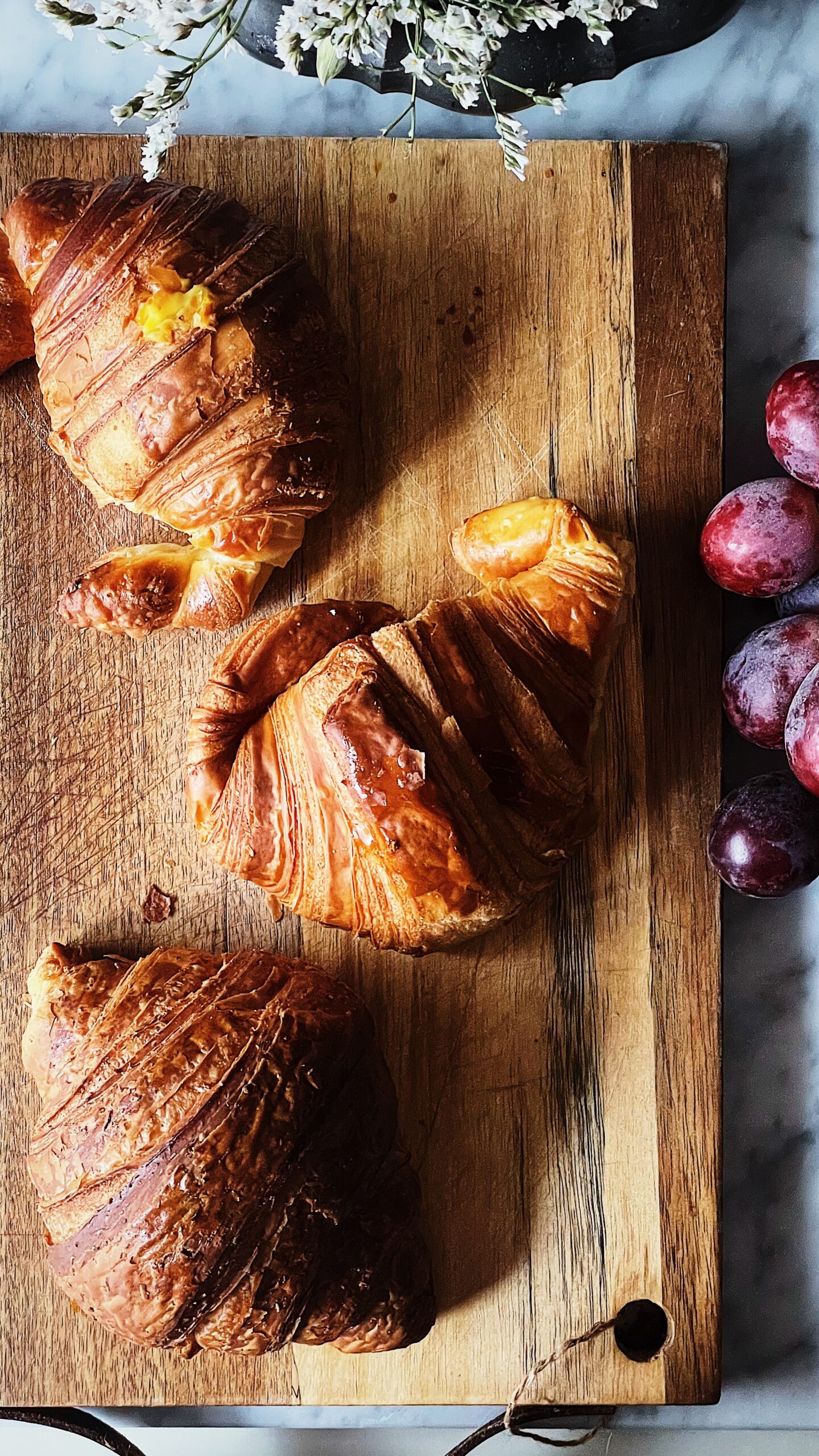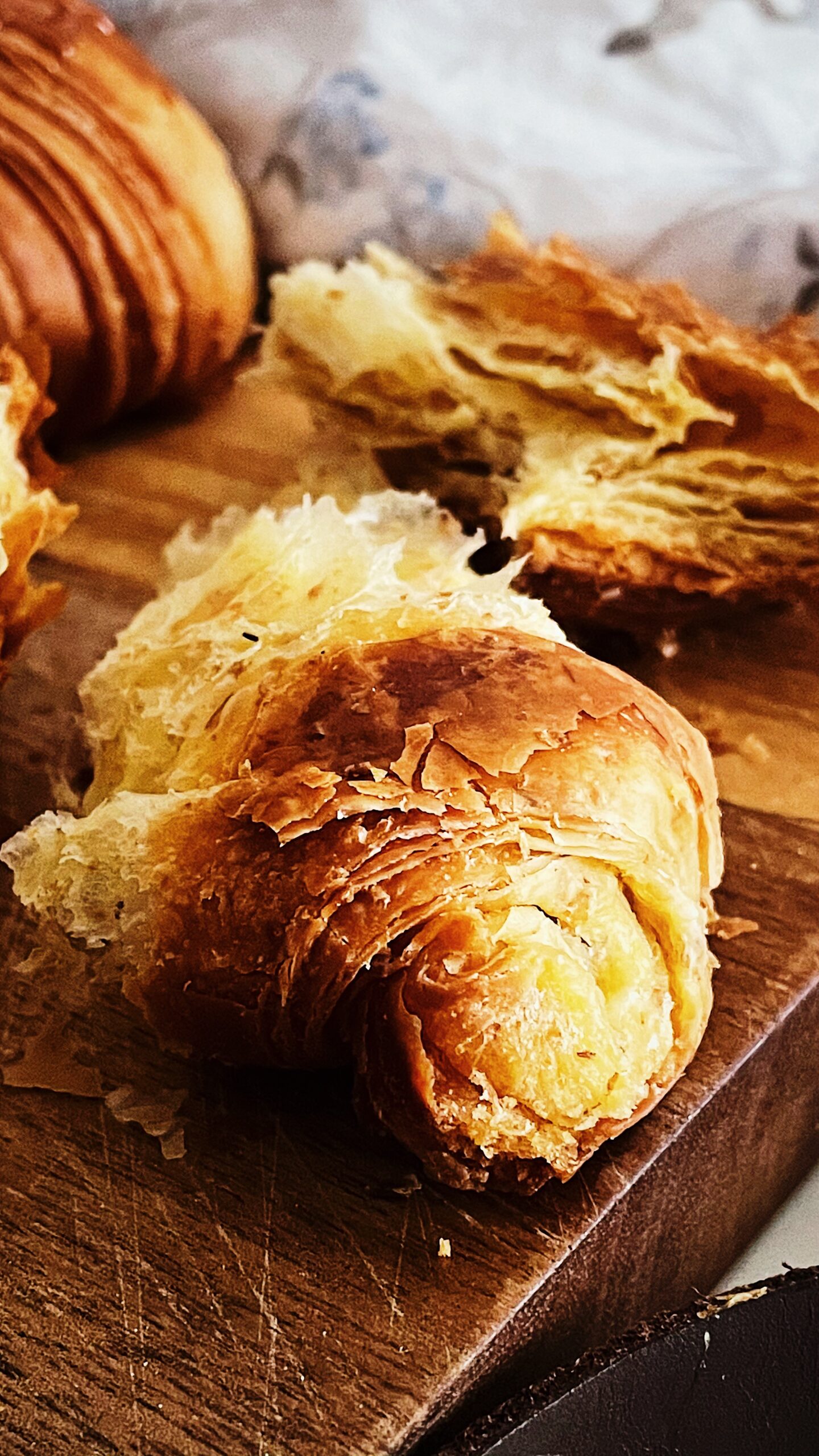 BOTANICALS
Villa Ada, this week, was a triumph of green and the first flowers of the season. The air's smell has changed dramatically: from dry and ligneous to fresh floral and wilted blooms.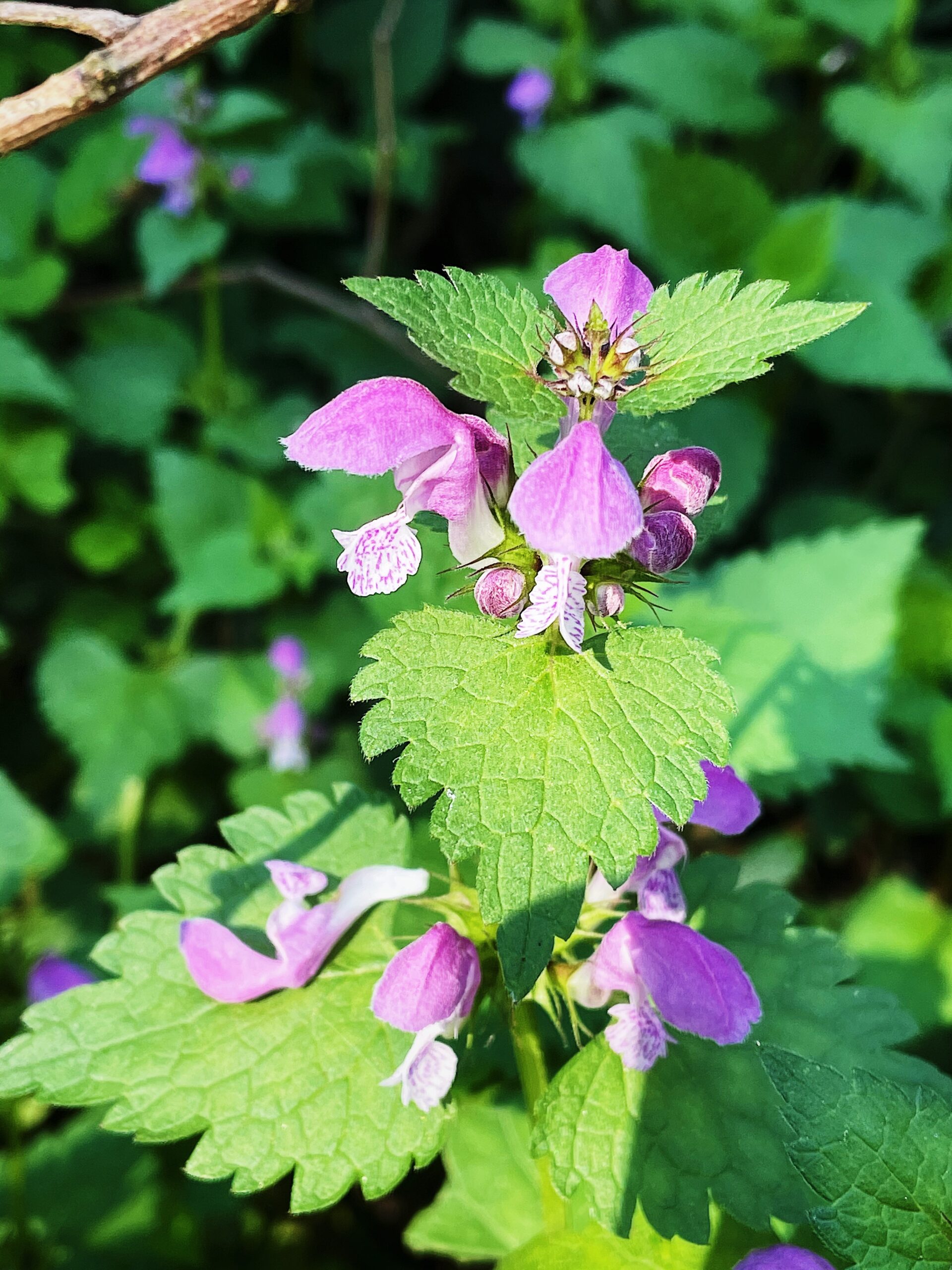 I'm in a botanical world.
Every day I go to the park, I come back with a picked flower or two.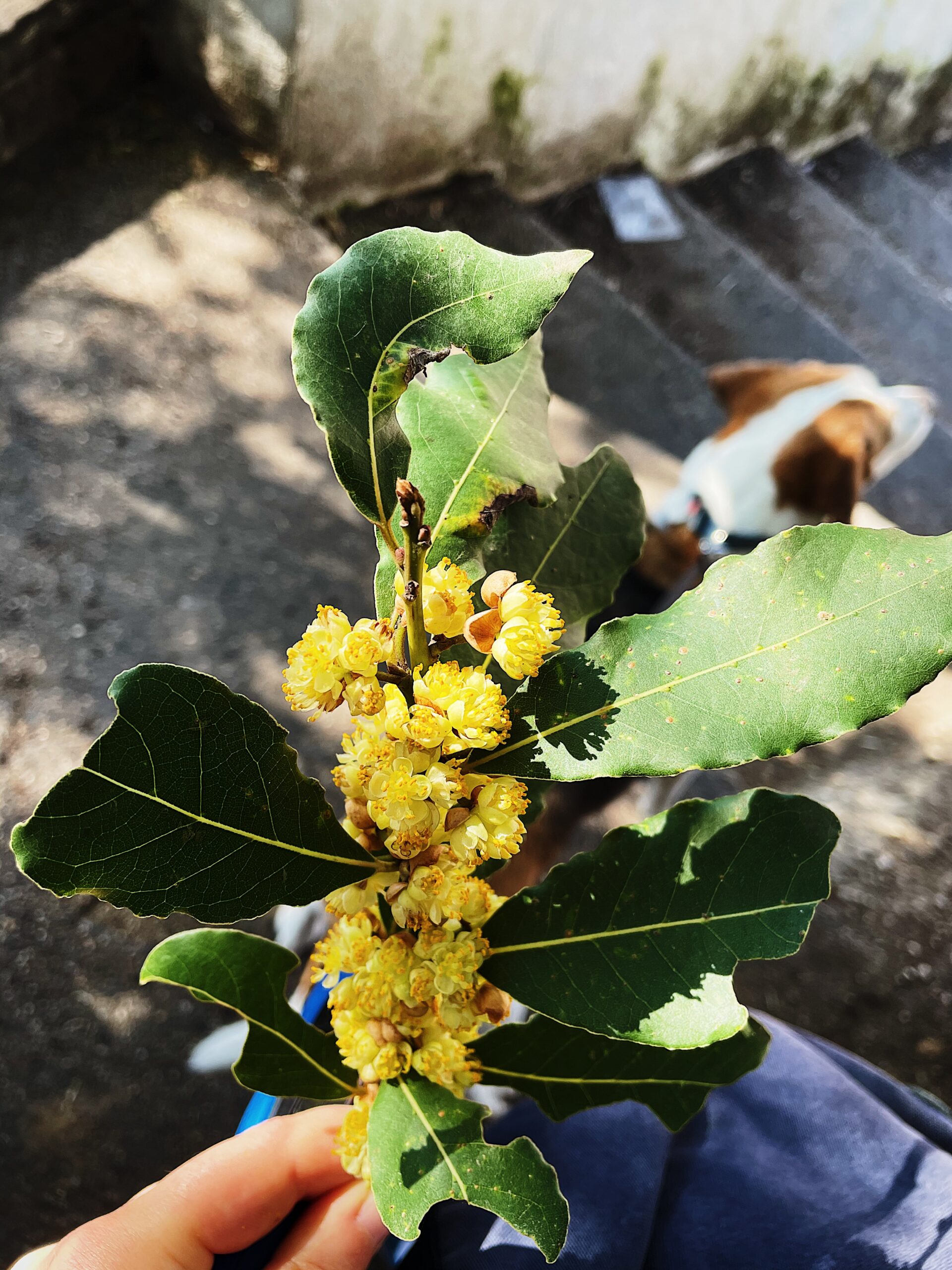 The new case for my Mac has arrived, and guess the theme…
And I've been seeding and nursing new plants for my Lilliputian balcony: parsley – two kinds -, cornflowers and two, hopefully, new entries, rhubarb and eucalyptus.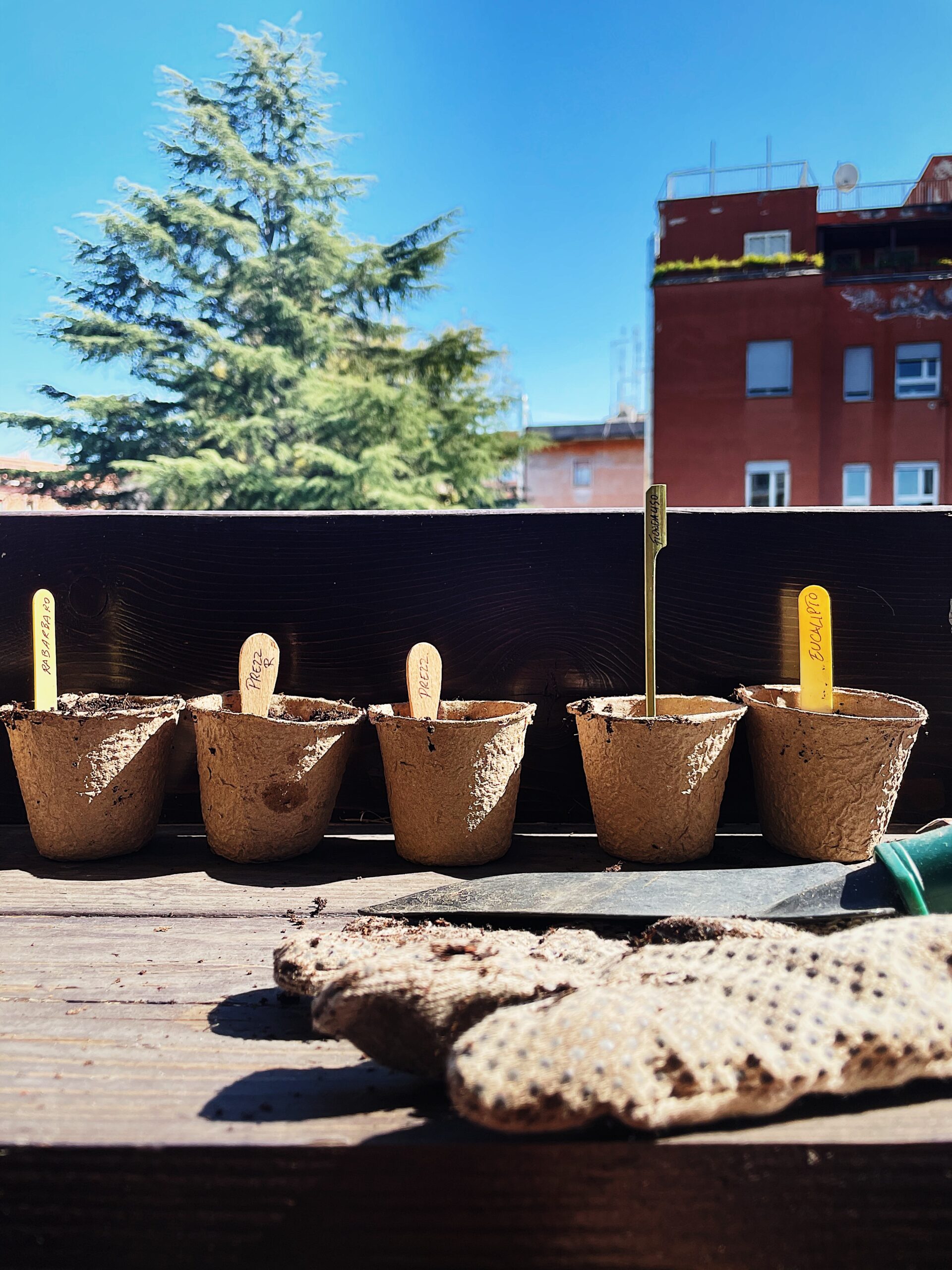 IN THE KITCHEN
I've been cooking a lot, mostly for the Taranto issue, but I also have a super easy recipe to share.
I made pasta with mackerel fillets and yellow tomato sauce. It was delicious!
All you have to do is brown – in a couple of tablespoons of olive oil – and discard one garlic clove. Add mackerel filets (the ones in olive oil or au naturel) and sautè for about five minutes. Add the yellow tomato passata, salt to your taste, cover, and cook five minutes more.
After cooking and seasoning pasta, garnish it with freshly chopped parsley. Divine!
That's it for this week. Have a great Easter, or chocolatey Sunday, my friends. Buona Pasqua o Buona Domenica Cioccolatosa!
Claudia