In this post, you'll find the authentic Italian struffoli recipe from Naples: tiny dough balls, fried, dipped in honey, and sprinkled with colorful confetti.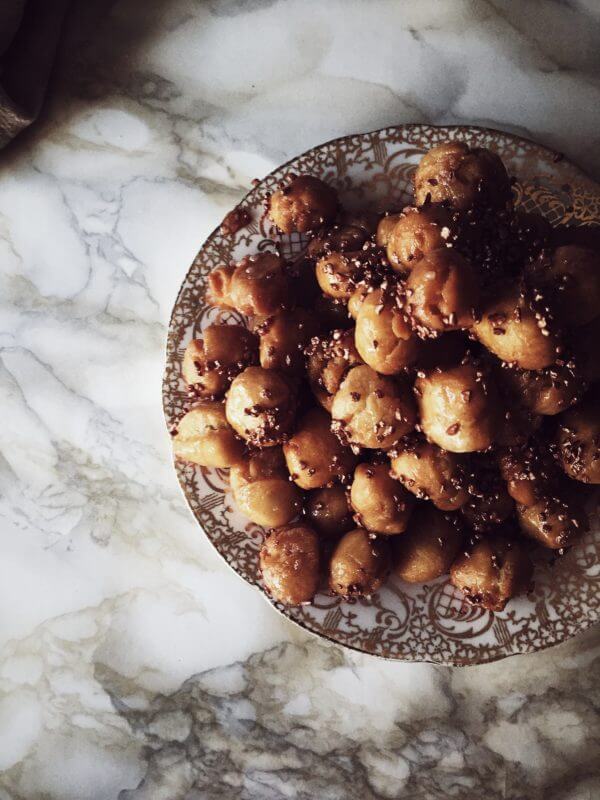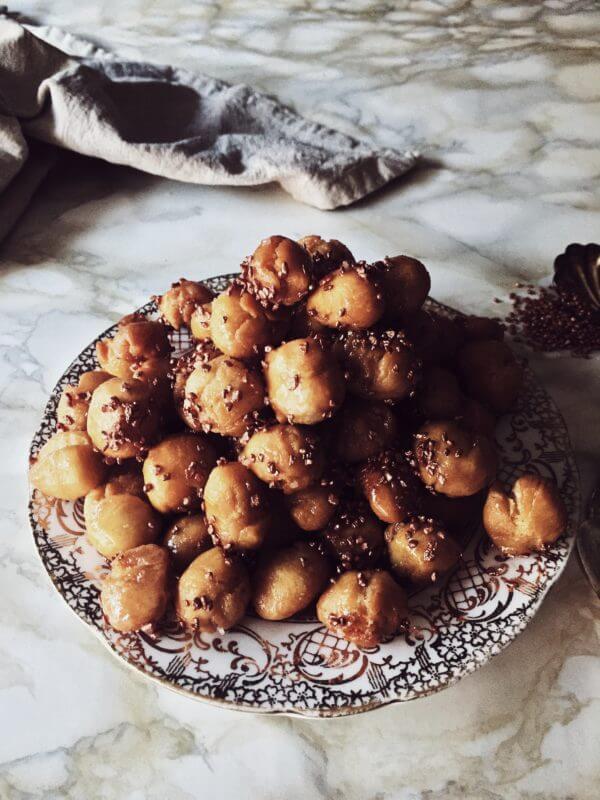 Italian struffoli are a traditional Italian Christmas dessert recipe with Neapolitan origins. Although a Southern dish, you'll find these delicious, sweet bites practically on every table of the peninsula.
Struffoli are extremely easy to eat: by picking one little fried dough ball from the pyramid – or other shape you've given the dessert – at the time, you end up ingurgitating quite a lot of these tiny doses of sugary happiness! But that's ok… it's Christmas!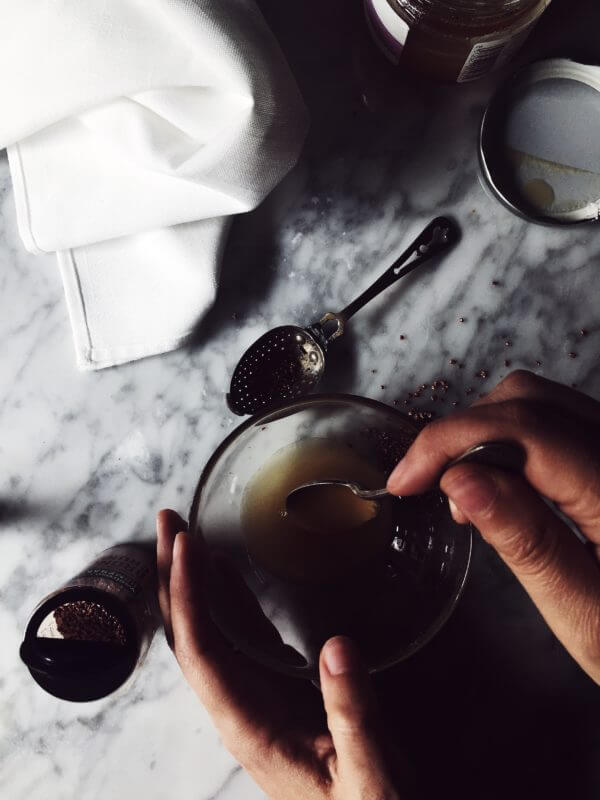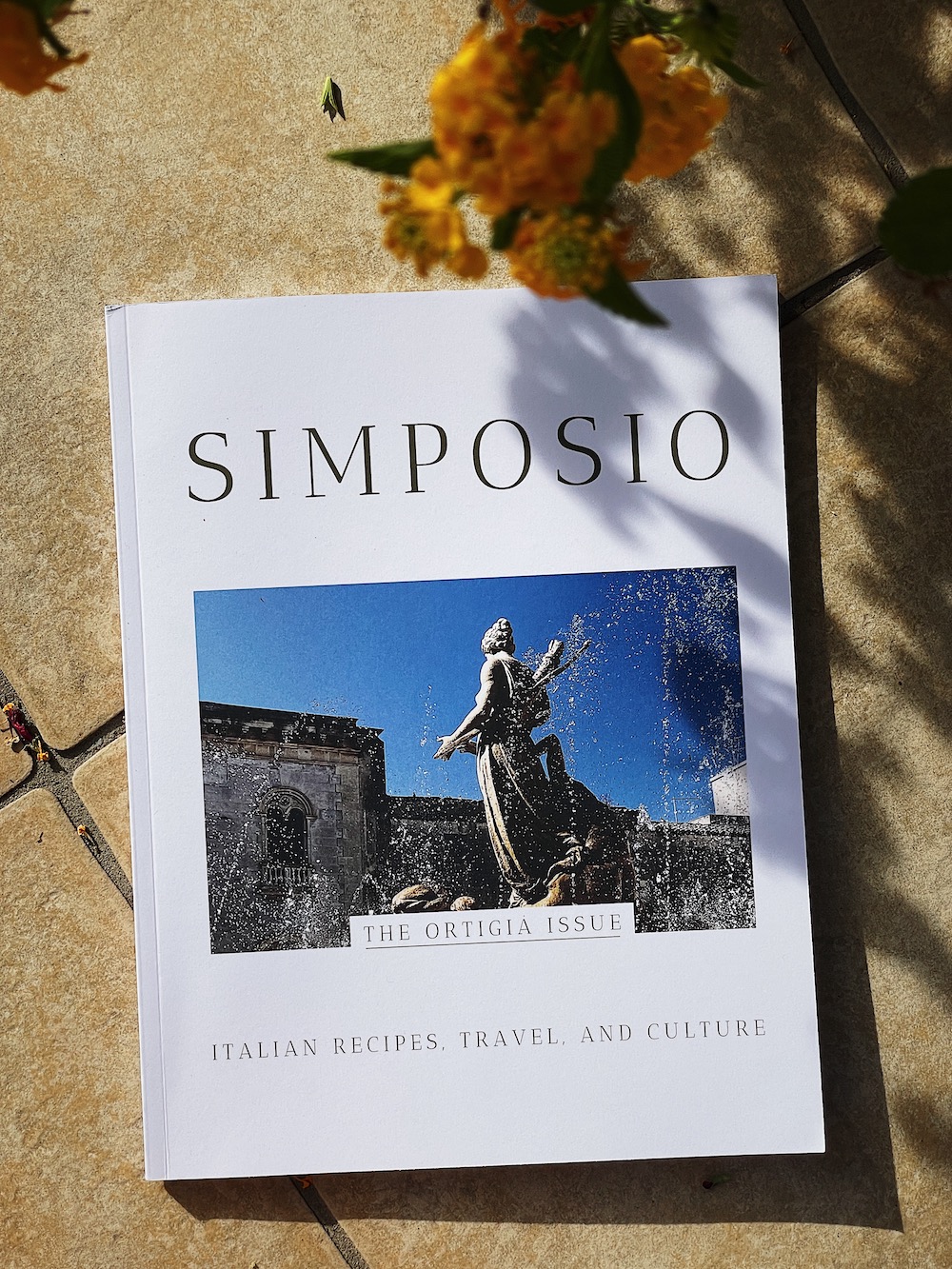 an Italian travel, recipe, and culture magazine
Subscribe to my weekly newsletter and get a
FREE SAMPLE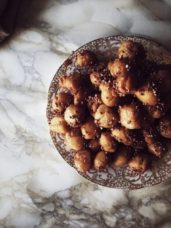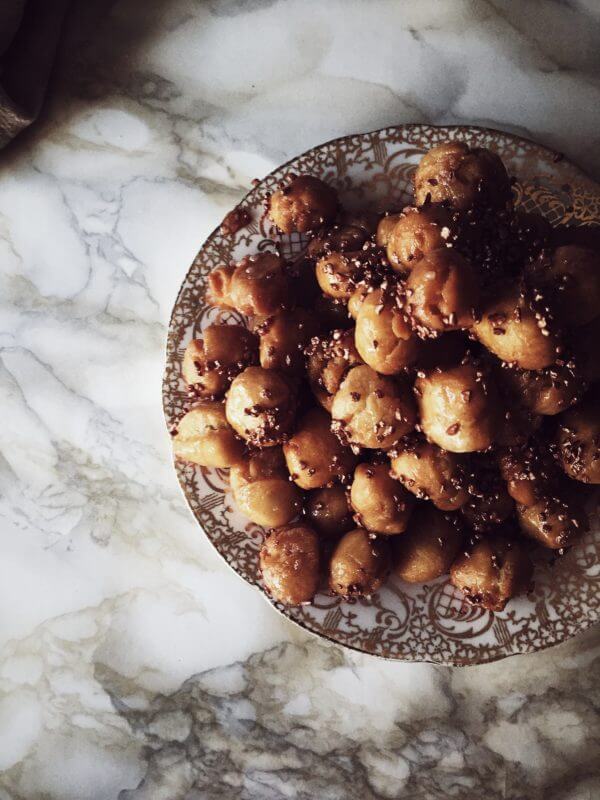 authentic struffoli from Naples
Instructions
Place the flour on a working surface (or food processor bowl). Form a hole in the middle and pour in the egg, the butter, the sugar, the lemon zest, the limoncello and one pinch of salt.

Work the dough until it comes together and you can form a ball.

Cover the dough and let it rest in a warm spot of the house for at least 30 minutes.

Take back the dough and work it, with your hands, to get 3 cm/1 inch large cylinders. Cut them in 2.5 cm/1 inch pieces and display them over a floured surface. You may work each piece between your palms to get a spherical, more regular form and a smoother surface (not mandatory).

Heat the oil in a medium tall pot.

Use a colander or a fine sieve to shake the struffoli and get rid of the excess flour. 

Toss them in the hot oil. When golden brown, use a skimmer to transfer them to a plate lined with kitchen paper - to absorb the extra grease.

Immediately after frying the dough balls, heat the honey in a large pot until liquid. Throw in the struffoli and mix delicately. As soon as they are all well covered with honey and the temperature has decreased a bit, add the confetti, mix well and pour everything on a serving plate. You can give the pile a pyramid or a wreath shape, according to your taste.

Bring to room temperature and serve.
Recipe Notes
You can make struffoli one to two days before Christmas.

Struffoli will last five days to one week, stored at room temperature, and covered with a plastic film (yes, it will stick a little).

You can prepare the dough a day before frying it and store it in the refrigerator.

Don't store the fried struffoli in the fridge!
Struffoli are a hand eating dessert. People can pick bite-sized balls from the sticky pile, or they can use tongs… but it's too complicated…
Enjoy a sweet Italian Christmas!
Claudia