Bechamel sauce recipe for lasagna, pasta, and other Italian delights.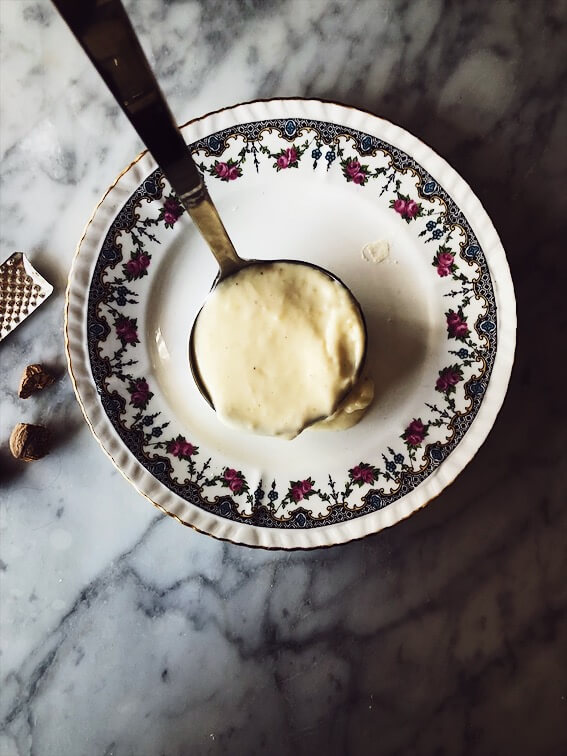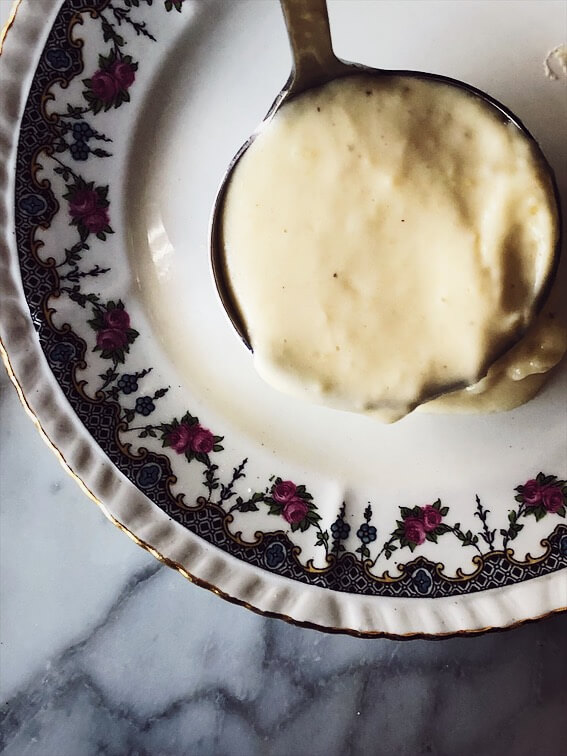 bechamel sauce: what, where, how? 
Bechamel. "besciamella" in Italian, is a basic sauce recipe that we use to make lasagna, pasta, crepes, quiches, pot pies, and vegetables au gratin. This creamy, dense sauce is perfect to bind flavors into nutritious, saucy dishes.
It is made by adding milk and nutmeg to a roux, which is a paste made by cooking butter and flour in a pan. Depending on how and how long you cook bechamel it will be more or less thick. 
The bechamel sauce recipe has Italian origins, Tuscan to be exact, but was exported to France by Caterina de Medici, when, in 1547, she became queen of France and took her entourage with her.
tips
You can make bechamel in advance and store it in the refrigerator 2-3 days. To avoid it to form a film, cover it with plastic, in contact with the surface.
You can also freeze it in a glass jar or plastic container for up to 3 months. When you defrost it (best if you place it in the refrigerator overnight), it might split, but you can solve the issue by heating it in a small saucepan and whipping it continuously.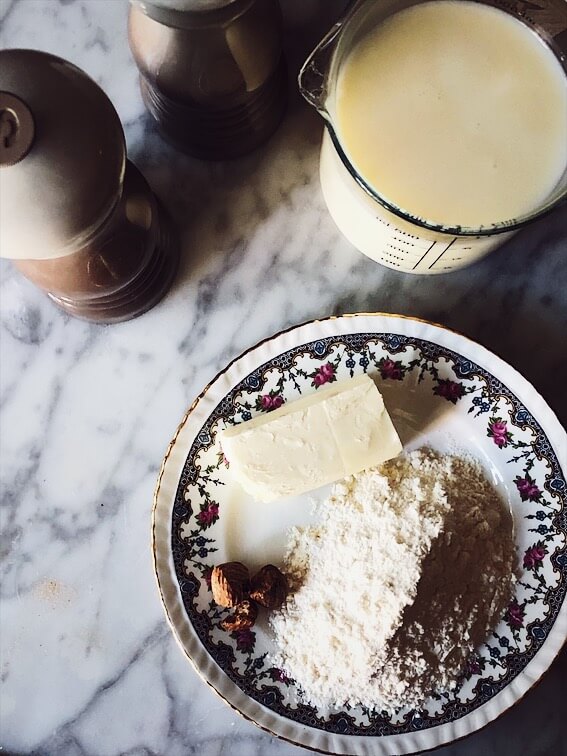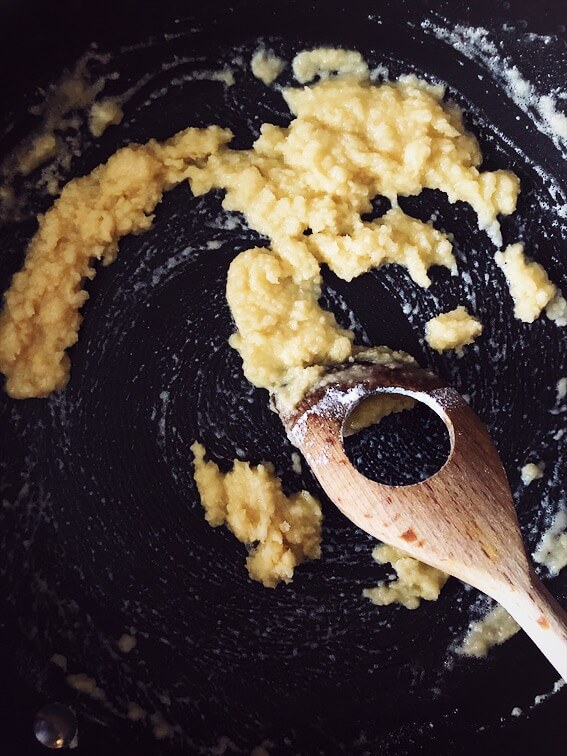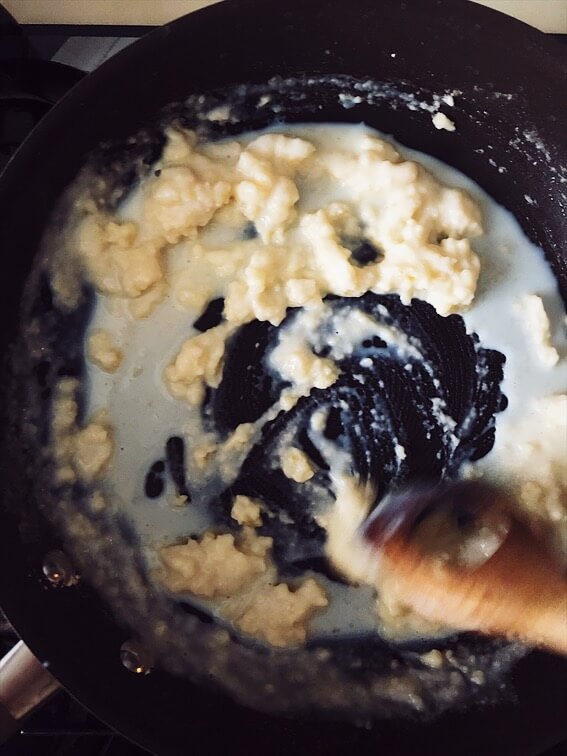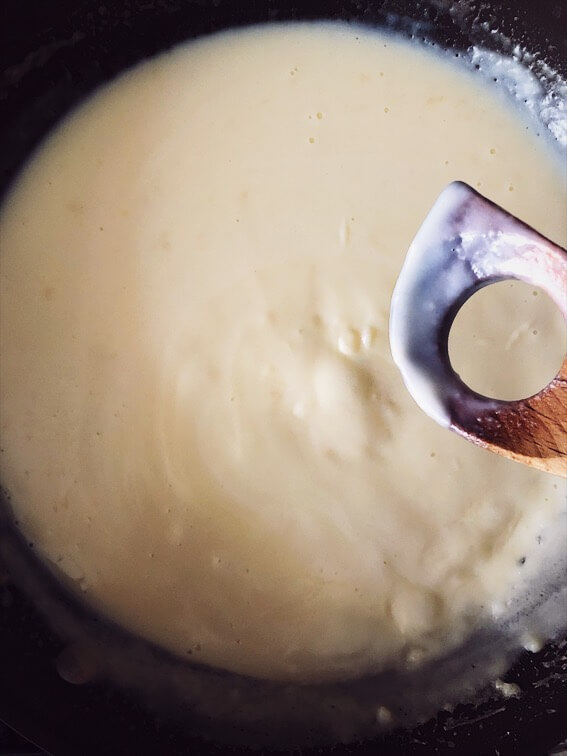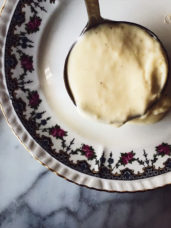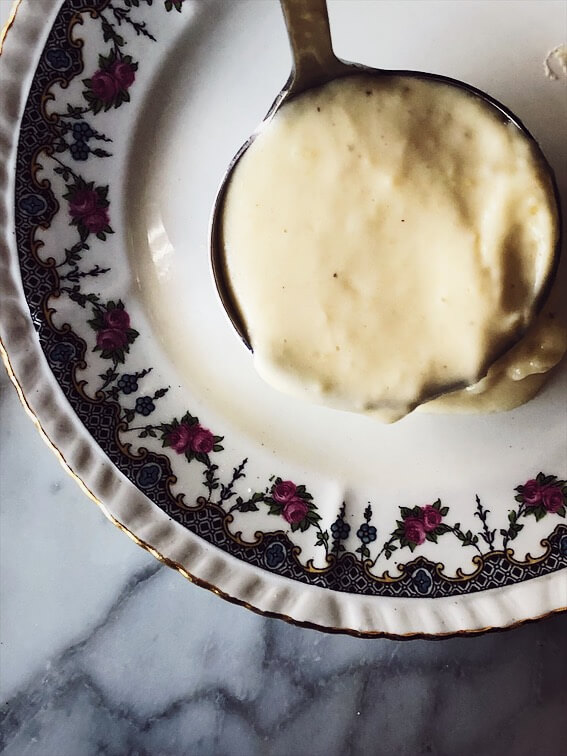 bechamel recipe
Ingredients
1.7

oz

butter

50 gr

1.7

oz

00 flour

50 gr or 1/3 cup + 1 tablespoon

17

oz

cow milk

500 ml or 2 cups

1

teaspoon

salt

a few grinds

of white or black pepper

1/4 teaspoon

1/8

teaspoon

of grated nutmeg

- more or less as per your taste
Instructions
Cut butter in pieces (all the same size for them to cook uniformly) and place it in a medium pan.

Melt over medium heat. Add all the flour at once and stir energetically with a wooden spoon until completely amalgamated.

Remove from heat and let temperature decrease for a couple of minutes.

Add milk, return to the stovetop and bring to a boil, medium heat, stirring continuously.

Add salt, pepper and nutmeg and mix.

Cover and cook, on the lowest heat, 15-20 minutes (if you see sides browning, remove immediately).
Recipe Notes
Don't worry If you get lumps: use a whisk and mix quickly to remove them. If they're really a lot use a hand blender to smooth the cream.
If you want a thicker béchamel sauce, cook it uncovered, a few minutes more, until you get your desired consistency.
Depending on how intense you want the taste of your bechamel sauce to be:

only melt the butter (mild),
lightly brown it (medium flavor)
or brown it being careful not to burn it (intense).
enjoy your bechamel sauce recipe and all the goodies you'll cook with it!
Claudia