Chickpea tuna salad to be served warm.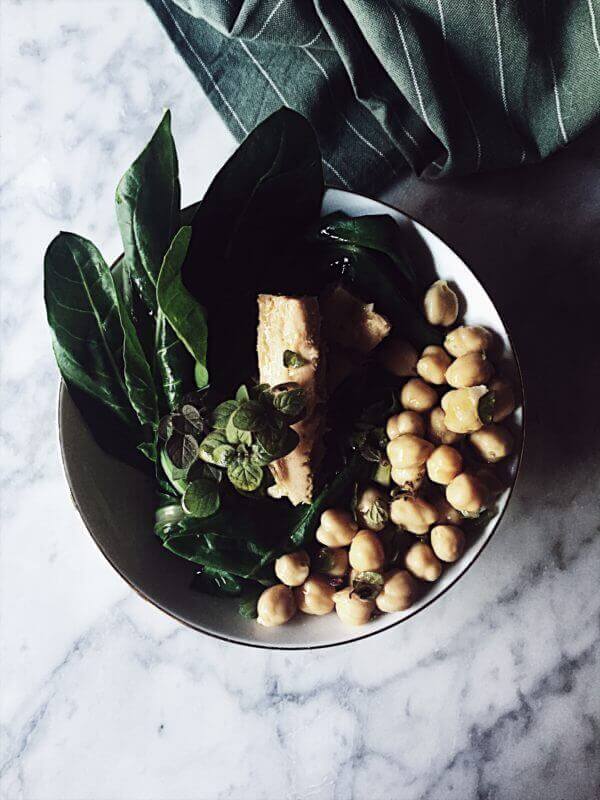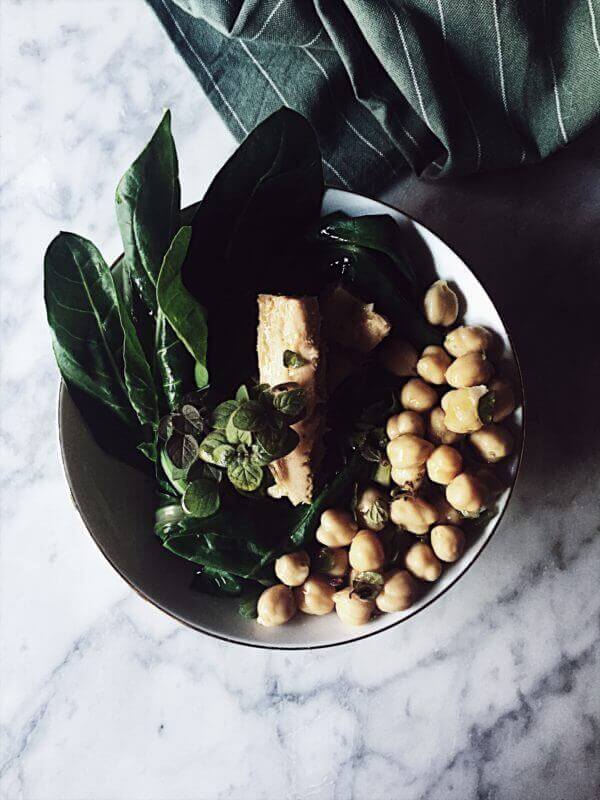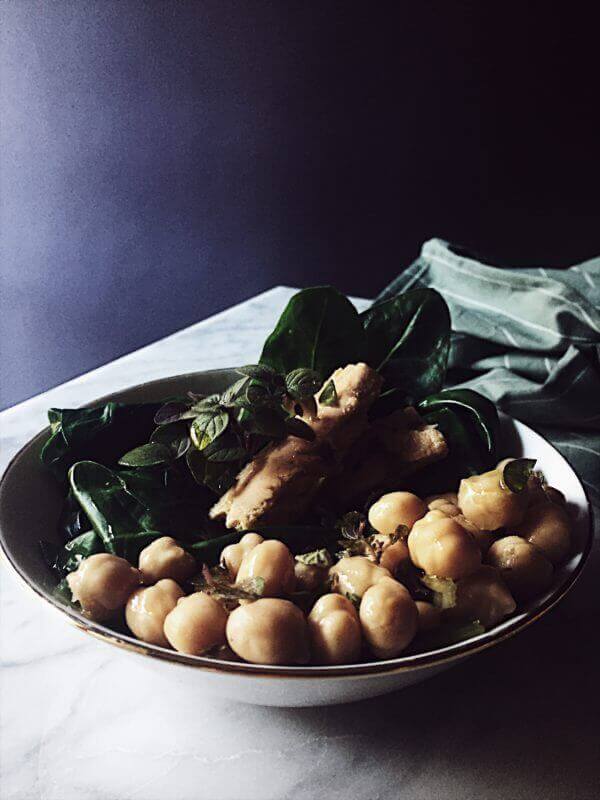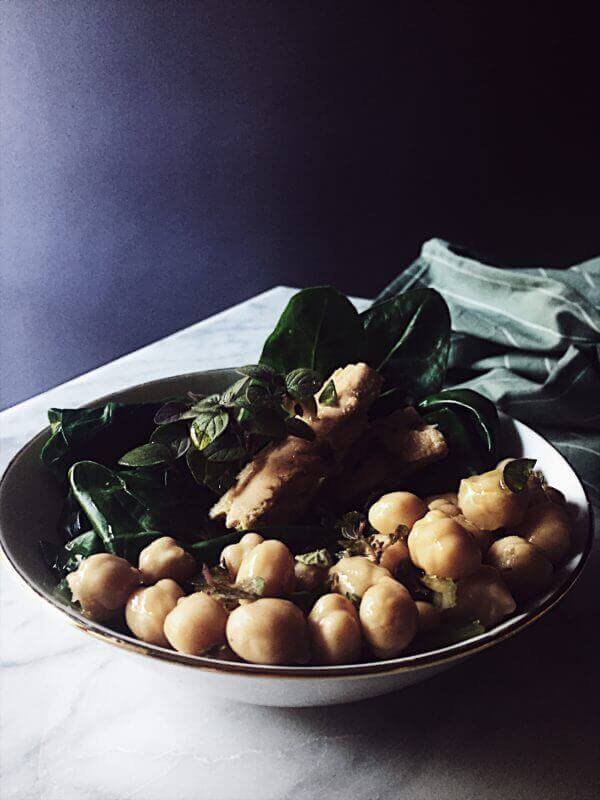 This chickpea tuna salad is perfect for eating a healthy salad on cold seasons days. Because it is a hot or warm salad.
The chickpea and tuna salad is made with chard, and seasoned with oregano and olive oil: an easy salad recipe you will make in minutes (most ingredients are pre-cooked) and savor at home, sheltered and cozy!
This easy chickpea tuna salad recipe is seasoned with fresh oregano, as my home plants are florid as never before, but you can also use dried oregano.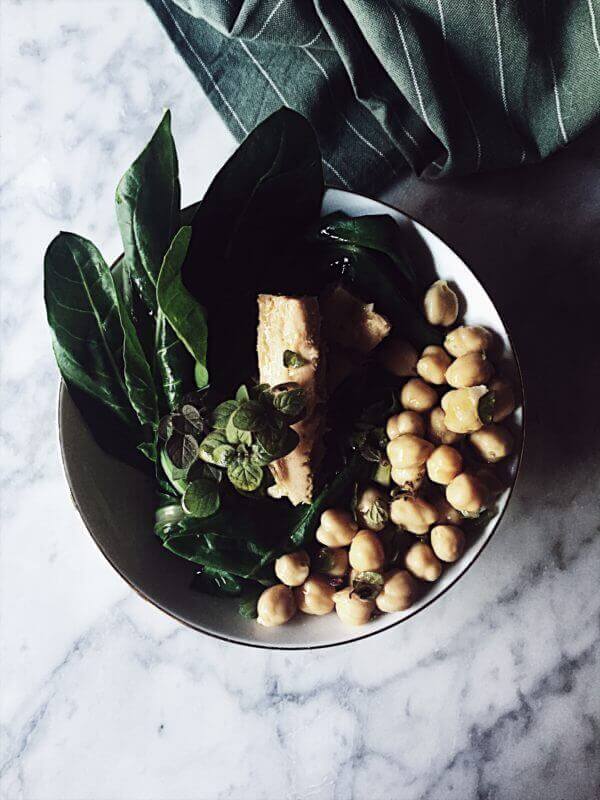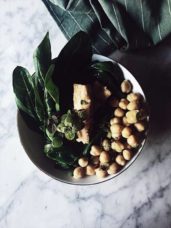 Chickpea tuna salad
Ingredients
1

big handful of clean chard

1

cup

of precooked chickpeas

1

cup

of olive oil tuna filets

2

tablespoons

of fresh oregano leaves

2

tablespoons

of extra virgin olive oil

salt
Instructions
Clean and blanch the chard. I placed it in a colander, salted it and poured about two liters of boiling water all over it.

Finely chop the oregano. Drain the tuna filets and the chickpeas.

Mix chard, tuna, chickpeas and olive oil in a bowl. Salt to taste.

Transfer the whole bowl in a large skillet and sautee a few minutes.

Serve hot and enjoy.
enjoy your chickpea tuna salad!
Claudia