Chocolate spoons for any sweet occasion!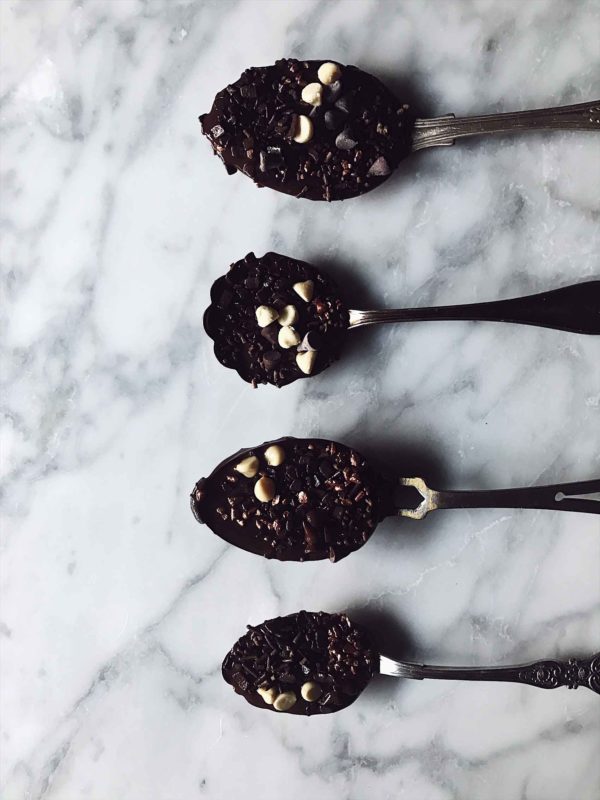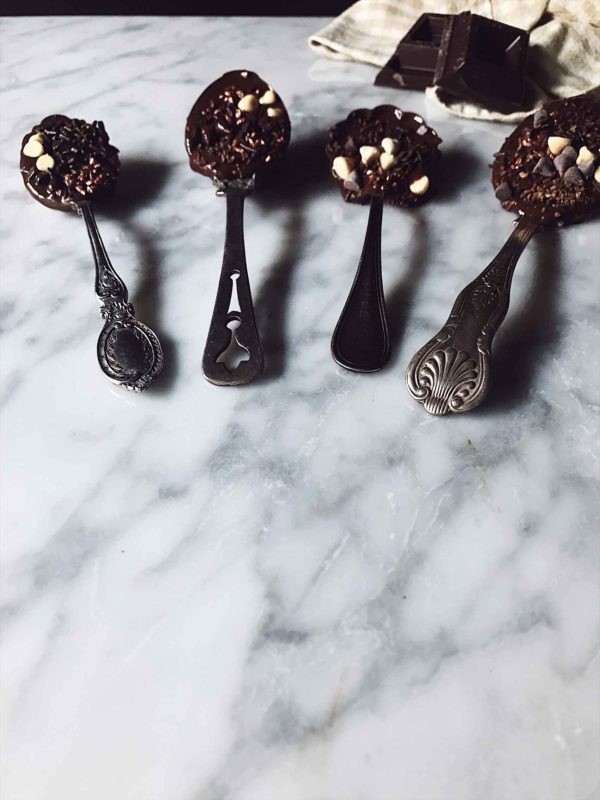 You can use chocolate spoons as treats, place cards or favors. And you can vary themes from Easter to Christmas.
The first time I made them "Spring garden" themed. This time I made them "Hurray for Chocolate" themed.
Imagine yourself starving for chocolate, and then suddenly remembering you have these chocolate spoons. Then imagine yourself on the sofa, watching a good movie, and crunching over the quintessence of chocolate. Finally, imagine yourself offering these cuties to your guests, at your movie night, Christmas party or Spring picnic. Looks good, doesn't it.
To date, I must admit I've devoured almost all the chocolate spoons I made, and given away just a few.
But will replicate the recipe and spread chocolate jubilee all around.
Wanna join me?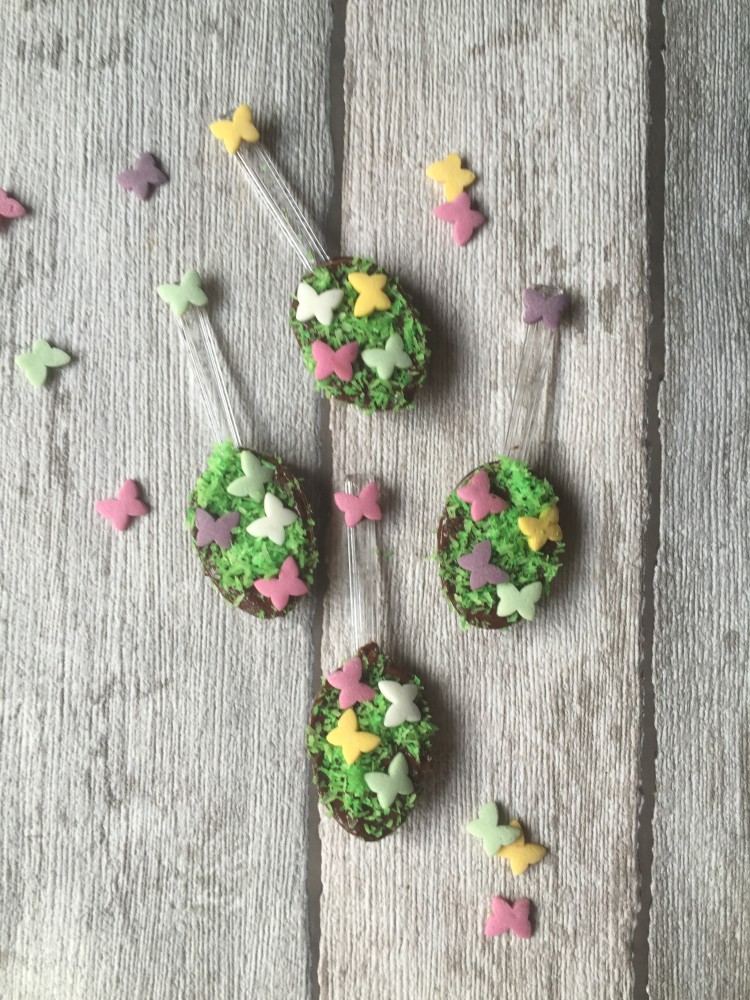 You'll need:
Dark chocolate (I hade 70% chocolate) – 1.7-2.2 oz/50-60 gr for 4 spoons.
Plastic, metallic or wood spoons
Coconut flakes – ¼ cup
Green edible dye
Sugar confetti (flowers, butterflies, easter eggs)
or
Color the coconut flakes with as much drops of color as necessary to get a green grass color.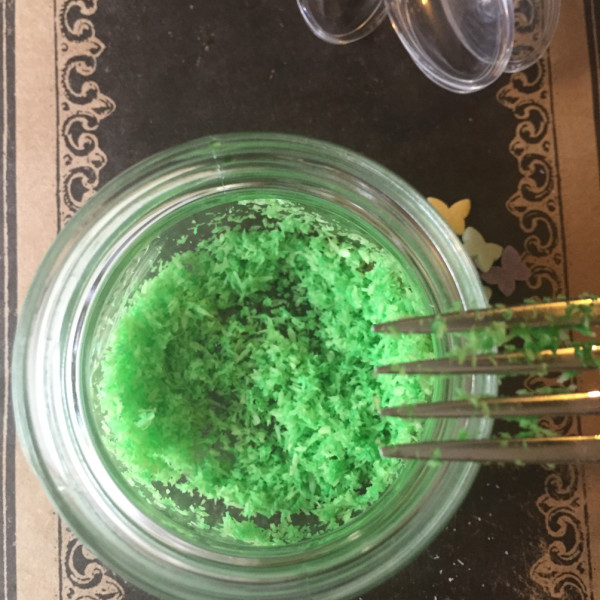 Bain-marie the chocolate, fill in the spoons (placed on parchment paper), wait less than a minute for temperature to decrease a bit.
Decorate with the coconut flakes and confetti or just chocolate confetti.
Let dry completely.
enjoy your chocolate spoons!

Claudia