This Simposio is a Cinque Terre slow travel cookbook for mindful travelers, Italophiles, and adventurous cooks in search of the real authentic Italy.
a Cinque Terre slow travel cookbook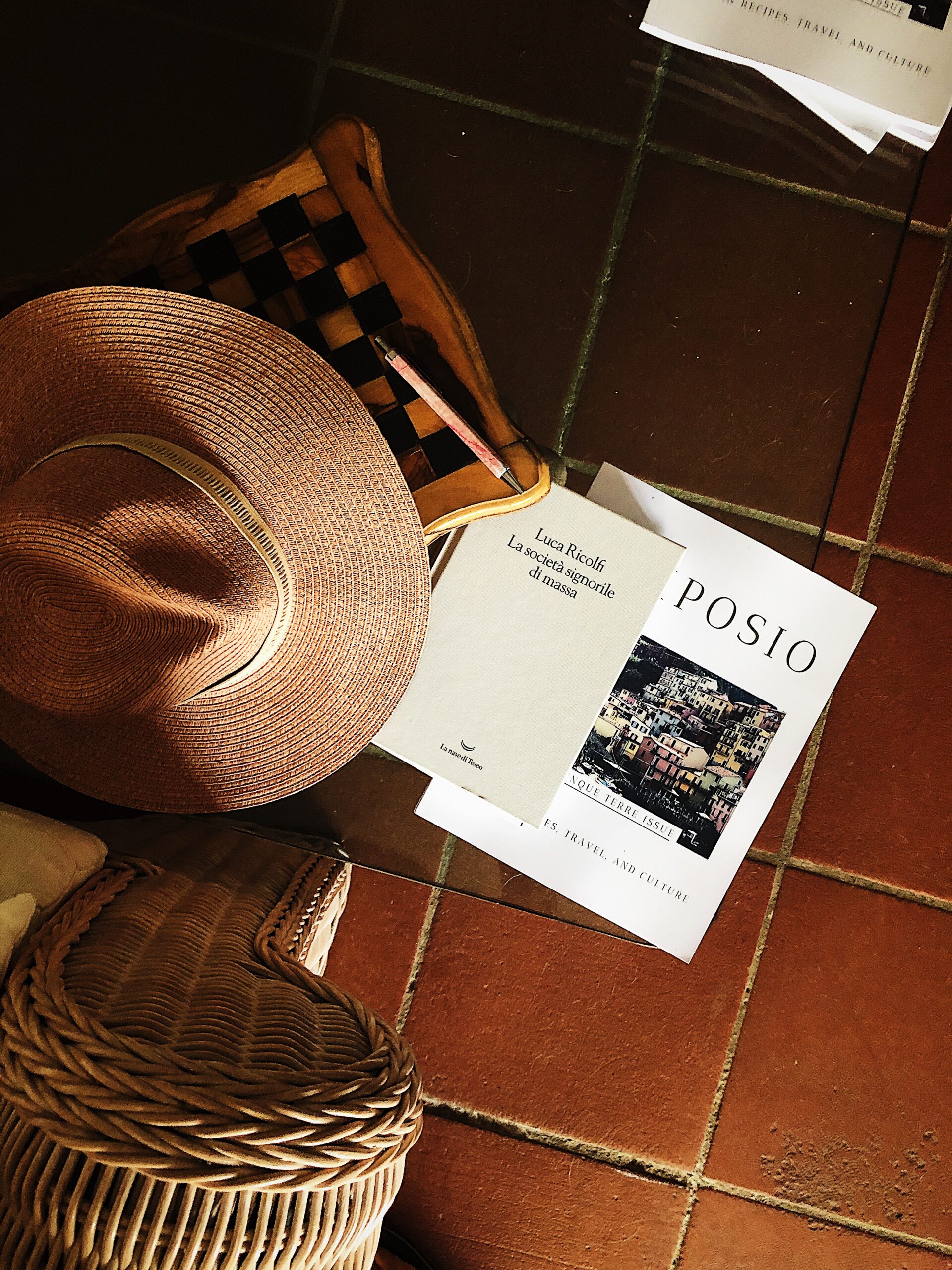 A CINQUE TERRE TRAVEL COOKBOOK
This Simposio is a slow – very slow – travel cookbook dedicated to Cinque Terre travel, to the places, the food, the traditional recipes, and the local culture of a tiny coastal strip of Liguria's Riviera.
Cinque Terre is the Ligurian region of sea, poetry, and anchovies. Discover it in the company of an Italian friend: explore the Cinque Terre – the five lands -, taste the food, learn the culture, meet the people, and take home beautiful photographs.
A TRAVEL COOKBOOK TO EXPLORE AUTHENTIC CINQUE TERRE
This cookbook aims to lead you through the five villages of Cinque Terre with pictures, stories, anecdotes, recipes, and the authentic point of view of an Italian author. My purpose is to make you experience Italy as I see it: as if you were traveling and cooking next to me – and I was tormenting you with my gab and my mental frills. Because traveling, slow and mindful traveling, means seeing the good and the bad and letting things touch you deeply.
Any guide can tell you what to see, what to do, and what to eat; this one goes a bit further. It is a cookbook but also a journal, a travelogue. A trip with a nerdy friend that read and researched all she could find. A mindful journey through Italy's unique heritage. 
INSIDE THE CINQUE TERRE SIMPOSIO
Cinque Terre will caress you with its pastel colors, nourish you with its food, make you mad with the overexposure to tourism, and then lull you on the waves of its deep blue sea.
Ready? Pronti?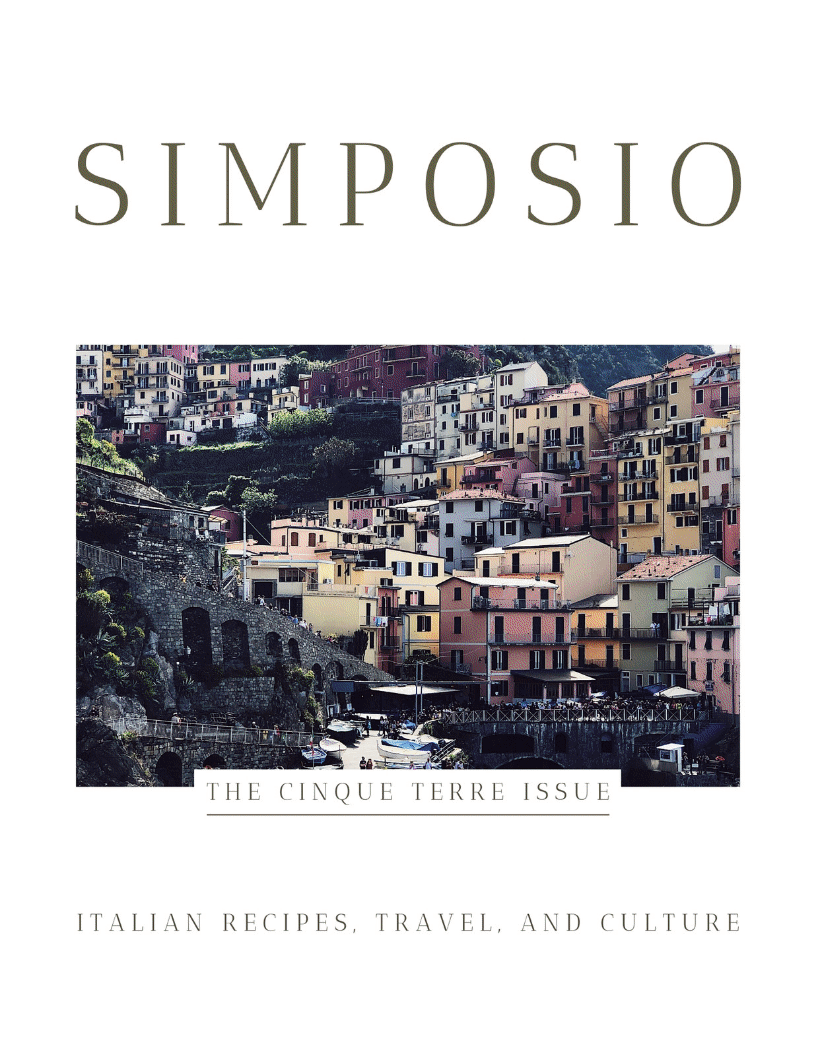 ready to discover Liguria?
In the Cinque Terre Simposio, you'll find:
06 Welcome
08 A Bucket List
10 Cinque Terre
14 Riomaggiore
20 Heydi The Winemaker
24 Levanto
28 Monterosso
36 Eugenio Montale
40 Vernazza
44 Manarola
50 Corniglia
56 Cinque Terre Recipes
58 Acciughe di Monterosso
60 Salsa Marinara
62 Pesto Genovese
64 Croxetti or Corsetti
68 Sarsa de Pignêu
70 Pesto Pasta, Potatoes and Green Beans
72 Prescinseua Cheese
74 Potato Ravioli
78 Ciuppin Fish Soup
82 Cuttlefish & Potatoes
84 Tiàn de anciue
86 Monterosso Shrimps
88 Ligurian Green Beans
90 Pesto Artichokes
92 Torta Di Riso
96 Marò Di Fave: Ligurian Fava Pesto
98 Calendimaggio
100 Spring Cooking
102 Fresh Garlic Aglio Olio E Peperoncino
106 Fresh Garlic Frittata
108 Pasta with Prawns And Asparagus
110 Rhubarb Liquor
112 Rhubarb Syrup
114 Olive Oil
122 How To Buy And Cook Olive Oil
126 How To Taste Olive Oil
130 Nonna Remedies
Enjoy Cinque Terre!
Claudia