Colored skewers: this is the perfect, Pinterest inspired BBQ DIY project.
Very easy, very fun and good looking too!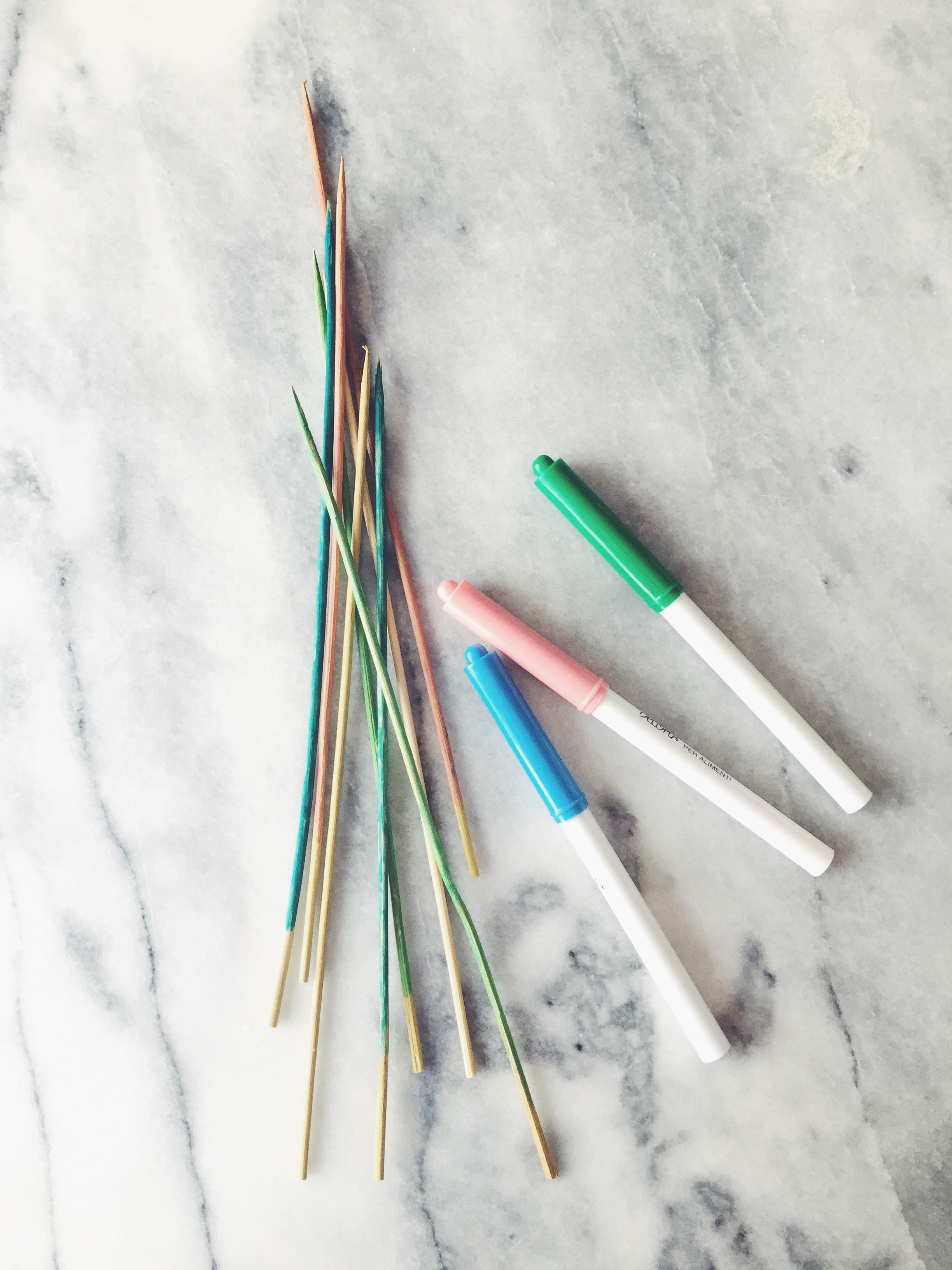 colored skewers methods
I tried two methods.
Method 1
You'll need:
Wood/bamboo skewers
Food coloring (gel gives better results)
Vinegar
Hot tap water
A glass or plastic bottle
Fill the bottle with hot tap water, add 1/3 cup of vinegar and ½ teaspoon of the food color of your choice (you won't get that exact color, because the wood base is not white).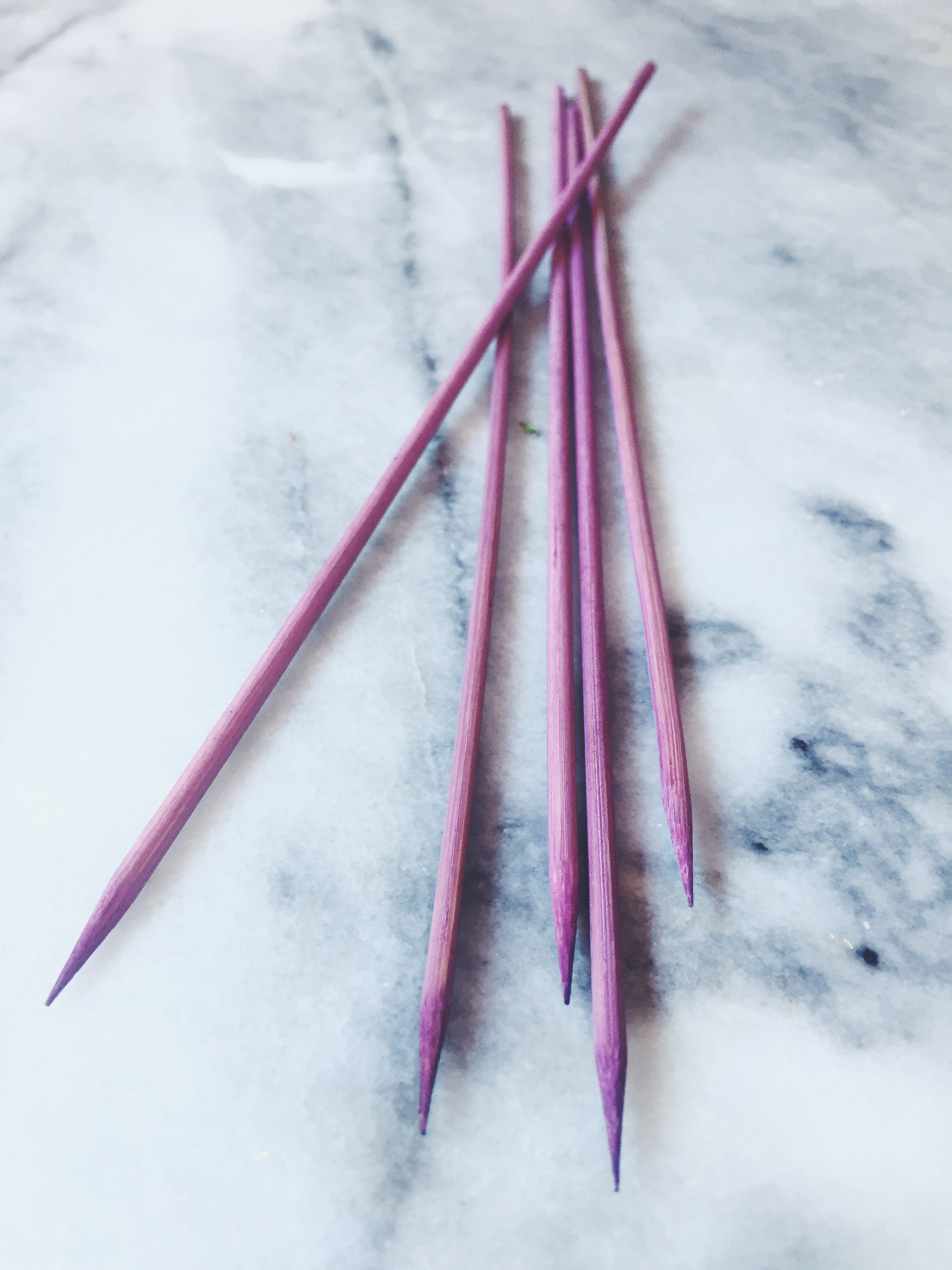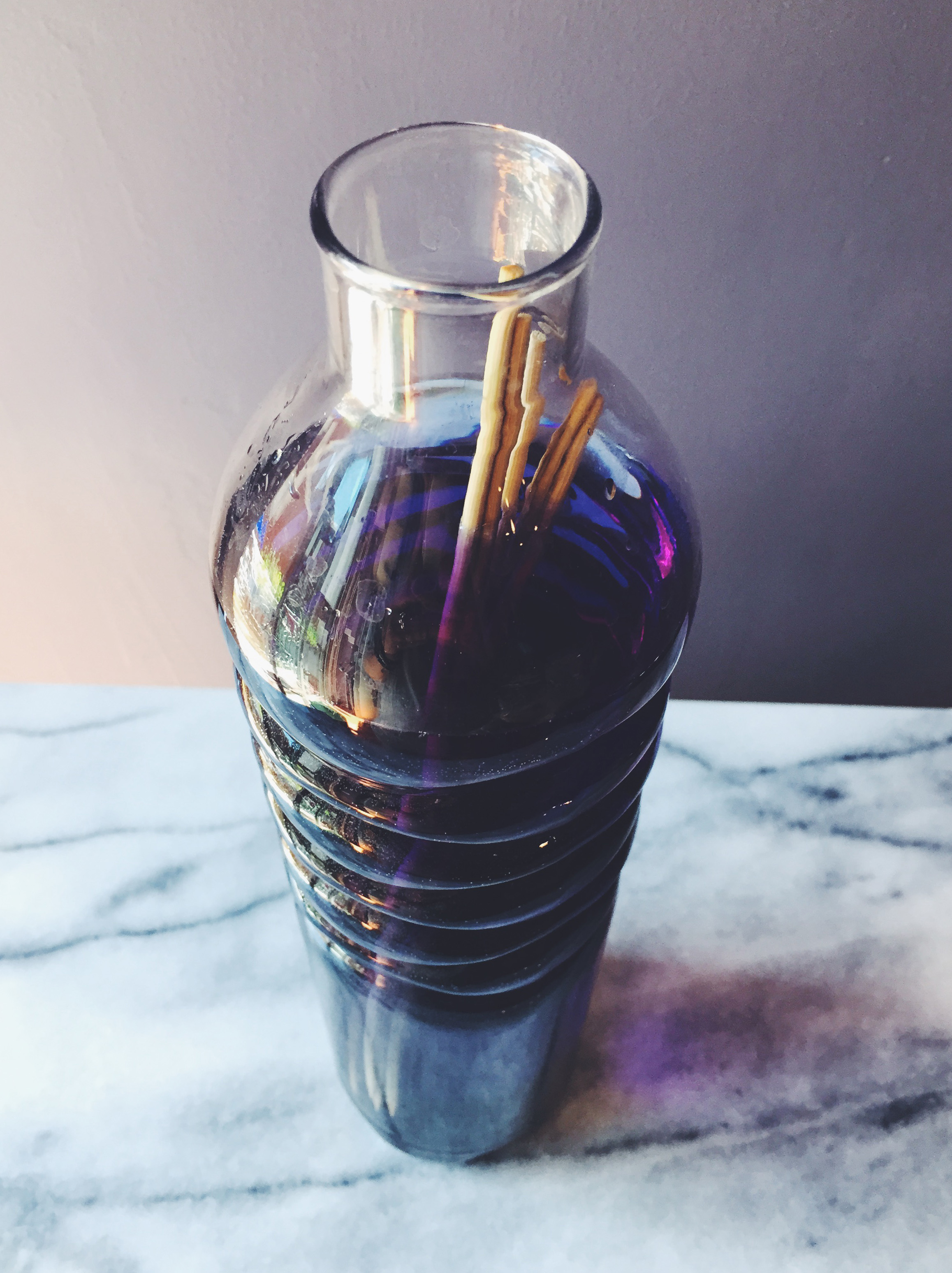 Stir and add the skewers. I left them in the bottle overnight, to get more intense colored skewers.
And as I mentioned before, I used purple and got fuchsia, but a nice, girly fuchsia.
Method 2:
I had food coloring markers: so I simply colored the skewers one at the time. It was more manual work, but it gave me good results, maybe better than method 1.
Let dry very well. Be aware, they could stain food a little… but who cares?
enjoy your colored skewers!
Claudia