The dough of this rustic and crusty Italian bread recipe is a little hard-working, and you need time for rising. But it's worth the effort: think of the bruschetta you'll make with it! Also, you can use a stand mixer to optimize time and fatigue.
This recipe for crusty Italian bread is made with a bread cloche for the oven, but you can use a dutch oven as well.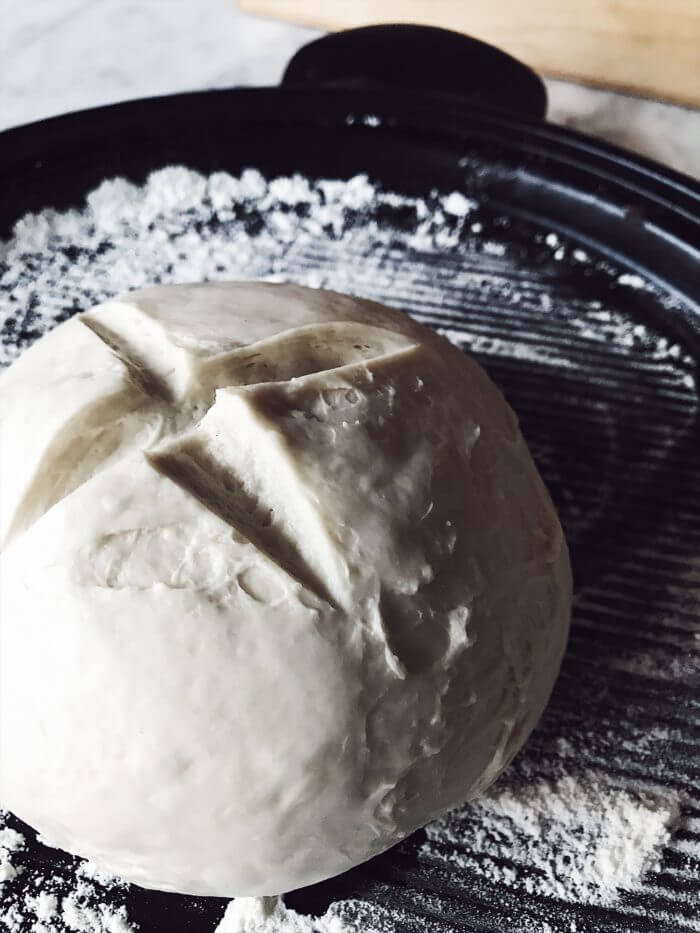 Here's my affiliate link (which means I get a little fee, let's say a coffee, if you purchase it) for the bread cloche I used and liked quite much using.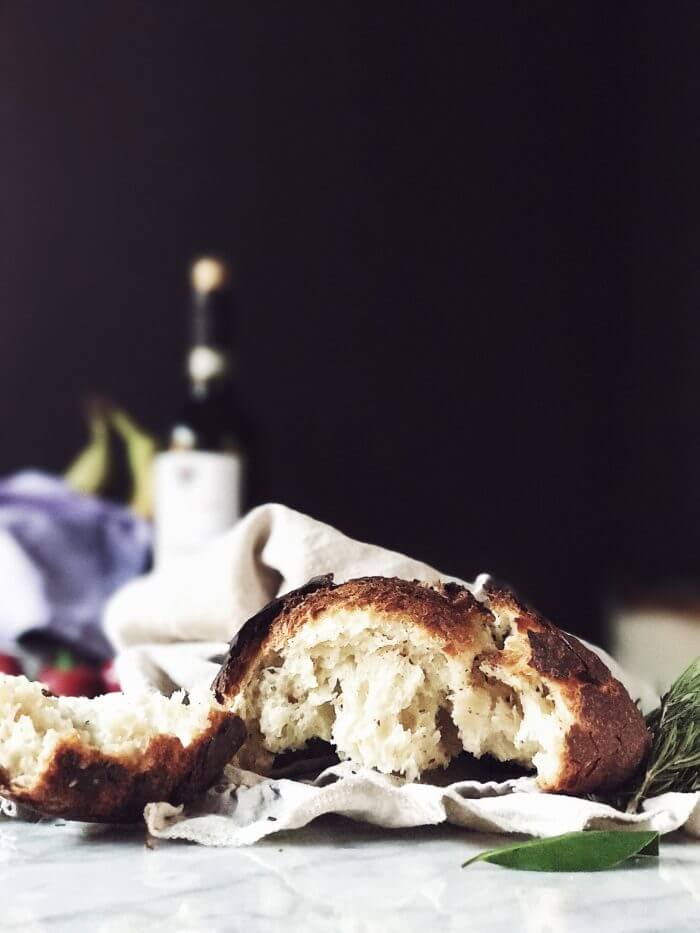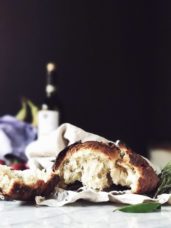 Italian bread recipe
Ingredients
8.8

oz

0 (or Manitoba) flour

250 gr

1

teaspoon

sea salt (I use pink Himalayan)

8 gr - 0.3 oz

1

teaspoon

confectionary sugar

8 gr - 0.3 oz

1/2

teaspoon

dried yeast

5 gr - 0.2 oz

8.8

oz

warm water (you'll probably use less, it depends on the flour quality)

250 gr

2

tablespoons

of cow milk
Instructions
Day 1
In the stand mixer bowl (dough hook on) mix flour, salt, sugar, and yeast. Add the water, a tablespoon at the time u4ntil you get a ball that sticks to the hook (keep speed medium/low). You should aim for an elastic, sticky dough.

Cover dough with a kitchen cloth and let rise 1.5 hours in a warm, sheltered spot of the house (when winter I place it near the radiator).

Work the dough with your hands for a few minutes. Place it in a bowl, cover it with plastic and refrigerate overnight (at least 12 hours).

Day 2
Take the dough out of the fridge and work it with your hands, folding it over itself more than a couple of times. Finally, form a ball and place it on a floured oven tray (or the base of the bread cloche).

Carve a cross on the top with a sharp knife.

Cover it with a bowl and let rise 1.5 hours.

Brush a little milk over the surface of the dough and sprinkle some flour all over it.

Place the tray in the room temperature oven and bring temperature to 240°C. When you get to that temperature bake 20-30 minutes until you get a light brown-golden crust.

enjoy your pane casereccio!
Claudia