Cucumber basil lemonade recipe made with fresh lime and mint leaves, and sweetened with coconut sugar.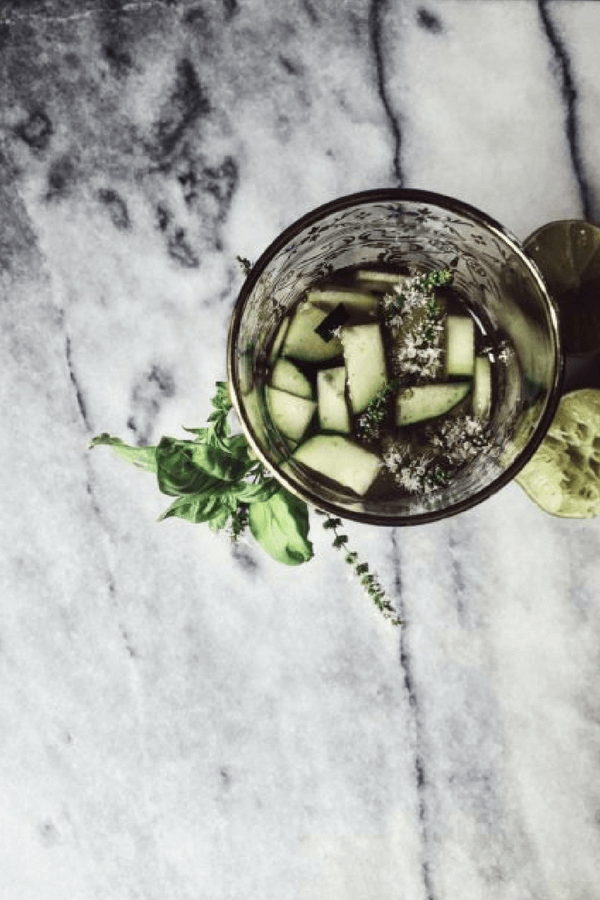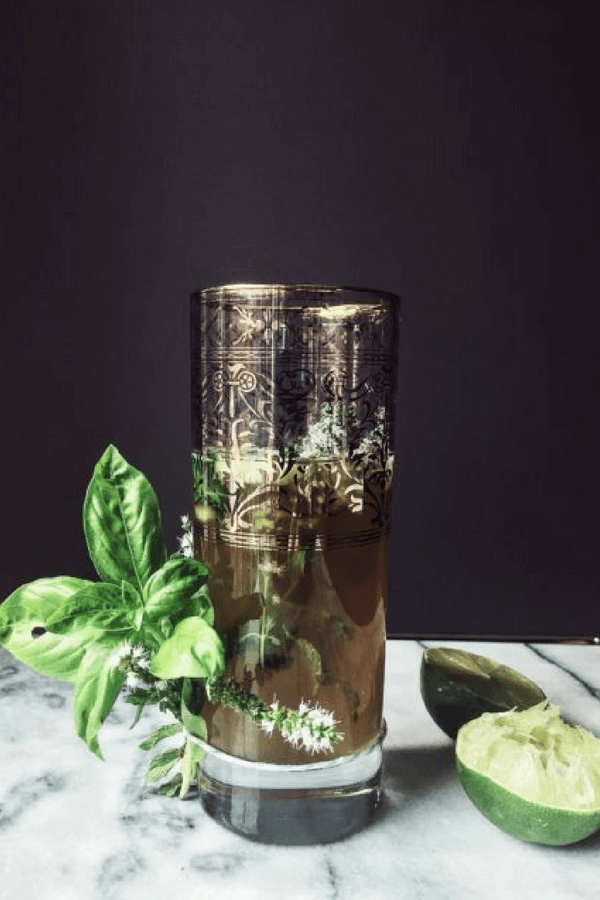 To accompany my chickpeas salad, I made a cucumber basil lemonade recipe, something similar to Seminyak's Fat Gajah's cucumber lemonade, which I became addicted to when I was in Bali this Summer.
It is a delicious drink for Summer days (and nights), it is refreshing, tasty, delicate and pungent at the same time, let's say it has personality. Yes, this is the cucumber basil lemonade with personality!
Every ingredient is fresh, including herbs, and you can try it both with still and sparkling water, but let me tell you this: sparkling water may be the secret ingredient! Don't use a very sparkling water, a mild one works better: it won't overcome the fizziness of cucumber :-).
As for the sugar: I used coconut sugar cause I'm in that phase, but you can opt for brown sugar. In that case lower the quantity, cause it's sweeter and stronger. Add half the dose and taste, then adjust according to your preferences.
As said this is the perfect cucumber lemonade recipe for a salad-based lunch, you know, those fancy lunches with friends or to cuddle yourself. If not I would file it under "healthy aperitivo" and use it to welcome yourself back home after a hard day at work, or a hard in other ways (oh that heat) beach days. A substitute for your iced white wine, or simply the supporting actor of your drinking night :-).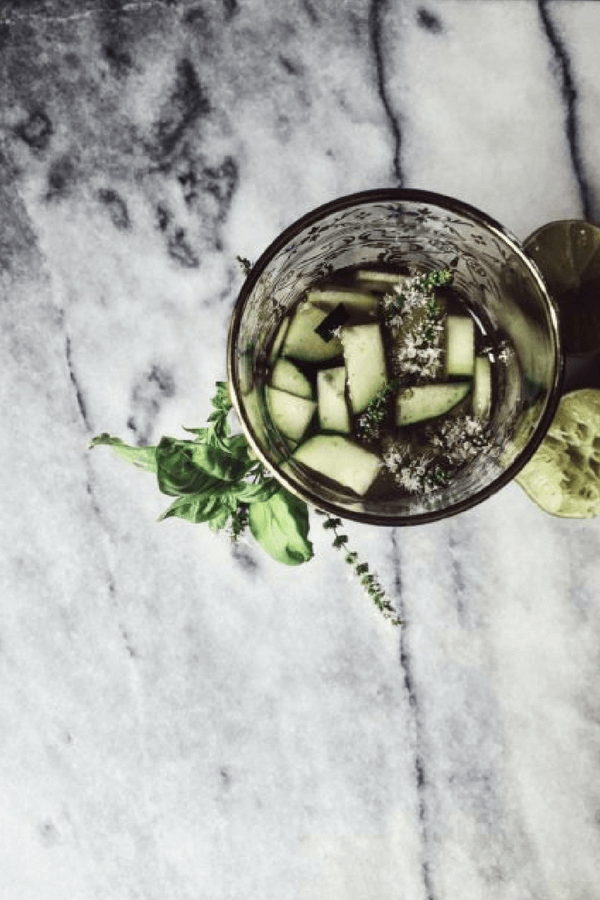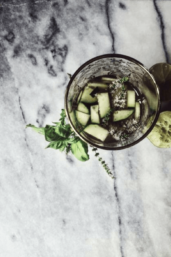 cucumber basil lemonade recipe
Ingredients
3-4

basil leaves

2

tablespoons

thinly chopped cucumber

2

sprigs

spearmint

1

teaspoon

coconut sugar

1/2

lime

1

glass

mineral water (sparkling or still)
Instructions
Pestle basil, cucumber, spearmint and sugar in a mortar, until creamy/liquid.

Pour in a glass, juice in the lime and fill in with mineral water.

Refrigerate at least two hours.
enjoy your cucumber lemonade!
Claudia