The dried porcini risotto recipe: a creamy, earthy and healthy Italian dish for gourmet Meat Free Mondays.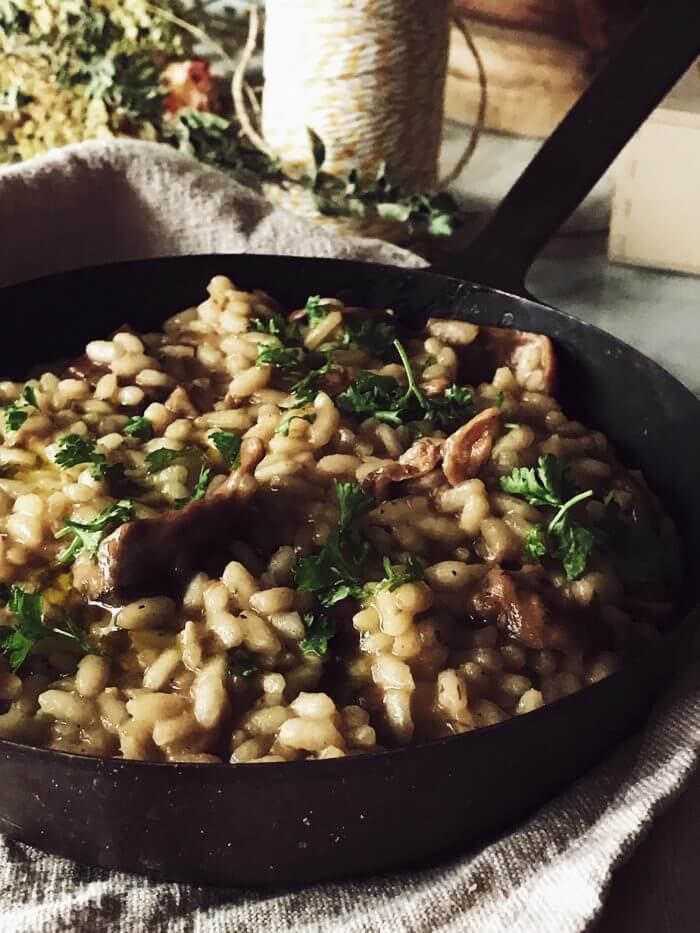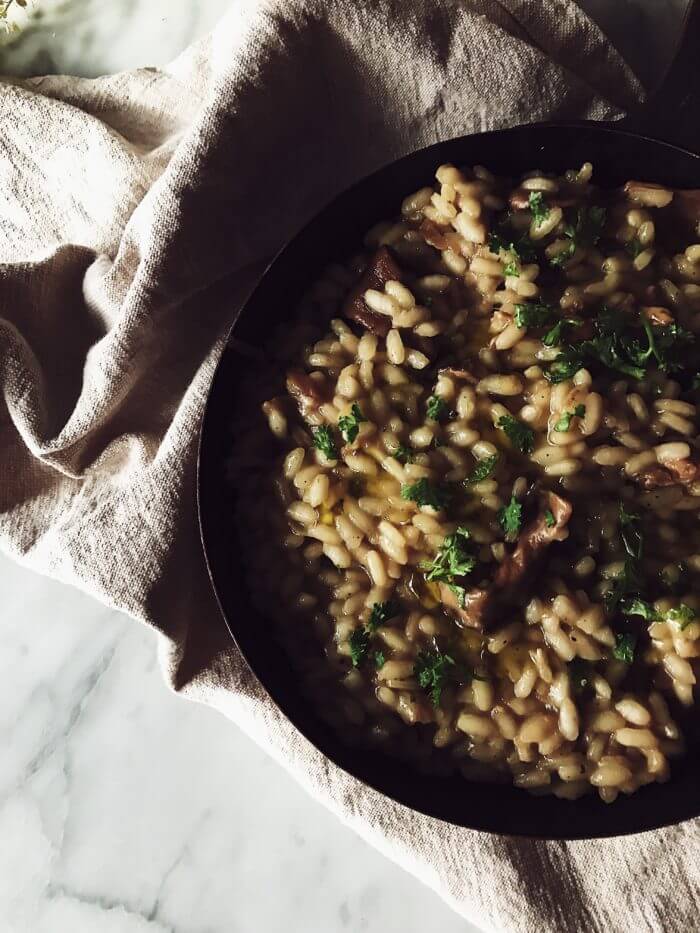 When I find them, I glee with joy: porcini mushrooms are a little pleasure that illuminates my Winter visits at the local market. As they're not that easy to find, most of the time I opt for dried porcini: a very decent alternative, especially when making mushroom risotto. Here's a creamy, earthy dried porcini mushroom risotto recipe, a comfort food we love to make on Meat Free Mondays.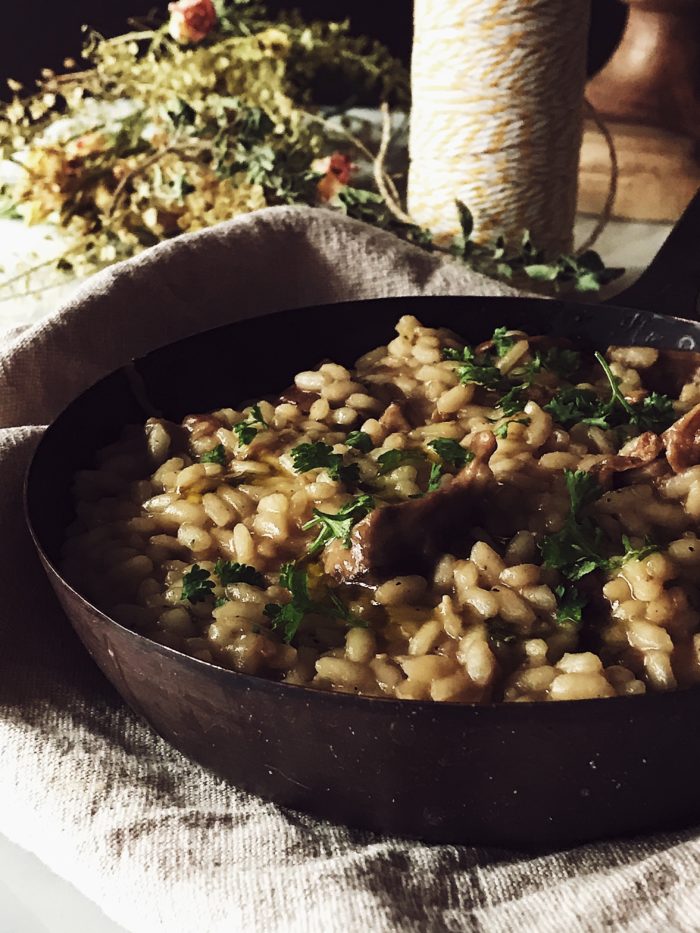 dried porcini risotto
Ingredients
5.3

oz

risotto rice (Carnaroli, Baldo, Arborio or Vialone Nano)

150 gr

17

oz

vegetable stock

1/2 lt

1/2

white onion

1

tablespoon

extra-virgin olive oil

1

oz

dried porcini

30 gr

4-5

tablespoons

grated Parmesan cheese

1

tablespoon

butter

salt & pepper

fresh parsley to garnish
Instructions
Soak the dried porcini in hot tap water for about an hour.

Drain them and set them aside.

In a pot, prepare (or heat) a light vegetable broth and keep it hot, over the minimum heat.

Coarsely chop the parsley and grate the parmesan, and set them aside.

Peel and thinly chop the onion.

Heat the olive oil in a medium skillet, add the onion and brown it for a couple of minutes.

Add the rice and toast it for a couple of minutes, add the porcini and cook them one minute more.

Add a ladleful of broth and cook the rice over medium/low heat until it has absorbed almost all the liquids. Keep adding one ladleful of broth at the time until the rice is cooked (al dente). Don't add broth before the previous ladleful has been almost totally absorbed. If you finish broth, you can continue with hot water.

Once the rice is cooked, turn off the heat, add salt and pepper to your taste, and toss in the butter and the grated parmesan. Mix with a wooden spoon until well amalgamated.

Sprinkle the porcini risotto with parsley and serve it immediately.
Enjoy your porcini risotto!
Claudia