Erbazzone recipe: an Italian swiss chard pie from Emilia Romagna.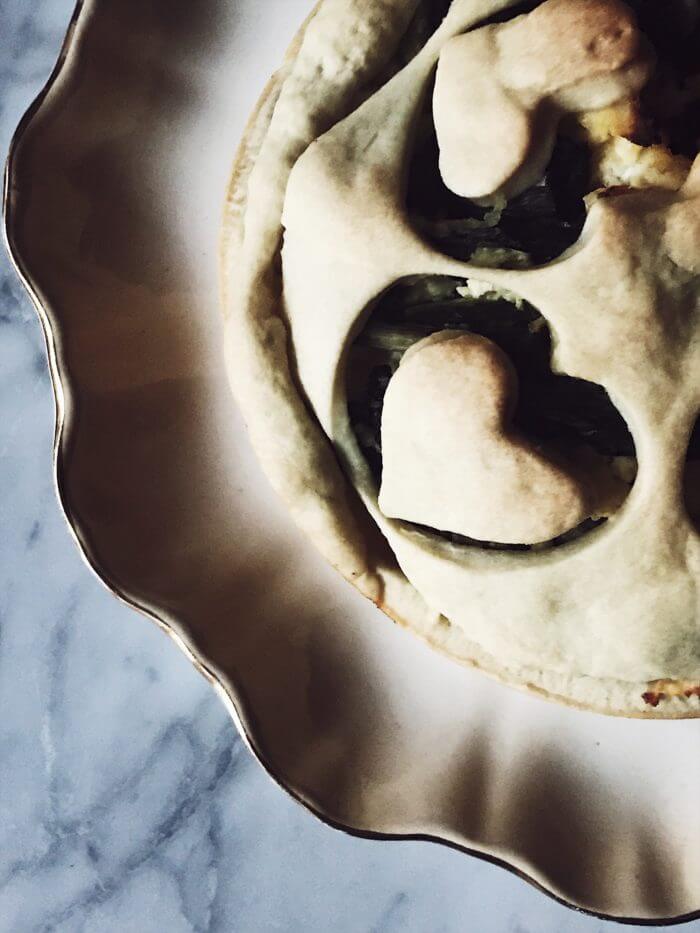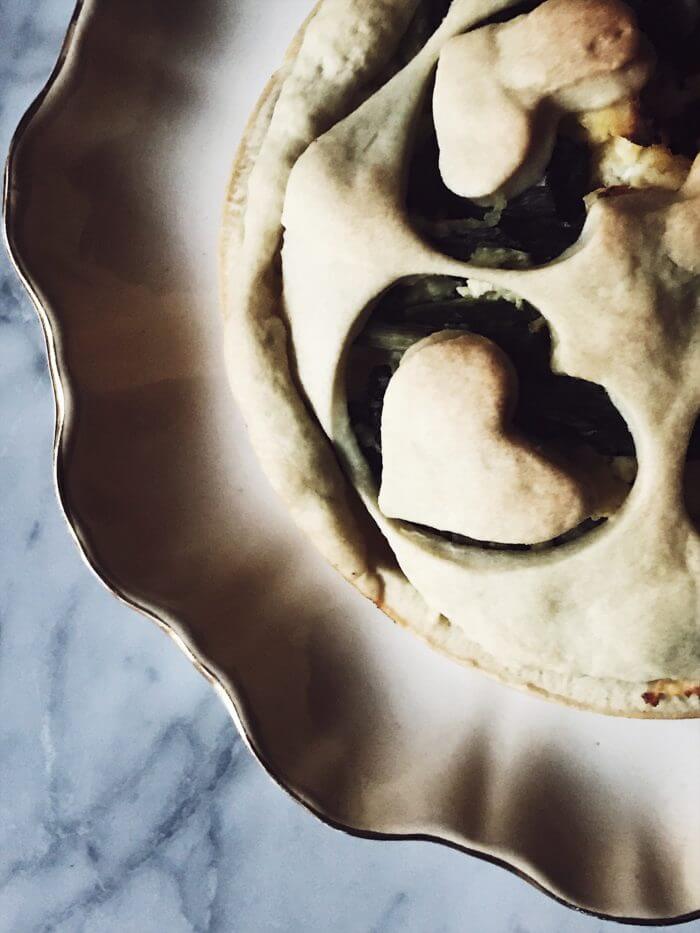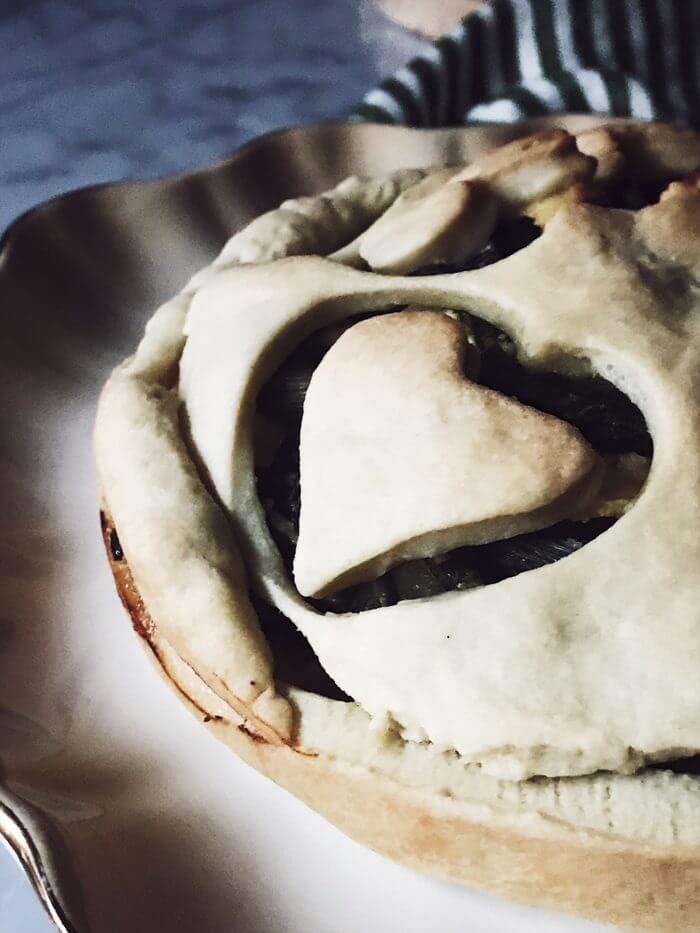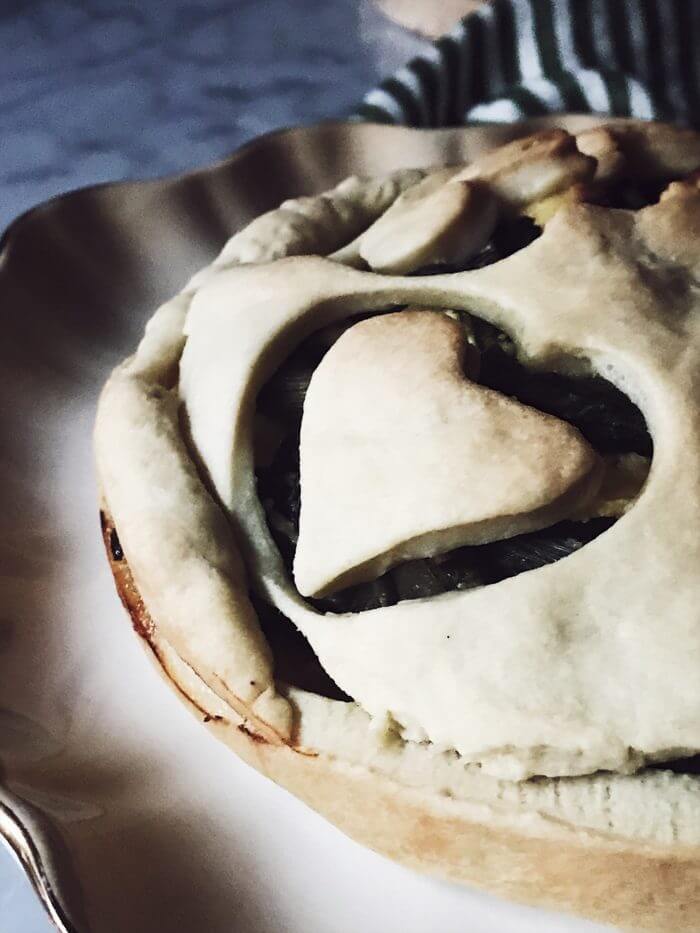 Now that we know how to cook basic swiss chard, we can have fun cooking it in many other different ways, starting with traditional dishes! The Erbazzone recipe is a swiss chard pie original of Reggio Emilia (Emilia Romagna).
The name originates from the word erba (= grass), referring to the green filling: chard that not too long ago was a spontaneous and wild herb. Between the quite vast regional range of Erbazzone recipes, I chose the vegetarian-slightly-healthier one, the Erbazzone recipe with ricotta cheese.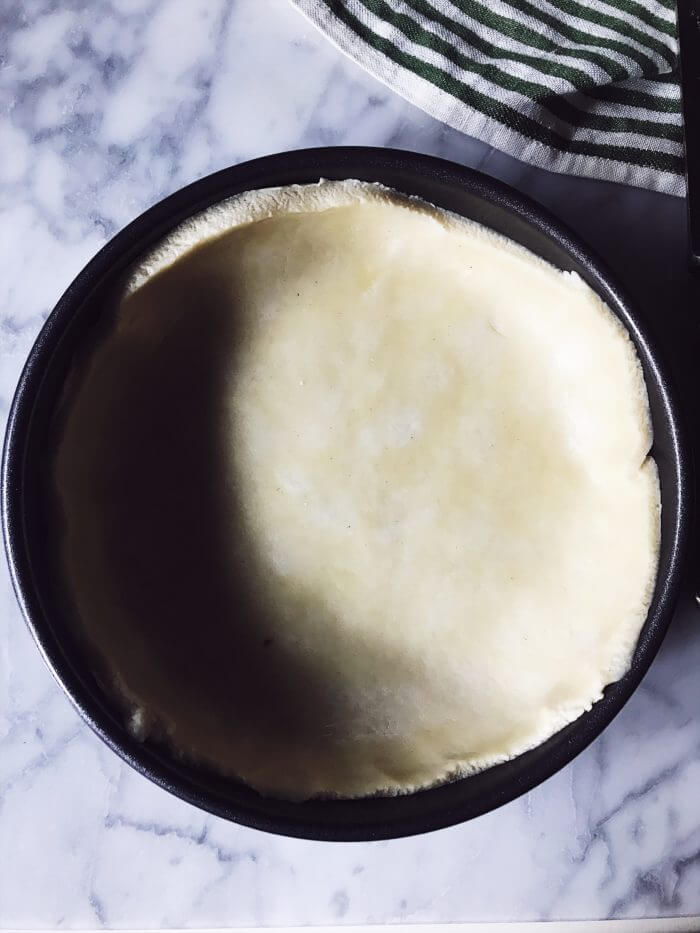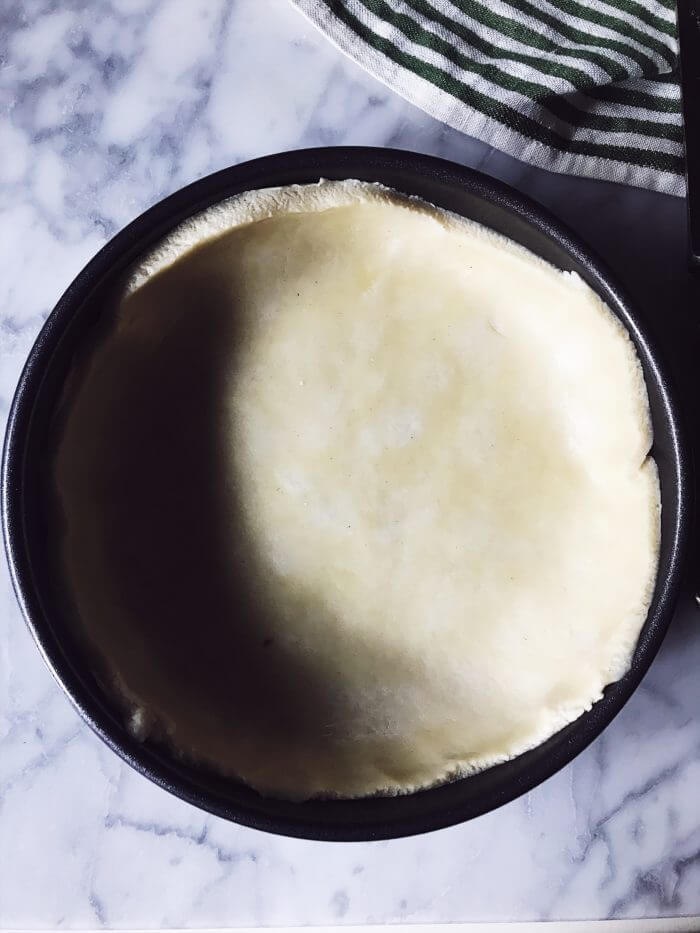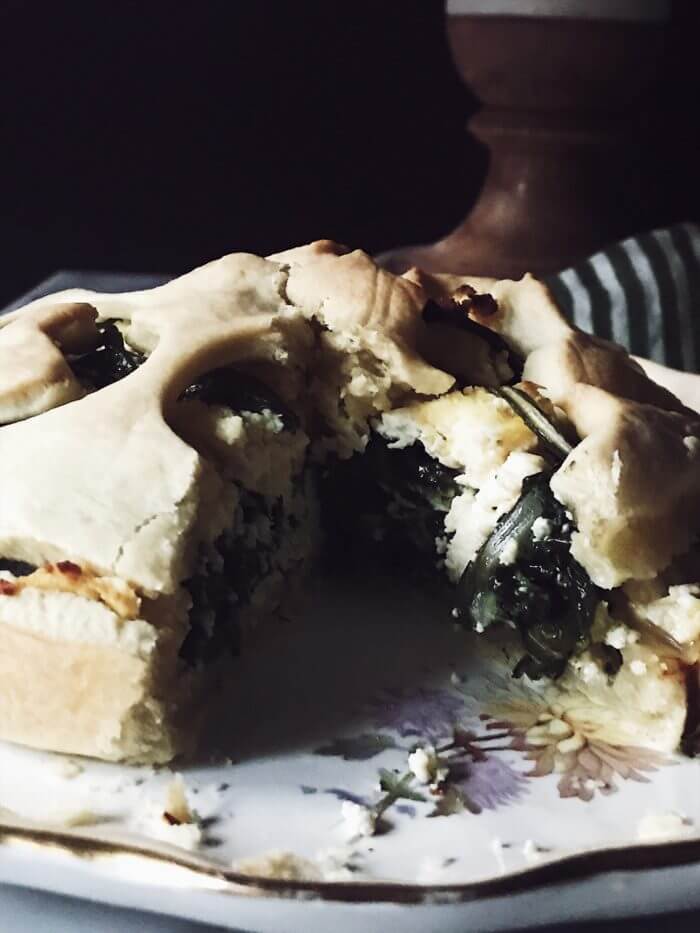 Other Erbazzone recipes don't include ricotta, only parmesan cheese, some add pancetta cubes and others lard stripes to cover the top… Something way further than piatto unico*, unless we are talking of a week-long calorie intake. Or, let's be positive, a party dish instead of an everyday recipe.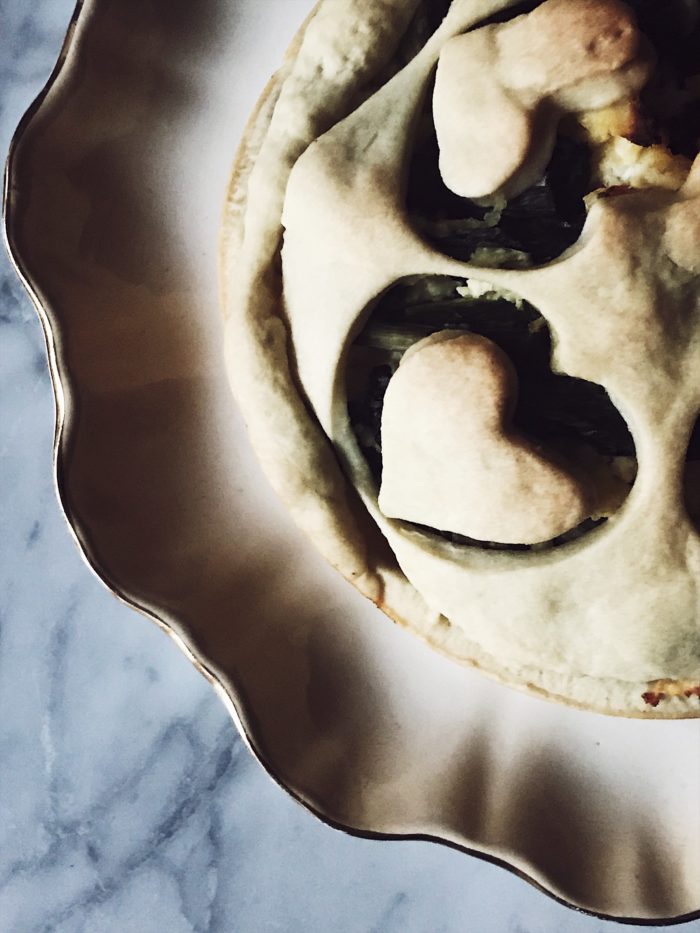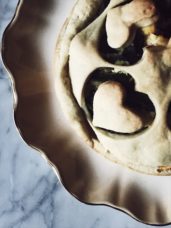 Erbazzone recipe
Ingredients
for the pie dough
5.3

oz

00 flour

150 gr

1

tablespoon

of butter

1

tablespoon

of extra-virgin olive oil

1

tablespoon

of white vinegar

1

teaspoon

of salt

1

tablespoon

of water if needed
for the chard filling
1

tablespoon

of extra-virgin olive oil

1

shallot

1

garlic clove

7

oz

chard

200 gr

7

oz

ricotta

200 gr

3.5

tablespoons

parmesan cheese

1.8 oz - 50 gr

1

egg

Salt

7 inch pie or cake mold

18 cm
Instructions
Knead the pie dough ingredients until you can form an elastic ball. Cover it in plastic and let it rest while you proceed with the other steps.

Peel and thinly slice the shallot. Clean chard.

Heat the olive oil in a large skillet, add the shallot and brown it a couple of minutes.

Peel and crush the garlic clove. Add the chard and the garlic to the skillet, sprinkle in 1/2 teaspoon of salt, cover and cook 15-20 minutes.

Pour the chard (eliminate the garlic clove) in a medium bowl and wait 5 minutes for temperature to decrease. Add ricotta, egg, and grate in the parmesan. Mix well.

Preheat oven to 180°C (350°F).

Roll out the dough and cut out two circles of 18 cm (7 inches) and 20 cm (8 inches) diameter circa.

Brush a little oil in your mold and place the larger dough circle (it should line the stamp walls too). Pierce the bottom with a fork and fill it with the chard mixture. Cover with the second disc, pierce it with the fork, and brush the surface with olive oil.

Bake 20-25 minutes until golden brown.

Serve hot or room temperature.
*piatto unico
Erbazzone is considered a piatto unico (=single dish). The piatto unico is a widespread practice here in Italy: you cook one rich dish, containing carbs, proteins, fats and veggies, and dinner (or lunch) is done. Maybe a simple salad or a fruit plate to end the meal, but that's it: efficiency :-).
torta salata
Another adjective to define the Erbazzone recipe is torta salata (=savory pie), something that, in innumerable variations, you can find on any party buffet in any part of the peninsula. At least one mom will make a torta salata, pre-slice it, and enjoy the hungry hands that seize it all in a few minutes. Prosciutto cotto and cheese, I believe, is the most popular. But of course, each region, each city, each tiny little town, has it's traditional recipe, both for the pie dough and the filling.
enjoy your erbazzone
Claudia