This is the authentic and traditional Sicilian fennel and orange salad recipe with olives, shallot and olive oil.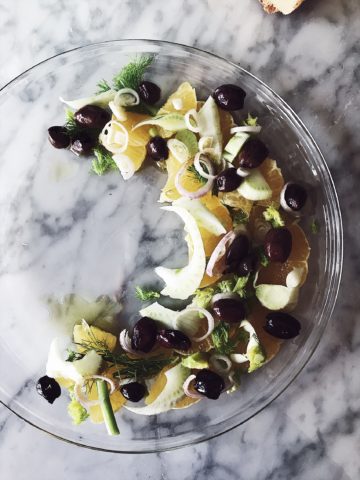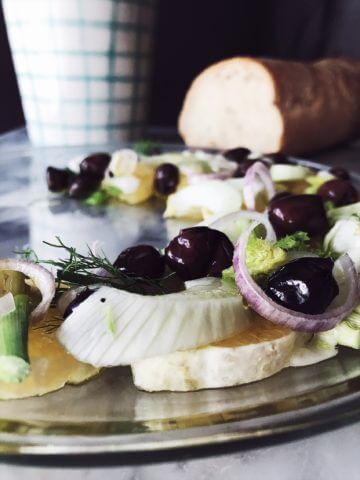 The fennel and orange salad recipe, in all my Sicilian cookbooks, calls for, alternately, one of these ingredients:
and sometimes capers.
That's how food in Italy and its authenticity works: there are a lot of alternatives (as many as there are regions and families in Italy). And that's what makes it an infinite foodie experience.
In my house, educated to Sicilian flavors by my Sicilian nonna, the dressing for fennel and orange salad is made with all the above (except for capers).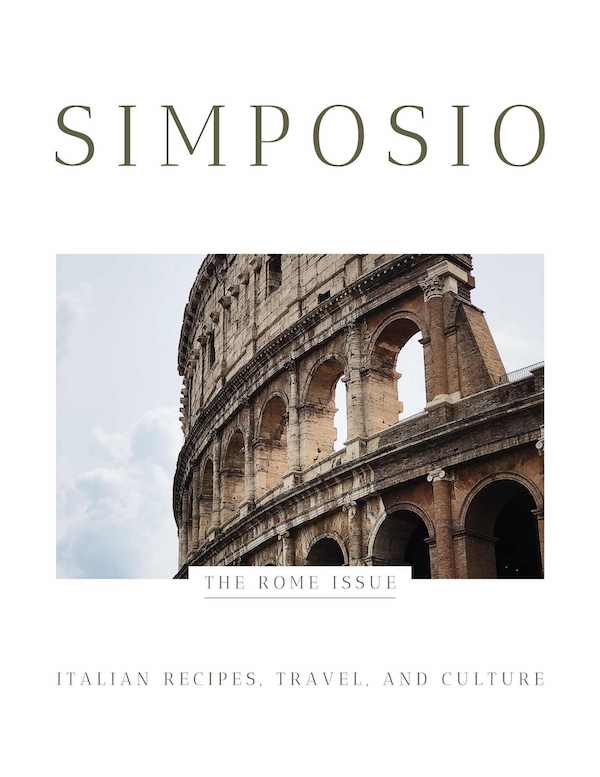 an Italian travel, recipe, and culture magazine
Subscribe to my weekly newsletter and get a
FREE SAMPLE
of the mag!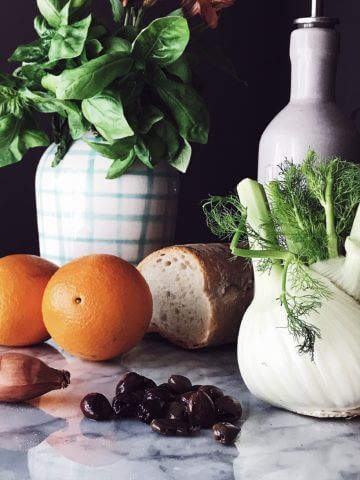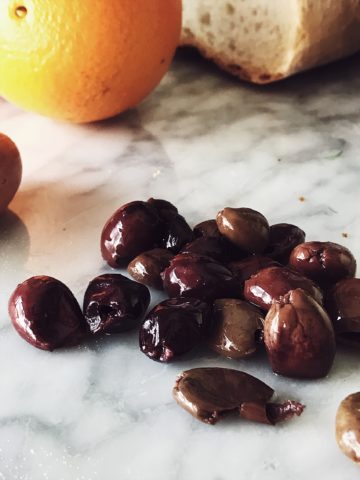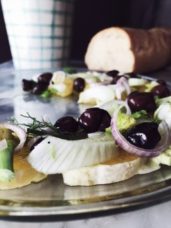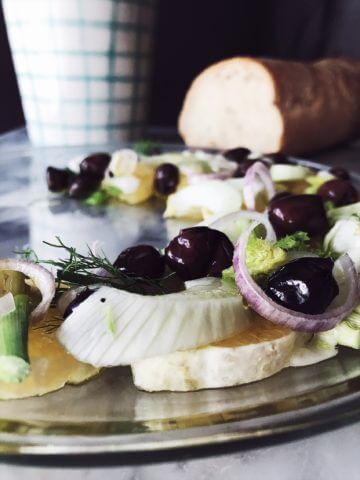 Sicilian fennel and orange salad
Authentic Italian recipes: the sicilian orange salad with olives, shallot and fennel.
Instructions
Clean and peel the orange and the shallot. Slice them very thinly. Thinly slice the fennel too.

Place everything in a bowl, add the other ingredients, and season with the olive oil and salt to your taste.

Mix and serve.
more Sicilian recipes
Are you into Sicilian cuisine? Let me contribute to your kitchen experiences!
After making this delicious fennel and orange salad…
Enjoy your orange salad (I would pair it with lentils)!
Claudia