One of my best culinary memories belongs to Holbox (Mexico), and includes an easy ceviche recipe (so easy you can make it on a boat :-))
We were out on a boat and I was as hungry as one that has just faced one of her greatest fears…
I HAD JUST SWAM WITH A WHALE SHARK.
Trembling and out of breath I had followed this giant fish for a few minutes. Hand in hand with the guide (yes, children where alone, chasing the mastodontic thing, and I needed a nanny… shame to me), but I did it.
Believe me, it was a huge challenge for me.
I even have photographic proof: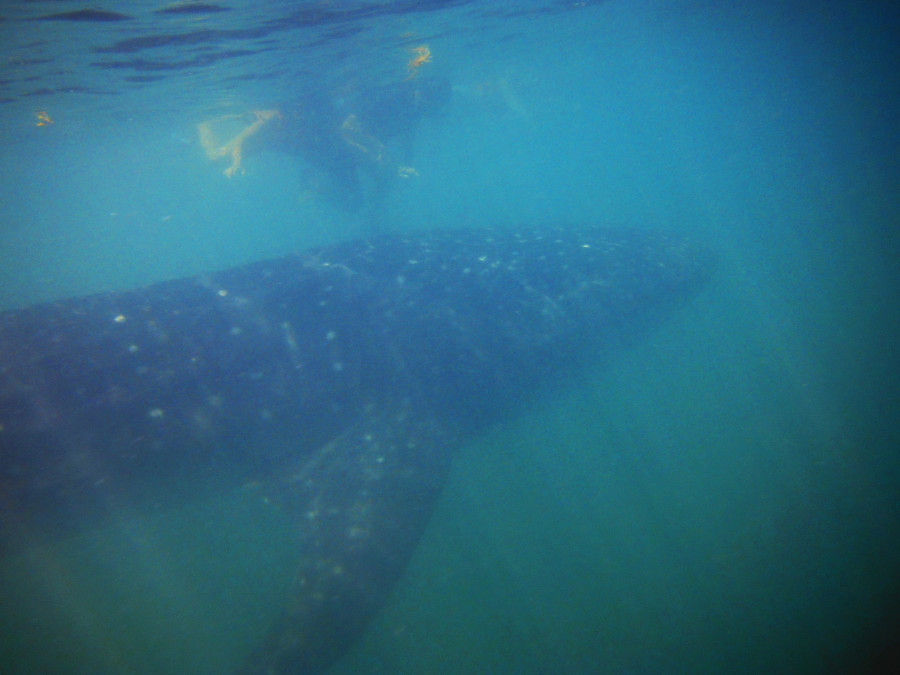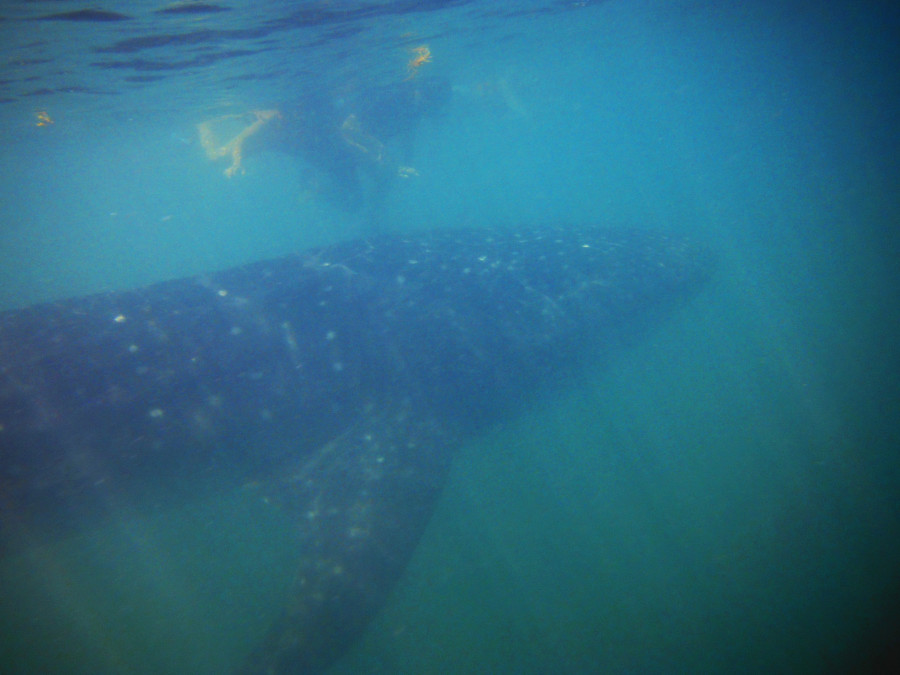 After all these emotions… hunger grew, exponentially.
Our captain had already promised a surprise.
the boat-made ceviche

He stopped at a tiny little harbor to buy the freshest fish I've ever seen, cleaned it and set up an extemporaneous kitchen on the boat.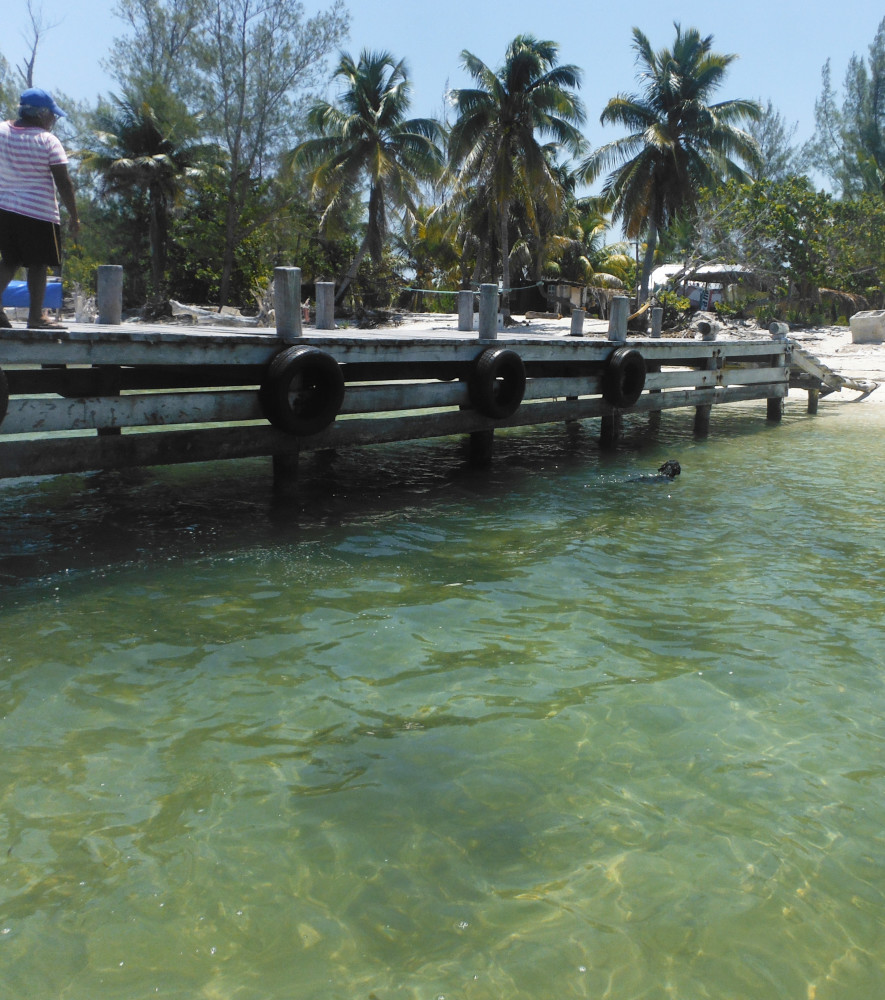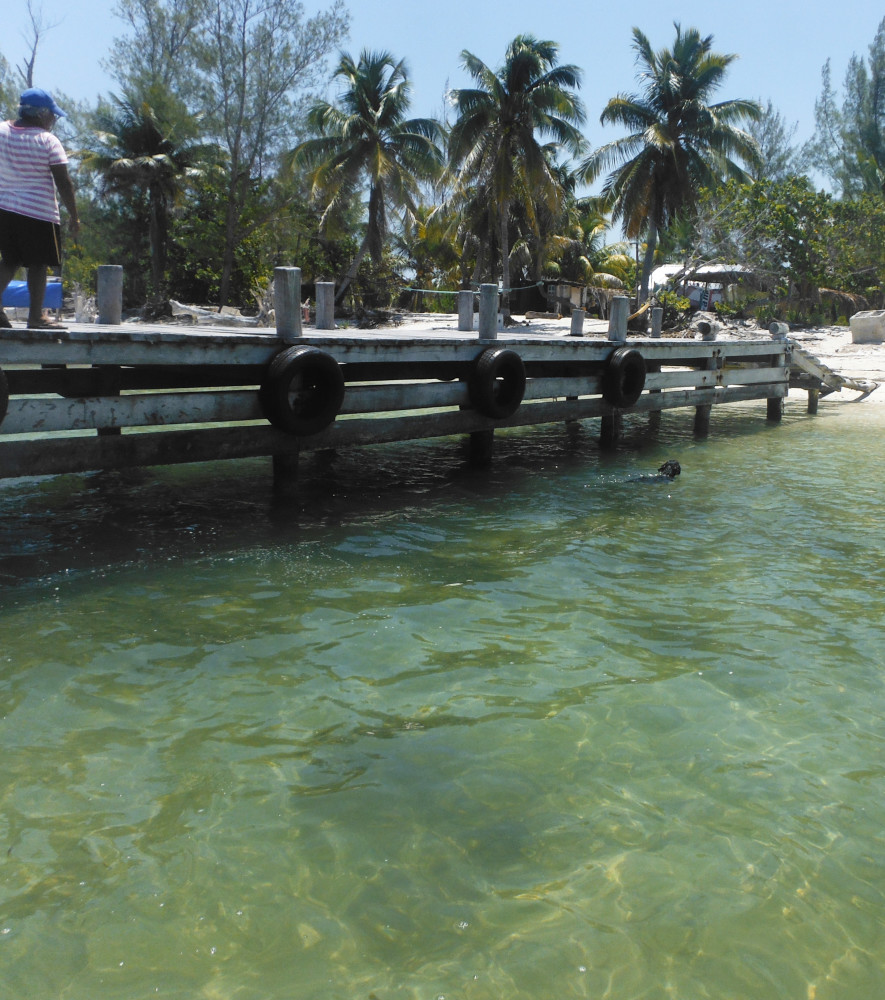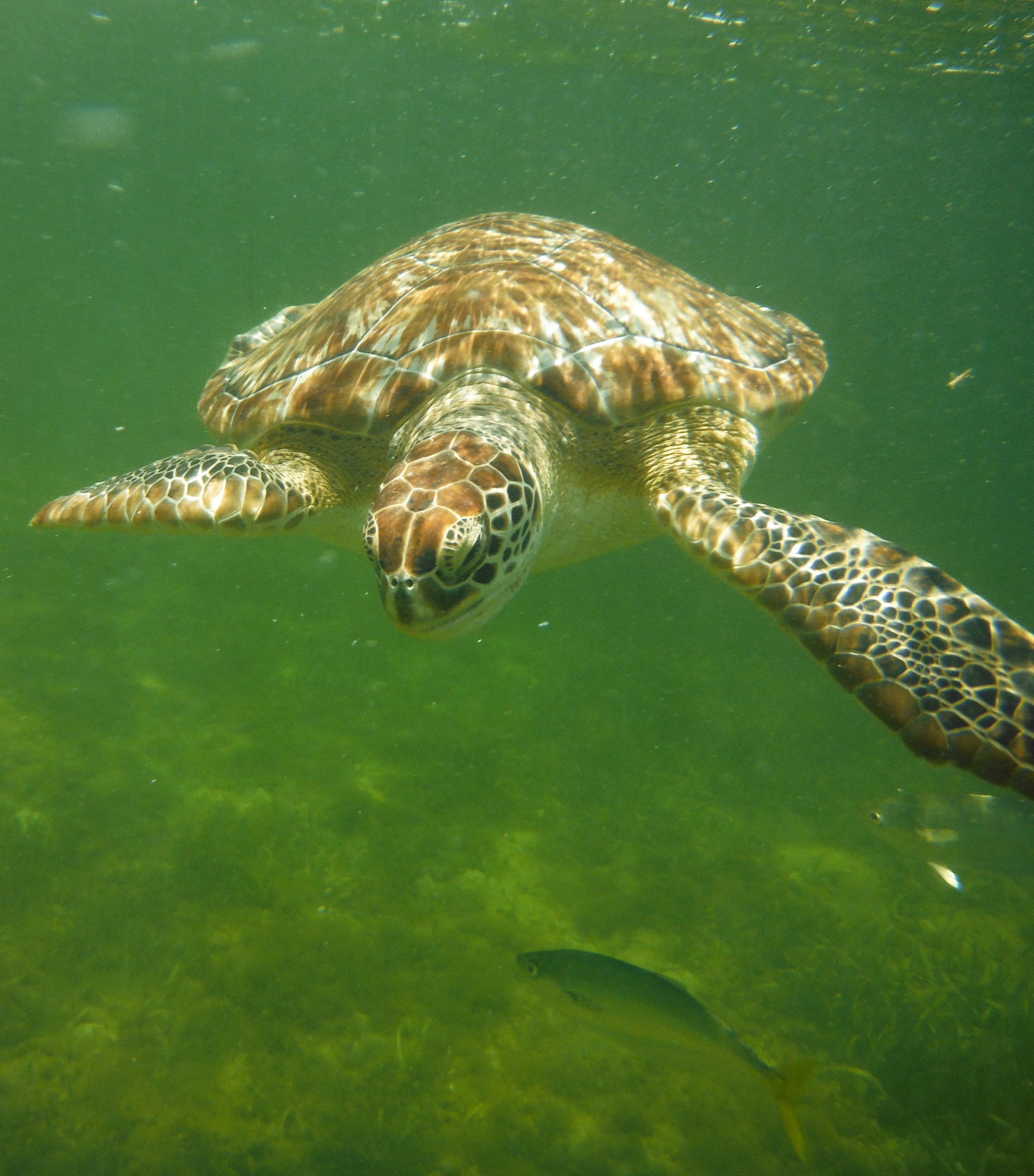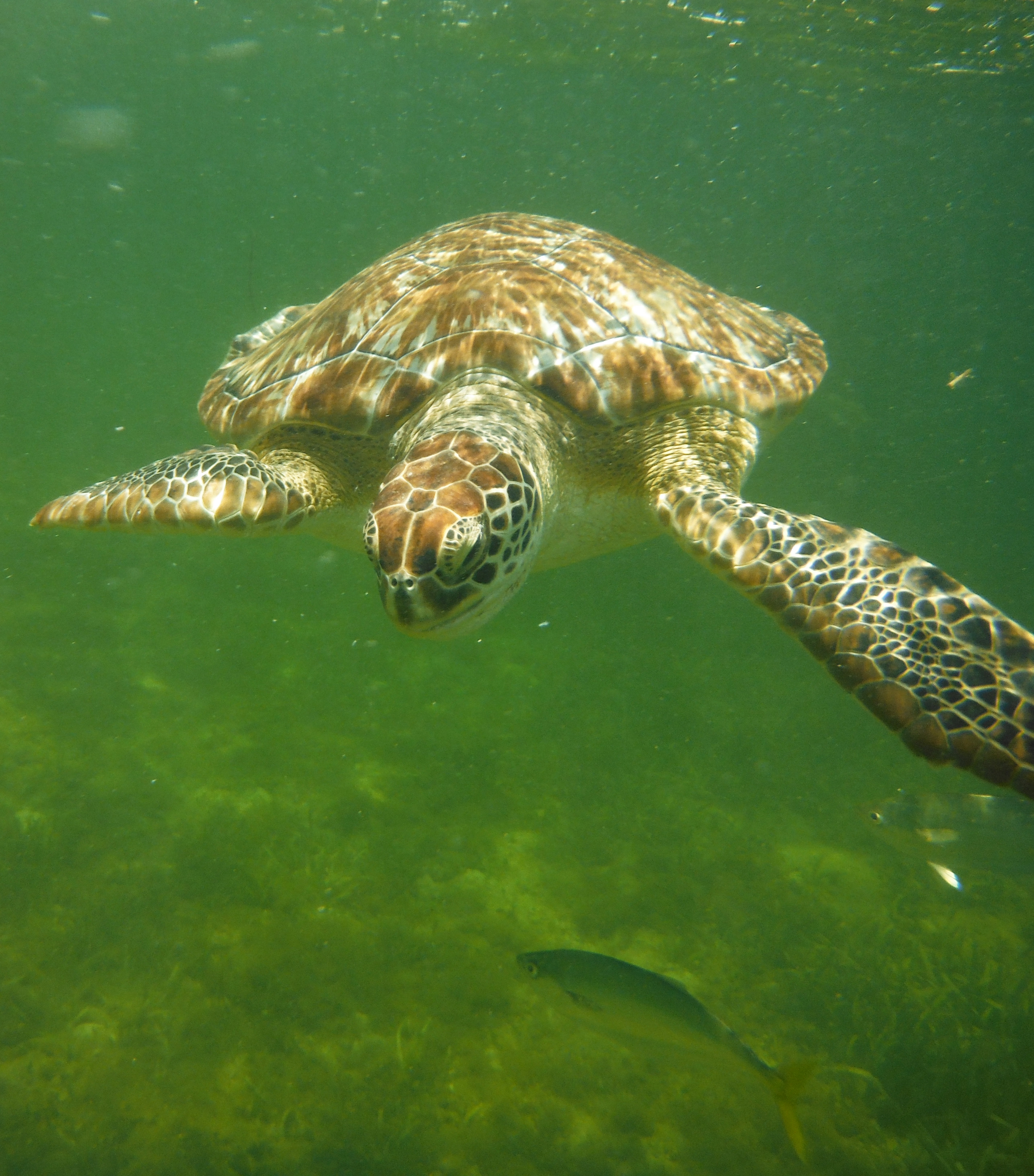 While my husband and the other guests explored local fauna…
…I sat down and enjoyed the cooking show: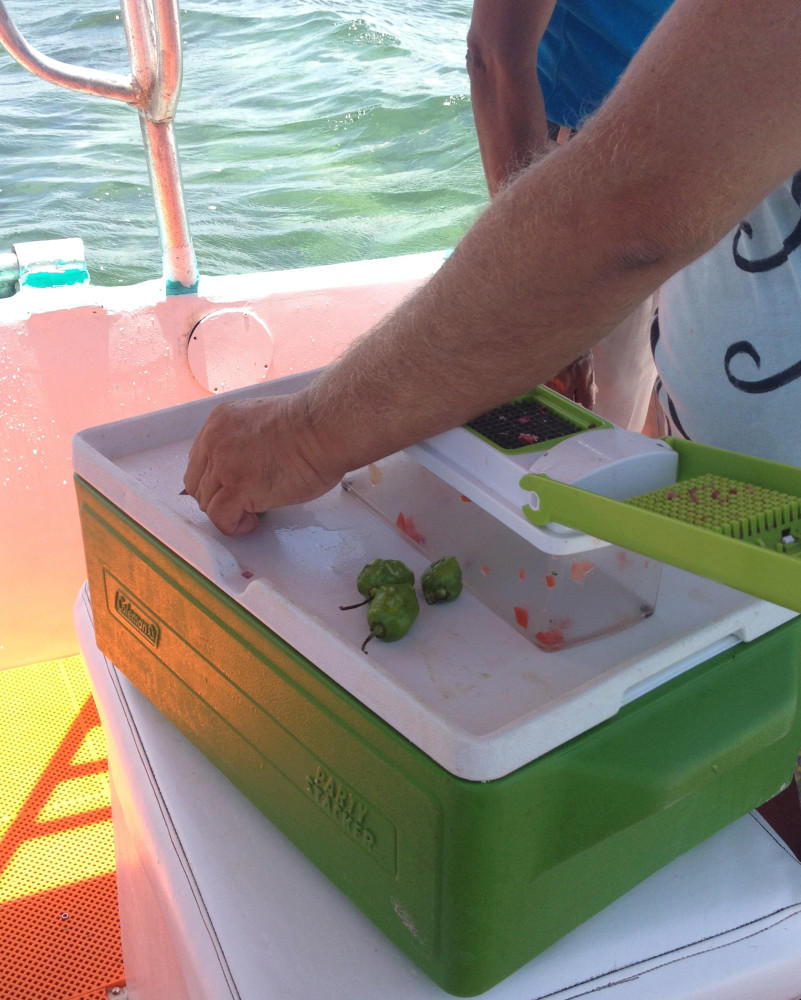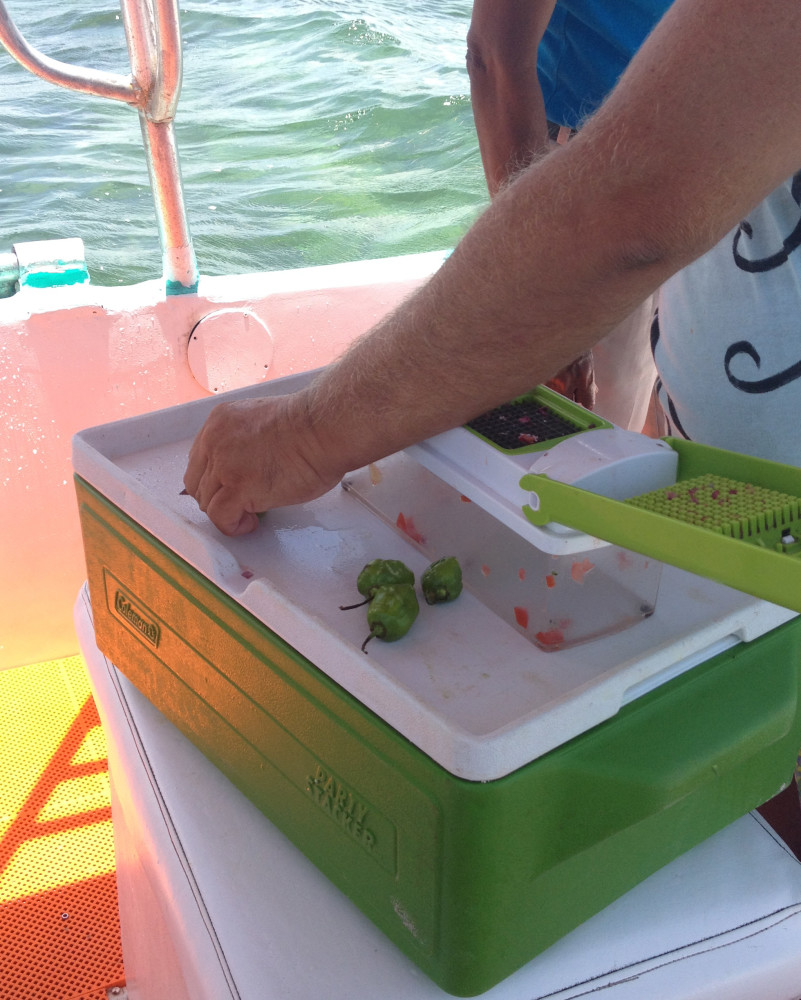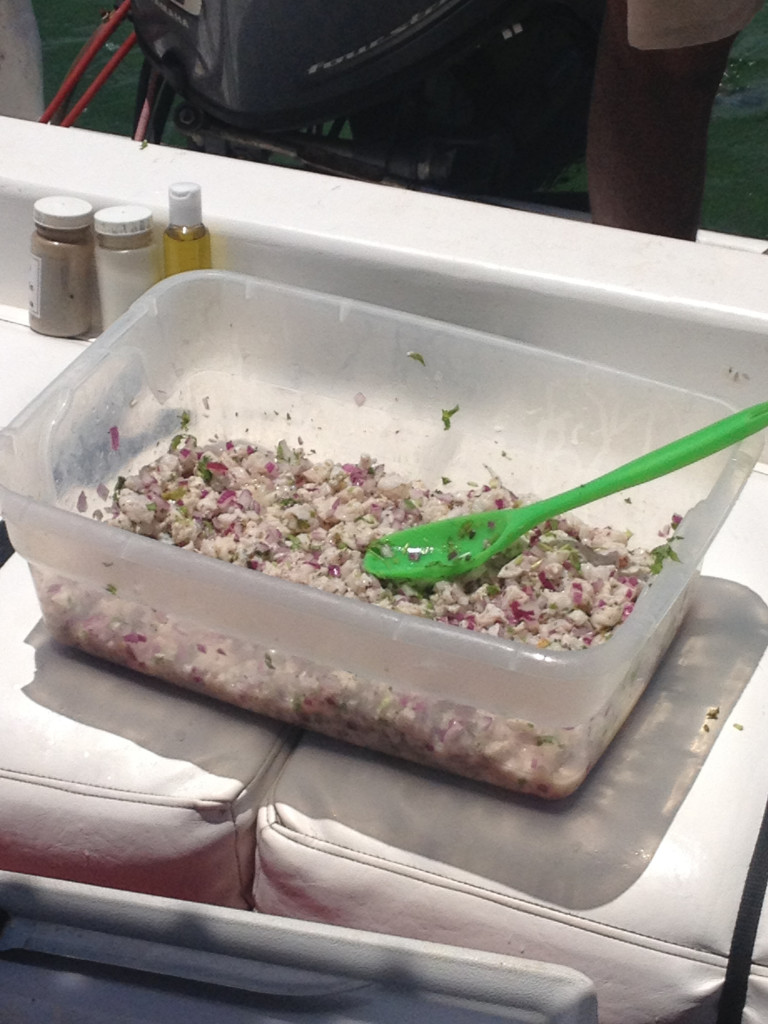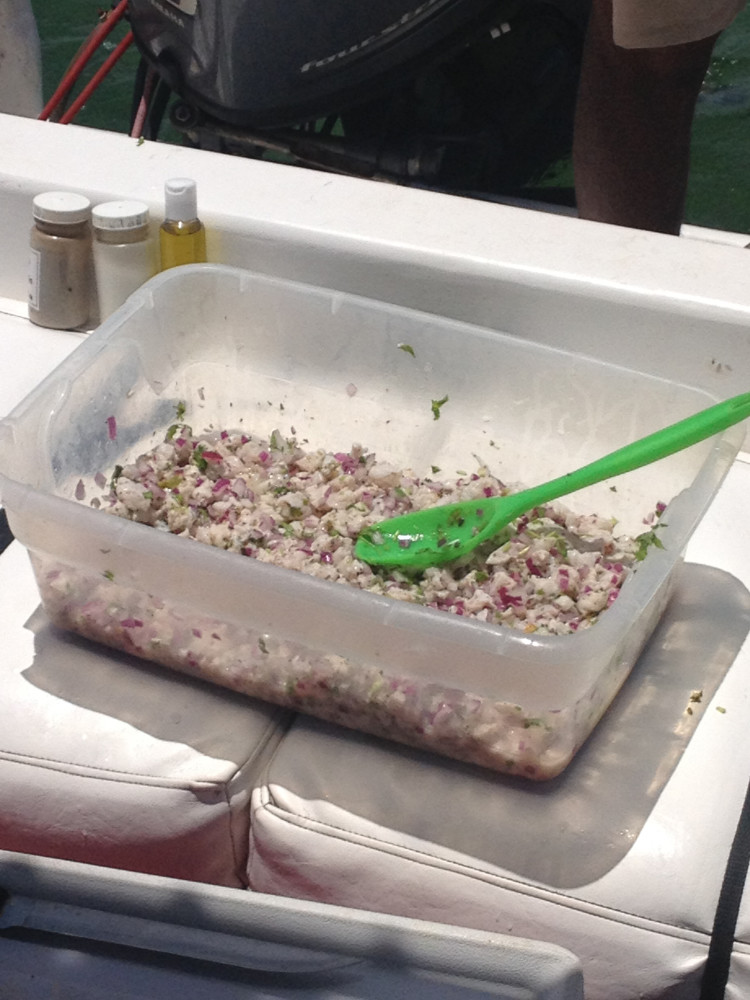 The freshest ceviche of my life, the best ceviche of my life. Tasty, spicy, colorful… unforgettable.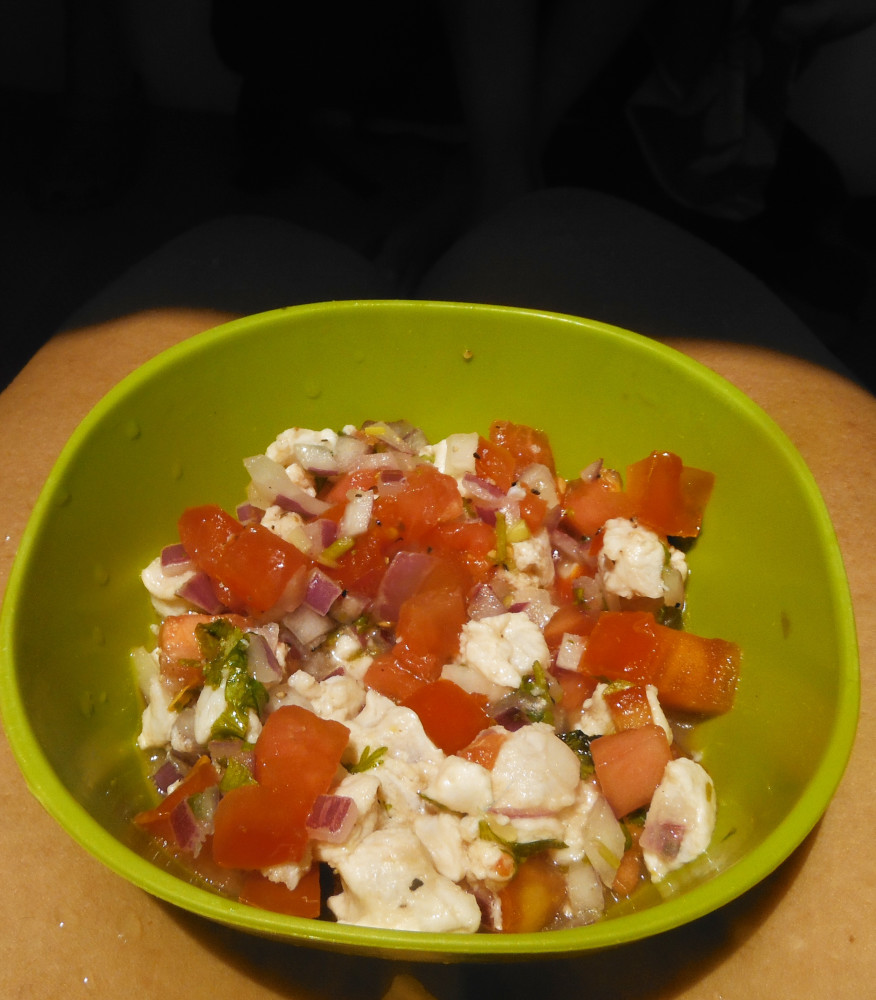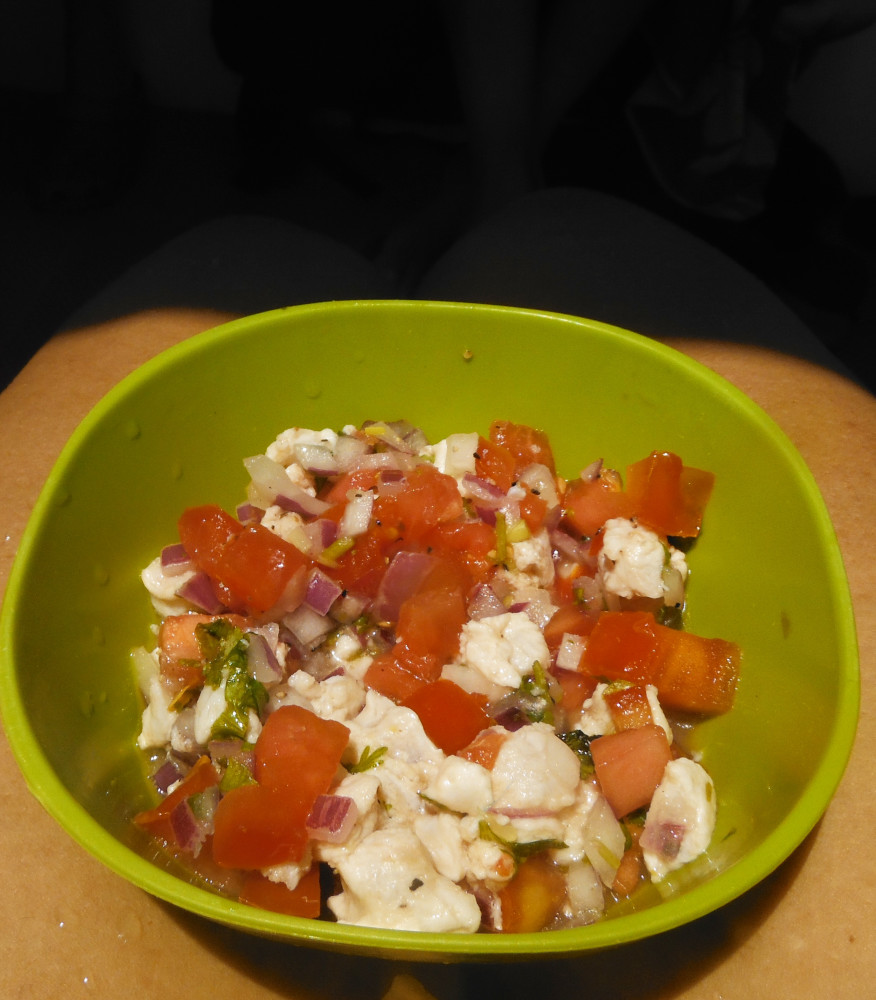 No forks, but tortilla chips. My nose dripping because of the hot, hot chili. My legs, hands and arms totally smudgy. But my tummy, my heart and my husband… joyful and immensely thankful to be there.
Eating delicious food on a tiny boat, in a perfect bay, surrounded by nature, caressed by the sun, pampered by the sea breeze…
Ok, time for memories is over, it's time to cook some ceviche!.
enjoy Holbox and every other beautiful island on this wonderful world!
Claudia