Dive deeper into Italy's food, culture, and infinite heritage by gifting yourself an Italian cookbook subscription. The SIMPOSIO cookbooks are unique publications from Italy that cover the country's food, recipes, travel, and culture.
AN ITALIAN COOKBOOK SUBSCRIPTION
Simposio is an independently published Italian cookbook collection made in Italy for Italophiles – those who want to go deeper, understand, and absorb Italy's endless heritage. 
Each monograph in the collection explores a city, a region, or a season in Italy. 
New Simposio cookbooks are published twice a year. To date, a collection of nineteen cookbooks is waiting for you. 
You can subscribe and get a Simposio every one or two months and begin your discovery of Italy, one little piece at a time, slowly traveling from wherever you are. You will connect with this beautiful country in the most respectful, cultured, and complete way: through beautiful pictures, cultural investigation, and mindful cooking.
Print subscriptions are available in the US, UK, Australia (only paperback), Germany, Spain, France, and Italy.
Subscriptions start at 28 USD monthly or every two months – you decide!
1. Opt between a Paperback or Hardcover subscription
Choose between the soft and manageable paperback or the polished, coffee-table-perfect hardcover cookbook subscription.
2. Choose the Frequency
Choose if you want to receive your cookbook subscription every month or every two months.
3. Select the COOKBOOKS
What Italian cities will you explore? What seasons will you experience? What hues of Italy will enrich your soul?
Select from the list of the published Simposios!
4. Activate your subscription
You'll get an email with instructions to activate your Italian cookbook subscription through PayPal.
5. Pour yourself a glass of wine
… and wait for your first delivery!
To learn more about the subscription to the Simposio cookbooks, please fill in the following form. We will send you an email asap!
For gift subscriptions, please add the instructions in the comments! We will send you a gift certificate that you can print&give or send via mail/WhatsApp.
No spam, ever! Your contact information will only ever be used for the SIMPOSIO services.
a breath of fresh air
"...a breath of fresh air, beauty and ideas. Cheers to the team"
a letter, tucked in your drawer from the past
"Claudia has a way of describing the daily rituals of life in Puglia in the words of a friend. As though written in a letter, tucked in your drawer from the past, her musings on the variations of water one can order in a restaurant, pumos, and falling ill from "humidity" left me in Salento peeling almonds while sipping a caffe leccese on the sand. A side of Italy you won't get anywhere else."
the most pleasant suprprise of the year
"...this was the most pleasant suprprise of the year. ... drop dead beautiful. Photographs, creative, clever words. I absolutely love it and cannot wait to experience the recipes. ...This is a soulful journey through an amazing writer's mind. Thank you for developing such a wonderful product."
This is not something you buy and put away
"My wife and I tried several recipes from this magazine/cookbook. Everything we made was more than delicious! The recipes are easy to follow and the measurements seem true. We enjoyed the relaxed lighthearted attitude of the author as well as the way she shares Italian culture. This is not something you buy and put away, this is the one that stays on the kitchen counter... I have cooked for many years in many different countries and have never enjoyed a cookbook more! This book is like a vacation to Italy! The attention to detail and inside look at Italian regional culture is fantastic! Grazie Claudia!"
several hours of enjoyment
"...very well done. Beautiful and large pictures; lots of information about the region. And recipes that look really tasty. Many many pages, for several hours of enjoyment."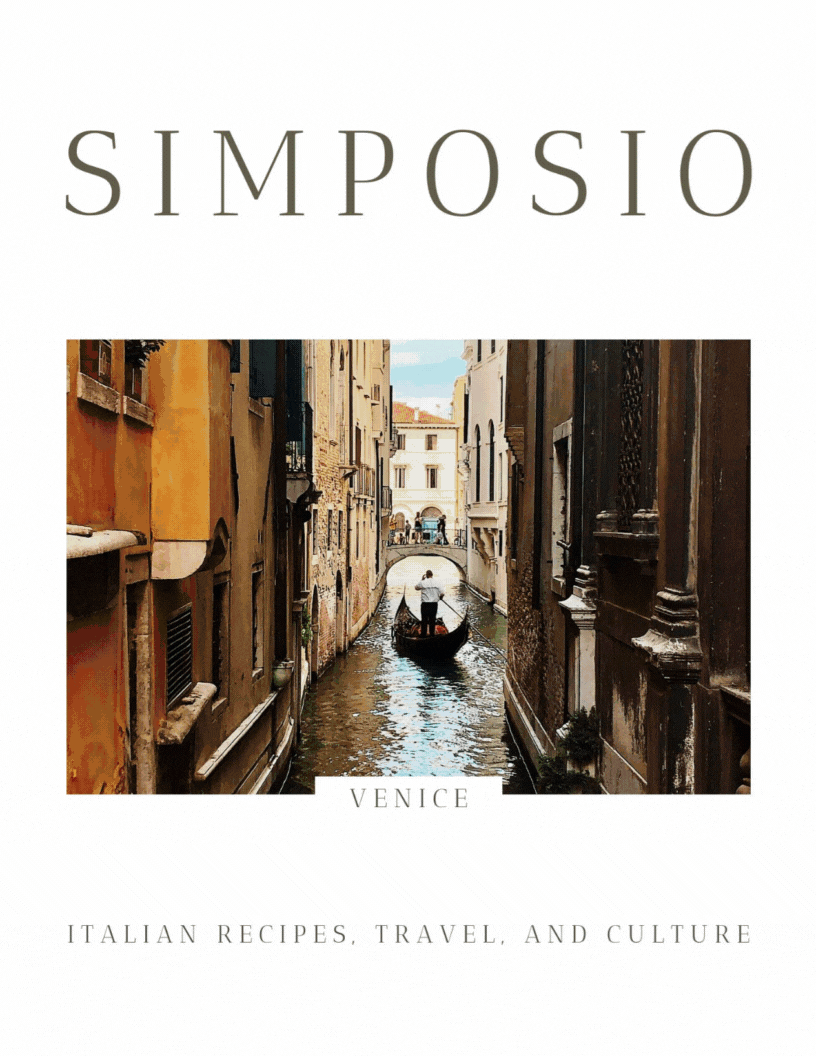 SIMPOSIO COOKBOOK SUBSCRIPTIONS: A YEAR OF ITALIAN RECIPES, TRAVEL, TRADITIONS, AND STORIES
The Simposio travel cookbook collection is made in Italy by an Italian author. Then printed and distributed locally.
The authentic, traditional, classic, and modern Italian recipes are researched in loco and framed by local stories, personal anecdotes, beautiful pictures, and Italian culture and folklore.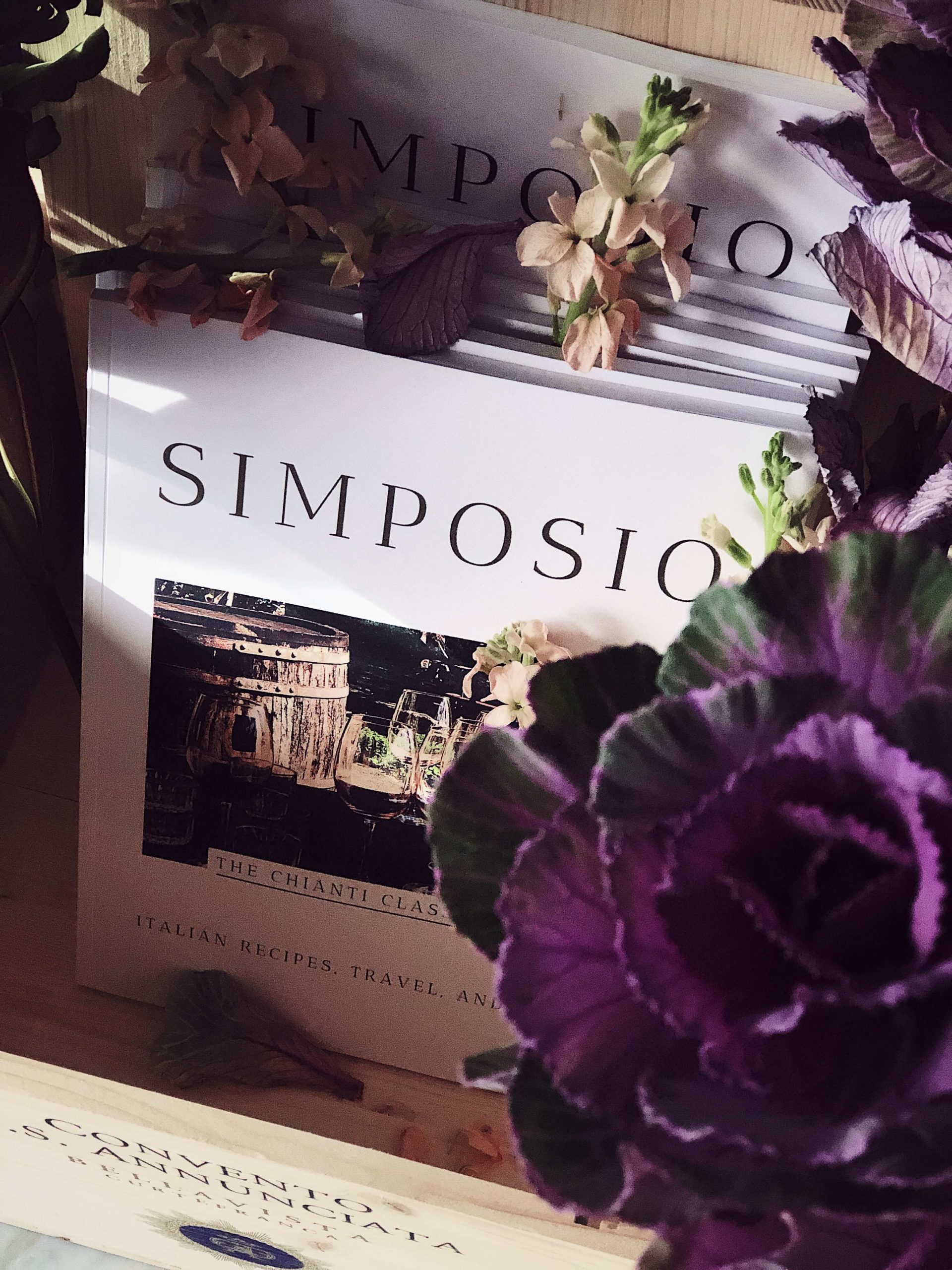 ​
DELIVERY AND PRICE
We rely on Amazon for printing and distribution because we are tiny and need the logistics they offer to small-scale businesses. The cookbooks are made in Italy but printed and distributed locally.
Delivery is available for the following countries:
USA

UK

Canada

Australia – only Paperback

Italy

Germany

Spain

France
You can choose between the monthly cookbook subscription:
28 USD/month – 

for the Paperback
or 
37 USD/month –

for the Hardcover
And the bi-monthly one:
28 USD/every two months – 

for the Paperback
or 
37 USD/every two months –

for the Hardcover
Delivery is always included.
Allow two weeks for the first delivery!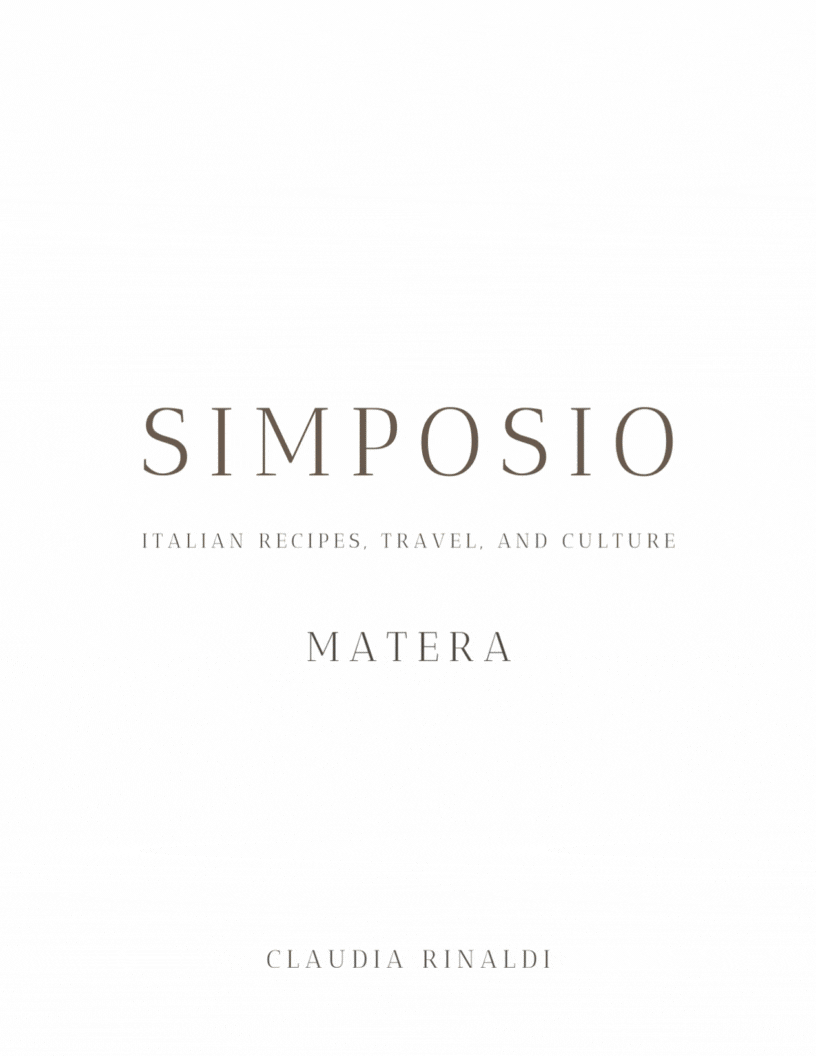 If you want to kickstart or complete your Italian cookbook collection, we can offer you a bundle price for all or some books! Check them all here. 
A few examples:
4 cookbooks for 100 USD
8 cookbooks for 197 USD
and so on.
It's a subscription gift? Be sure to write it in the comments, I will send you a gift certificate that you can print&give or send via mail/WhatsApp.
Please fill in the following form. We will send you an email with a tailored offer.
​
GIFTING THE  ITALIAN COOKBOOK SUBSCRIPTION
If you are gifting the cookbook subscription or a bundle, tell us in the comments so we can add a personalized and printable gift card!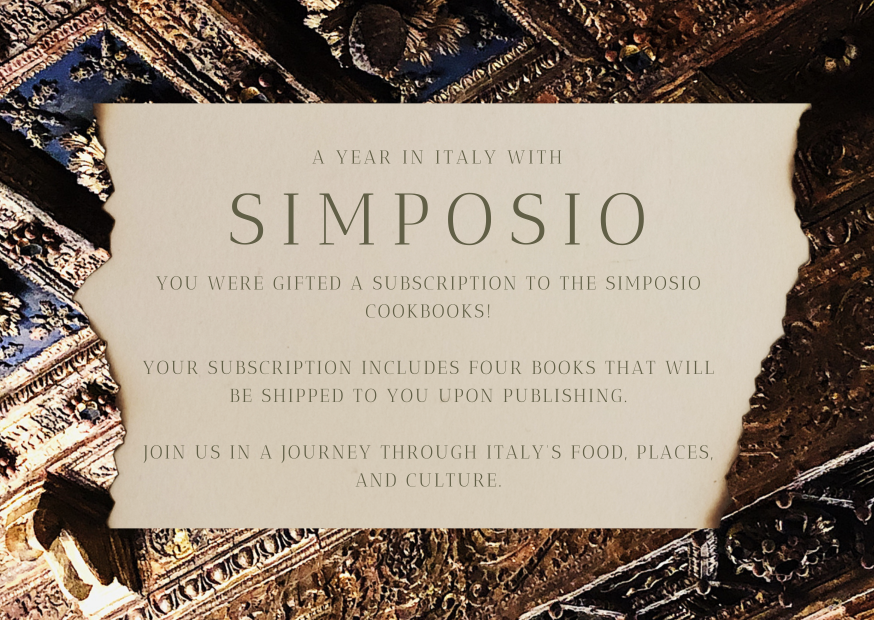 Subscribe to the Simposio cookbooks and experience Italy like a local: good food, vintage wines, extraordinary landscapes, infinite heritage, and unexpected adventures in travel cookbooks written and curated by an Italian author.
In each cookbook, you'll walk with Claudia through a different city or region. You'll go deep inside food culture, stories, lifestyle, and traditions.
Expect the following:
exploring the best 

monuments

 and discovering secret 

places

things to add to your 

Italian bucket list

local & authentic 

recipes

jokes, beautiful 

words

, and expressions

culture

, habits, and lifestyle

seasonal

 fun and inspiration

lovely 

pictures
A little technical stuff:
On Amazon, you can choose between the print and digital cookbooks; the subscriptions are only print and available here.

The cookbook servings are for two people, to be duplicated as desired.

Measures are in gr, cups, and oz whenever possible.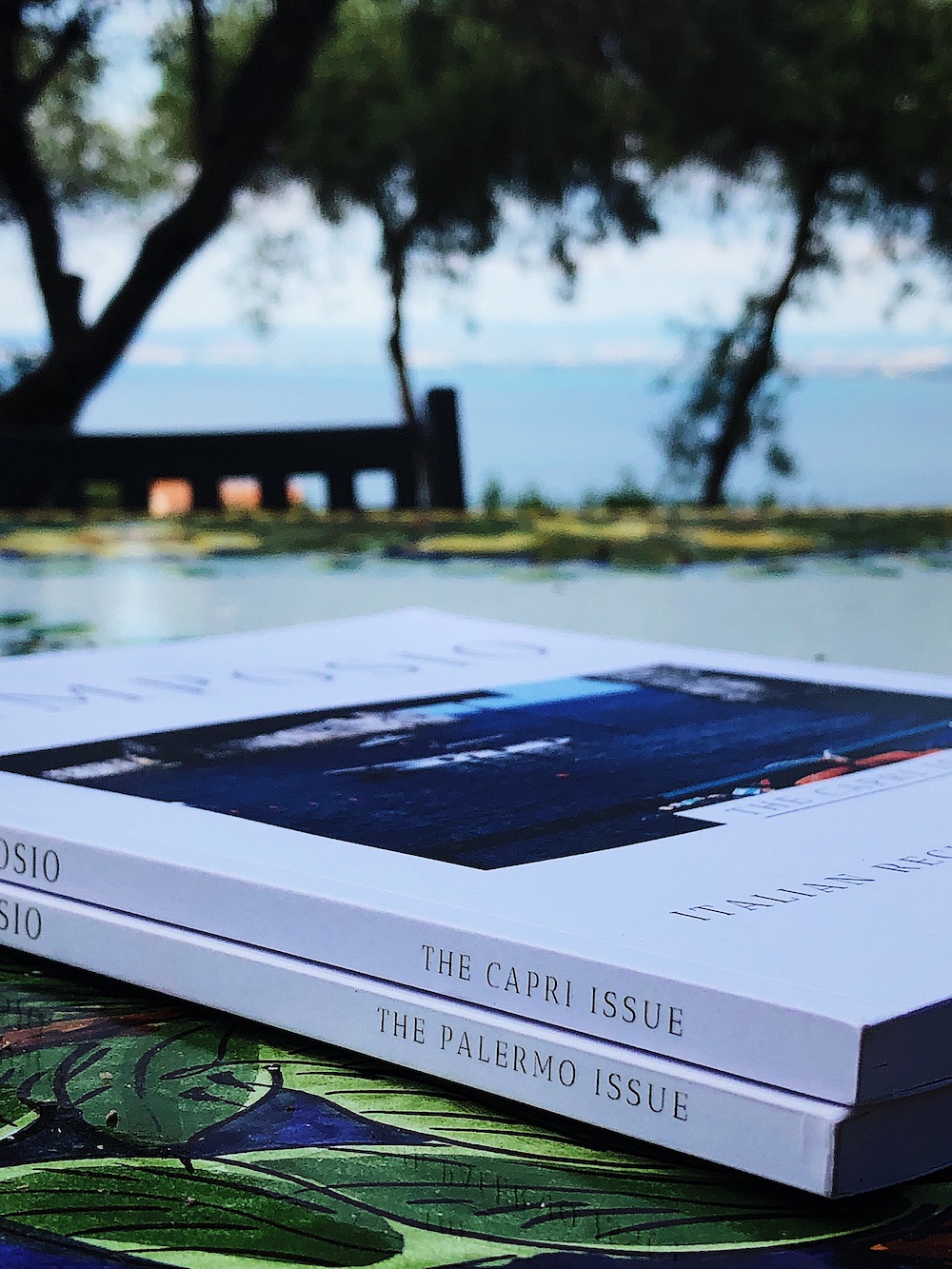 Enjoy your Italian cookbook subscription. Learn to cook Italian, visit Italy from your couch, and absorb the culture of an ancient, life-loving country!
Claudia
​