Italian football culture in Italy's everyday life: conversation topic, overexposure, women participation, and emotional involvement.
Things have changed in the Italian football culture, since the sixties, when this song was first sung by Rita Pavone:
"Perché perché la domenica mi lasci sempre sola… per andare a vedere la partita… di pallone… perché perché… una volta non ci porti pure me?"
"Why why on Sundays you always leave me alone… to go watch the football game… why why… don't you once take me with you?"
But not that much…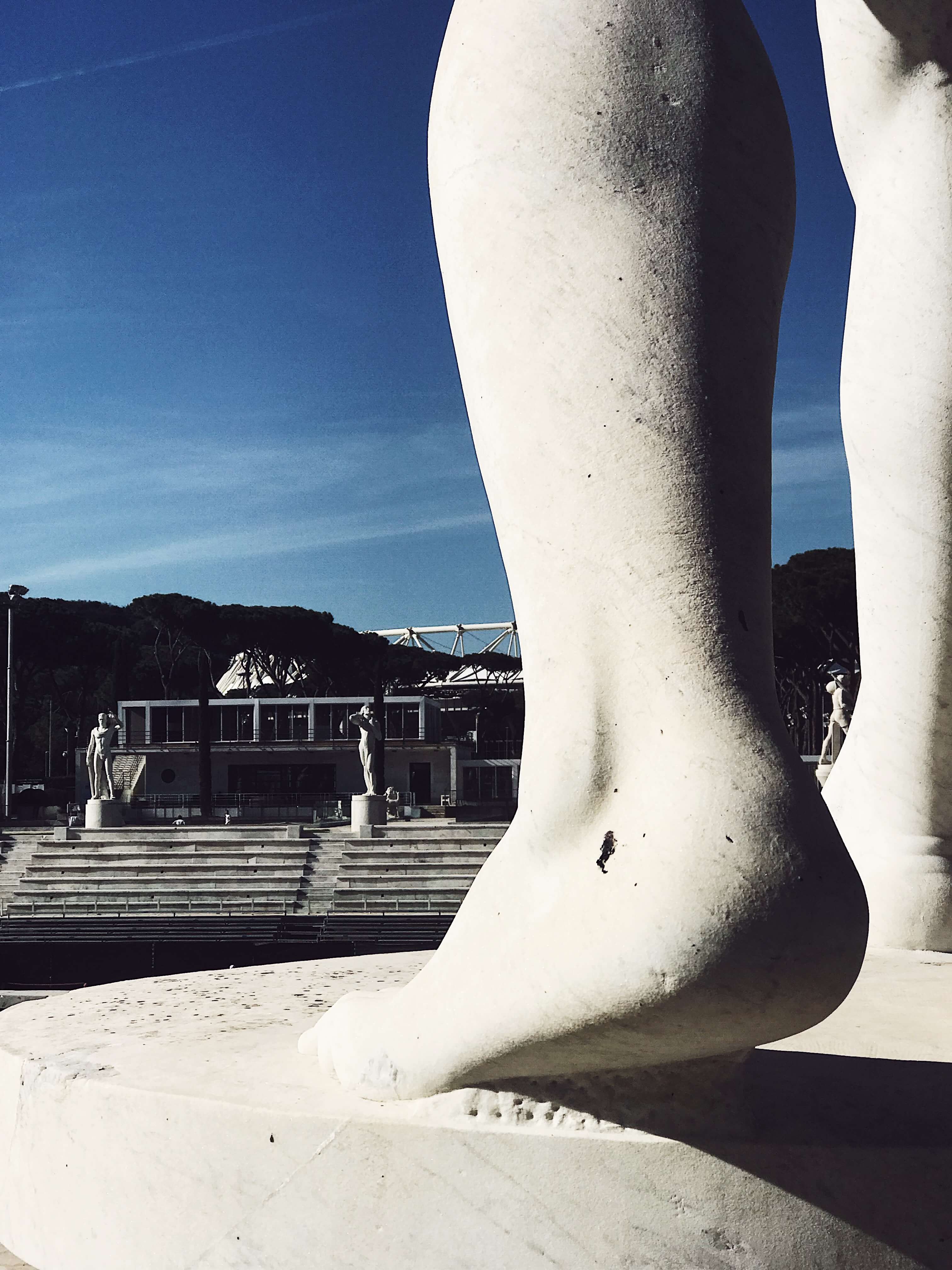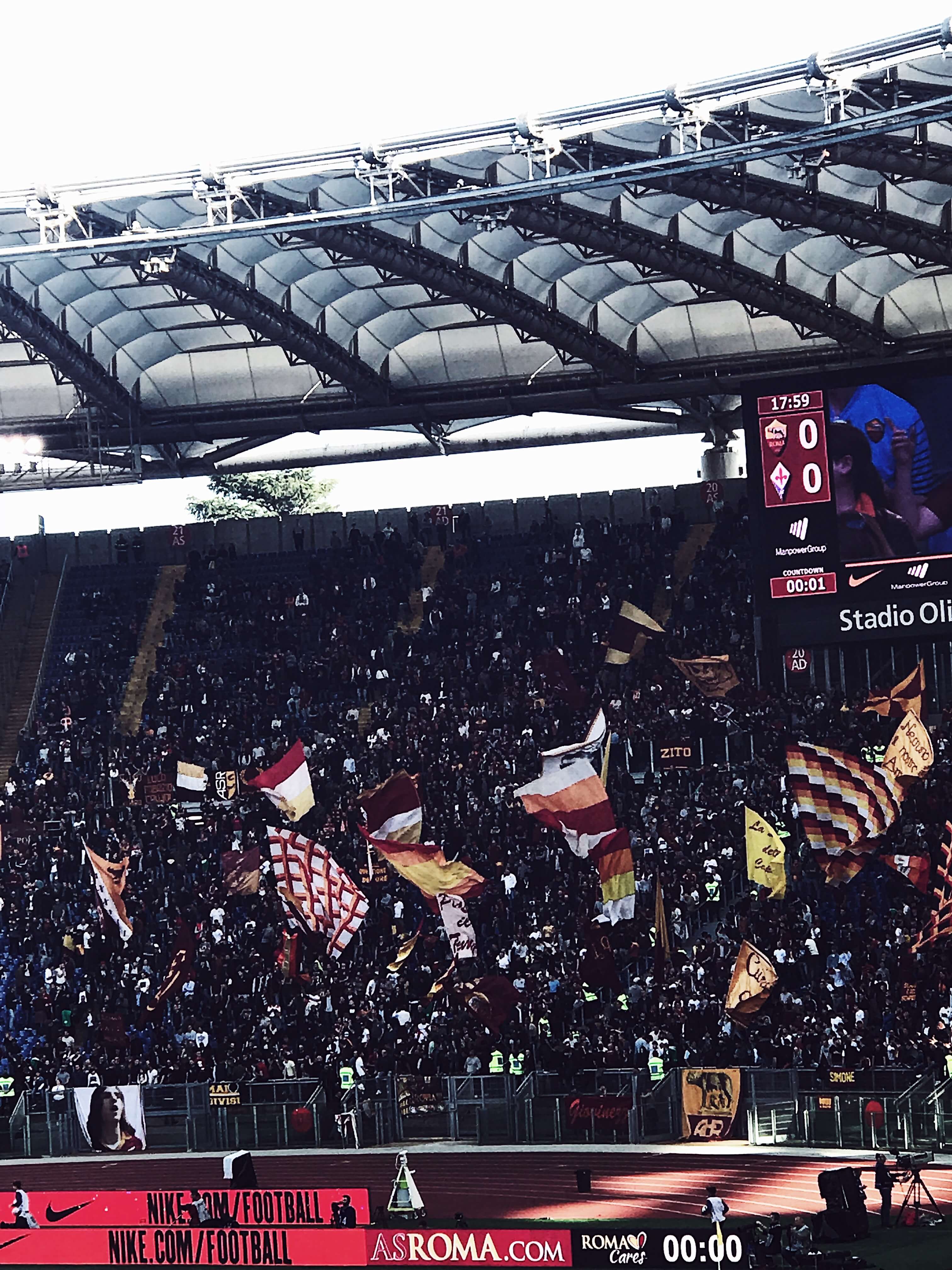 Football, or soccer, is everything for Italian men, or let's say most of them. It is their hobby, their passion, a big part of their culture: they'll wake up in the morning and read "La Gazzetta dello Sport" or "Il Corriere dello Sport", print or online, and get updates of who did this and that, who was sold to another team, who declared he was happy, mad or sad. Plus, they'll have apps and alerts on their mobiles to not miss even one tiny detail.
witnessing Italian football culture
So many times I've witnessed embarrassing encounters between strangers transformed into intimate "we are good pals" moments, just by transitioning conversation to "calcio".
So many times I've felt excluded from a business conversation because suddenly anything participants cared about was confronting their opinions on the previous day's match.
And quite a few times my romantic plans of a night with music and wine, or popcorn and movies, have been ruined by my husband coming back home to announce there was an unmissable match.
every day of the week
Yes, forget Sunday's exclusivity: soccer has conquered Mondays, Wednesdays, and Saturdays! I don't know where they came from, but these days, there are like a thousand cups to win…
To me, they look all the same: with the same old teams, players, and stuff, but I'm probably missing something.
So… these sad non-Sundays are the days I find myself singing Rita Pavone's song…
I mean, Sunday is more than ok: it's my girly day, when I plan my solo activities… but Saturdays! Saturday's are for day trips, fancy lunches, romantic passeggiate, and art exhibitions…
I'll never beat the Fiorentina (my husband's team), I should have realized and accepted the fact by now, I know.
But I'll tell you my personal opinion/forecast: this overexposure will make people hate calcio. Too much is too much.
And my thesis is supported by the growing interest in other sports: rugby has conquered the third place, immediately after tennis, and before Formula 1. Believe me, I'm a good observer, and I notice changes before they mainstream. Plus there's a lot of malocchio (evil eye) coming from me and other, exasperated souls.
girls and football
I must admit, a few times I've found myself driven away by the intense and passionate energy that emerges from the crowd at the stadium or in the middle of the street. Most of the times Italy won the World or the European Cup, I was in the street, celebrating, wearing a green-white-red flag as a cape, and singing "Poooo po po po po poooo po".
But that's it for me: a sociological event to examine and witness. Or an excuse to party around.
Many girls and women I know instead, have stopped complaining and simply have passed to the dark side: becoming experts, critics and supportive spectators of their teams.
A few years ago, for the lack of enough players, I was forced to join a Fantacalcio game (fantasy football, a sort of role game that includes auctions, trading, coaching and all), and it was a massacre. First because, at the auction, my only goal was to get players from all the countries I love (oh those Japanese players, what a bad bet…).
Second because I only once remembered to send my lineup and that only time I chose the players by searching gossips on google news. I thought if one of them had broken up with the girlfriend, he might play really really bad.
The other girls in the game instead… well… they knew names, statistics, health conditions, market insider trading…
And it's not just them: If you go to the stadium, or even just hang around the entrance or the exit time, you'll be surprised of the percentage of women, I'd guess it's around 40%!
why you should go to see a match
If you are intrigued by the sociological phenomenon, and you're the empathic type, the one that absorbs the energy and the vigor of chorus, shouting, and drama, you should absolutely, at least once, watch an Italian soccer game.
You'll see entire families dressed up with the colors of their team, group of friends singing (don't know how they do it) from an hour before to an hour after the game, olas (people waves) that suddenly rock half the stadium.
You'll witness men (and women) that gloat like they've won the lottery, just because their favorite player was near the net, and then plunge in depression as if they bankrupted because he didn't place a goal.
You know how Italians are drama queens and serial gesticulators…
It's part of the show!
Roma, Lazio, Milan, Fiorentina, whatever the team you decide to support, go for it, let italianity permeate your whole being and enjoy the earth-shattering ride!
I hope you enjoyed listening to my personal experience with the Italian football culture, if the answer is yes… share with a friend!
Claudia