Here's a very particular Italian grape crostata recipe: a nutty pie crust filled with juicy, sweet grapes revolutionized by a hint of chili. Pure Halloween Italian inspiration!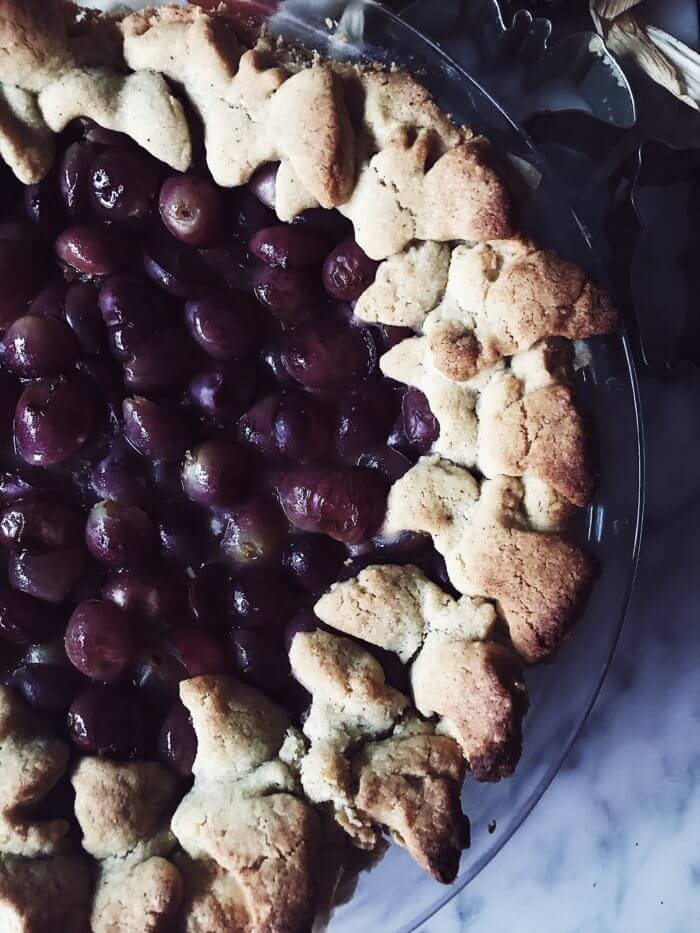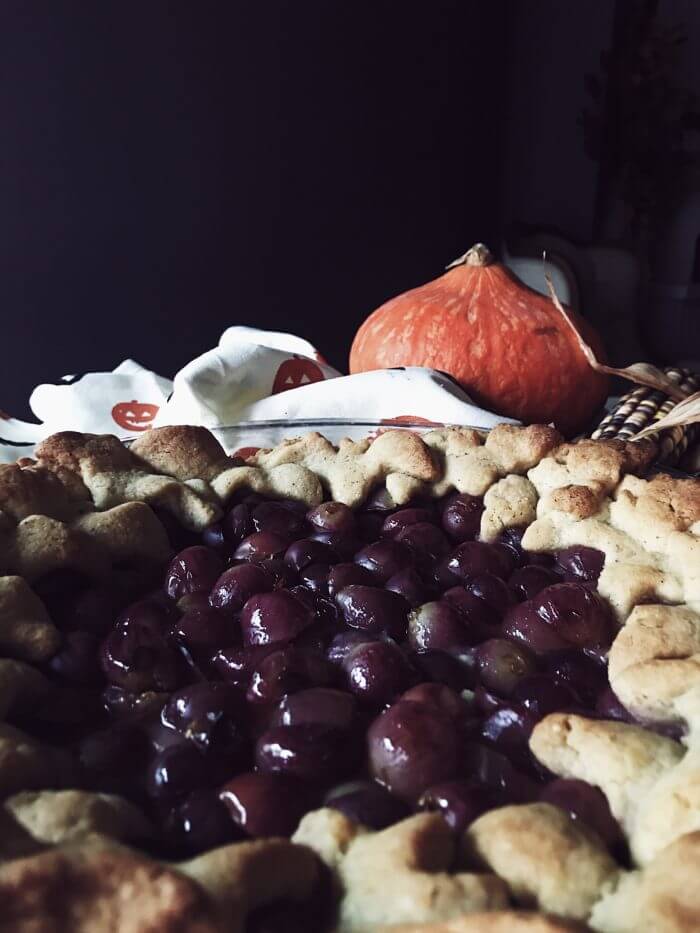 AN ITALIAN GRAPE CROSTATA RECIPE WITH MANY CONTAMINATIONS
My Halloween nut-crust grape crostata recipe is made with the Austrian Linzer torte base (hazelnuts and almond meal). The crostata's grape filling is very sweet; that's why I added a pinch of chili: it obtains a more exciting flavor. 
To decorate the red grape crostata, I cut out bats from the crust dough: it matched the dark color of grapes and made it a perfect Halloween dessert!
​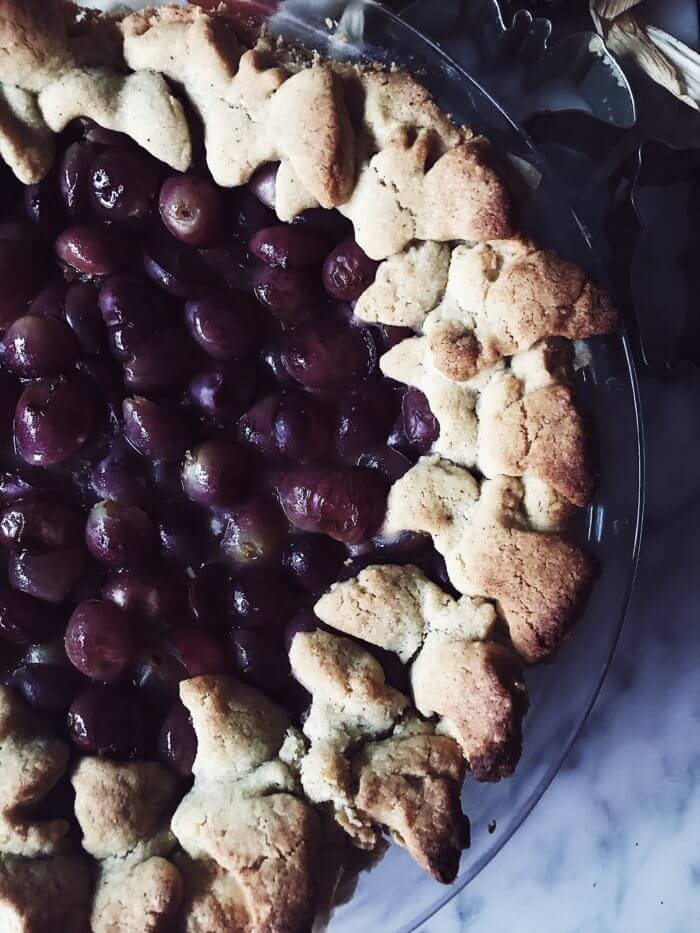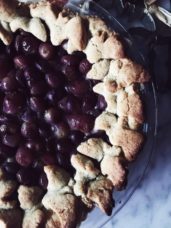 Italian grape crostata recipe
Ingredients
¾

cups

sugar

½

cup

ground or floured hazelnuts

½

cup

ground or floured almonds

2.5

cups

all-purpose flour

plus something more to work the dough.

1.5

cups

unsalted butter

room temperature

2

eggs

1

teaspoon

of ground cinnamon

2

teaspoons

of salt

enough black grapes to fill in your pie mold

seeds scooped out

1-2

pinches

of ground chili
Instructions
Preheat the oven to 350°F.

Clean the grapes: cut them in two and remove the seeds.

Place the sugar, hazelnuts, almonds, flour, butter (diced), eggs, cinnamon, and one teaspoon of salt into the mixer - kneading hook on. 

Mix until you get a dough you can work with your hands. 

With your hands, work the dough a few more seconds and form a ball. You might need to add a little flour. 

Wrap the dough in plastic film and refrigerate it for at least an hour (20 minutes in the freezer).

Roll out half of the dough between two parchment paper sheets, giving it the round shape of your pie mold. 

Butter the mold, then sprinkle it with a couple of tablespoons of flour, shake and remove the excess. 

Remove the upper parchment paper and use the other one to transfer the dough to the mold. Cut out the excess dough and give a nice corrugated shape to the borders - use your fingers. Pierce all the bottom surface with a fork. 

Roll out the remaining dough and use a Halloween (or else) cookie cutter to cut it out. You may have some leftovers: bake them as cookies or freeze them for another occasion.

Place the grapes to cover the bottom of the semi-baked pastry and sprinkle them with the other teaspoon of salt and the ground chili. 

Cover them with the cutout dough. 

Bake 18-20 minutes, until golden brown.

Voilà. Serve your grape crostata hot or cold.
Enjoy your grape crostata!
Claudia